Happy Thursday, friends! I'm beyond excited about today's blog post and recapping my tour with the Mississippi Civil Rights Museum in Jackson… an INCREDIBLE, touching and moving museum.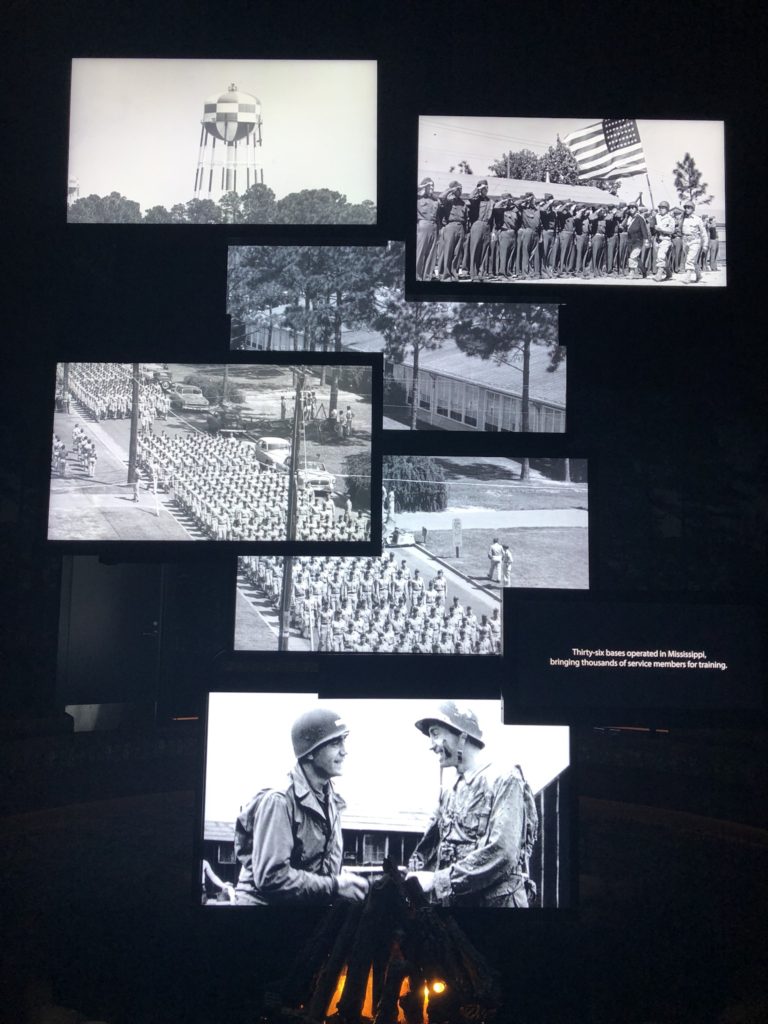 Y'all, we planned on visiting for an hour and ended up spending HOURSSS immersed in the history and in the stories. First, we toured the Museum of Mississippi History. (It's a separate museum but has a lobby connecting it to the Mississippi Civil Rights Museum.) It does a great job diving into our state's history; I'm talking 15,000 years of it. When you walk in, there is a theater room with Morgan Freeman's voice (because, DUH) navigating you through a brief video of the past. There are several exhibits full of really engaging artifacts and stories. My favorite… One Mississippi, Many Stories.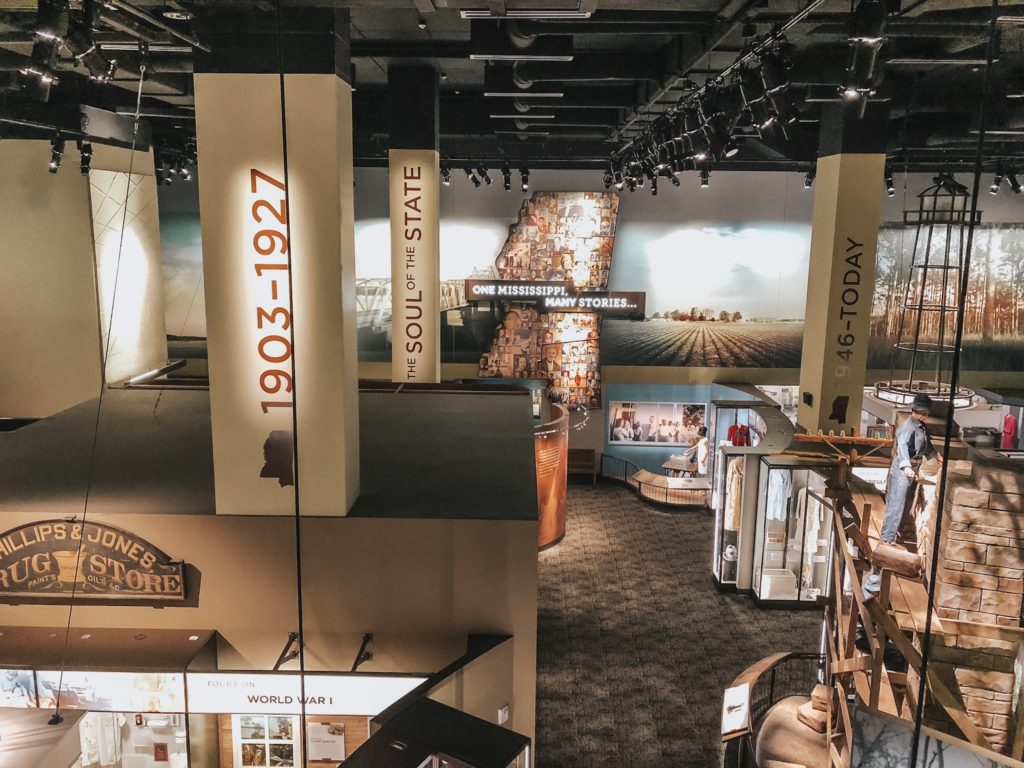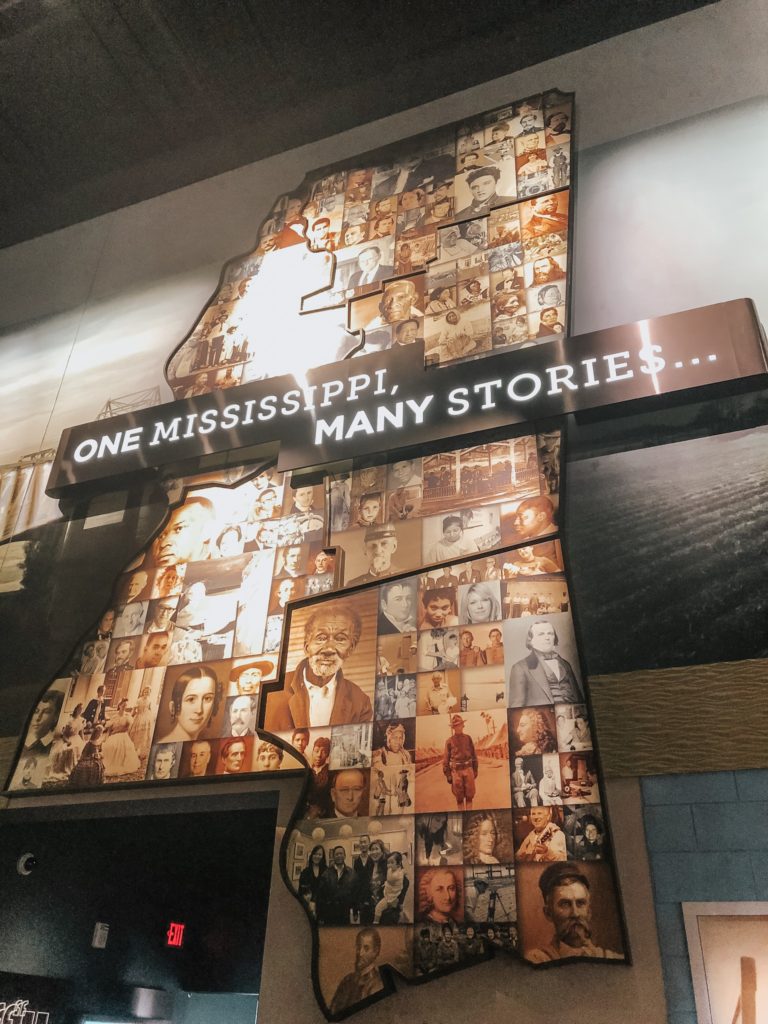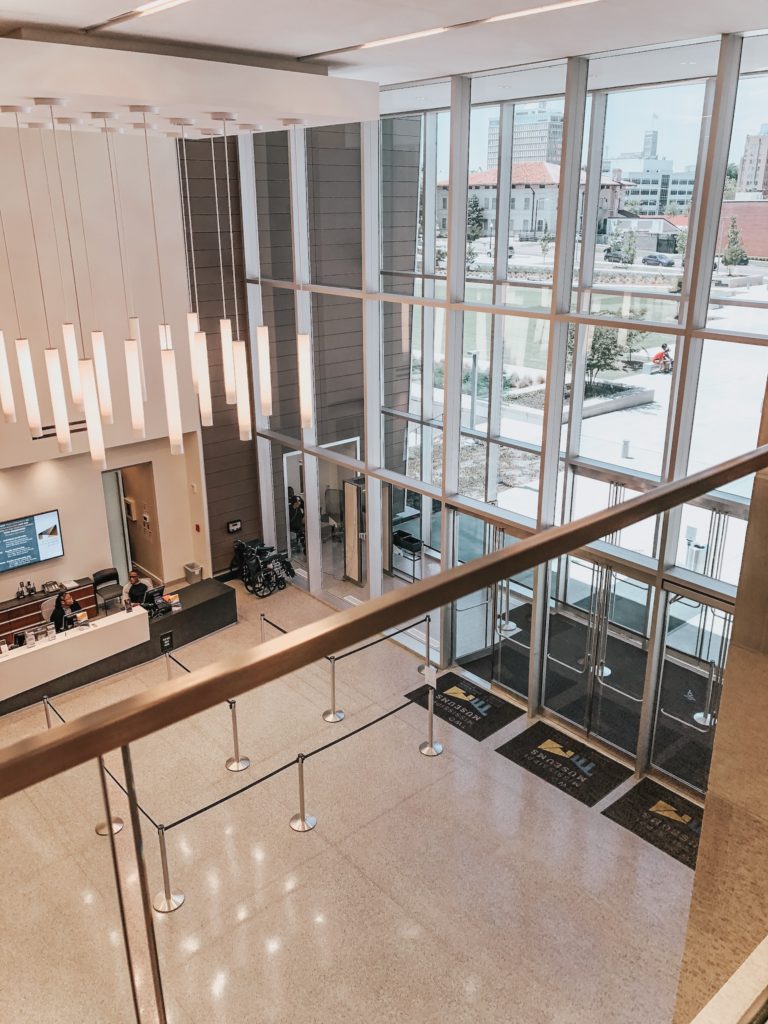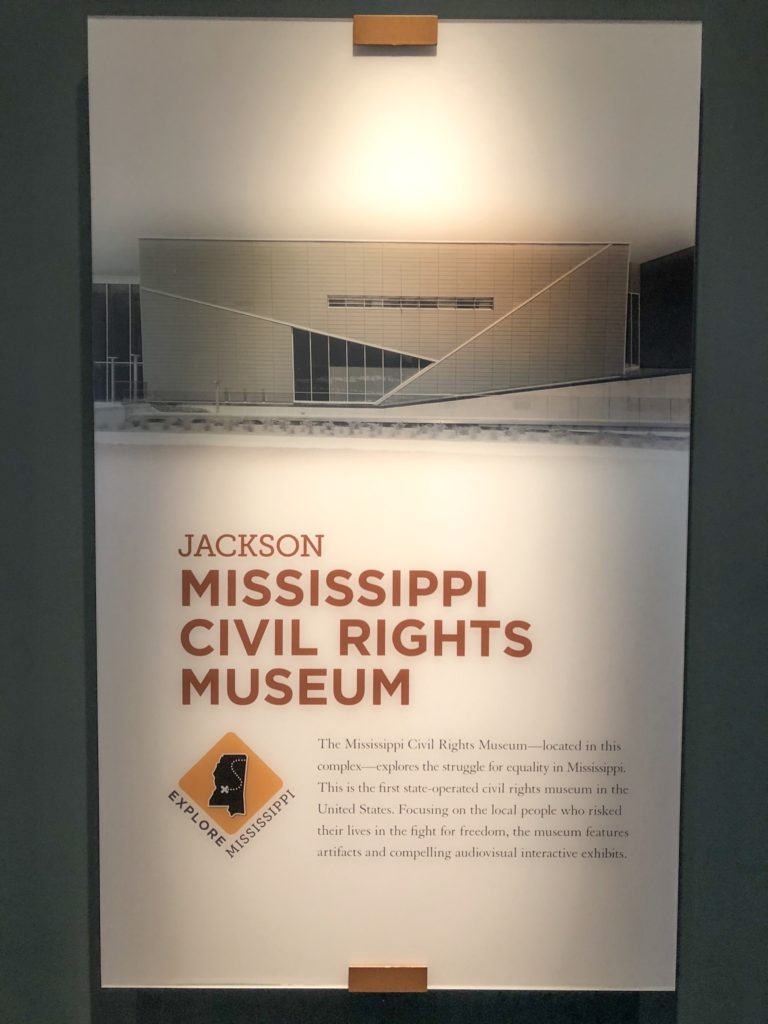 Next, we walked through the lobby to the Mississippi Civil Rights Museum, a true piece of art in itself! It does such an amazing job breaking down the Civil Rights Movement in Mississippi, racial segregation and the history of slavery. It truly displays the courage and the sacrifices of the brave people that changed the course of history. There are 8 galleries that walk you through the oppression of black Mississippians and the painful battles they endured. It is incredibly educational. In the middle of these galleries is a stunning sculpture called "This Little Light of Mine"; it's designed to draw everyone together at one time.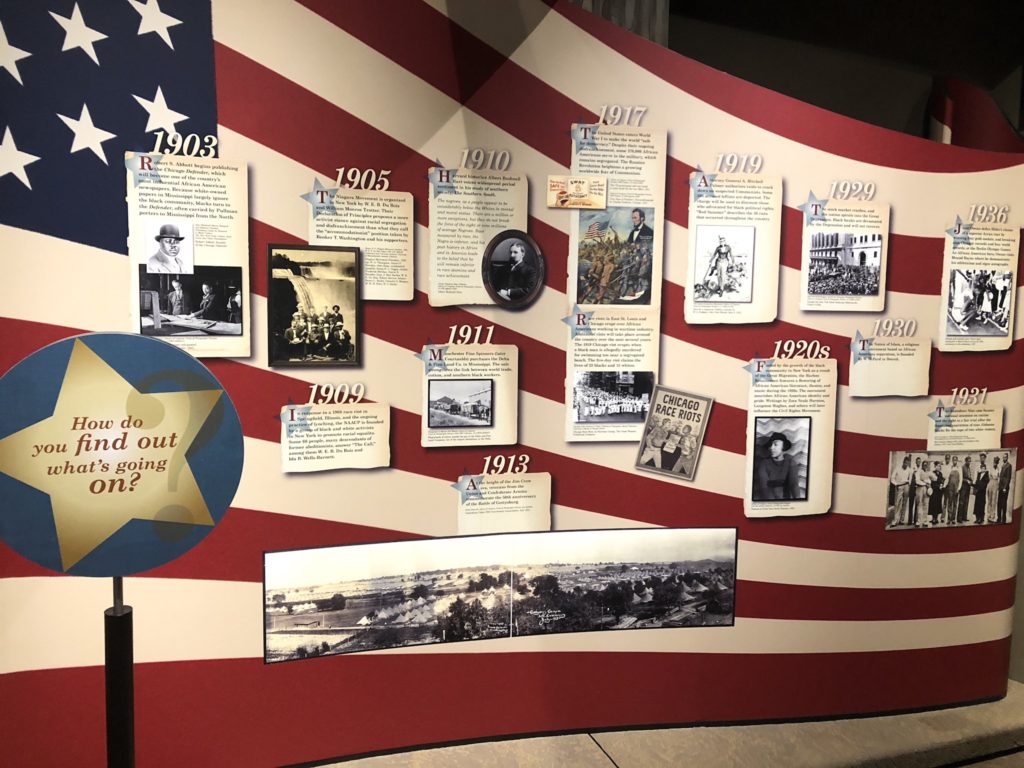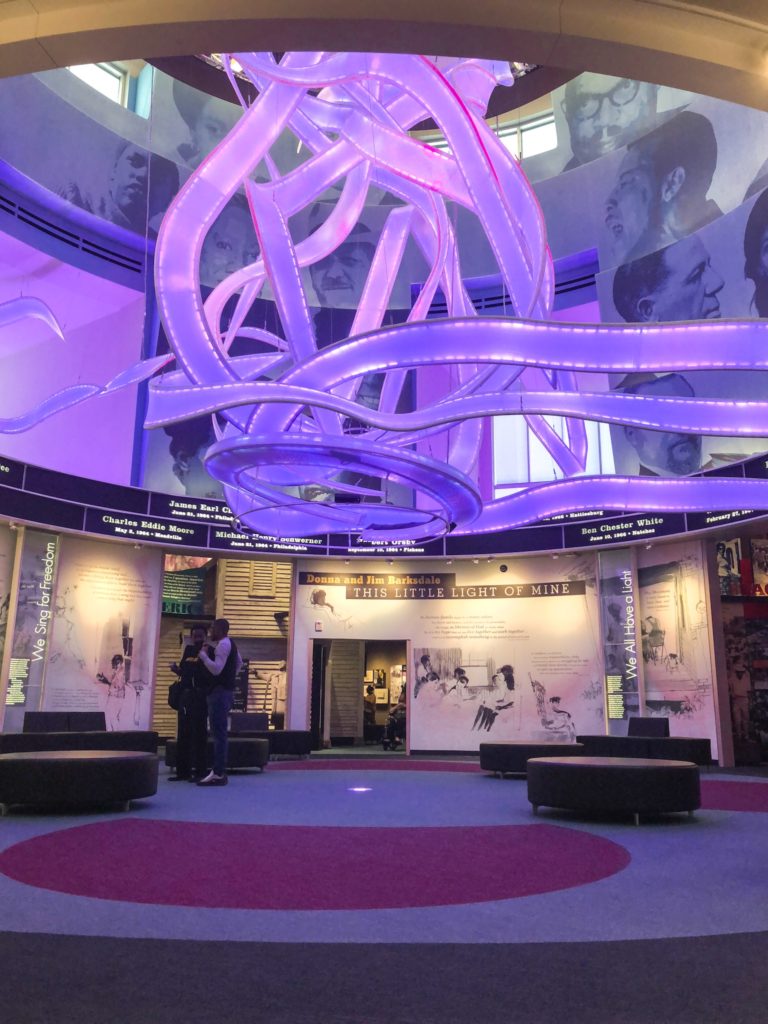 This was my favorite part of the museum… I almost can't even put into words how it feels to stand under that HUGE glowing/beaming sculpture while "This Little Light of Mine" plays and how it dims/brightens throughout the song as you look around the surrounding walls to read the stories and see the faces of the people who had the courage to stand up, laid it all out on the line, and made a difference fighting for equality and freedom.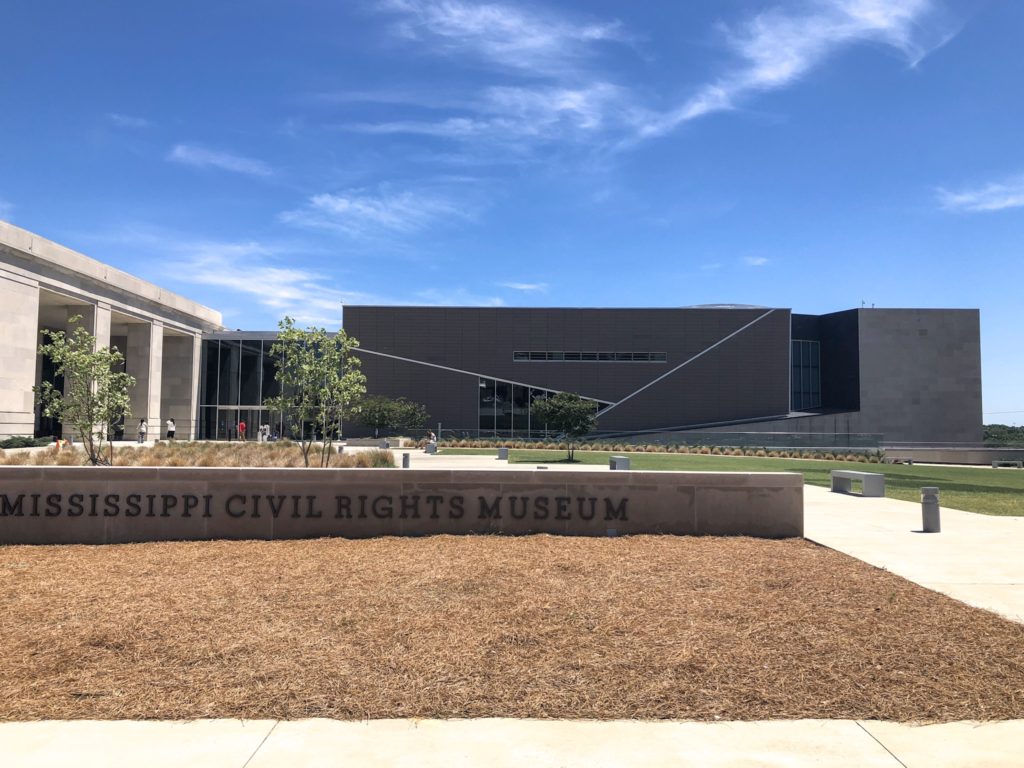 Y'all, I highly HIGHLY recommend touring this museum. IT IS A MUST SEE! It makes me so proud to live in Jackson and to be a part of this community. Make sure to add this to your list if you live in the area, are passing through or are visiting here!
Additional museum information, hours and admission can be found on their website here. Their Instagram page is here.