Happy Friday, friends! I'm especially excited for today's post because it's kind of my teeny-TEENY-tiny baby! Since I started blogging, Mississippi has not held a single event (to my knowledge) for influencers. Other states and cities have multiple a week! So with a lot of help, I wished one into the universe haha! Seriously though… in to save the day, VISIT JACKSON  y'all! Shout-out to Jonathan with VJ for literally planning this evening to perfection; no detail overlooked! (You the real MVP!)
I'll start with my girls! From left to right, here are the amazing women I spent the afternoon with… Kelsie Bynum, Kassy Randazzo, Kathryn Rooker, Laurel Donahoo, and Jane Foster. I think the world of these girls and it's so cool to spend time with people who get you and push you creatively. You won't regret following these fab ladies!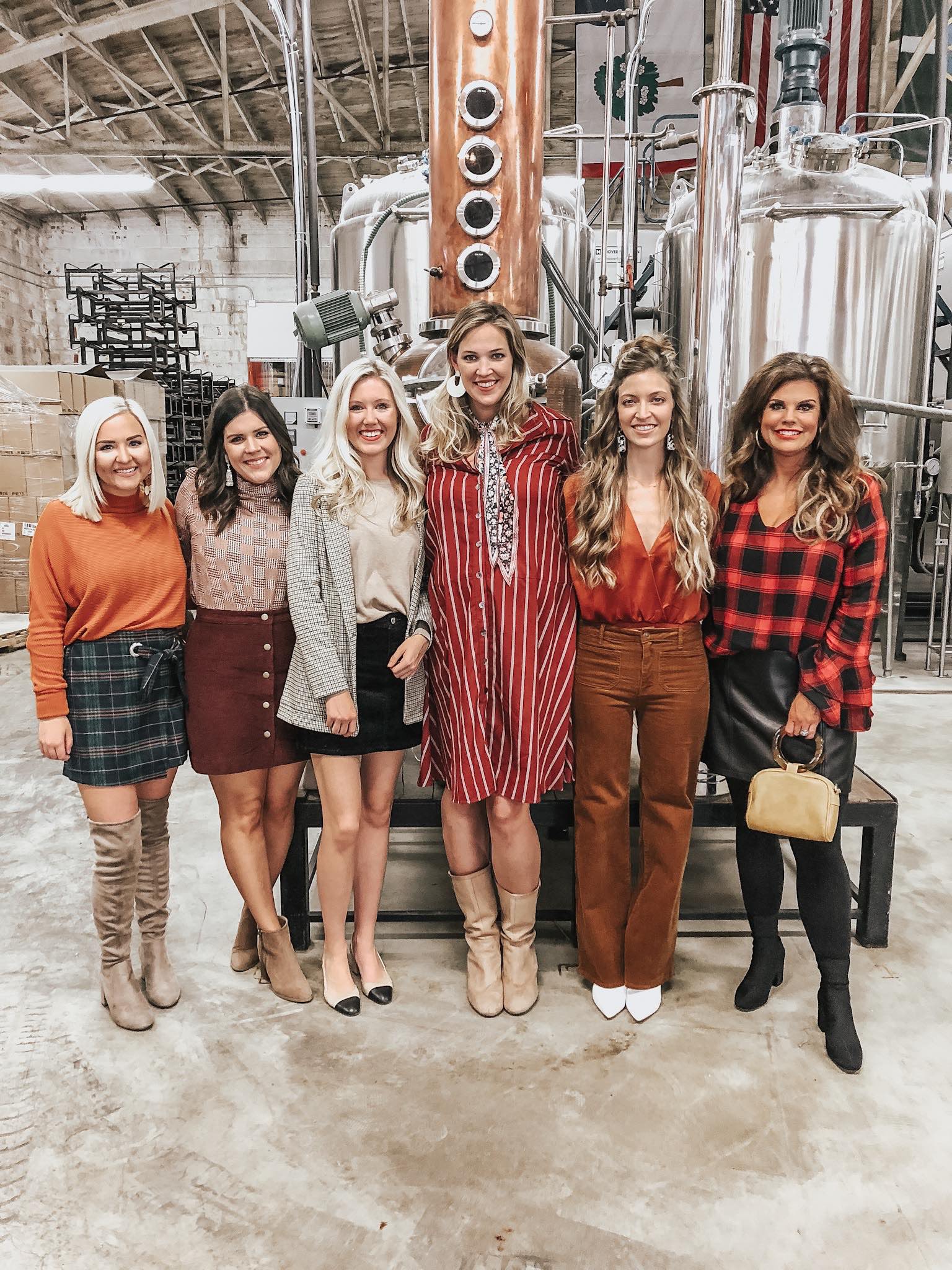 Jackson is such an awesome city full of so many wonderful businesses, people and things to do! It's Mississippi's capital city; the city with soul! Make sure to check out Visit Jackson's website to learn all about Jackson's rich history, cool things happening, amazing restaurants and fun places to visit.
We started our day with a tour of Cathead Distillery. If you get a chance to take this quick 30 minute tour and hang out at the warehouse, DO IT! I learned so much. For example, 'Cathead' is actually a blues term and Cathead Distillery loves and supports live music. It's founded by lifelong friends and blues fans (so cool). Not only that, but they are the FIRST and OLDEST distillery in Mississippi. On the tour, we learned all about the process of making vodka. They also make Bristow gin and Hoodoo chicory liquer (delicious). ALSO, you get to wrap up the tour with a tasting! You can NOT go wrong with the Honeysuckle vodka and Hoodoo (both of my favs). Cathead Distillery's public hours are Thursday & Friday 3pm – 6pm, and Saturday 1pm – 6pm. They also offer private tours upon request. They're pet friendly AND kid friendly, have a wonderful lawn area outside, and they're a great venue for parties! Definitely a good place to meet up after work and chill; make sure you check them out!
Cathead Distillery: Instagram Account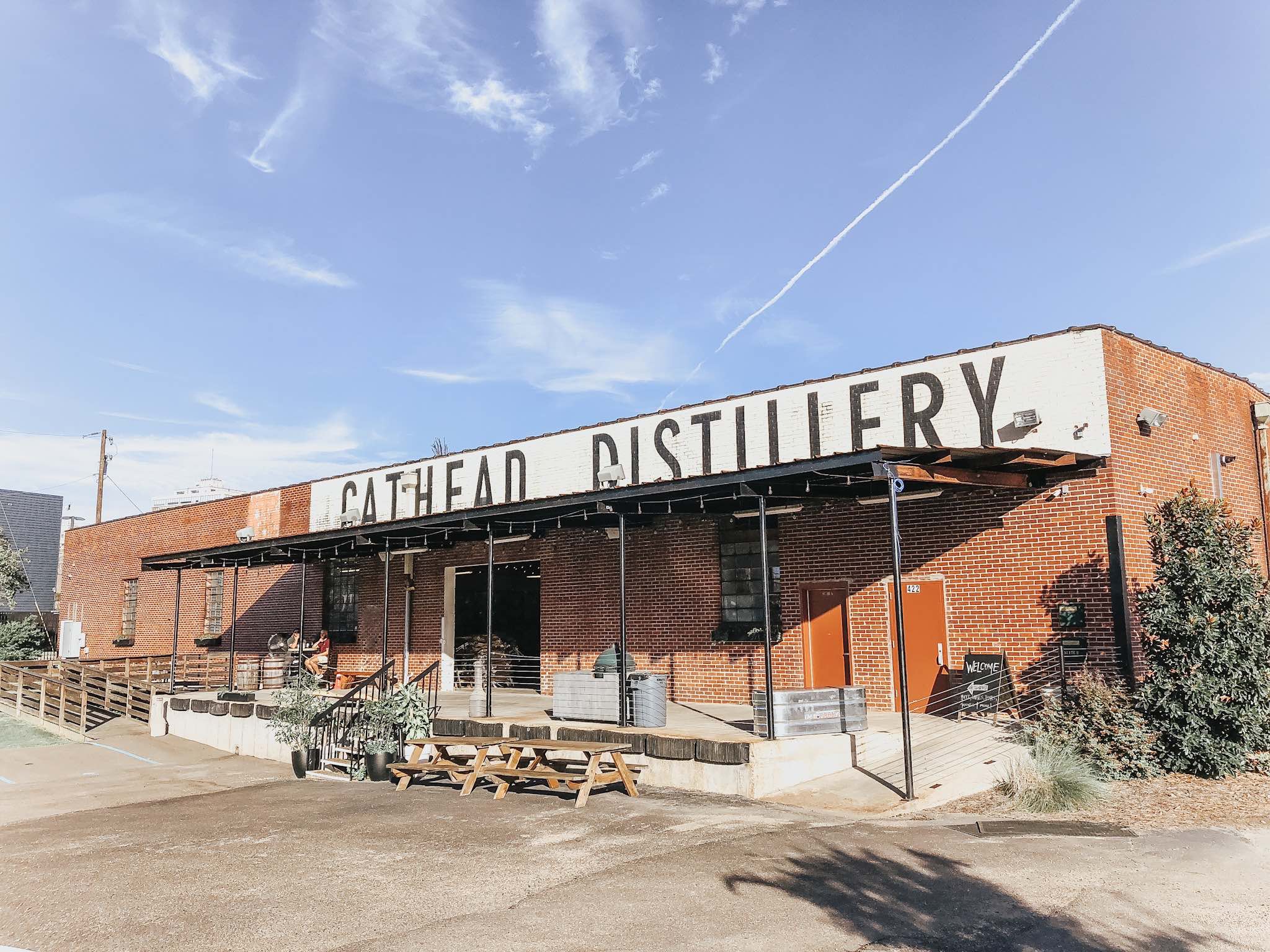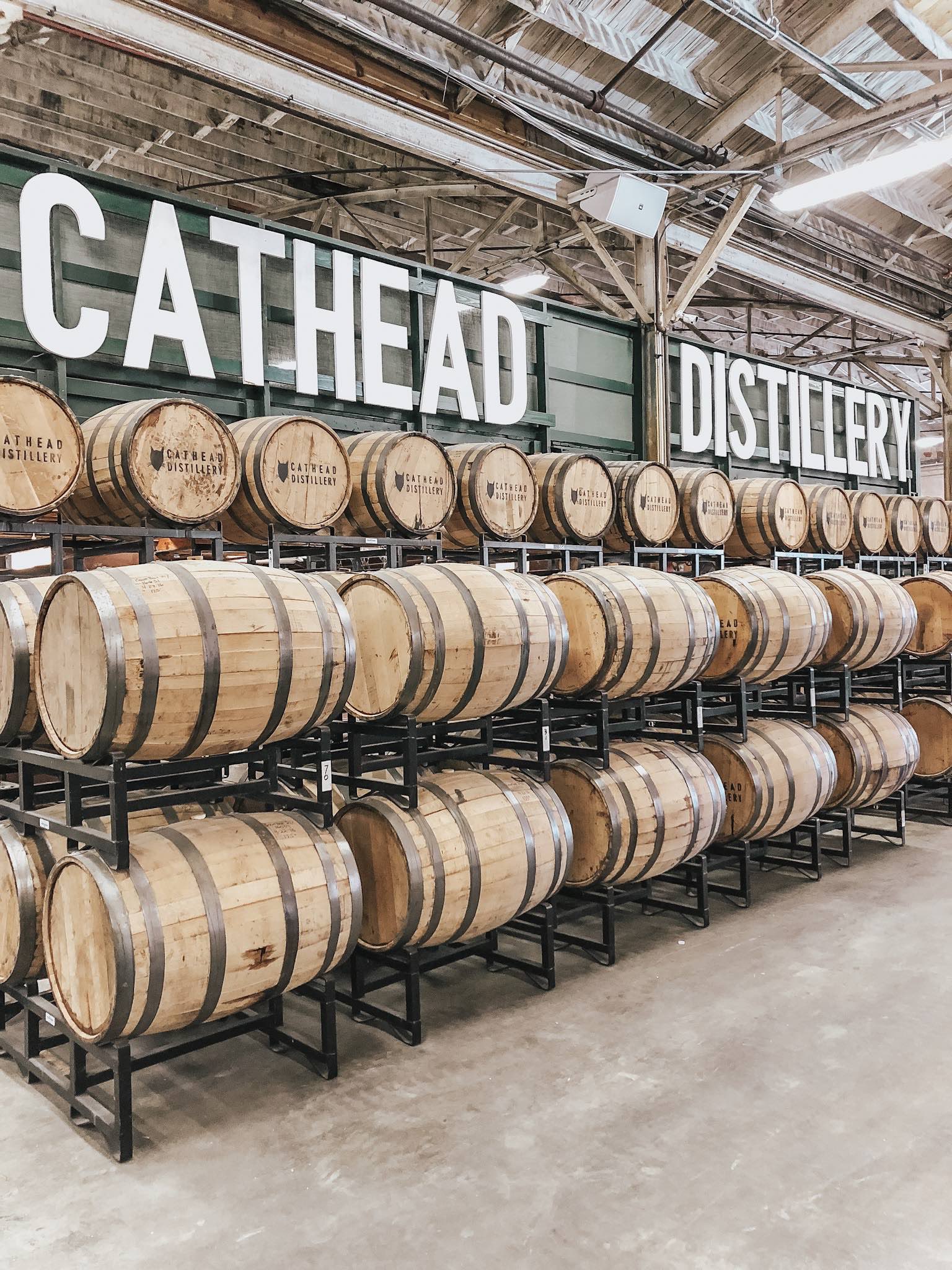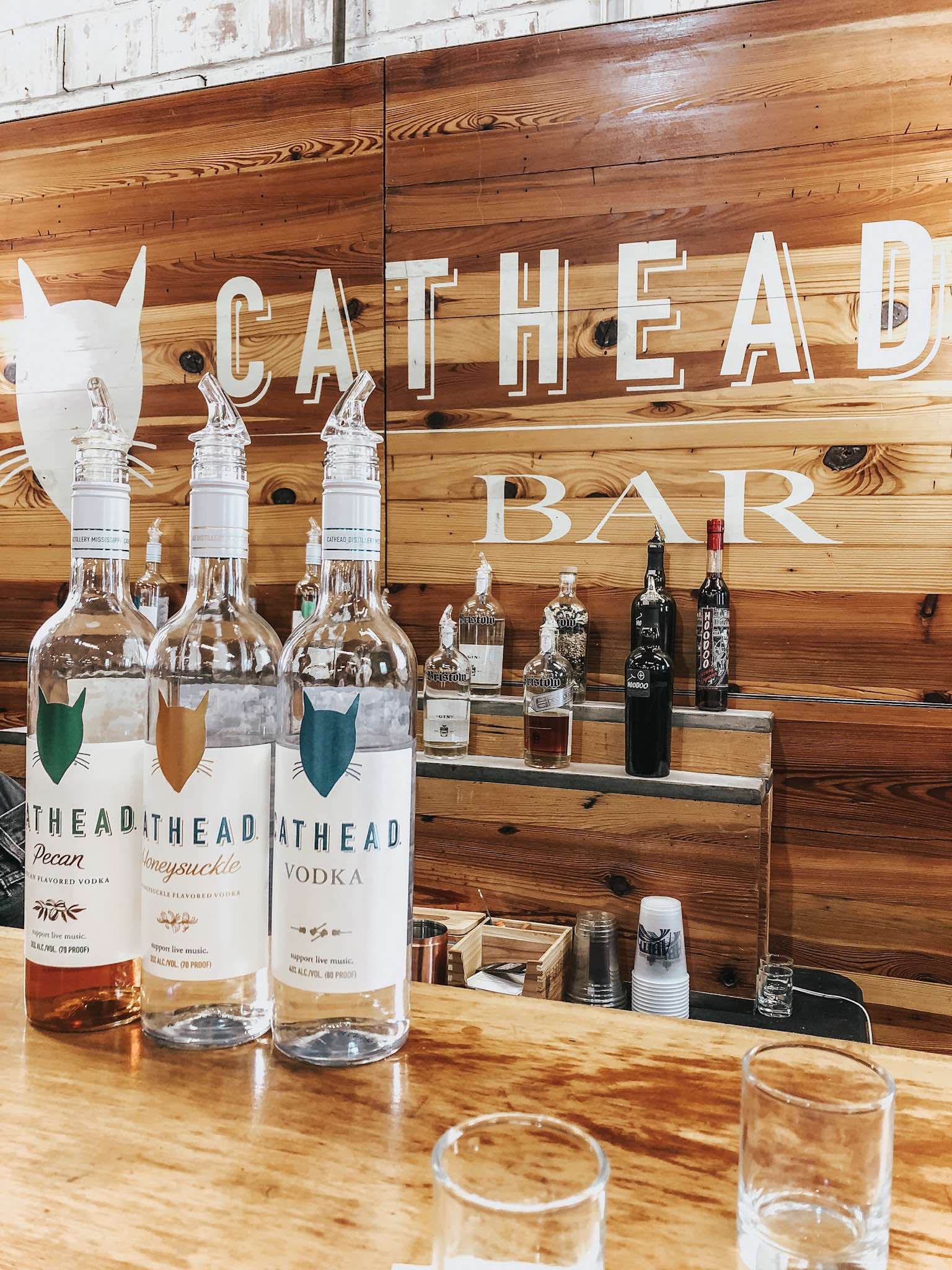 Next on the agenda was Apothecary in Fondren for happy hour! Y'all, I can't even… It's like transporting back in time when you walk in this place. I would describe it as the place that Allie and Noah would have frequented for drinks in the Notebook (I DIE).  It's located in the back of Brent's Drugs, the most fabulous diner you might recognize from The Help (you know, the movie that won an Oscar, 80 awards and 117 nominations according to IMDB). Just walk to the back of the restaurant and prepare to be AMAZED. They have a crazy-good cocktail list that they refer to as "prescriptions" giving nod to the days when Brent's Drugs was a pharmacy. We each had a prescription and they were all so tasty; the bartender and server were both so great and knowledgeable in helping us pick a drink we'd enjoy. Don't hold me to the name of my drink pictured below, but I believe it's the Passonfruit Pisco Sour. Alsooooooo, the hummus is a-freaking-mazing. Go on ahead and order that bad boy. I can't wait to get myself back to the Apothecary!
The Apothecary: Instagram Account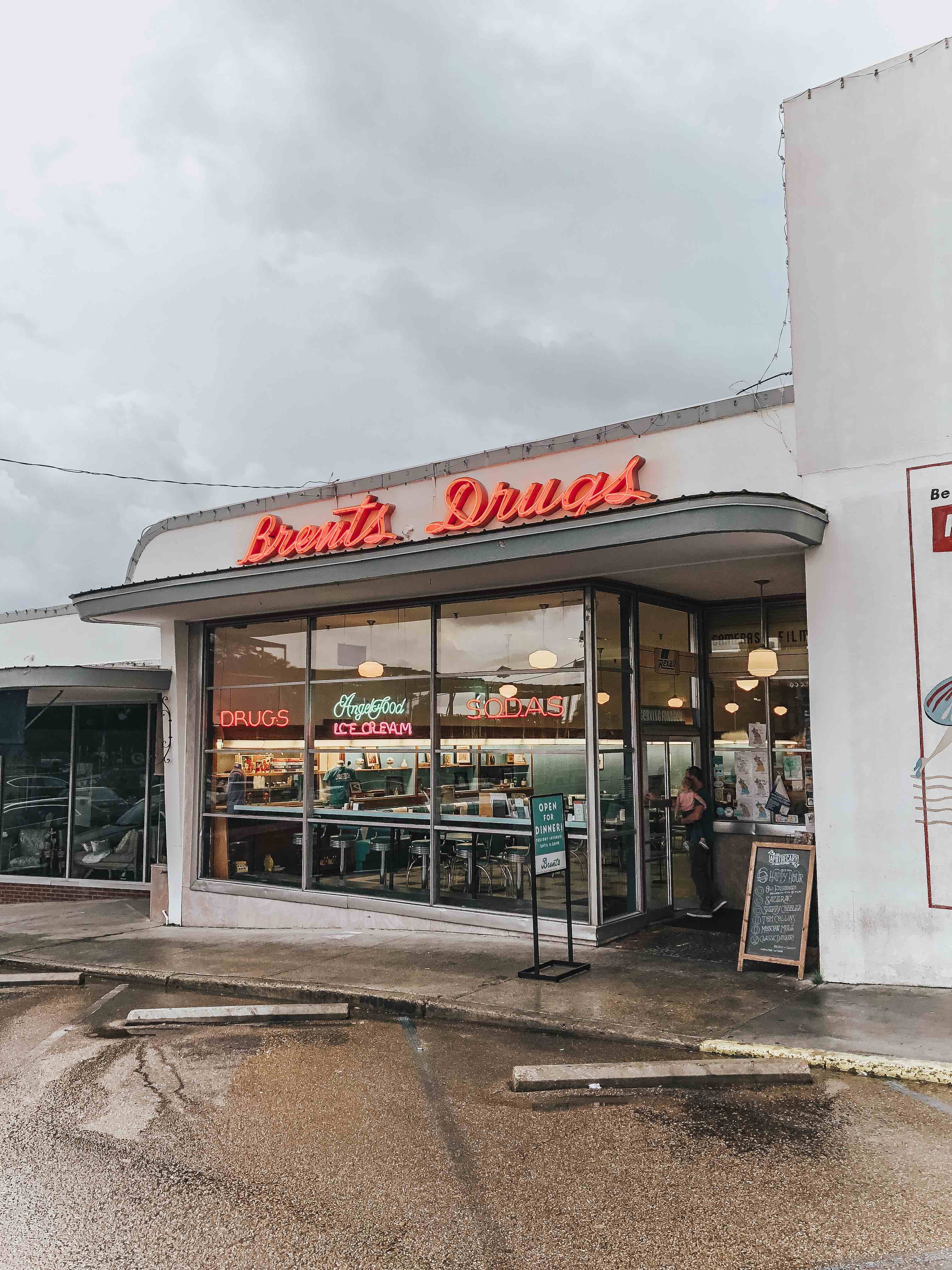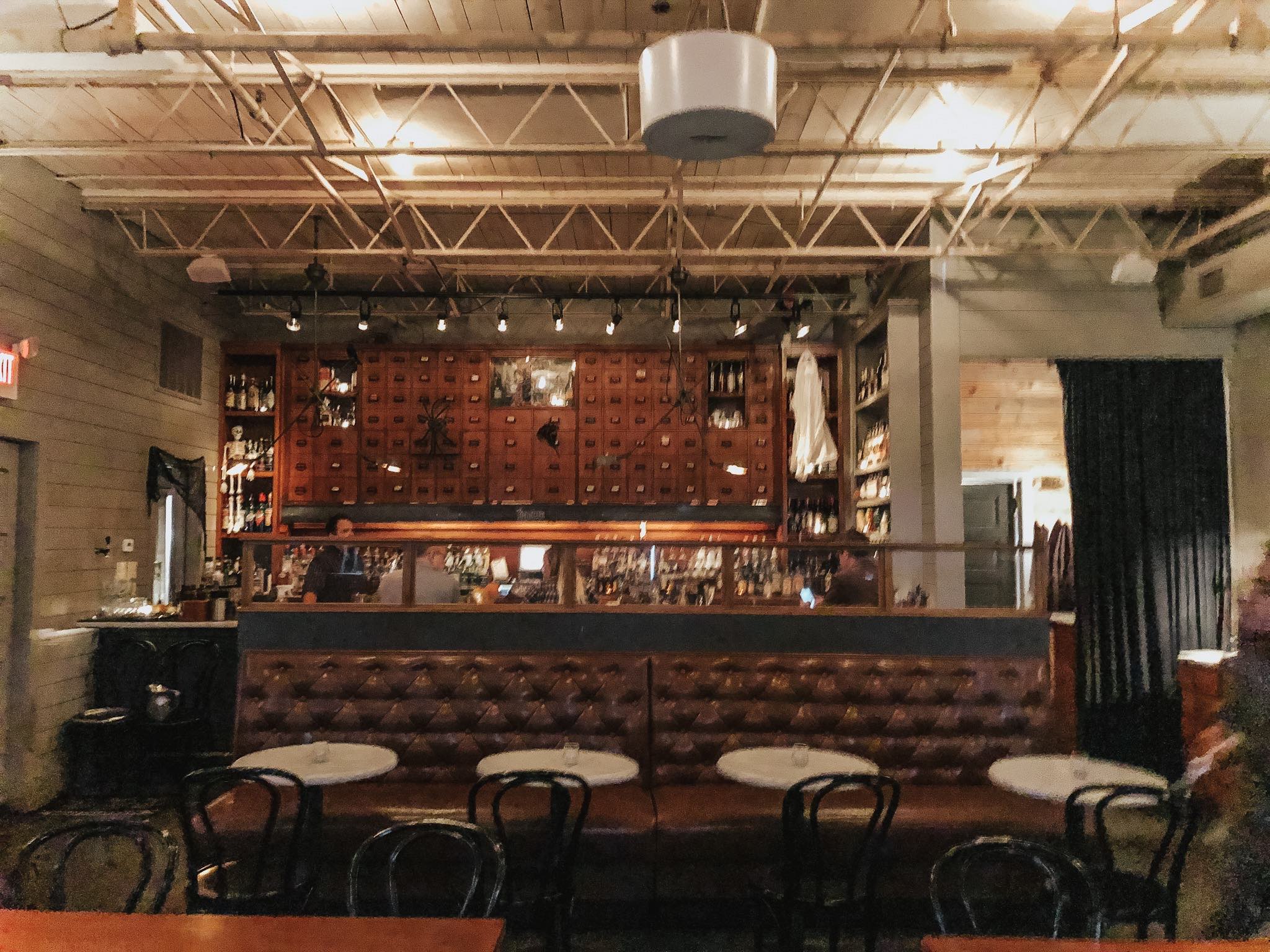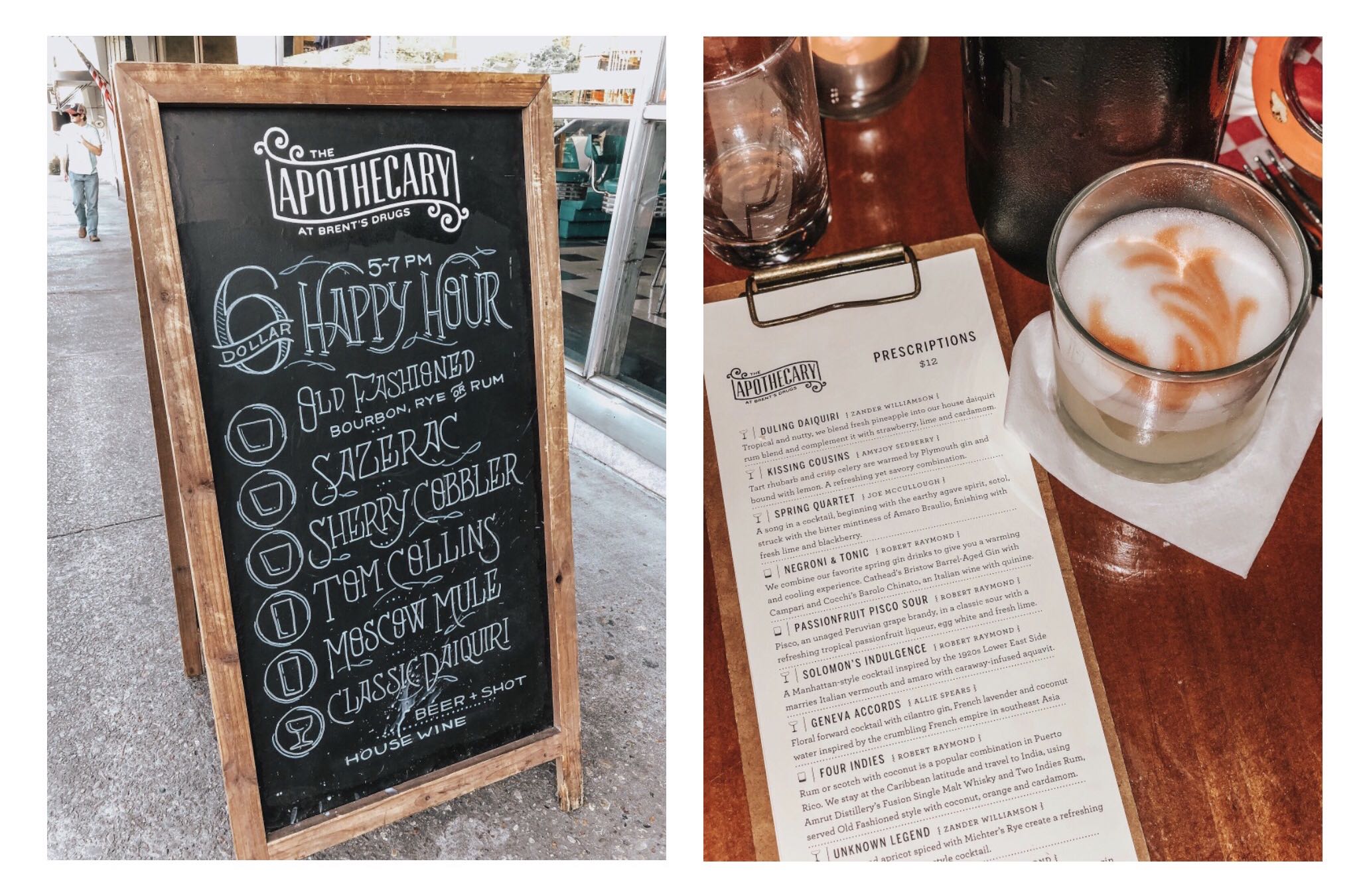 Last but certainly not least, our final stop… Barrelhouse restaurant for dinner!  This is one of my family's favorite places to eat! They have a great covered outdoor area that will be perfect for this fall weather we have rolling in! The inside atmosphere is open, fresh and inviting. Let me not forget the bar… amazing bartender and wonderful cocktails. We had a round of drinks and literally every single appetizer on the menu (well 6 of them anyways), haha! HIGHLY recommend them all… State Street Sausage plate, Tuna Poke nachos, Brisket sliders, Brisket tator tots and Oyster sliders. I don't know that words would do them justice; just order them! (Also, the Ahi Tuna Bowl is to-die-for!) And of course we finished the night with the blondie dessert… not a crumb left.
Barrelhouse: Instagram Account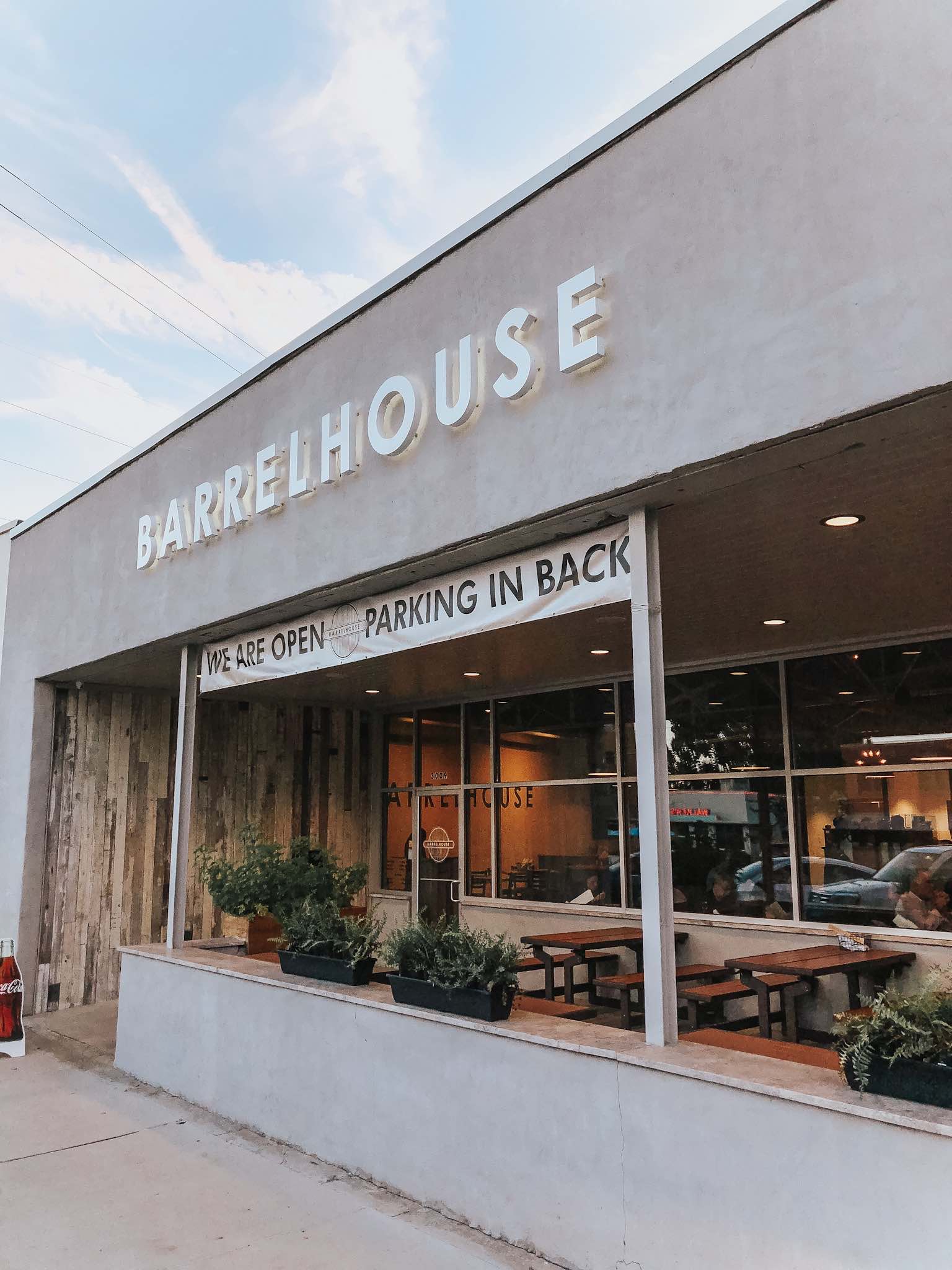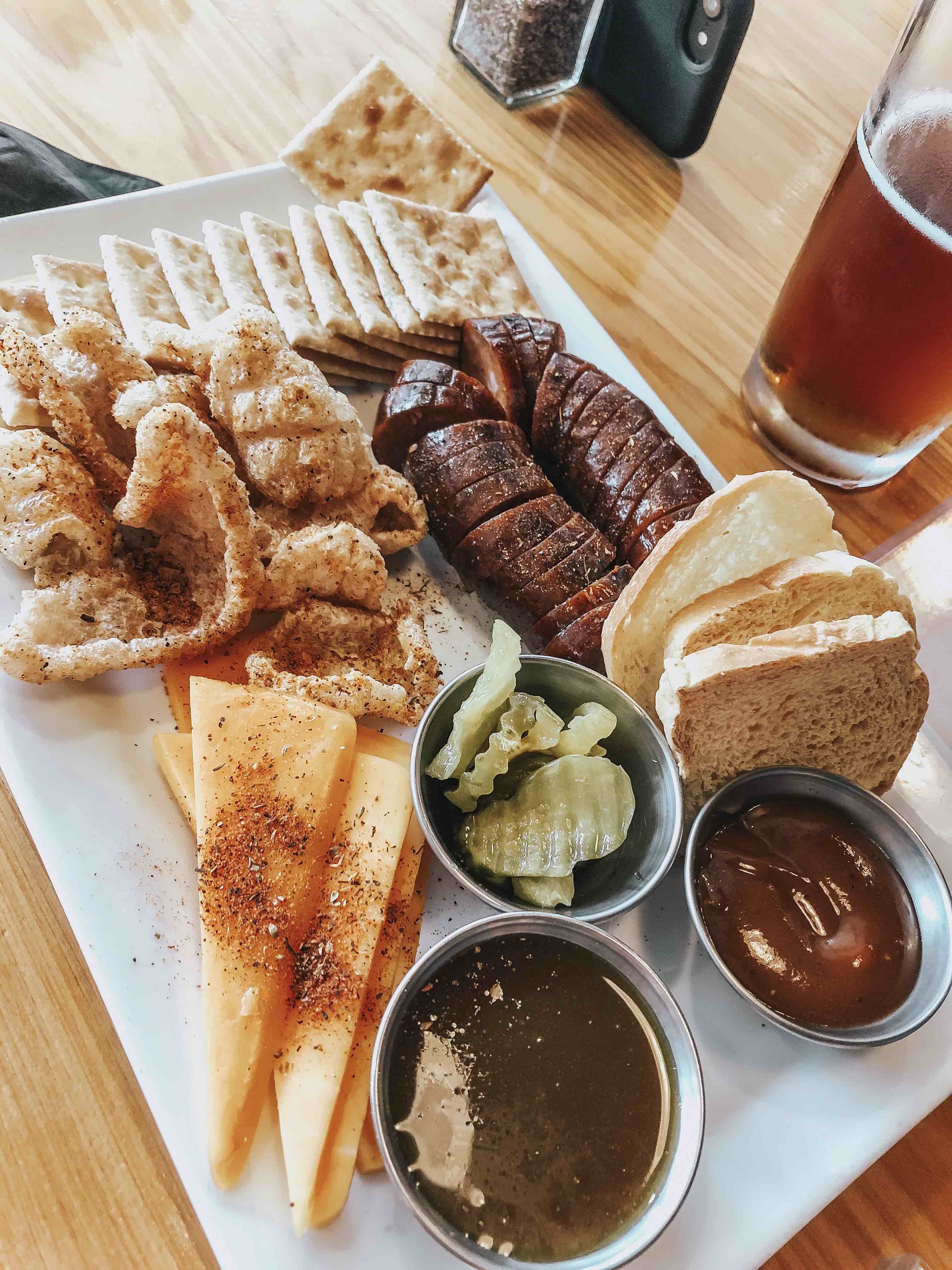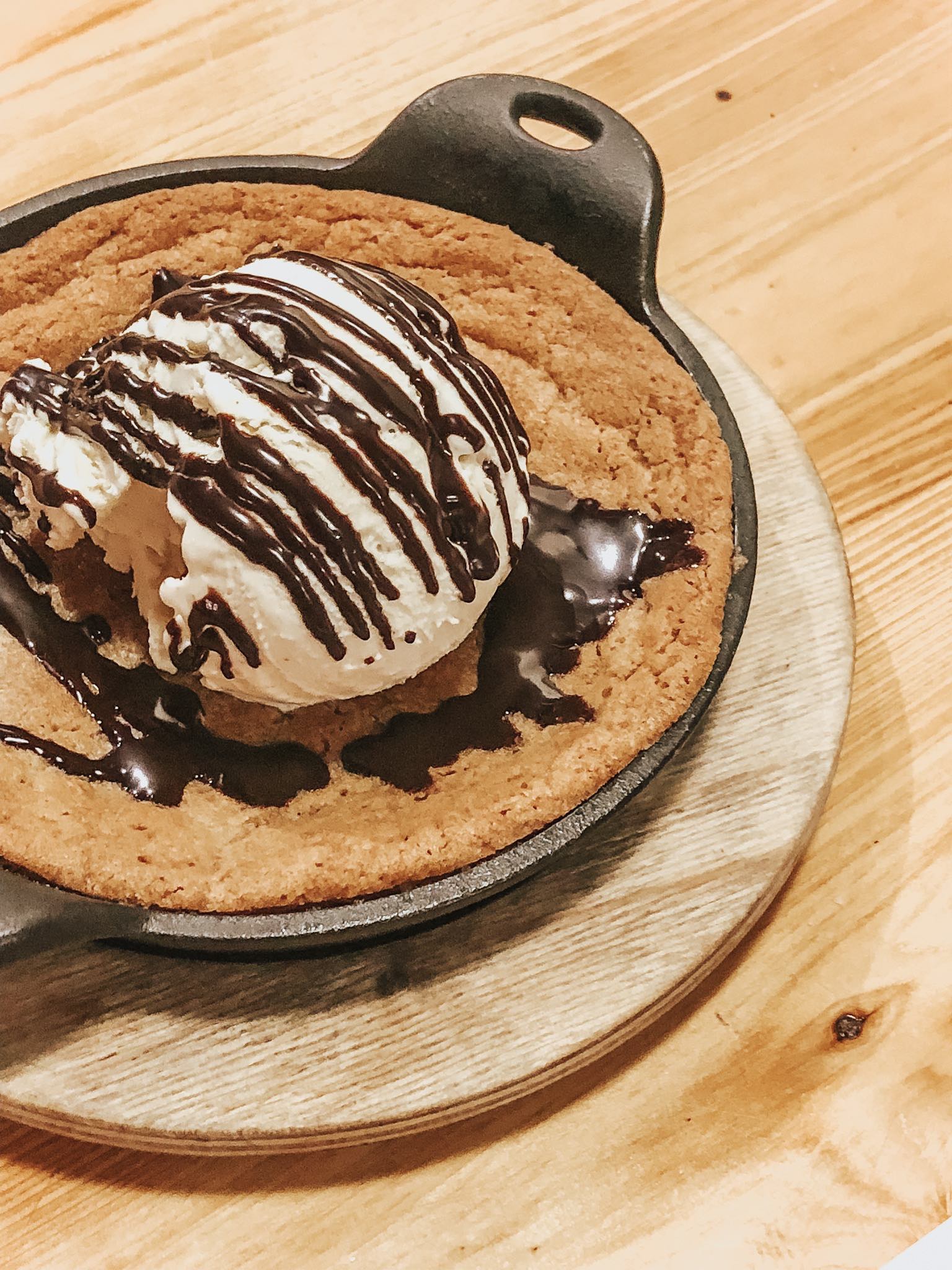 We had the best night! If you live in or around Jackson or plan on visiting Jackson, make sure you add these amazing places to your agenda! Thanks so much for following along on Instagram stories; until our next meet-up, cheers!!

*Thank you Visit Jackson for sponsoring this wonderful day/night! All opinions are my own.