Bucket list, check… We just got back from the most incredible girls trip. Visiting NYC during the holidays is a dream trip for me and it lived up to it 1,000%. It's pure magic this time of year! The lights, atmosphere, hotels, buildings, people… everything and everyone radiates joy! It's too impossible to put into words.
The timing of this trip kind of just fell in our laps… I noticed plane tickets were super affordable and I told two of my girlfriends and we booked within a few days (pretty much after we found childcare; thank you, Grammy!). We had a couple of months to plan… WHICH IS MY HAPPY PLACE. I love researching, reading blogs and reviews on recommendations, stalking Instagram and Pinterest for beautiful/unique/iconic spots, and making reservations. Needless to say, I was pumped to make this itinerary.
So if you're looking to plan a trip to NYC, let me take some of that work off of you. Below, I'll list out our 4 days in the city and how to make the most of your trip. It will have the places we made reservations (how and when to make them) and a schedule of what our days looked like.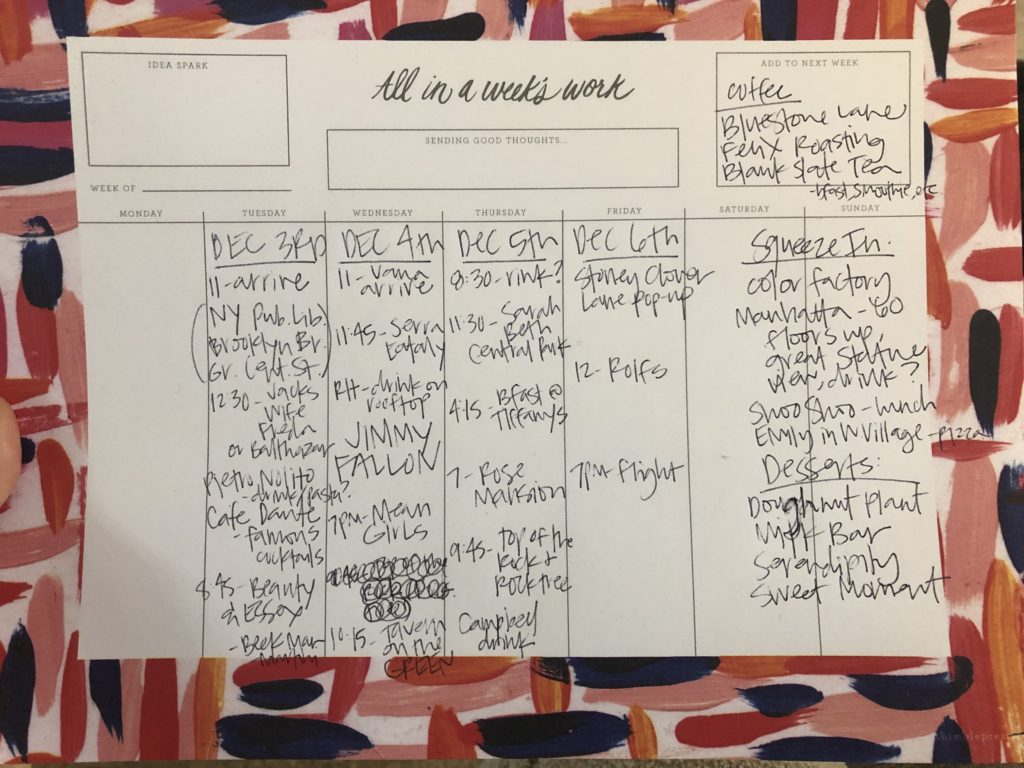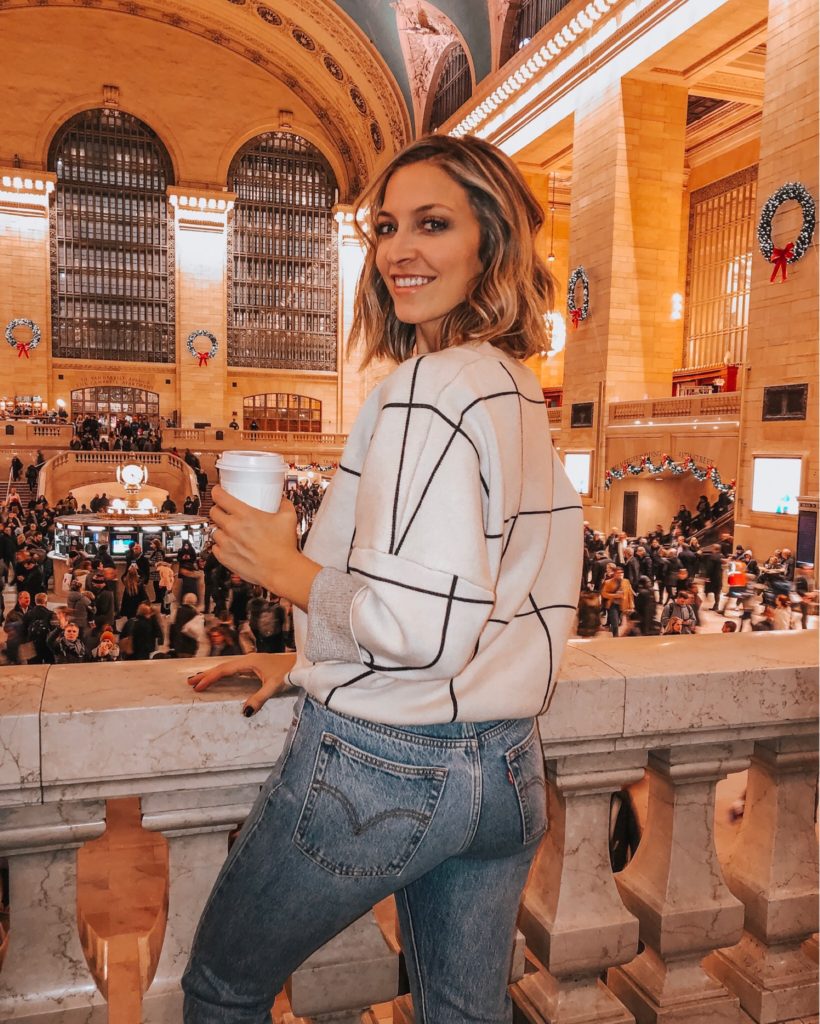 Day 1: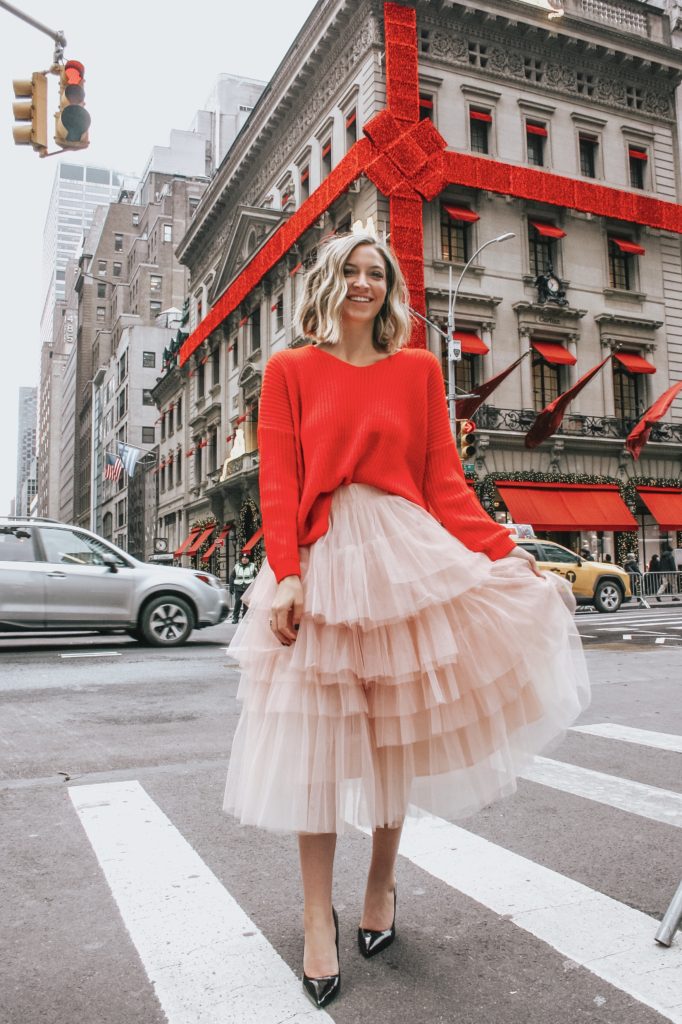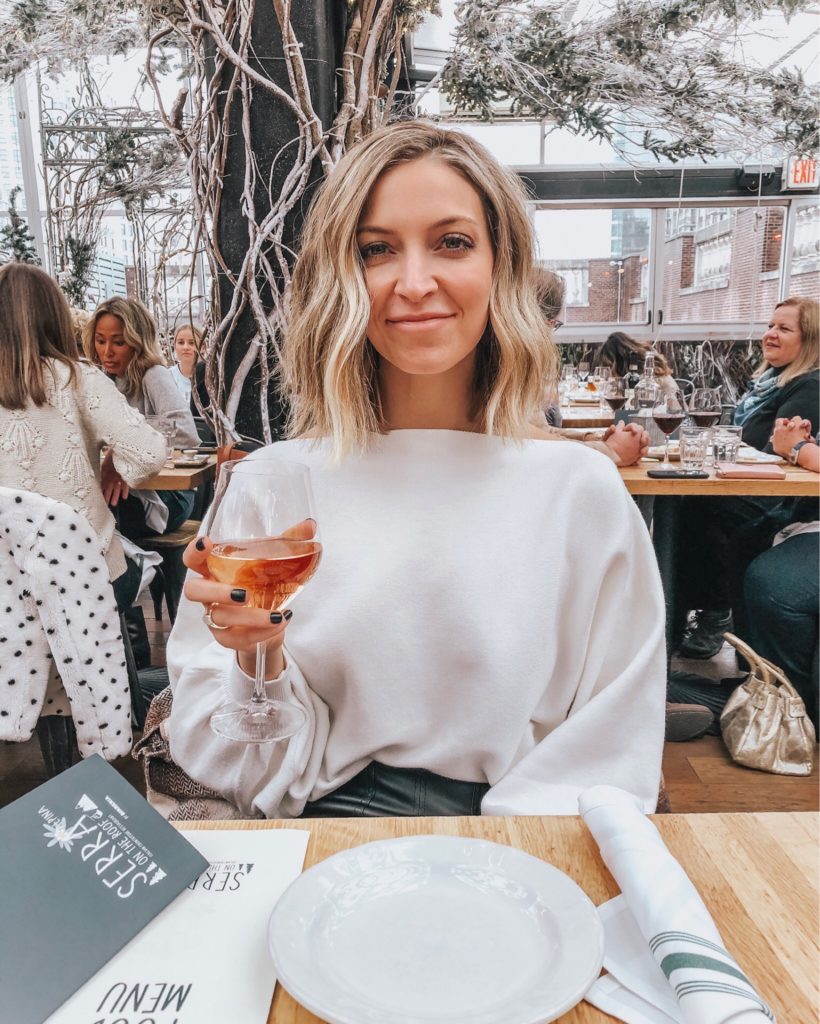 Day 2: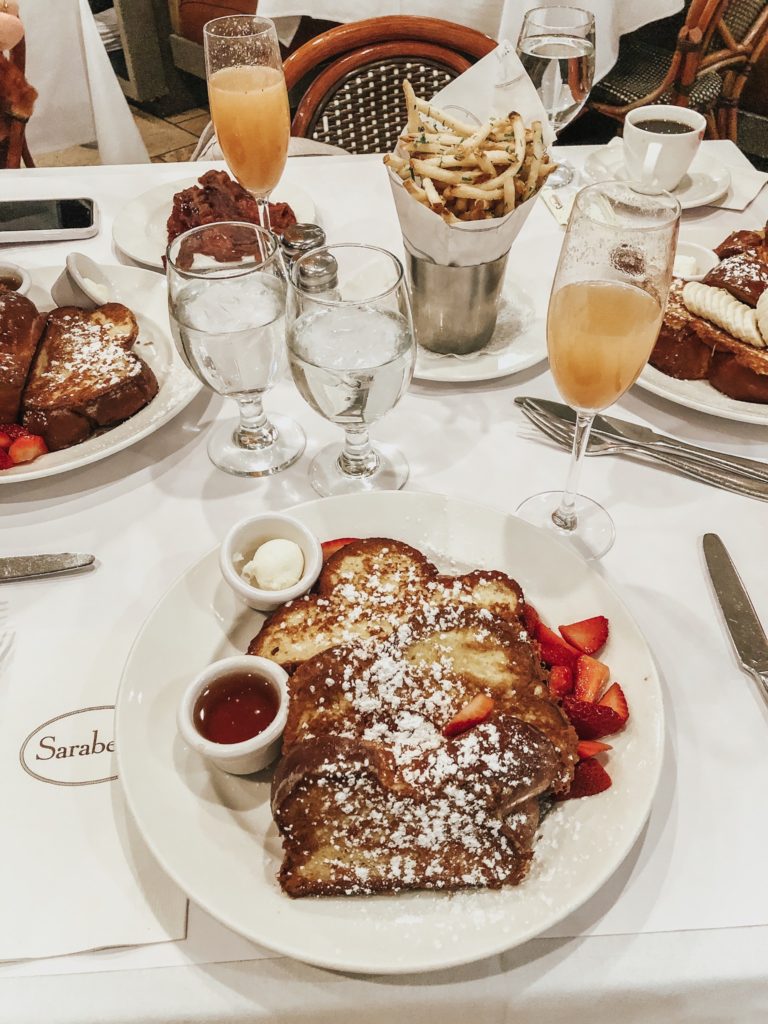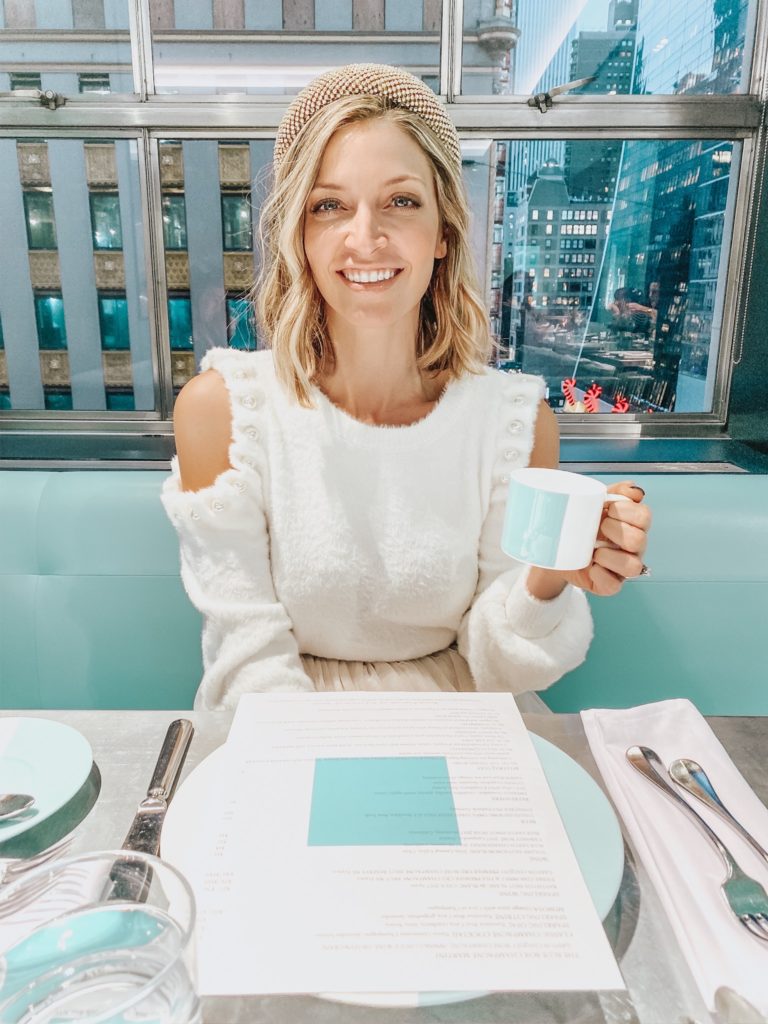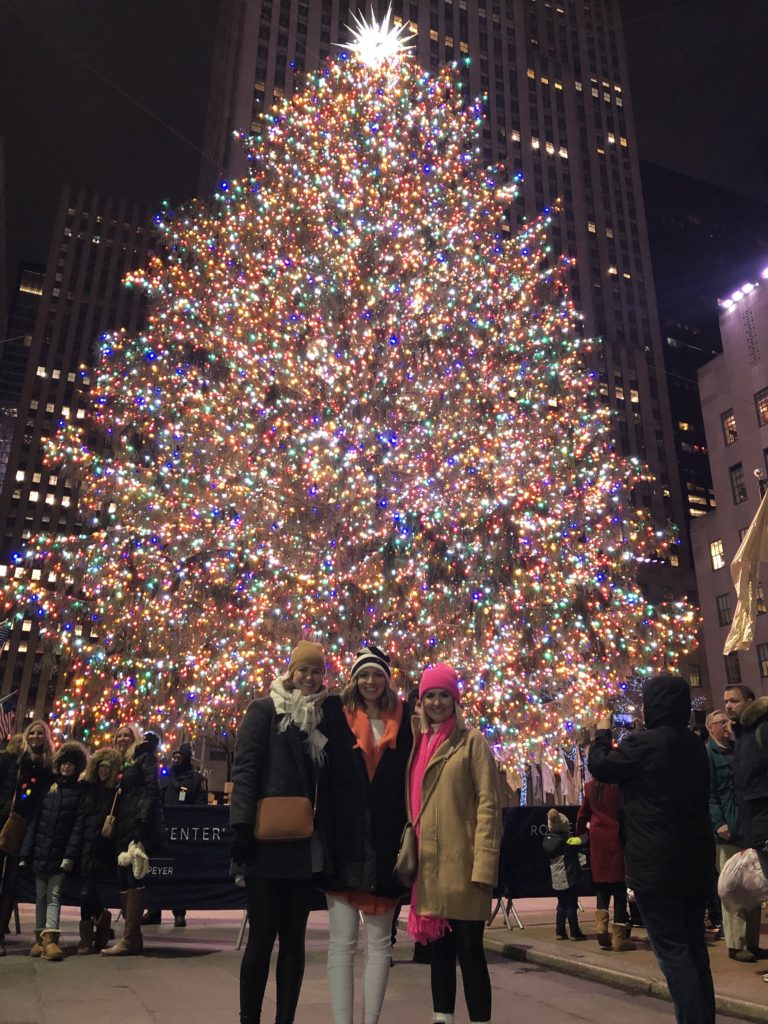 Day 3: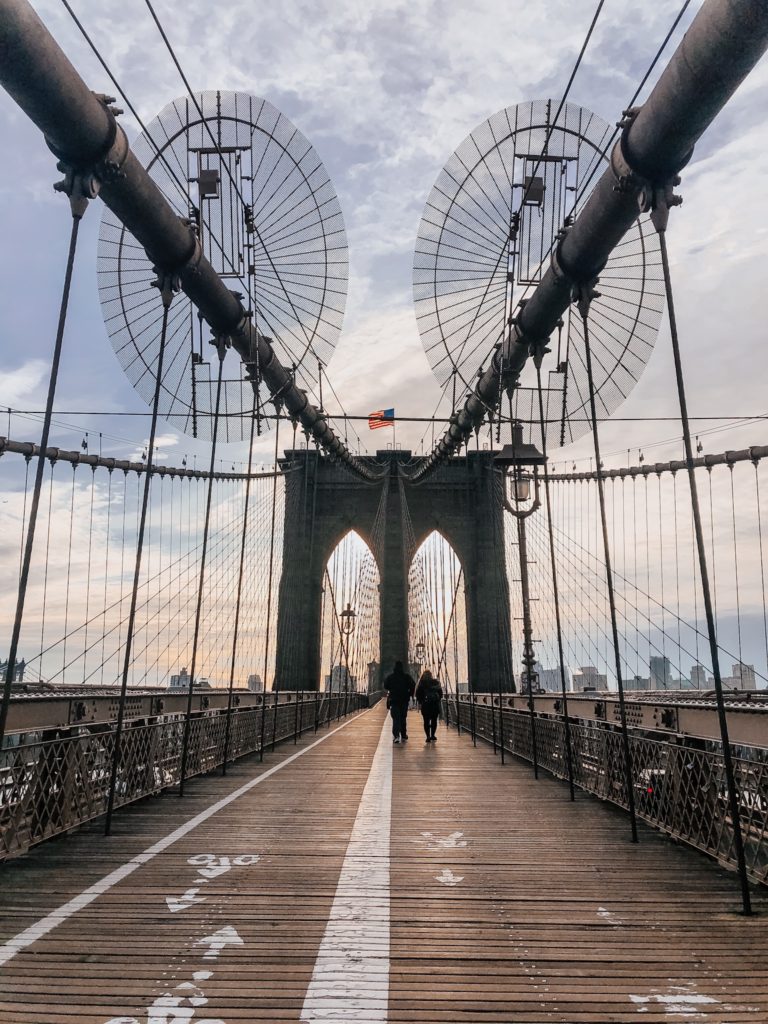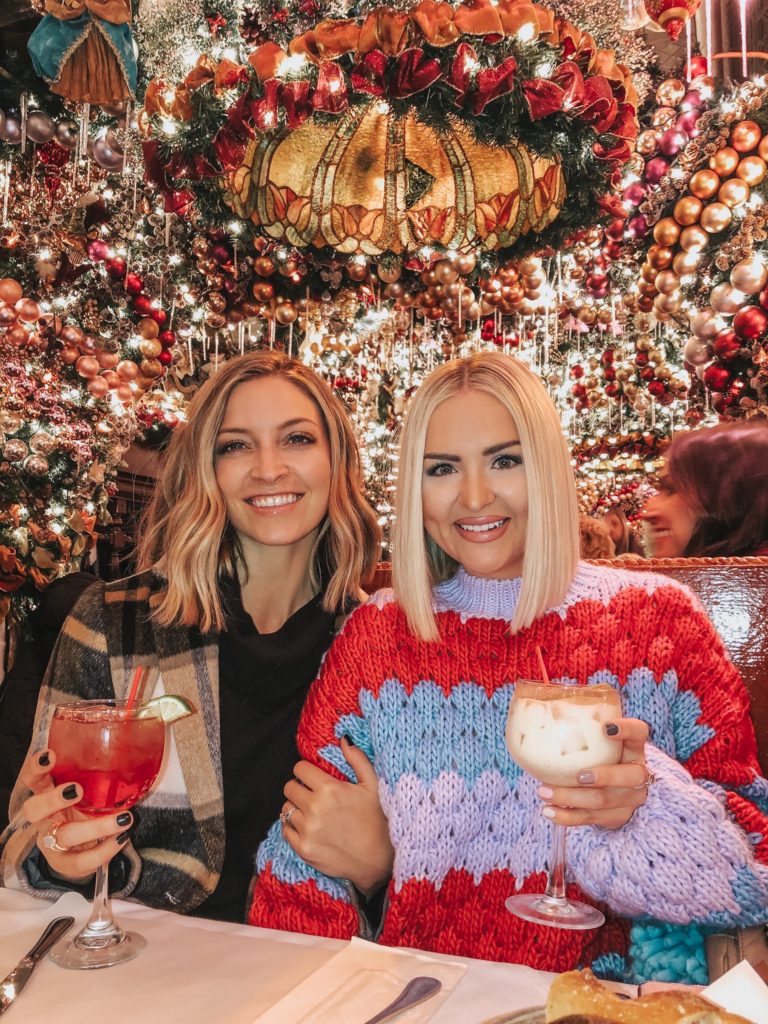 Day 4:
We had the BEST trip! There are so many places that we wanted to visit that we didn't have time for… Places like: Color Factory, Manhatta, Shoo Shoo for lunch, Serendipity, Felix Roasting cafe, Beekman martini, RH rooftop, and more. I recommend making a list of all of the places you want to visit, make reservations to the places that are at the top of your list, and then prioritize the time you have left. MAKE SURE TO ACCOUNT FOR TRAVEL TIME. It could very easily take 30+ minutes to make it 1 mile down the road if you get an Uber or taxi. Walk where you can, if you can. Hope this was helpful and gave you some ideas for your trip. I am still on cloud 9!
I have a full NYC highlight saved in my stories on Instagram. Make sure to check it out, too!