Last week, my girlfriends and I made a trip to California. We had a day/night in Palm Springs before we traveled to Joshua Tree (blog post coming soon) for the rest of the trip, which is only 45 minutes away. There was so much to do and see in Palm Springs that we ended up coming back one more day to see more. If you're considering a trip, Palm Springs has sun shiny skies and would be perfect for a weekend getaway! *Note that it is HOTTT this time of year, haha! We hit highs of 116 while we were there, but it's a different kind of hot (compared to Mississippi humidity hot). Anyways, jumping right in…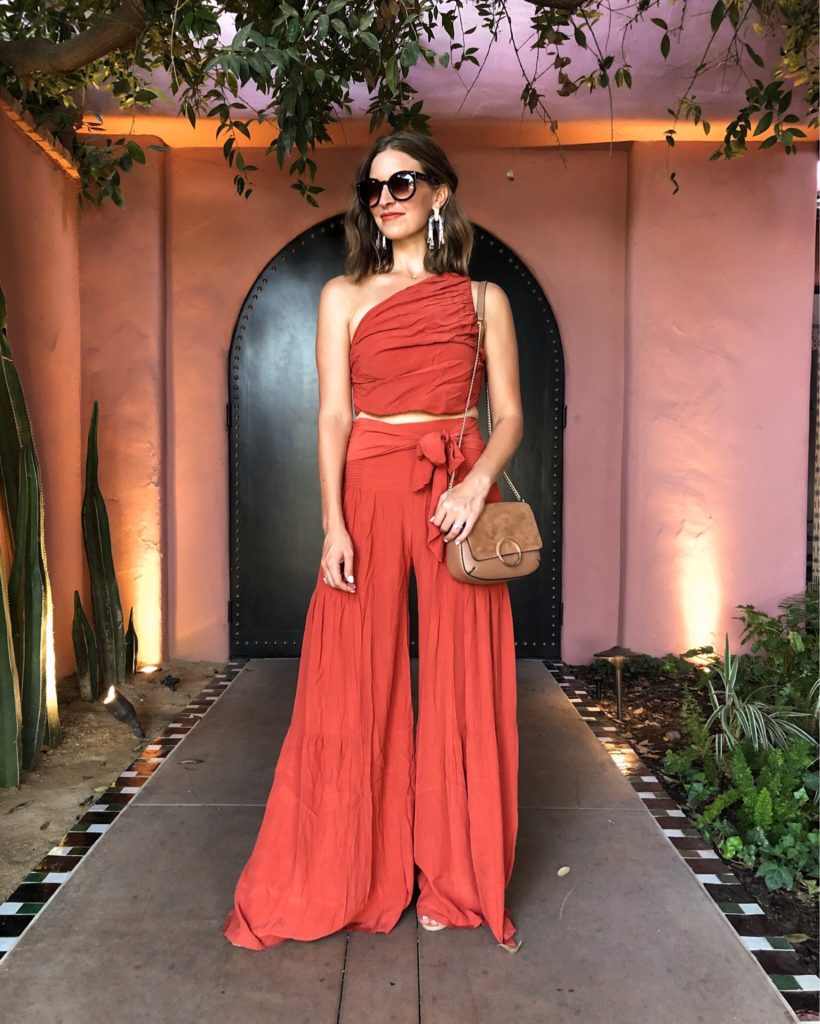 Where to Stay:
There is certainly no shortage of incredible places to stay in Palm Springs. There are so many boutique hotels in the area that are unique and super affordable. I think that's one of the reasons why Palm Springs is such a "doable bucket list trip". We stayed at The Sands Hotel & Spa and I recommend this hotel 1 million percent. There's a whole blog post on it coming soon.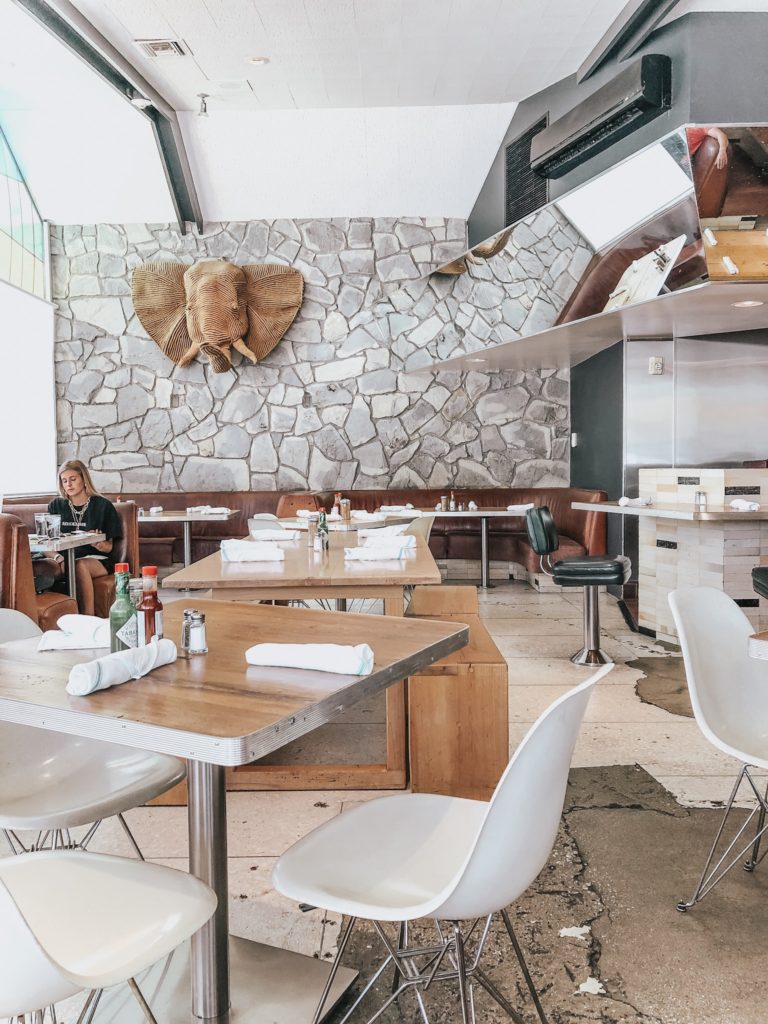 Where to Eat &/Or Drink: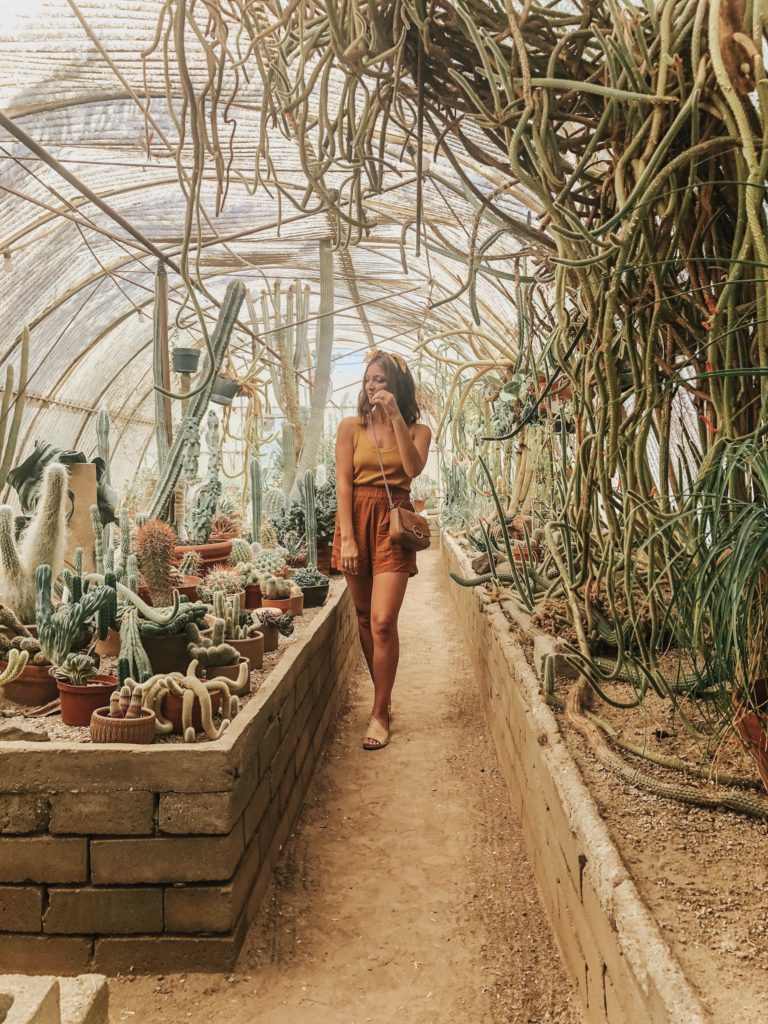 Places to Visit:
The Saguaro Hotel: This is the colorful hotel that you can't miss. Fun fact: the 14 colors painted on this hotel reflect the wildflowers native to the desert there. We had a drink at El Jefe, the bar in the front of the hotel, and then checked out the pool/courtyard area.
Cabazon Dinosaurs: these are the ginormous concrete dinosaurs that you've seen in movies like Pee-Wee's Big Adventure. It's a roadside attraction and there is a gift shop inside Dinny the Dinosaur.
The Windmills: check out my blog post dedicated to them here.
Moorten Botanical Garden: the world's first and only cactarium. They are family owned and they've been there for 64 years now. This is a must see!
Downtown Palm Springs: walk around and see the hollywood stars on the sidewalk. There's also plenty of shopping, museums and local shops to visit.
The Pink Door (please read): I'm only mentioning the pink door because it was recommended on a ton of blog posts that I read before getting there. BUT after more research, it's a private residence and the owners do not want visitors coming to take pictures (super understandable). The neighborhood has a ton of gorgeous homes, architecture and beautiful doors if you want to drive by and admire; that's what we did.
Here are some things recommended to us that we didn't have a chance to visit and see. I also recommend doing some research on your own because I do feel like this list kinda scratches the surface to the incredible gems that Palm Springs has to offer. All the more reason to make a trip back soon 🙂
Joshua Tree National Park (give yourself half a day here to explore)
Salvation Mountain and slab city: you'll also pass the Salton Sea
There is a whole highlight on my Instagram dedicated to Palm Springs and videos of our trip and all of these places located here. If you have any additions to this list, please leave a comment for all of us to see!