Joshua Tree in August… a bucket list trip that I was finally able to mark off! For years now, Joshua Tree has been on my radar… probably partially thanks to following Nikki Reed and her desert/acro-yoga escapes, haha! I mean, who doesn't want to just go EXIST in the middle of the desert?!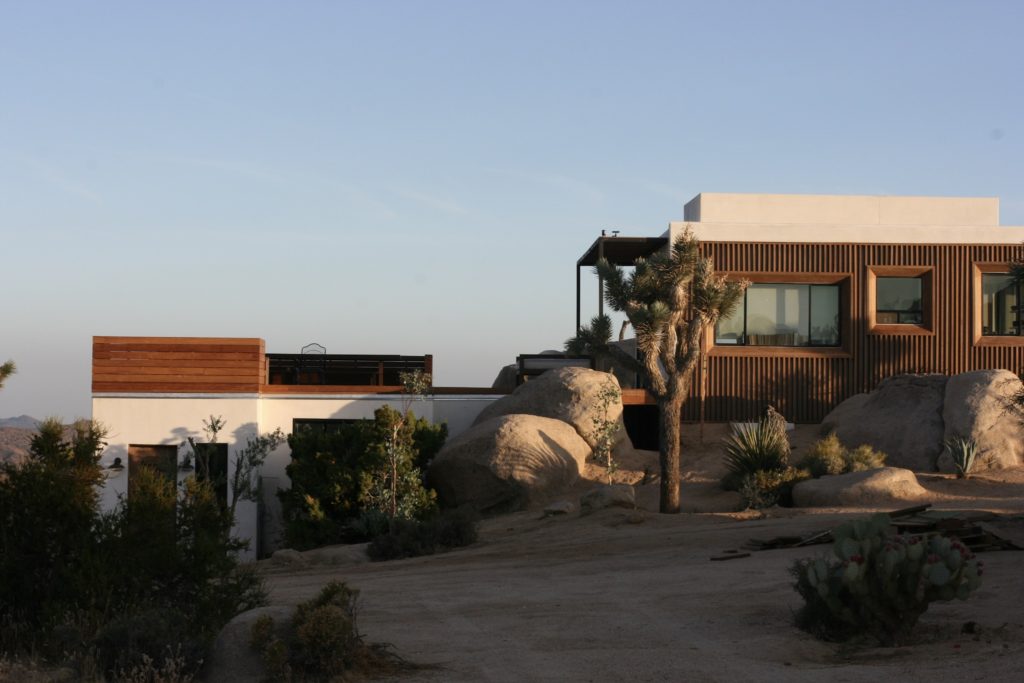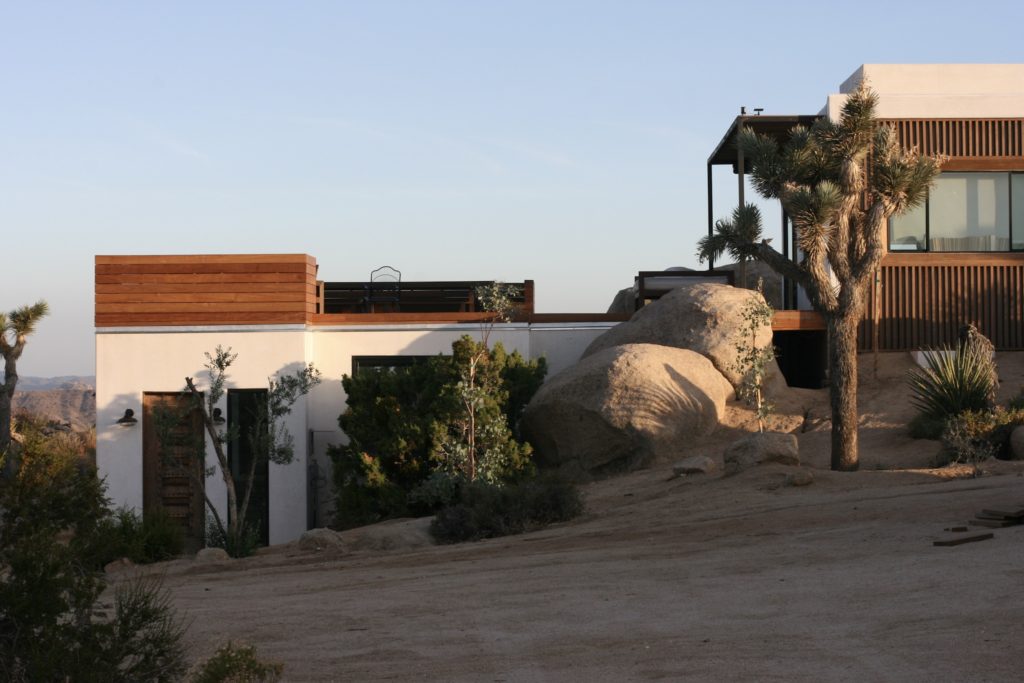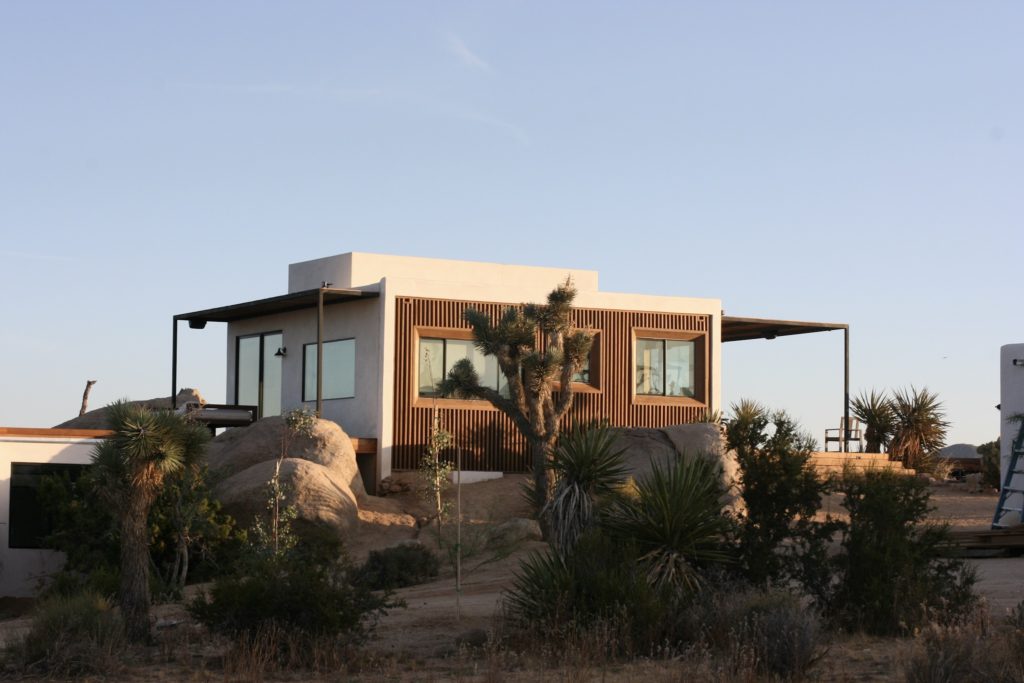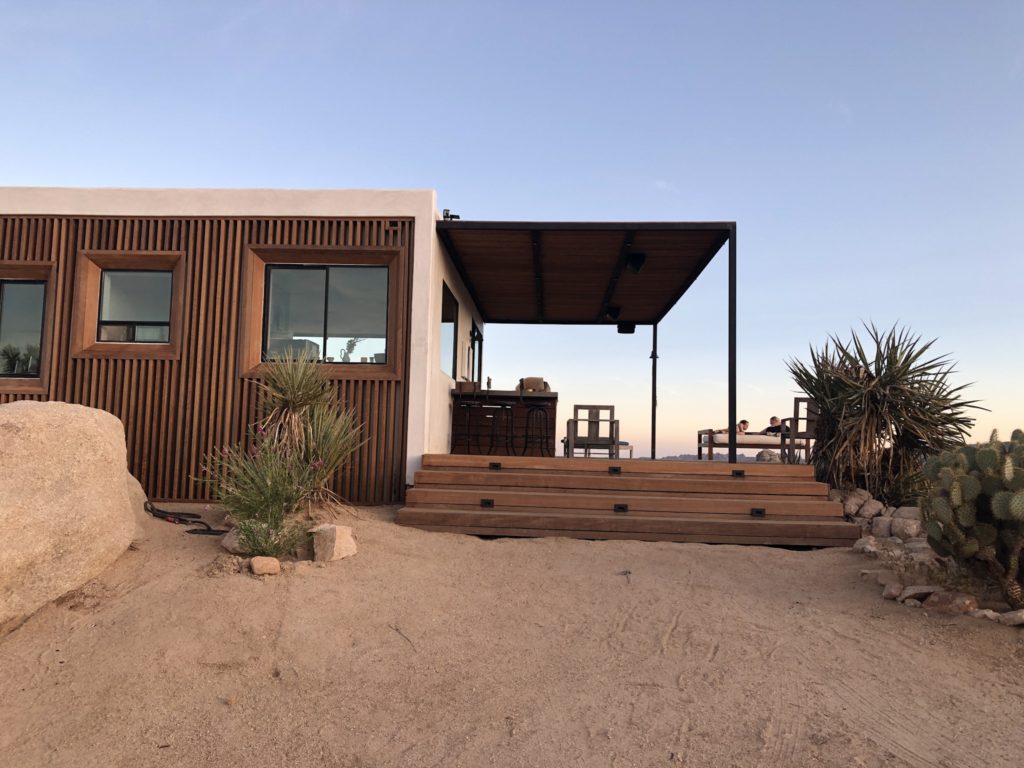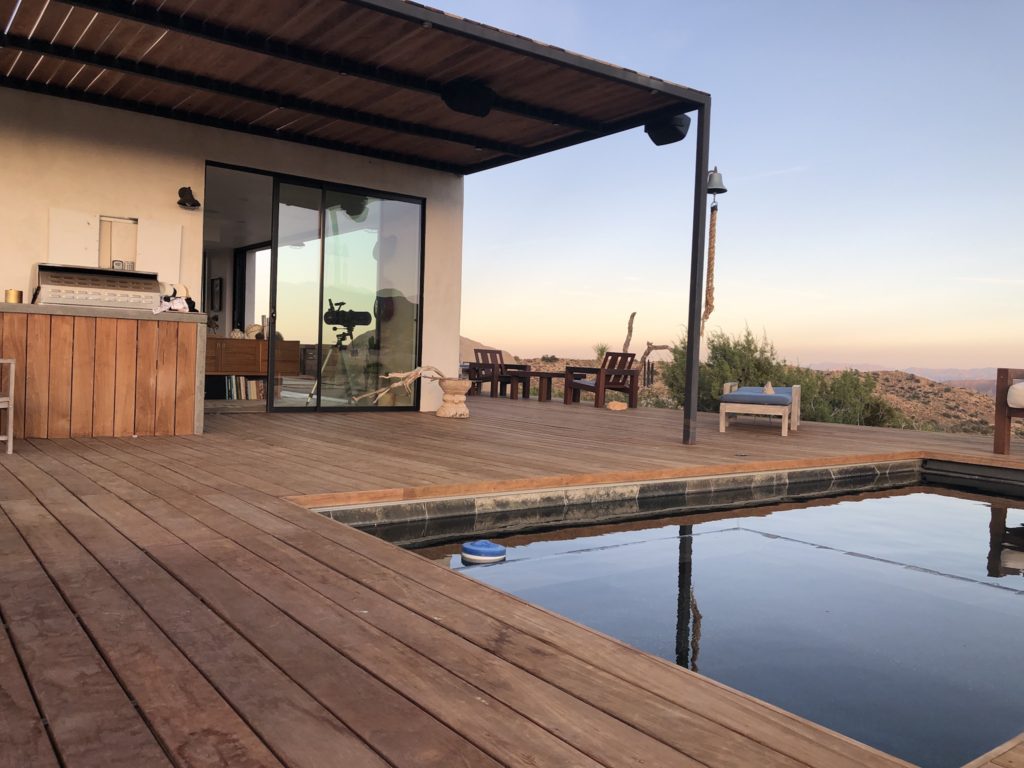 There's certainly no shortage of unique, incredible places to stay in the area BUT we landed at Whisper Rock Ranch, an Airbnb up the mountain. I started following them on Instagram over a year ago and when they had availabilities open up in August, I basically booked that very second.
I went with two of my girlfriends and we flew into Palm Springs, which is roughly an hour away. We stayed one night in Palm Springs; more on that here. We rented a Malibu sedan from the airport (long story HAHA), but I certainly recommend an SUV if you're going to Pioneertown/Joshua Tree. Just trust me. Nevertheless, we drove that baby up dirt roads to Whisper Rock Ranch.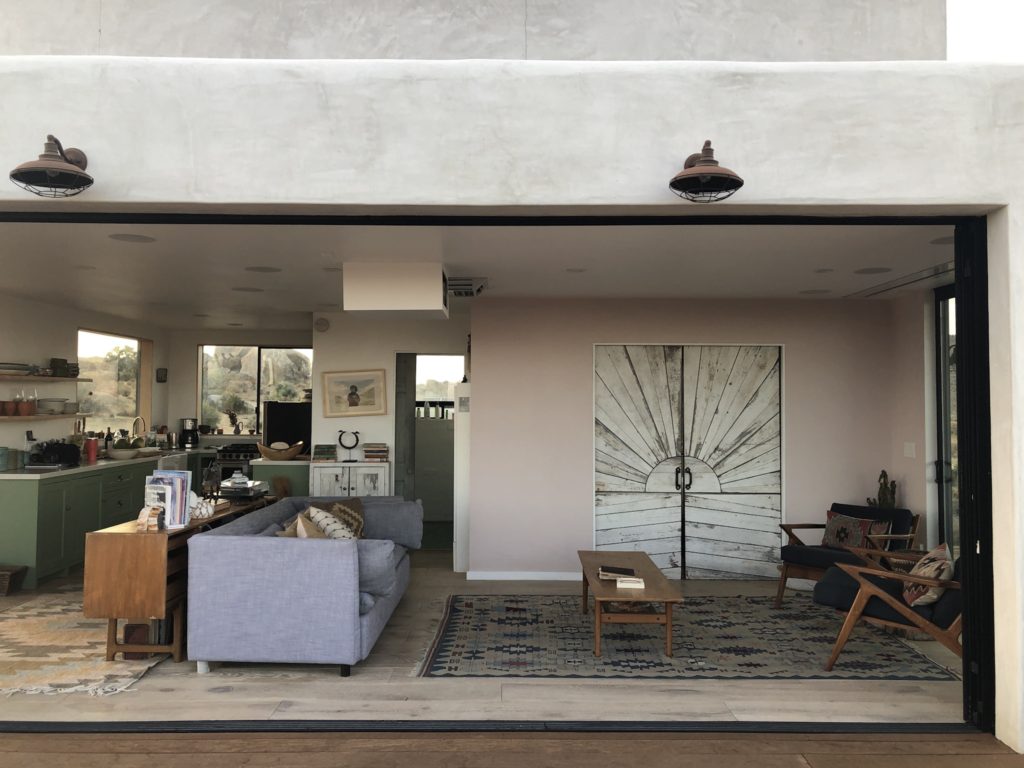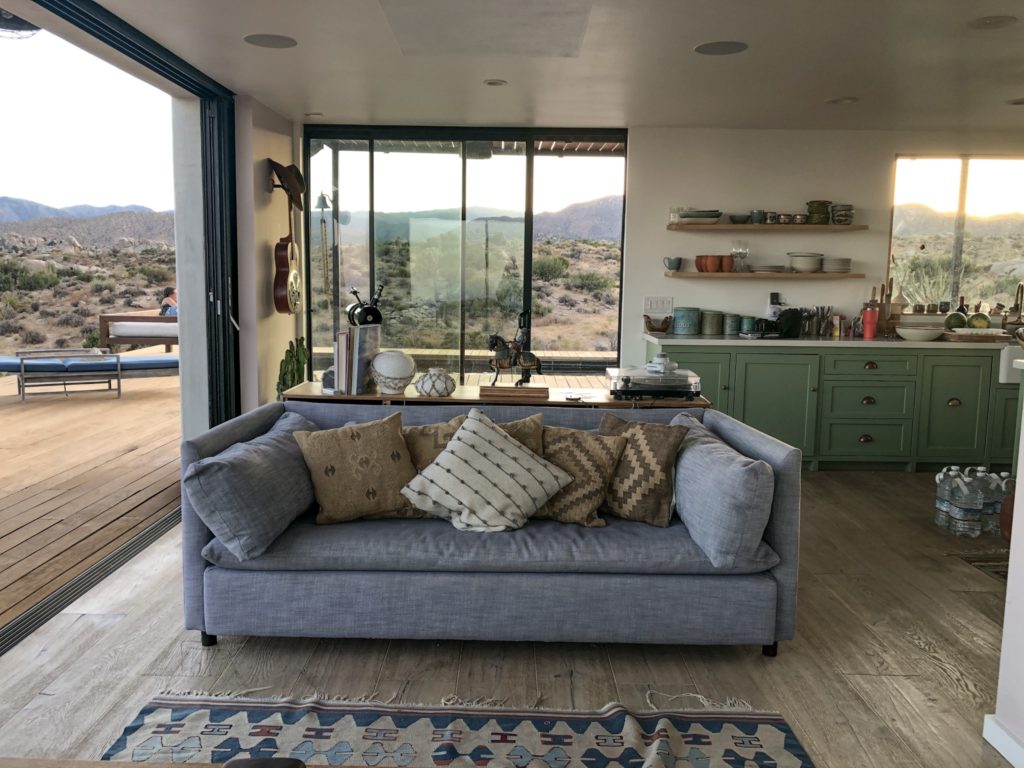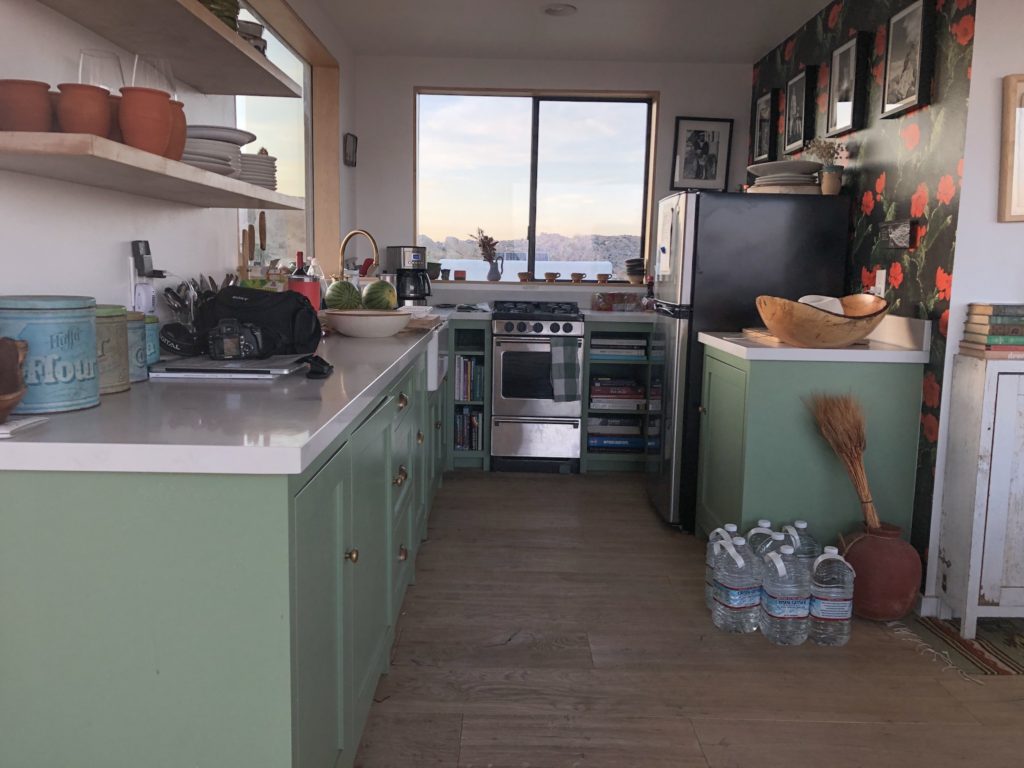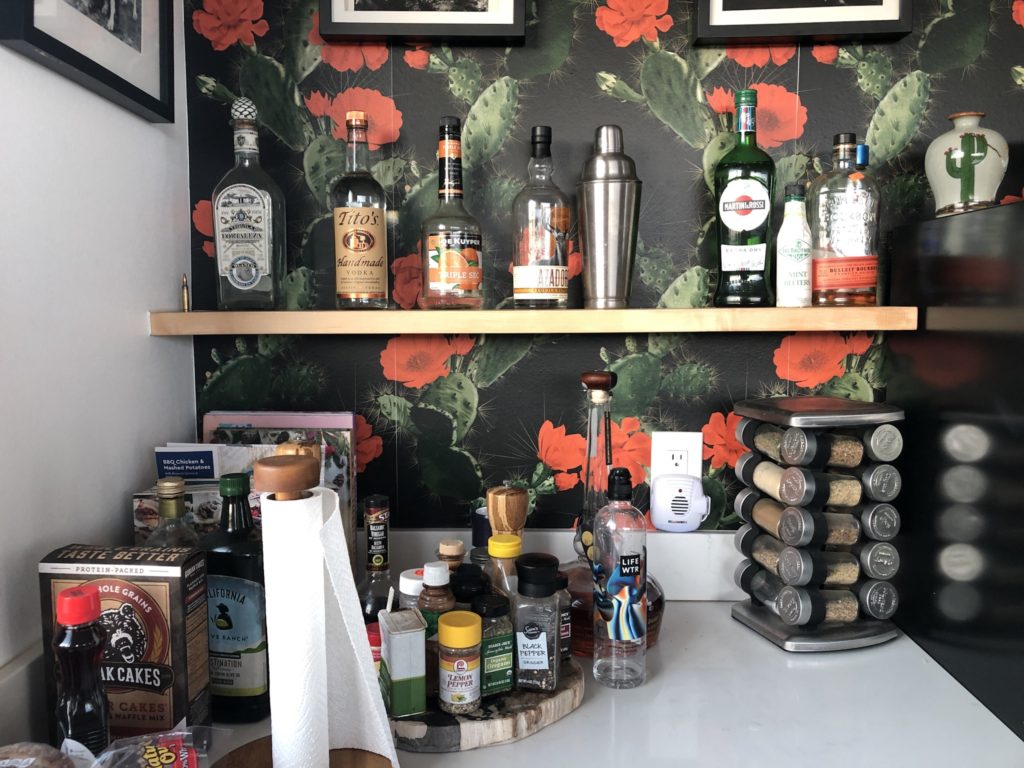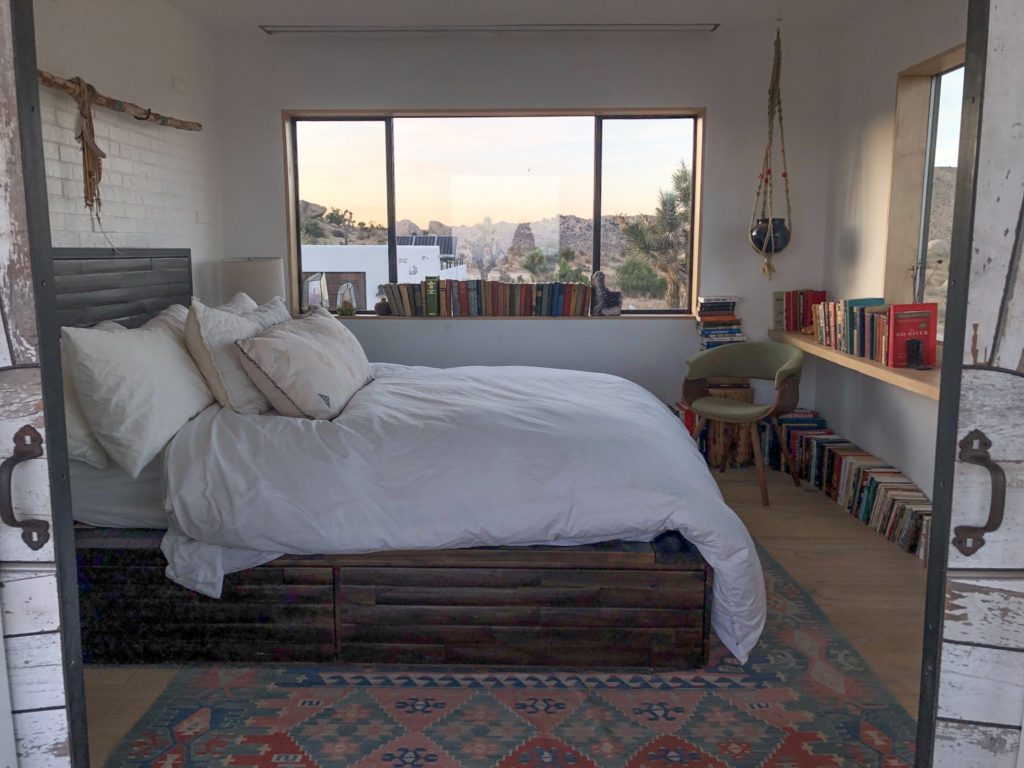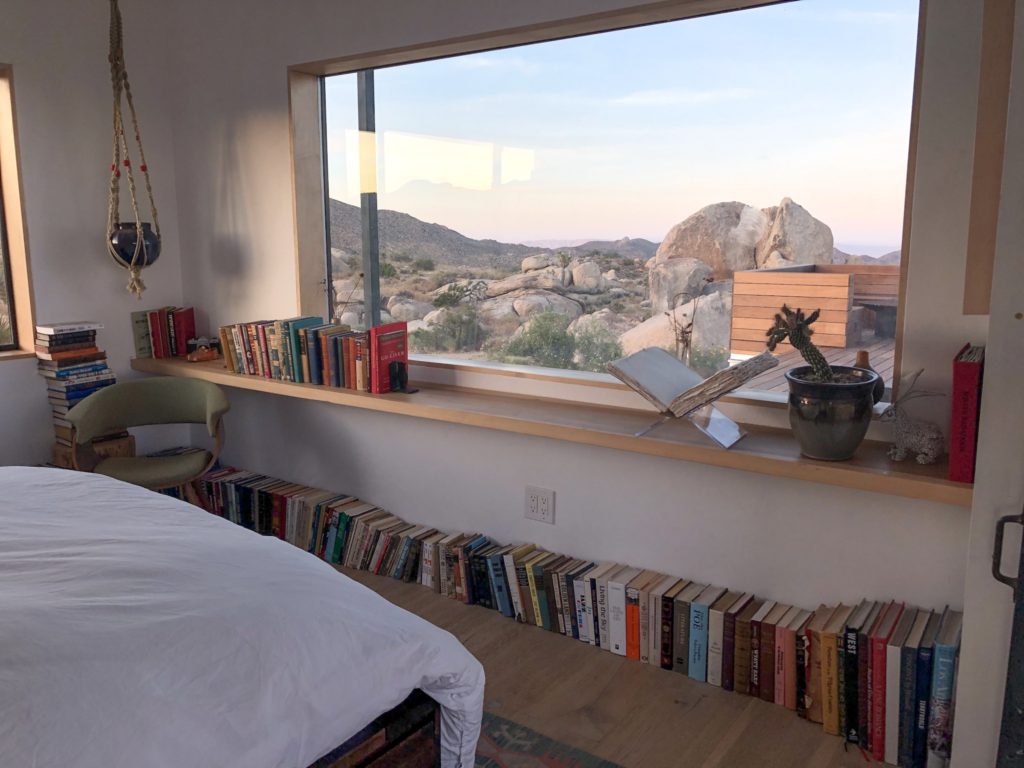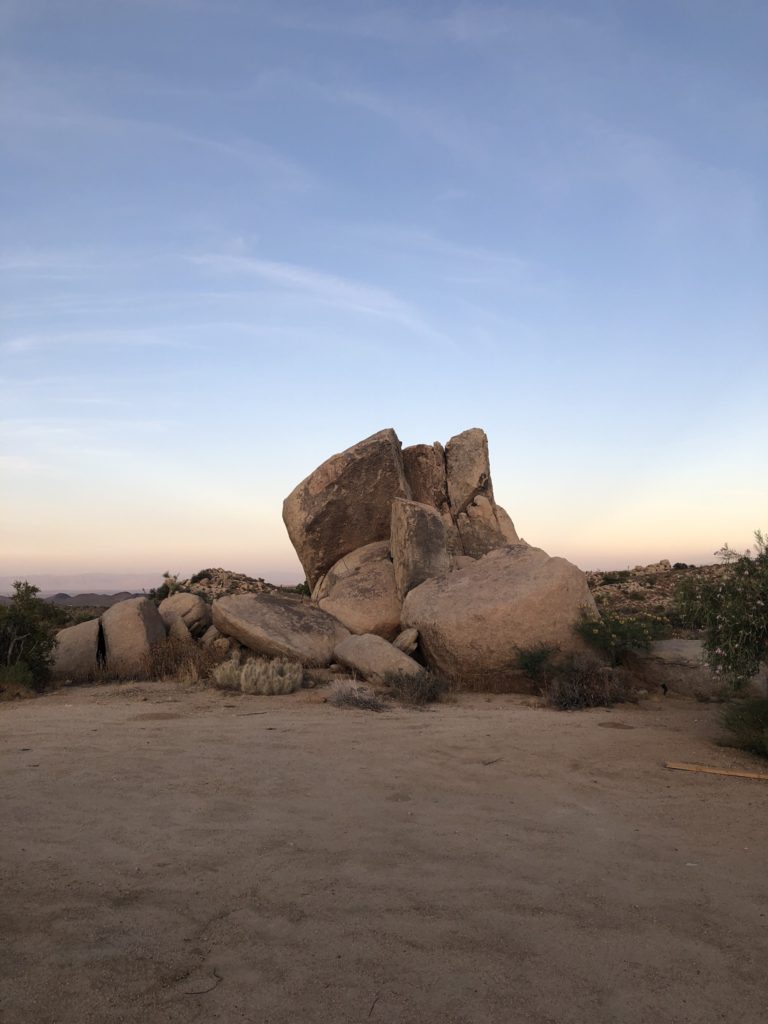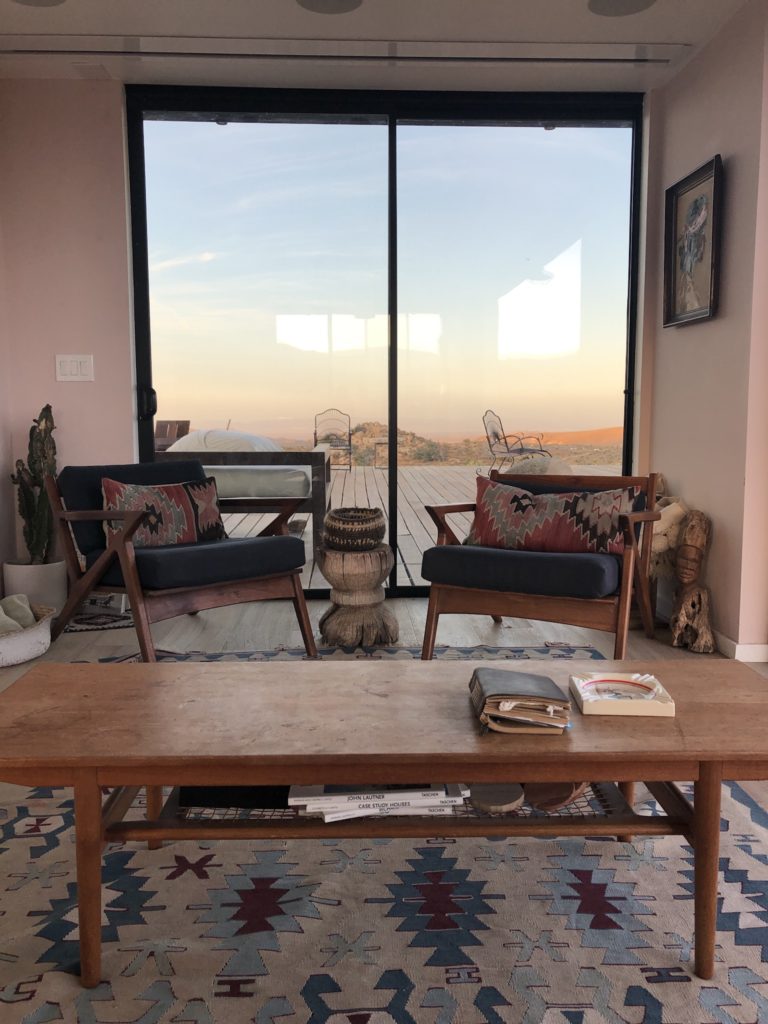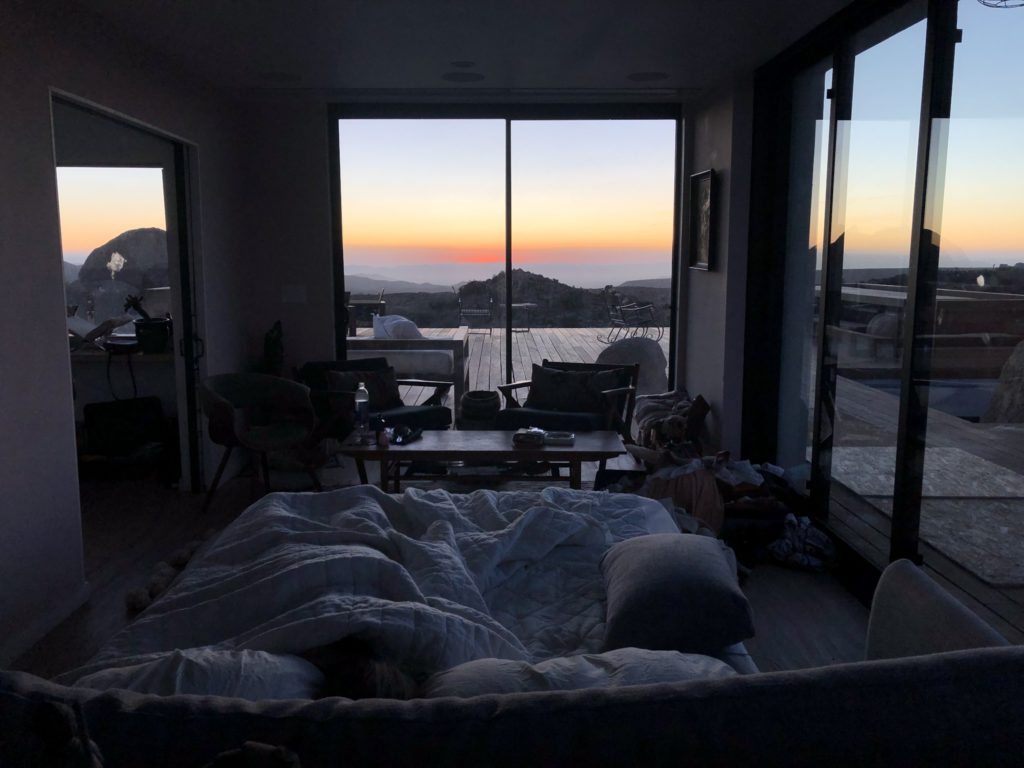 Things around Whisper Rock Ranch you'll want to do:
Stop at Vons grocery store in Yucca Valley and stock up on groceries and WATER. I can't stress the water enough. We did not grab enough and had to go back into town. No joke, do not underestimate the amount of water you need to drink. And when you think you have enough, just double it to be sure. Kay?
Pappy + Harriet's: Mark off one night to go grab a drink and/or food here. They always have incredible live music (look at their calendar online) and it's pretty much a hole in the wall that's known to have celebrities pop in quietly on the reg.
EXIST: Do less. Do nothing. Our favorite parts of the trip were the simplest things… sunrises/sunsets, jamming out music by the pool, yoga/working out on the patio, read a book, hike around, have dinners outside, and just hanging out.
Palm Springs is an hour away should you want to go do something a little more busy with your day. Ideas here.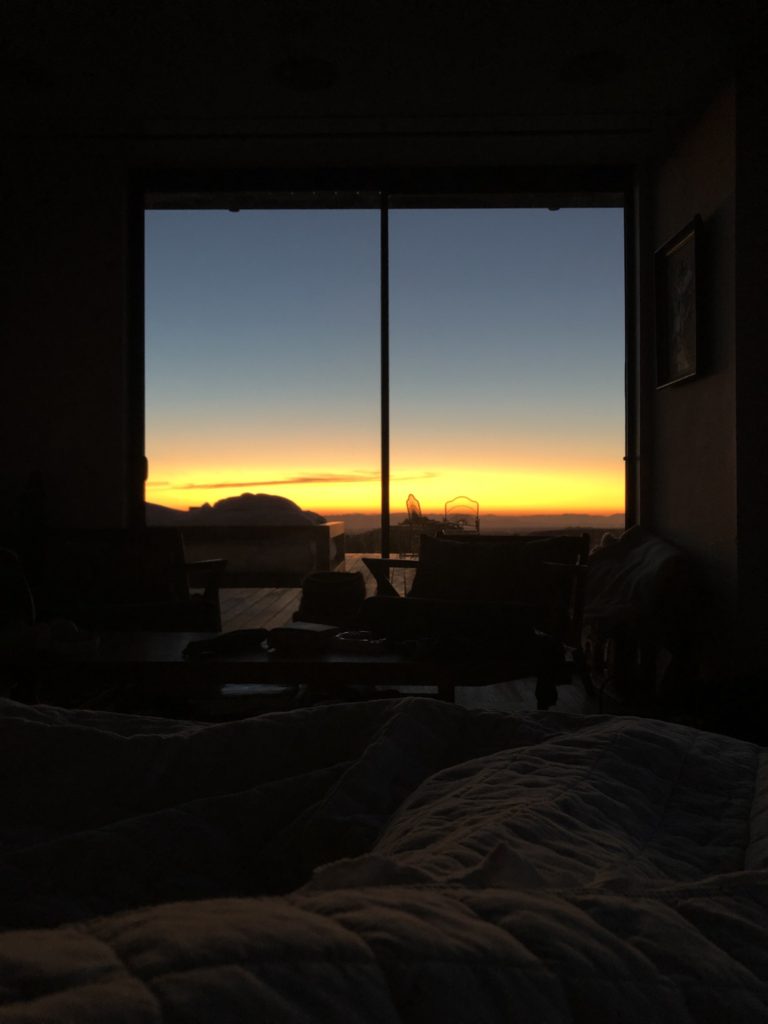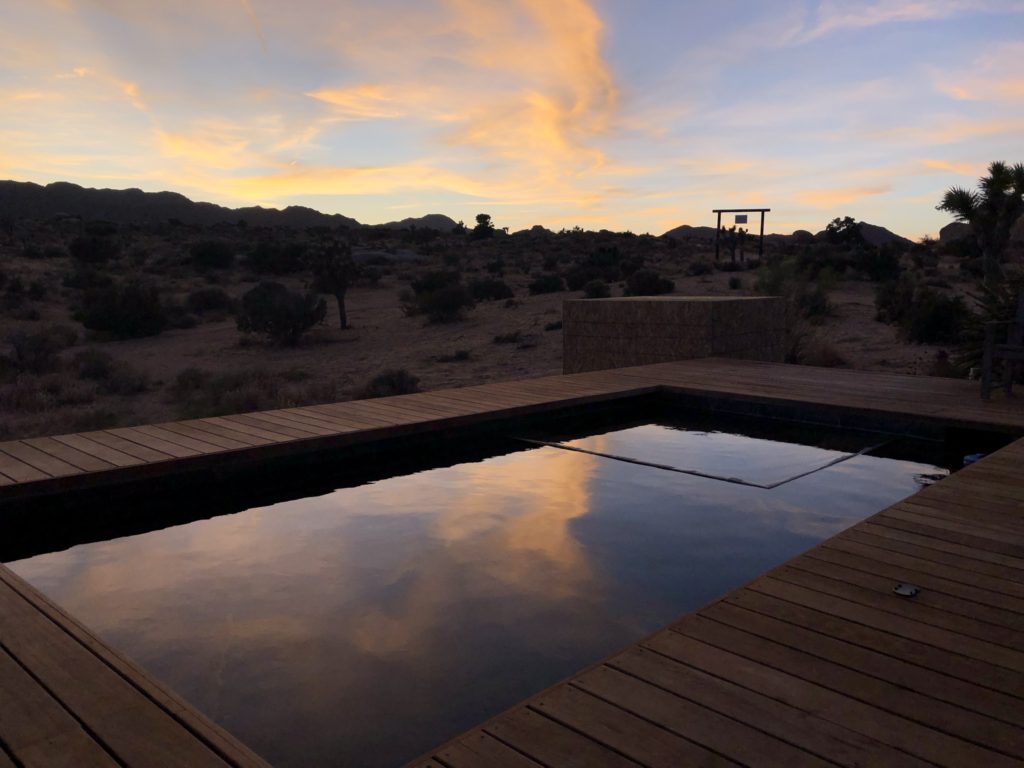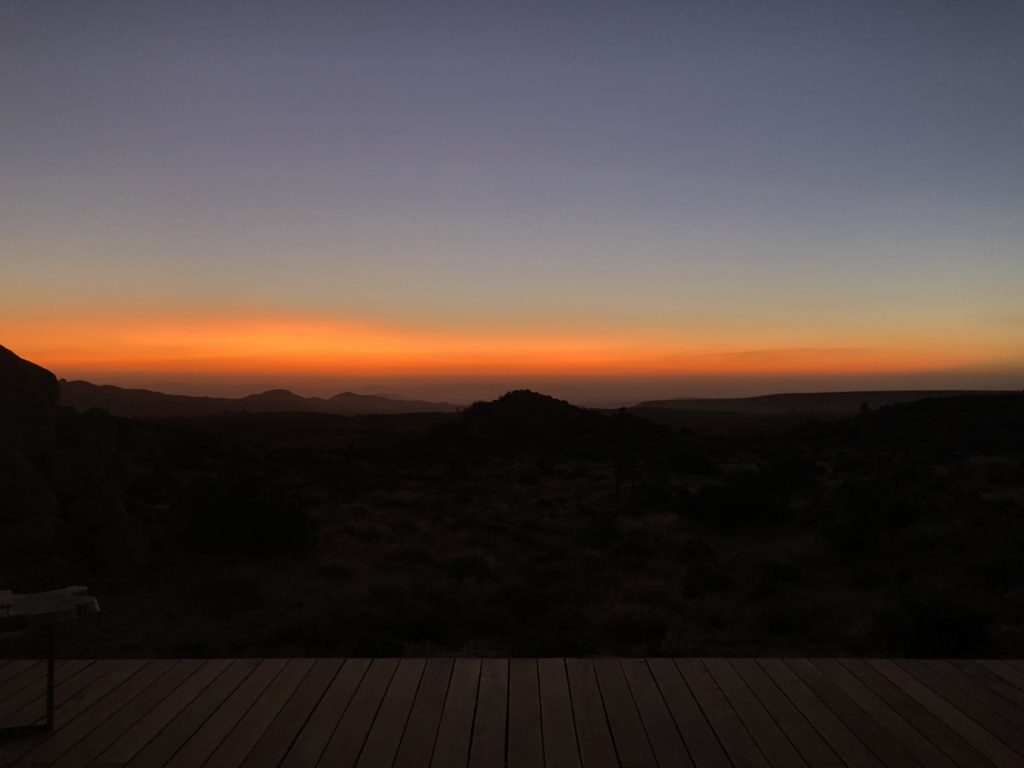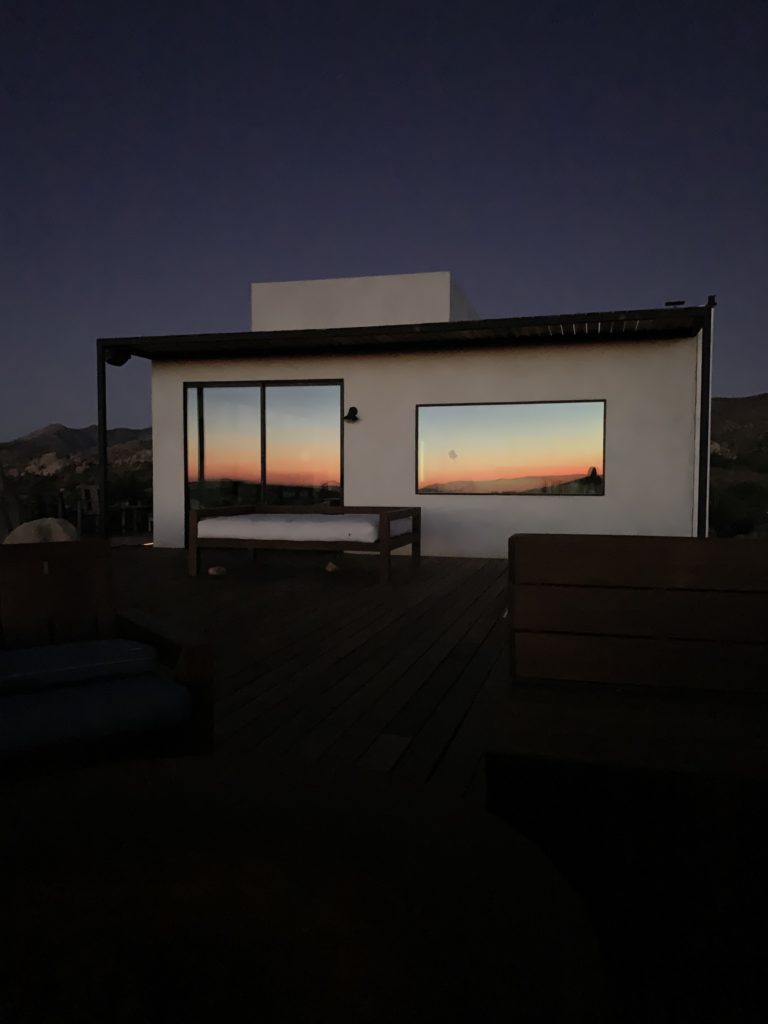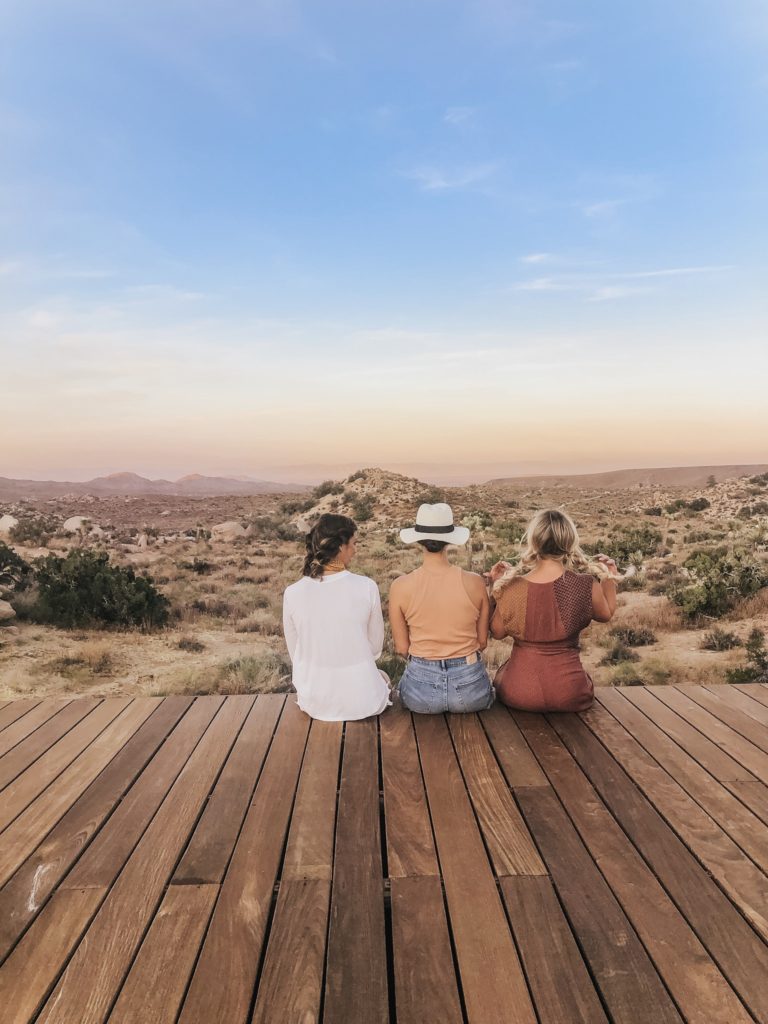 There's a recap of our trip and a walk-through of Whisper Rock Ranch on this IGTV video here and there's a highlight tab on my Instagram from our trip here. I can't accurately put into words how amazing our trip and stay was. It was the perfect oasis for 3 tired mamas who needed a little reset and recharge. Can't recommend enough! Bucket list for sure!
Airbnb: Whisper Rock Ranch