Happy Sunday, sweet friends!
There's a huge sale ending Monday night that I wanted to let you know about… It's 40% off everything! (So. Good.) Things are going pretty quick so snag something if it catches your eye! The prices are GREAT! I noticed that the majority of the things I added to my cart were pink, so I thought I'd do a quick post on all of my favorites while they are on sale! Here is a picture of the cami that I have in the color 'vintage pink' in 3 different lights. They are great for the day, under a blazer for work, or a night out! Perfect for spring and summer, and they come in a ton of colors. I also have it in white and wear it all the time too…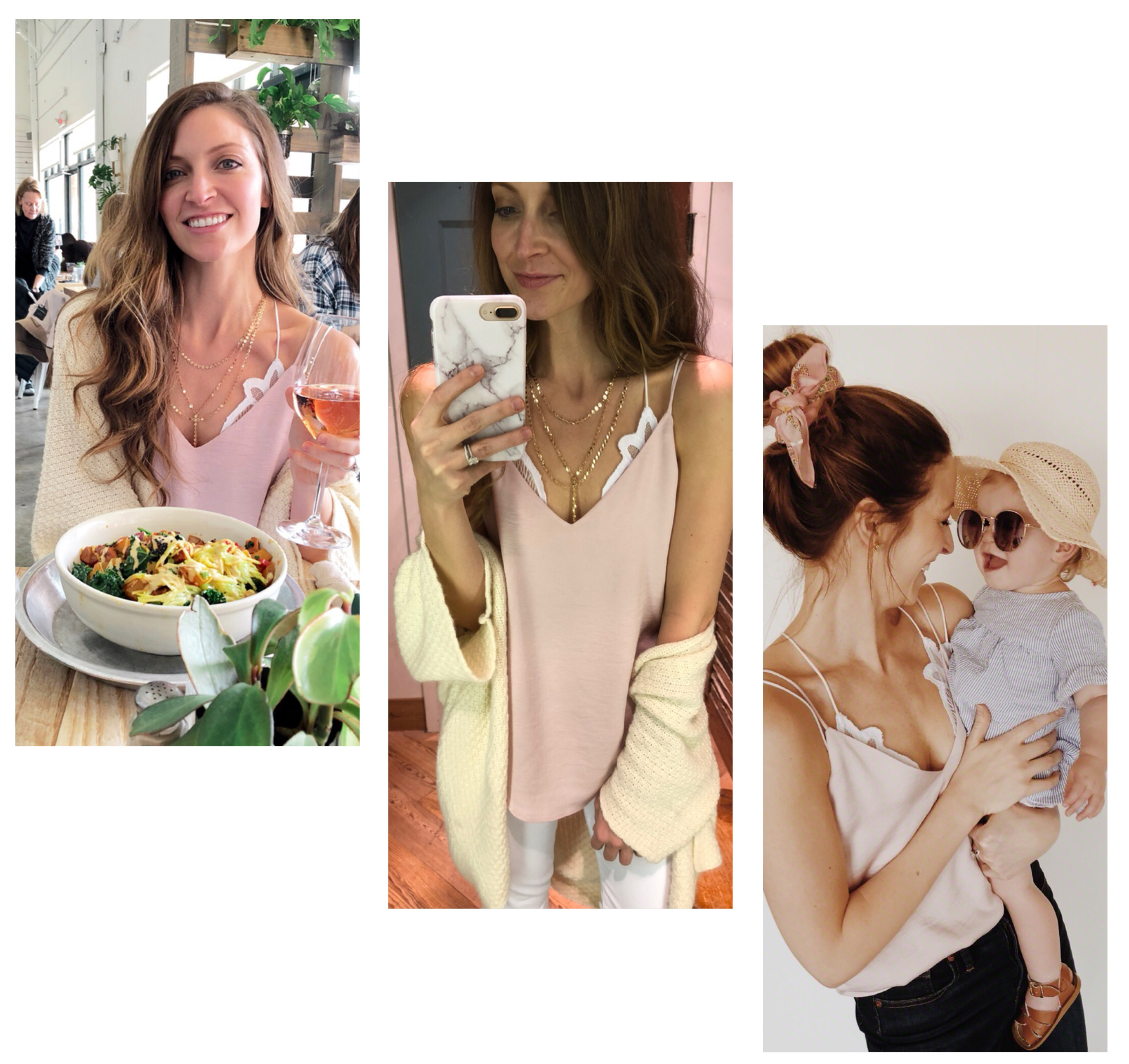 This sale is definitely not limited to only pink items, BUT the shades of pink really are gorgeous! Everything is linked below; make sure to scroll to the right to see them all.  Hope you have the best day!