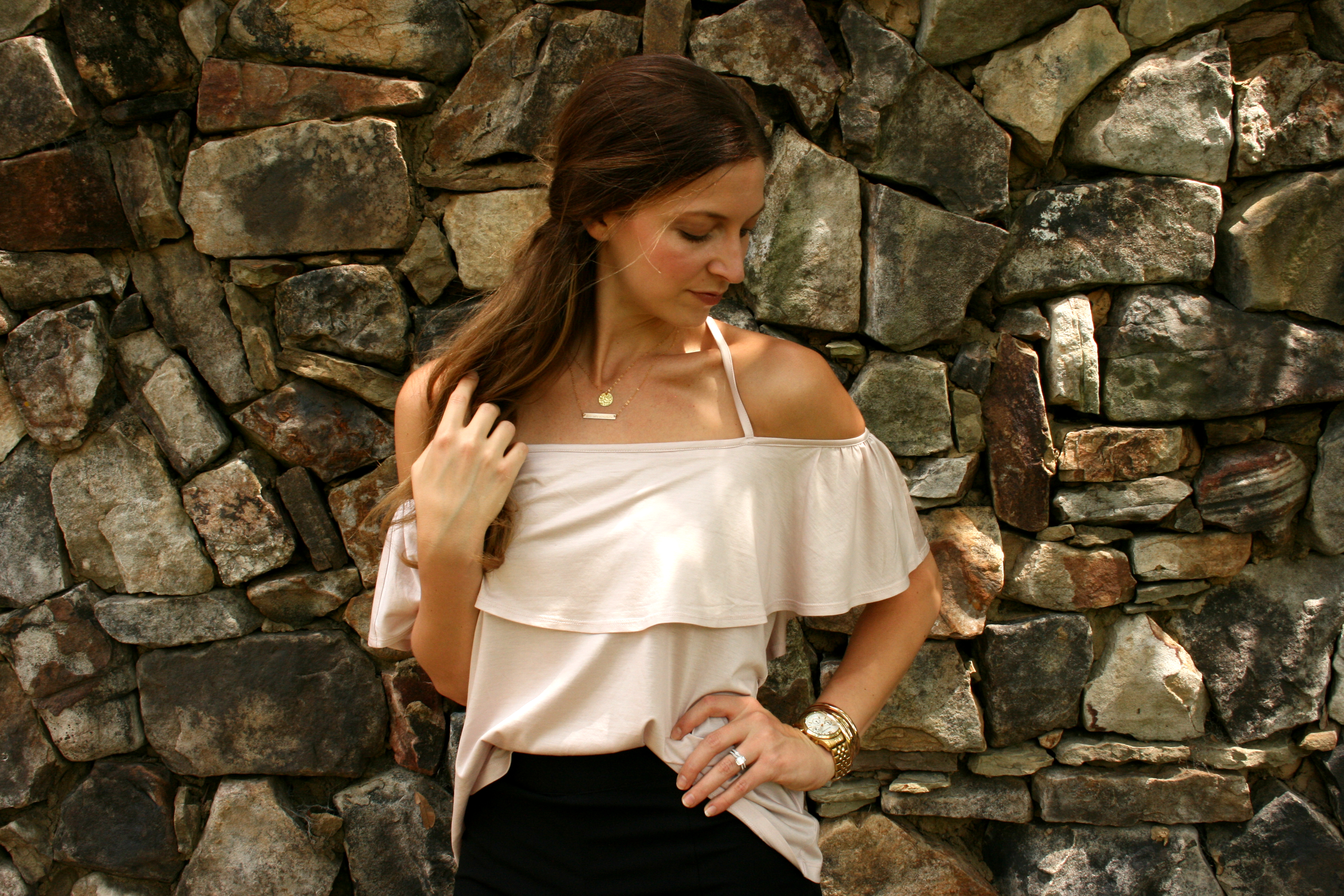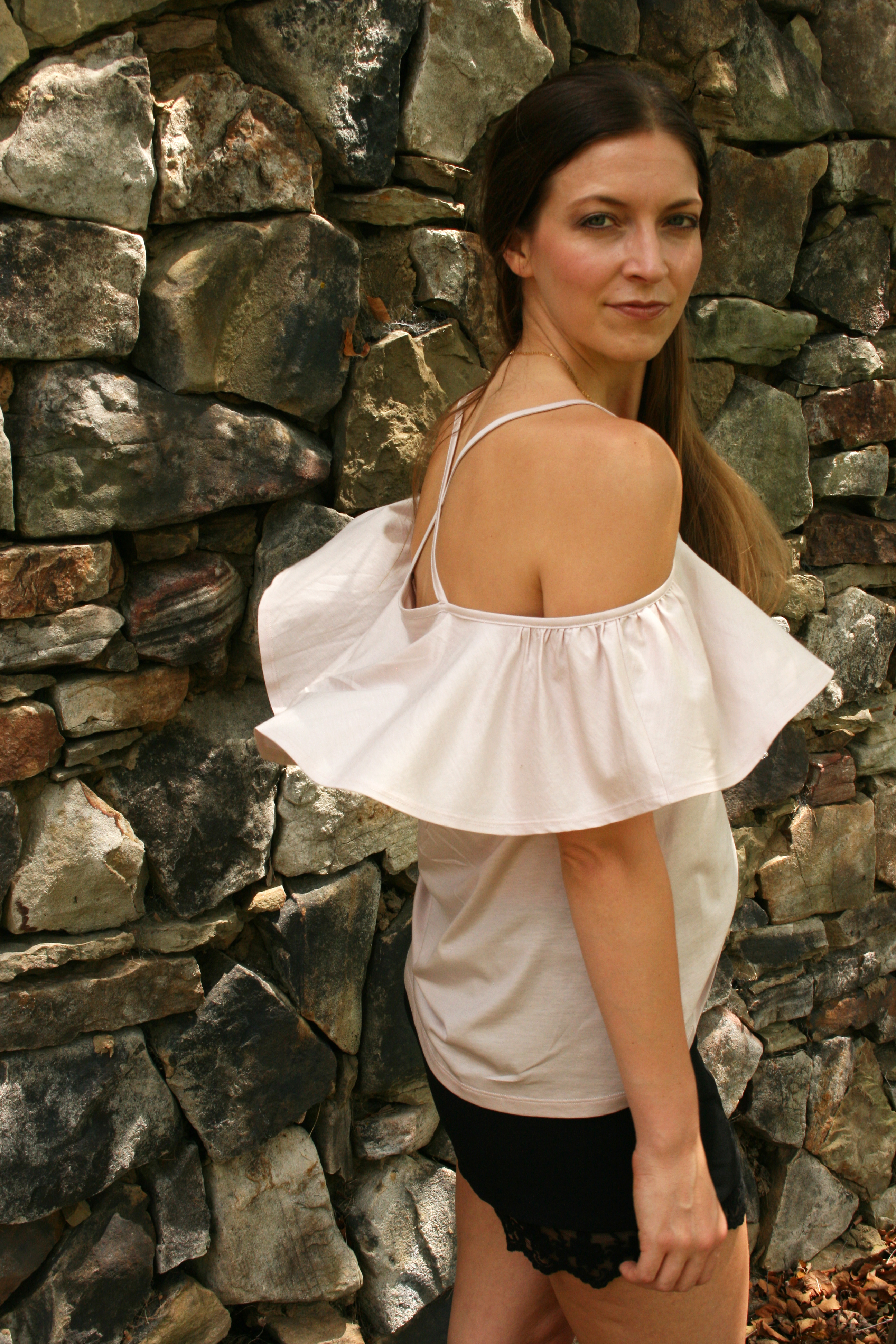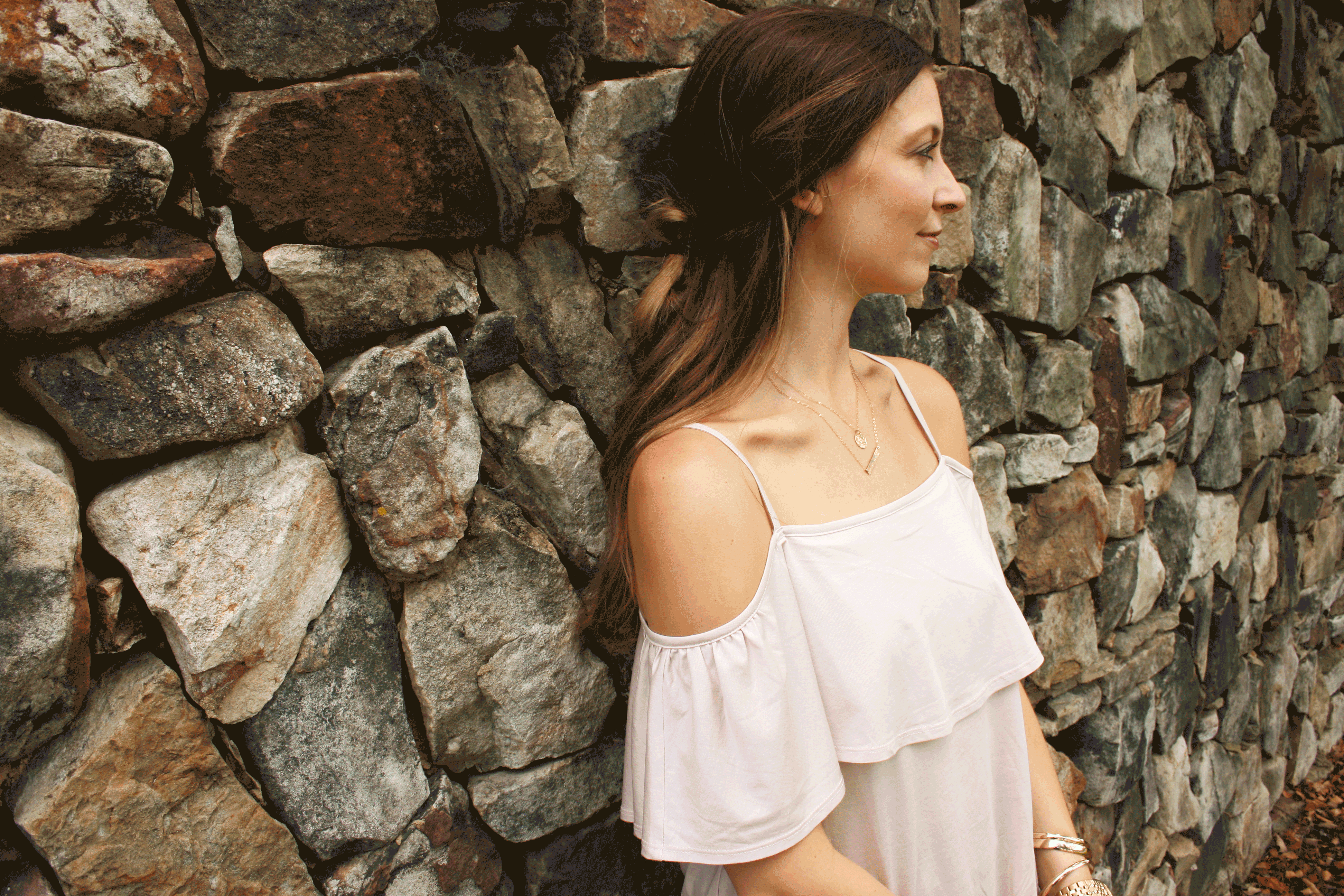 It's finally here!!!! Nordstrom Anniversary Sale starts today!  Well, technically it started a week ago if you're a cardholder. But, I am not. So I'm joining in late on all the fun.
This pale pink off the shoulder shirt is, unfortunately, not part of the sale. It's selling out fast so I wanted to go ahead and tell you about it.  It comes in this pale pink color and black. The length is perfect, and the straps/material are really comfortable. The ruffle is gorgeous when the wind catches it. And that back…
Okay, back to the sale. I've linked my favorites at the bottom.
I purchased the Zella leggings last anniversary sale, and I will be purchasing them again today.  I wear them ALL the time, whether it's to workout, lounge around, or wear under a long tunic. They are soft, stretchy, and stay on well. They're thick so you can't see through them. Perfect for fall/winter. I absolutely love them and highly recommend them. The sale makes them only $33.
I also purchased the Lush Sleeve Tunic last year in Ivory.  I loved it so much that I immediately ordered it in Olive when it arrived. It's the perfect length to wear with leggings. It doesn't wrinkle.  I ordered a size small and it's TTS; it isn't fit, but it isn't oversized either.  I'll be getting the black one today. It's only $27.90.
The Nordstrom anniversary sale is the biggest sale of the year so items tend to go fast.  Have fun shopping!!