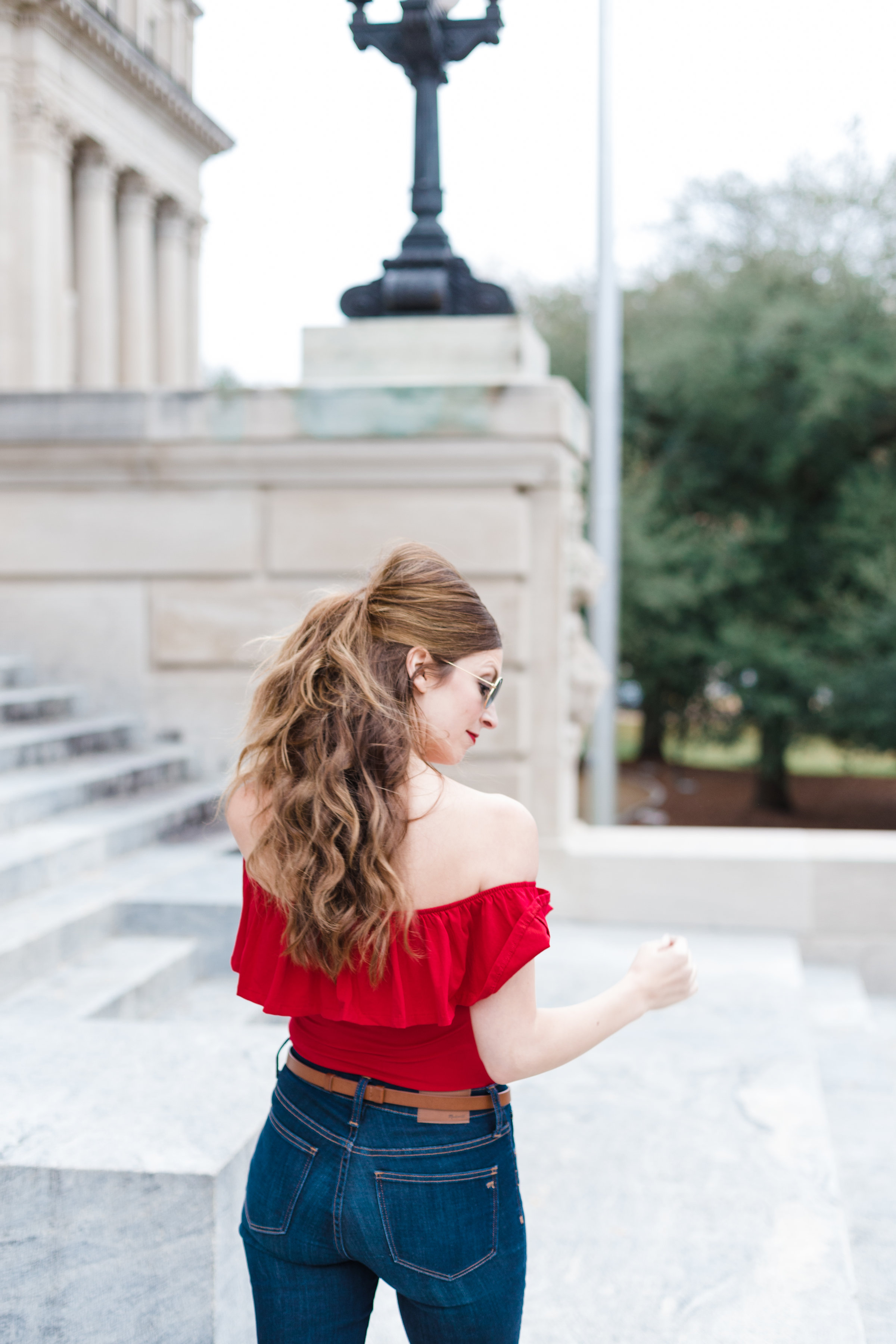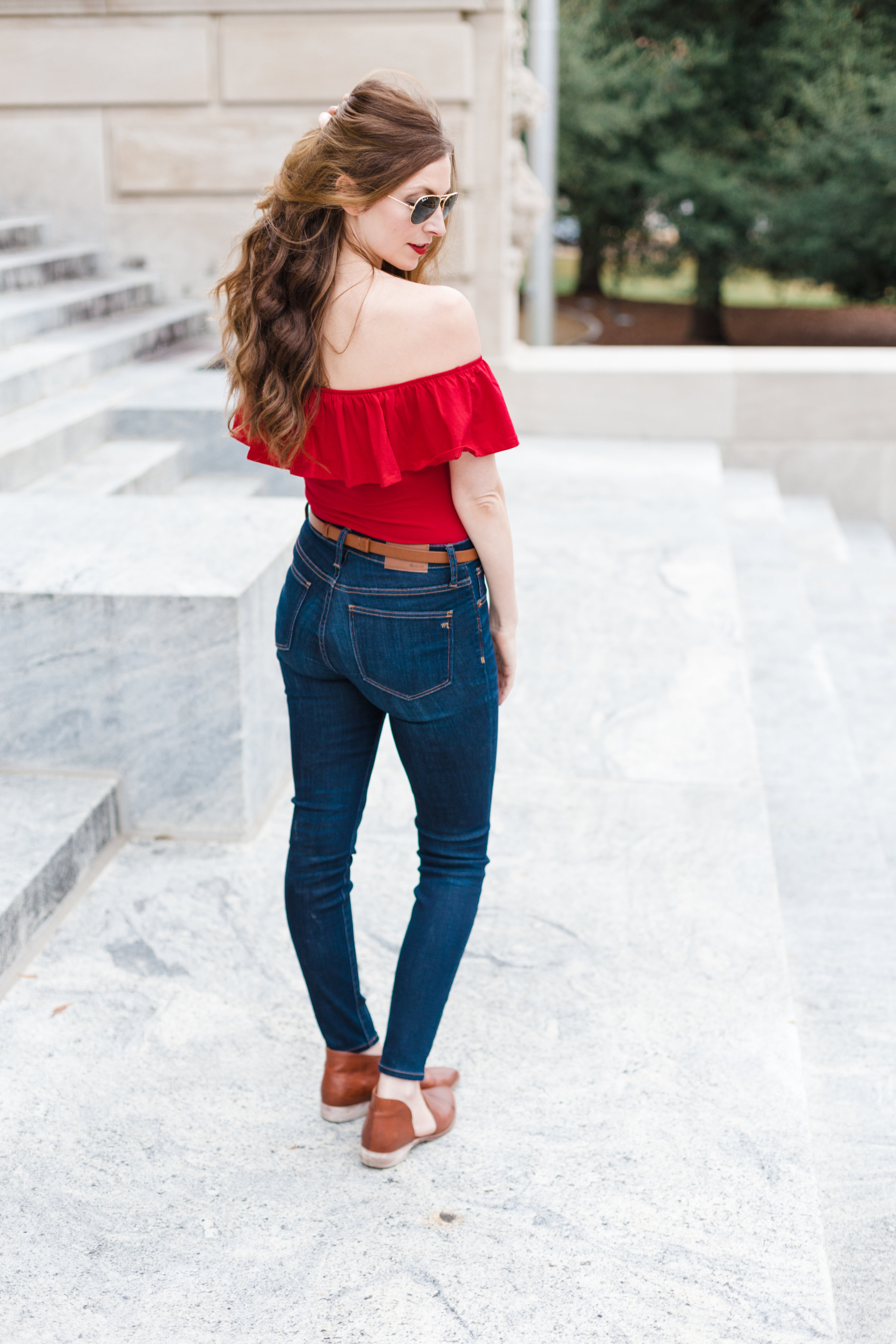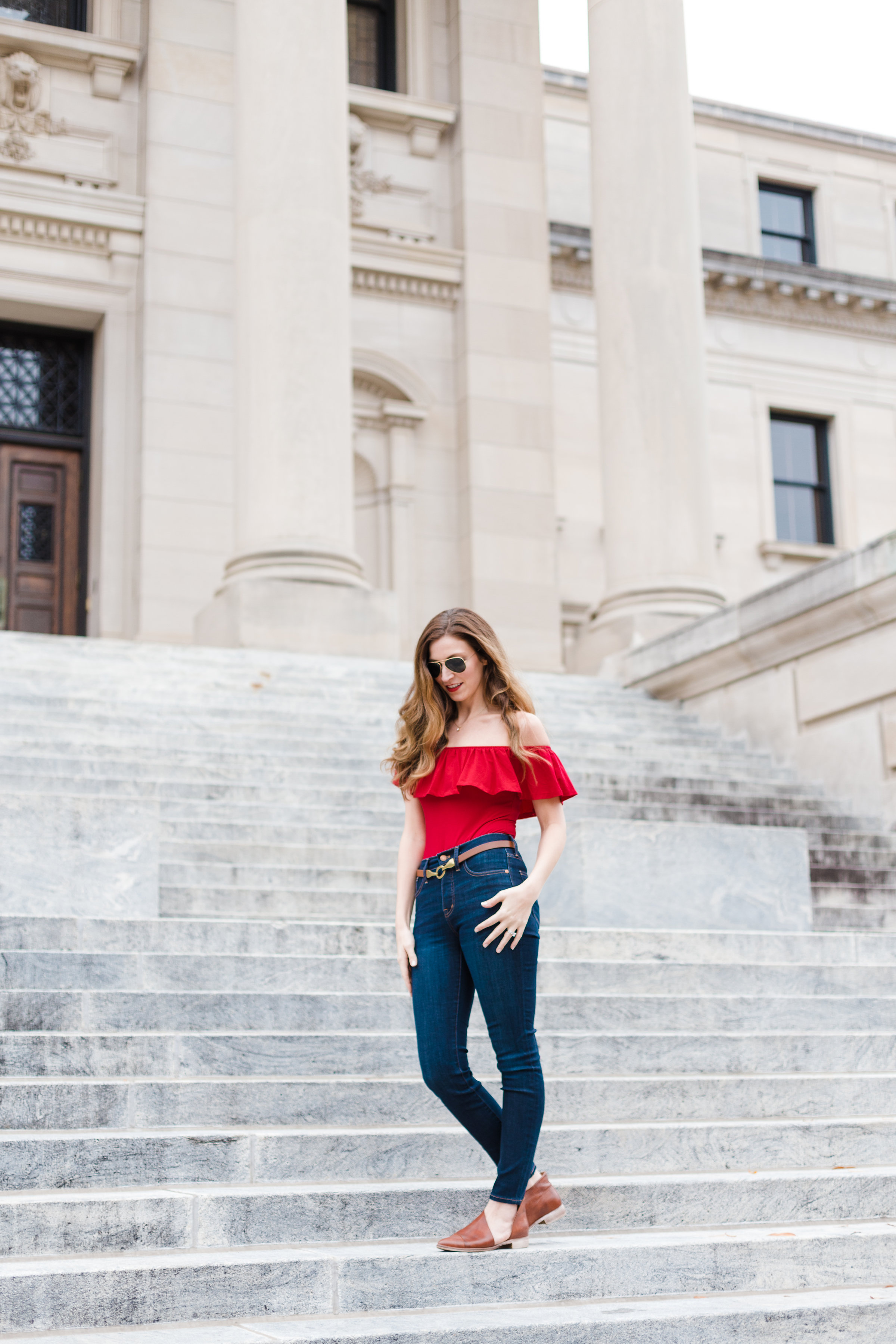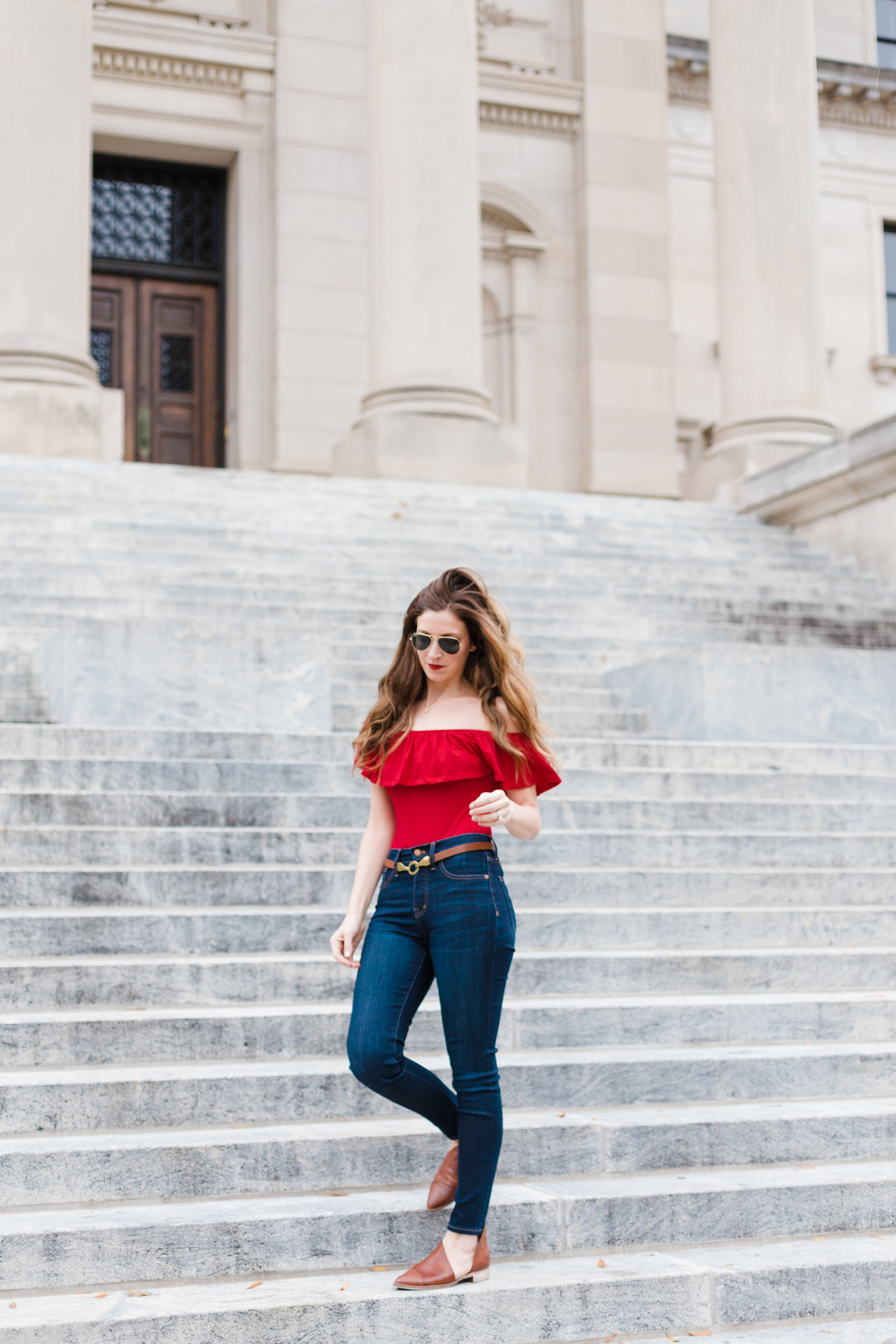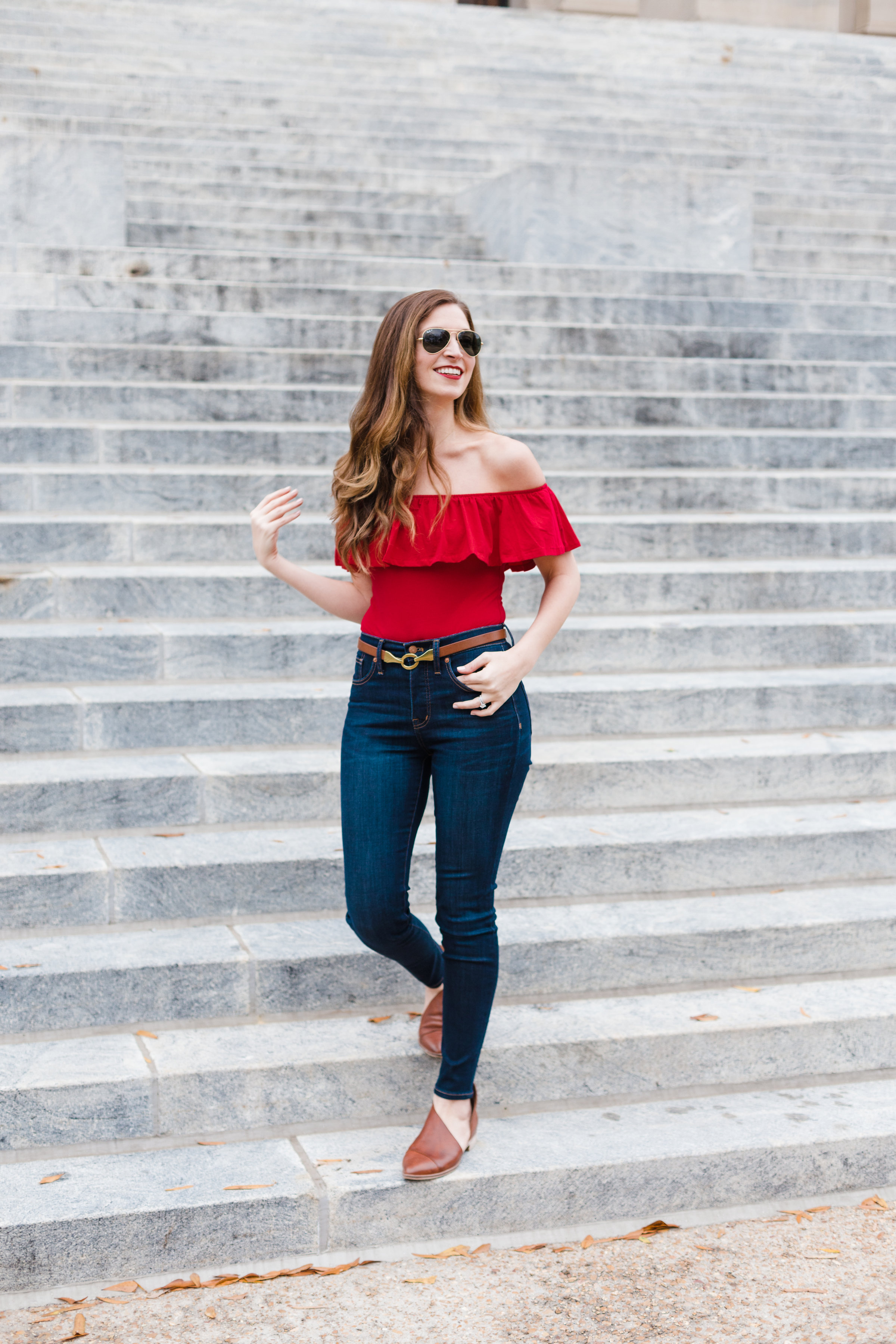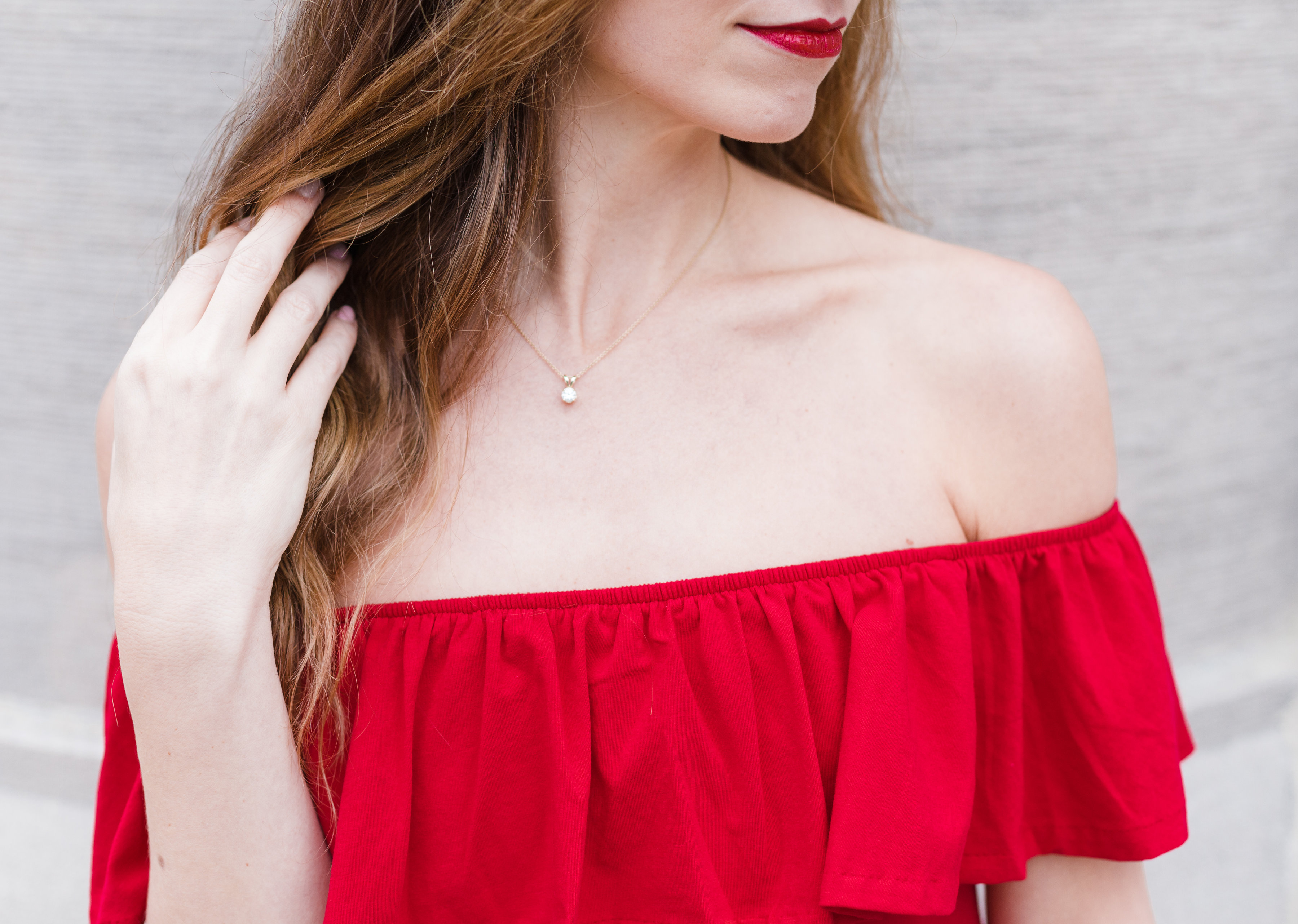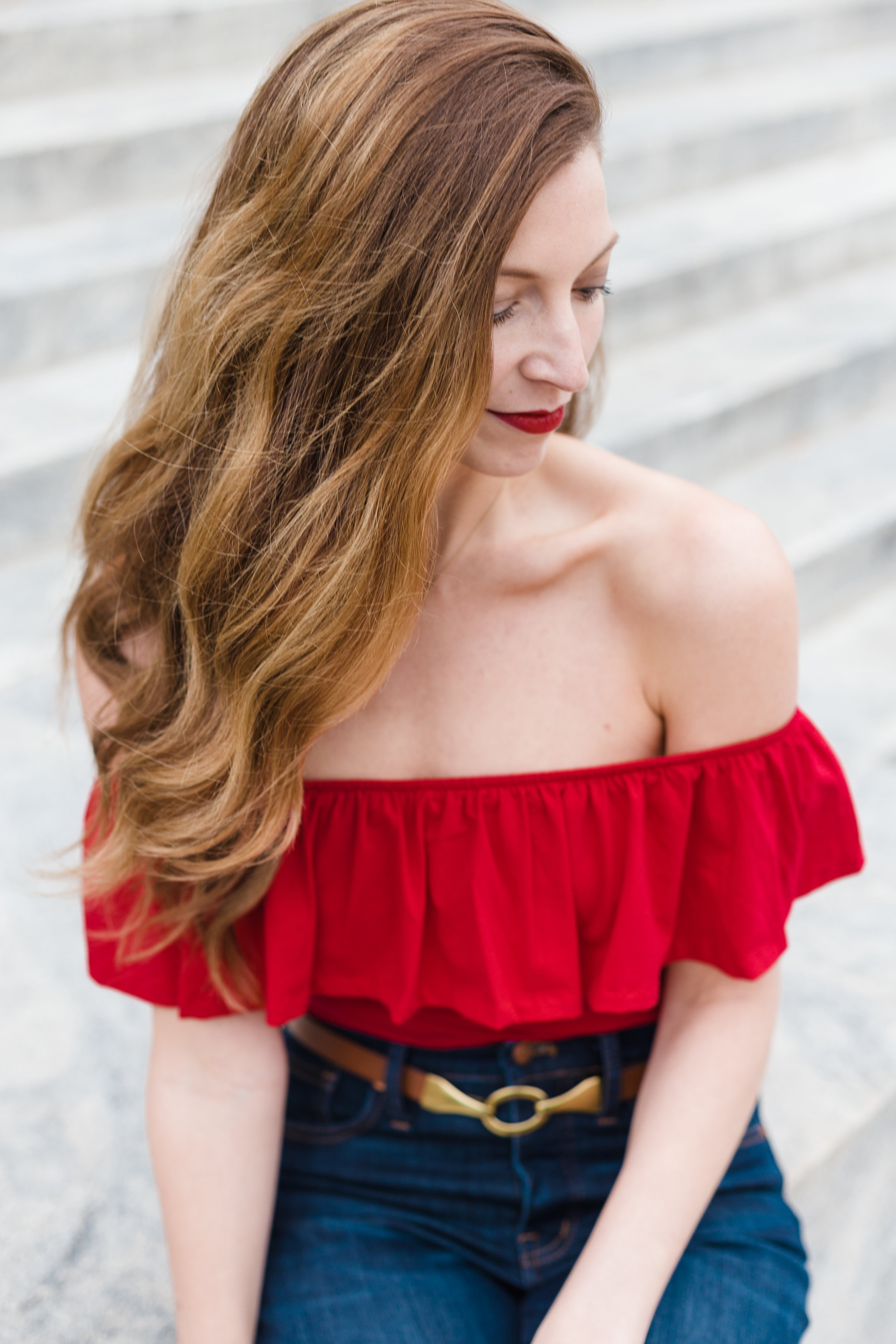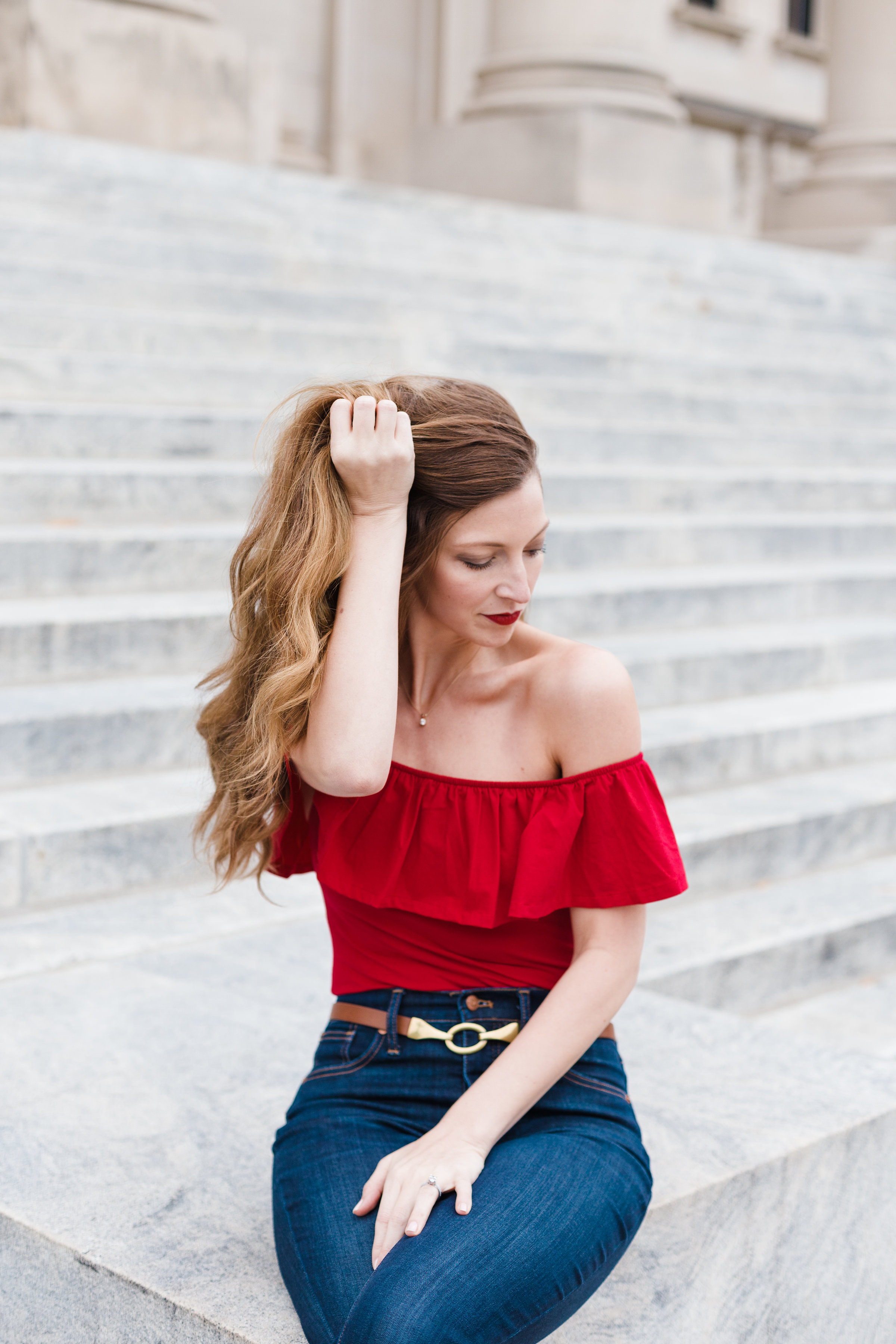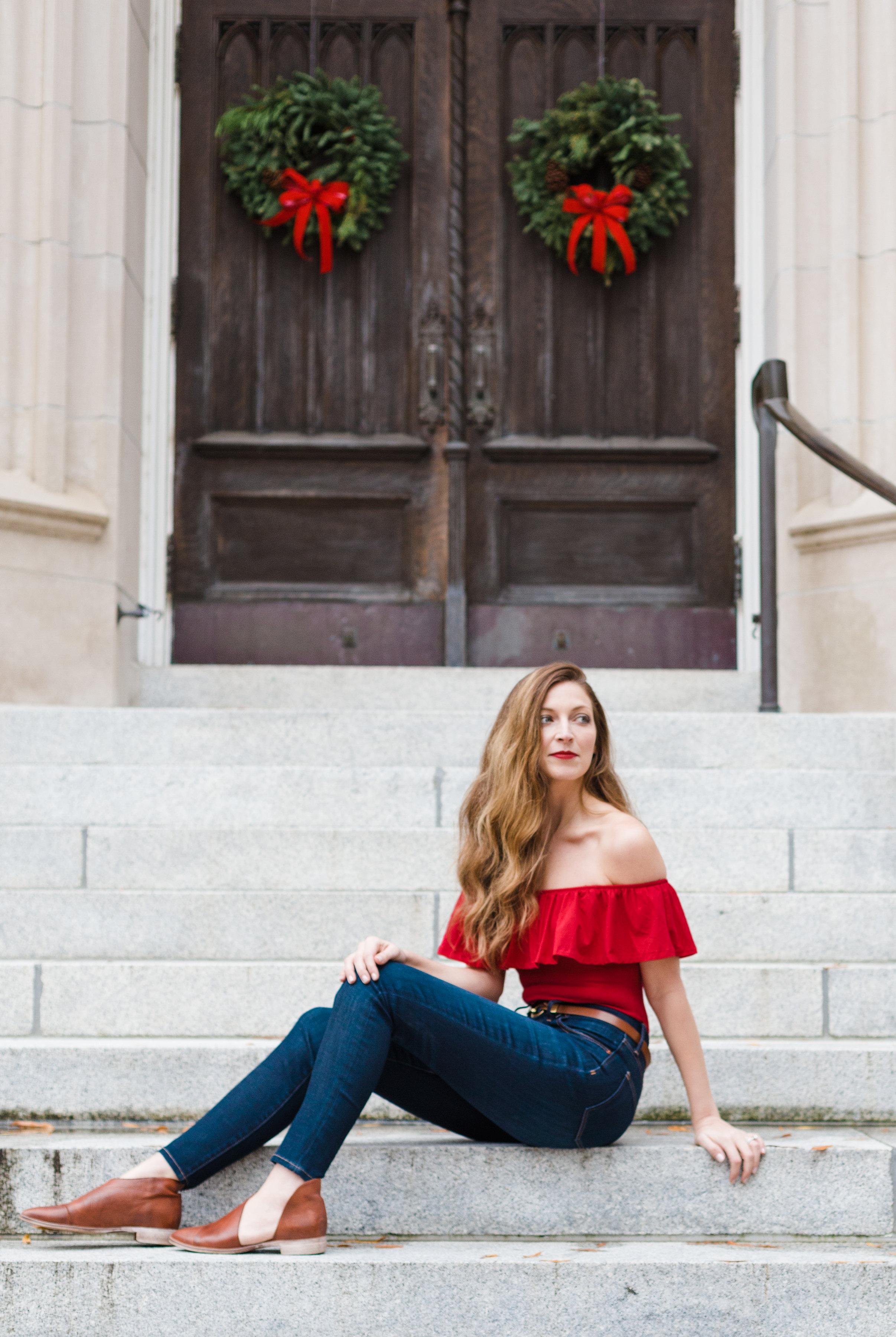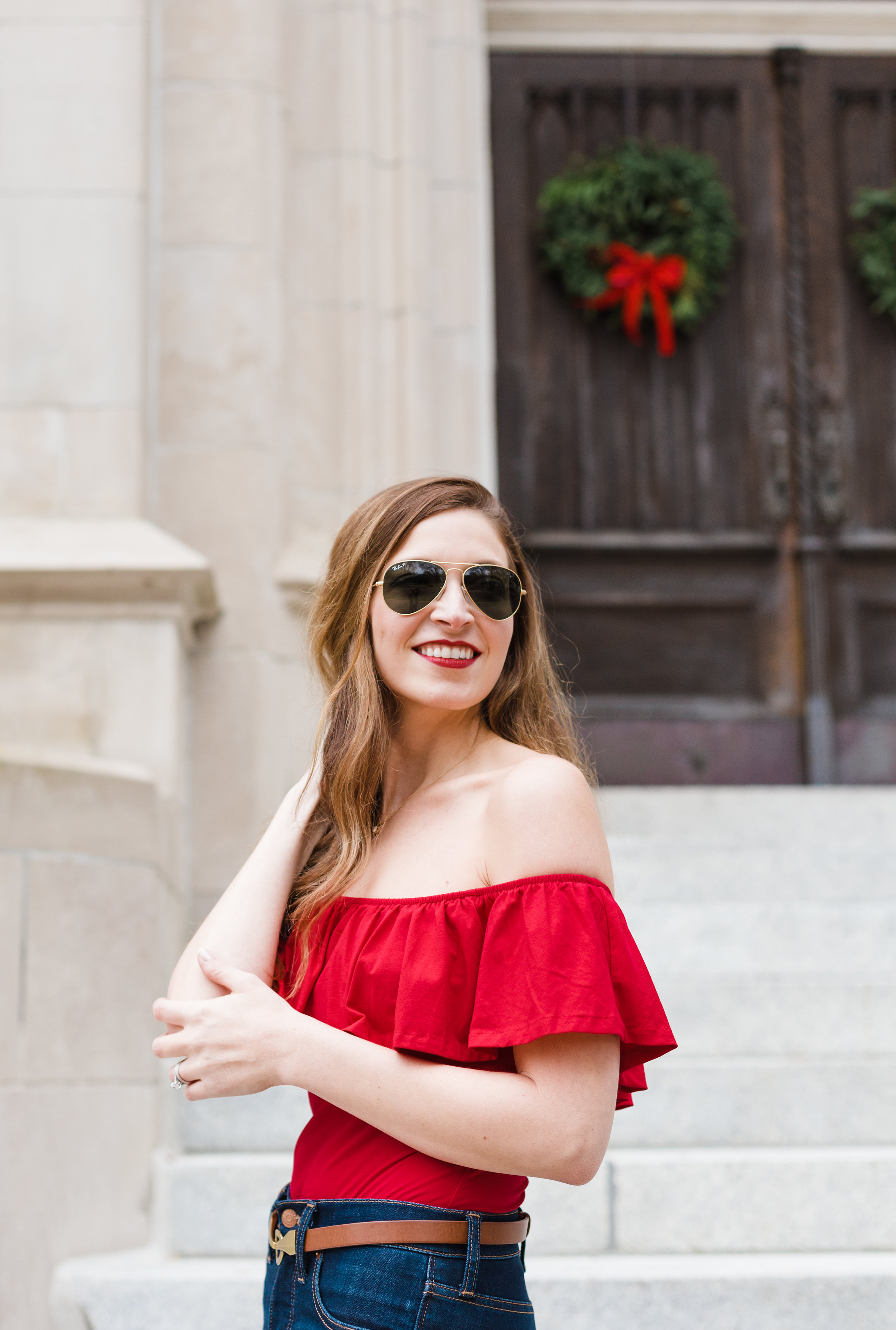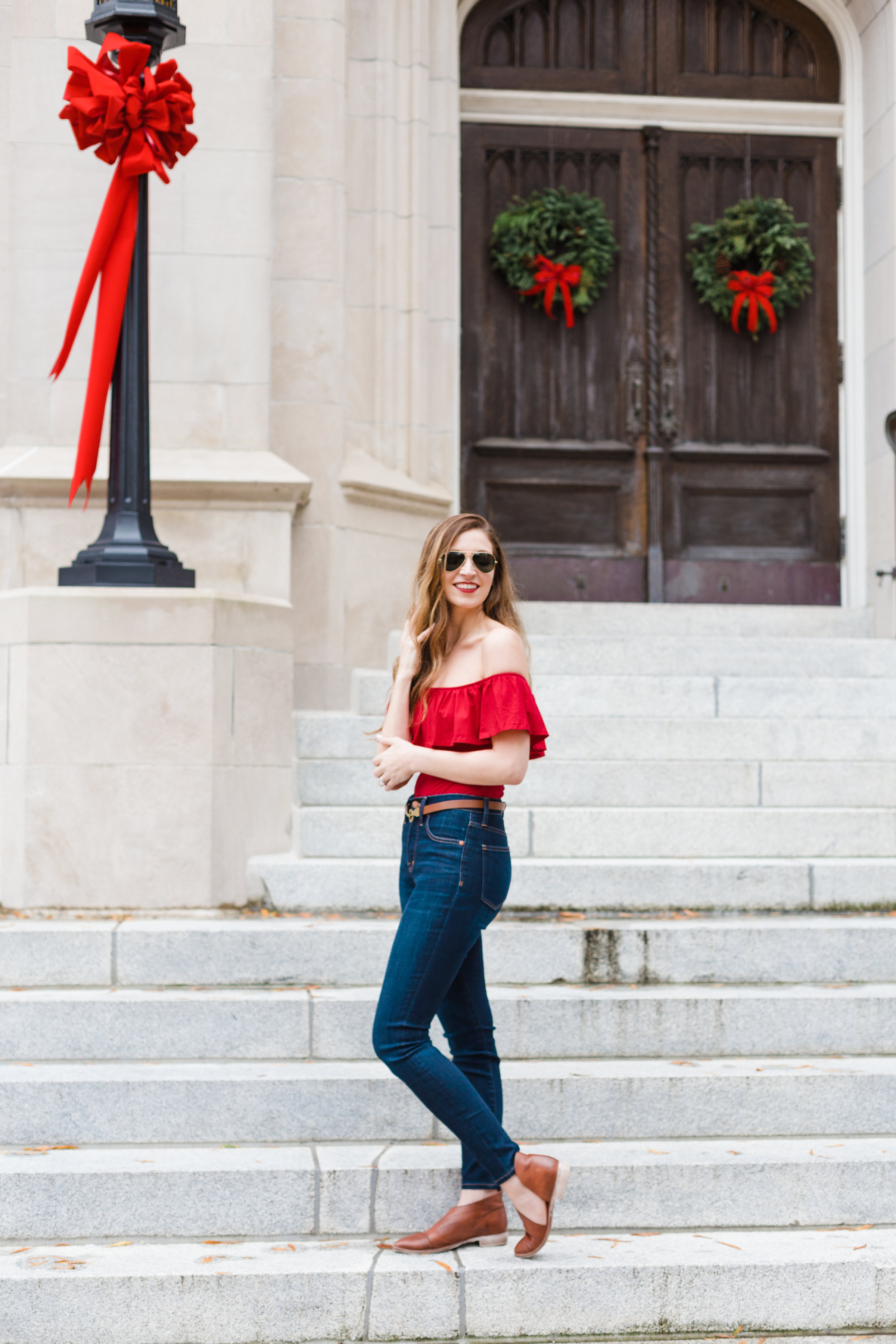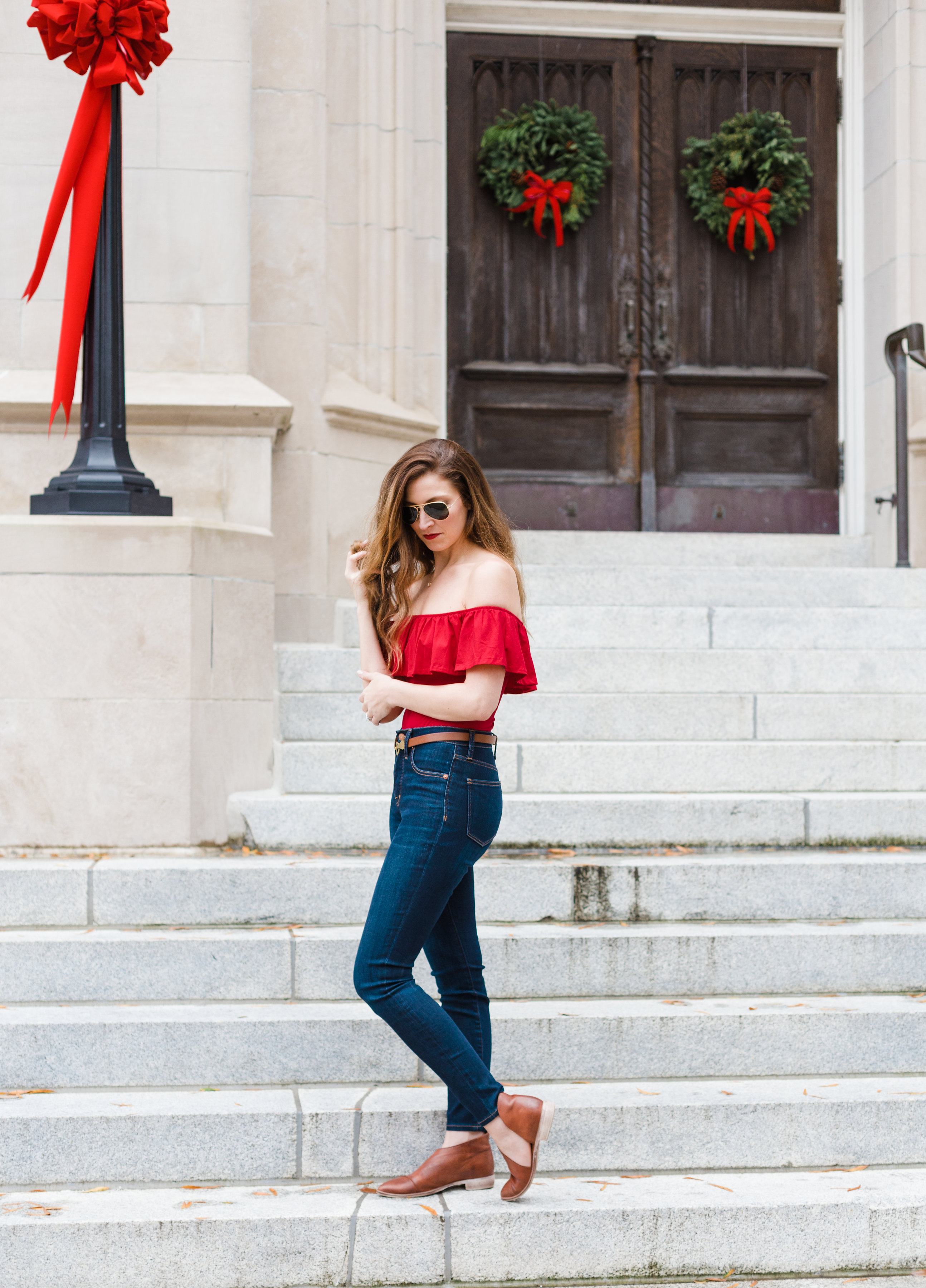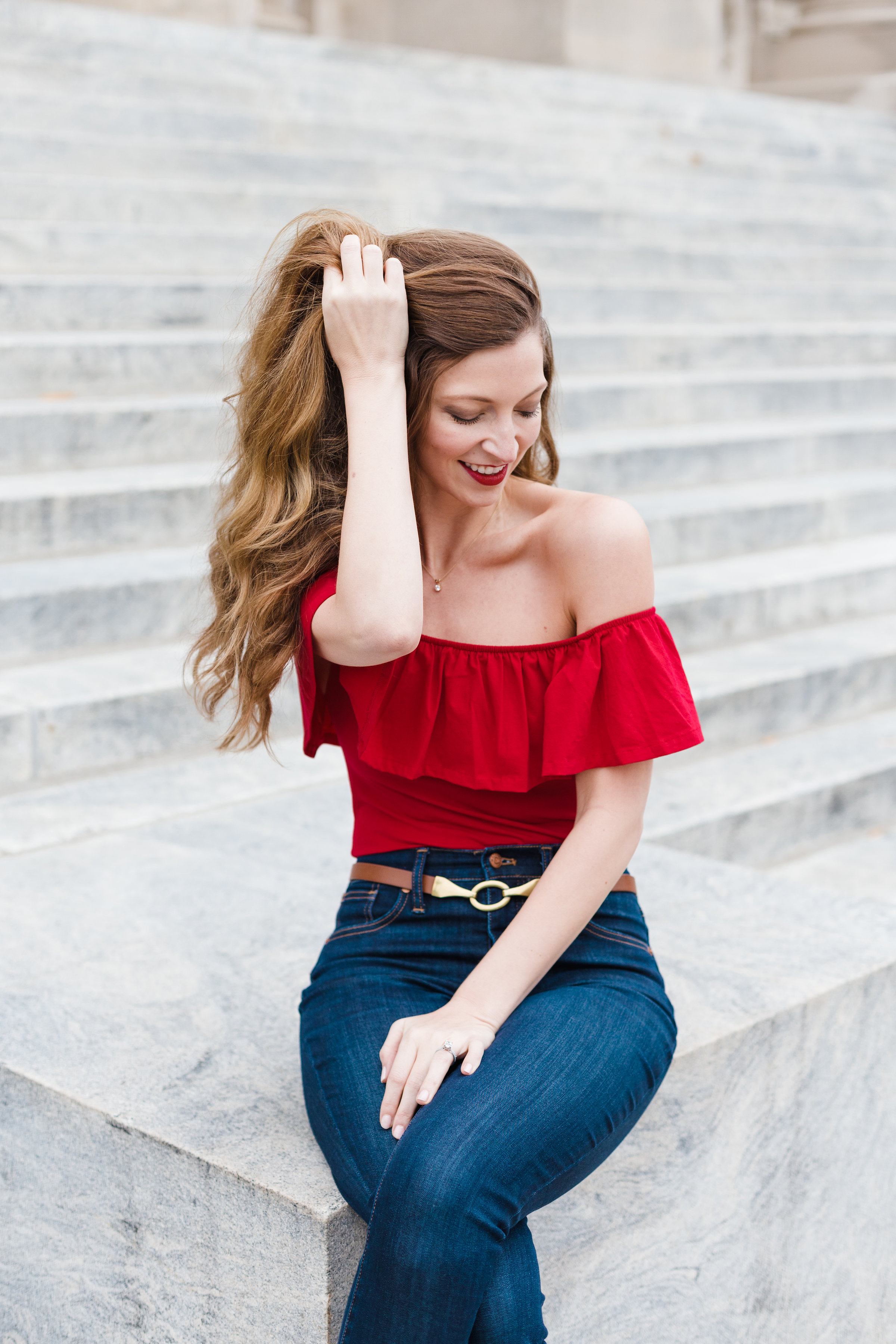 Good morning, friends! Hope you all had a great Christmas! I have exciting news to share with you all, but first I want to talk about this red bodysuit I'm wearing… Closet. Staple. You can literally wear this with everything. It's extremely flattering in all the right places while also showing minimal lines. I am 100% convinced this off-the-shoulder ruffle top will look amazing on anyone, plus the sleeves can totally be worn up or partially up for a different look. It stays in-place and doesn't ride up or down. I have seriously never loved a bodysuit more! I would give it perfect stars! It conforms to your body and it's just gorgeous. Like stunning. I fell in love with this bold red color, but it also comes in light gray, navy, and black. I'm wearing a medium here (normally a small but they were sold out in red). The black and red colors are on sale. Don't walk, RUN. Also, these are my first pair of Madewell jeans and I am so sad that I haven't purchased any before now. They are AH-mazing! Like, butter amazing. I sized down; wearing a 26 here.
Now… NEWS. I am literally so excited to share with you that I've joined the LIKEToKNOW.it world. I honestly love being able to share with you all of my fashion/style/home/travel finds. It's such a creative and fun outlet for me, and I thank you all for caring enough to follow along this blog journey of mine. It means so much.
If you're unfamiliar with LIKEtoKNOW.it, here's how it works:
Download the LIKEtoKNOW.it app
Screenshot or "like" your favorite influencer images on social media and the mobile web (Instagram, Pinterest, Snapchat, etc)
Shop the products featured in the looks you like:

DISCOVER: allows you to browse thousands of ready-to-shop pictures directly from the app
MY LIKES: all of your "likes" and screenshots are in one-place here, ready to shop
If you're interested or have any questions about how it works, I'd love to explain more. Just reach out to me! Again, thank you all from the bottom of my heart!
I'd love for you to follow along here: www.liketoknow.it/lifewithmeag
Hannah Groat: You are simply amazing and so talented. Thank you for working your magic into these pictures.
Talk soon, friends!