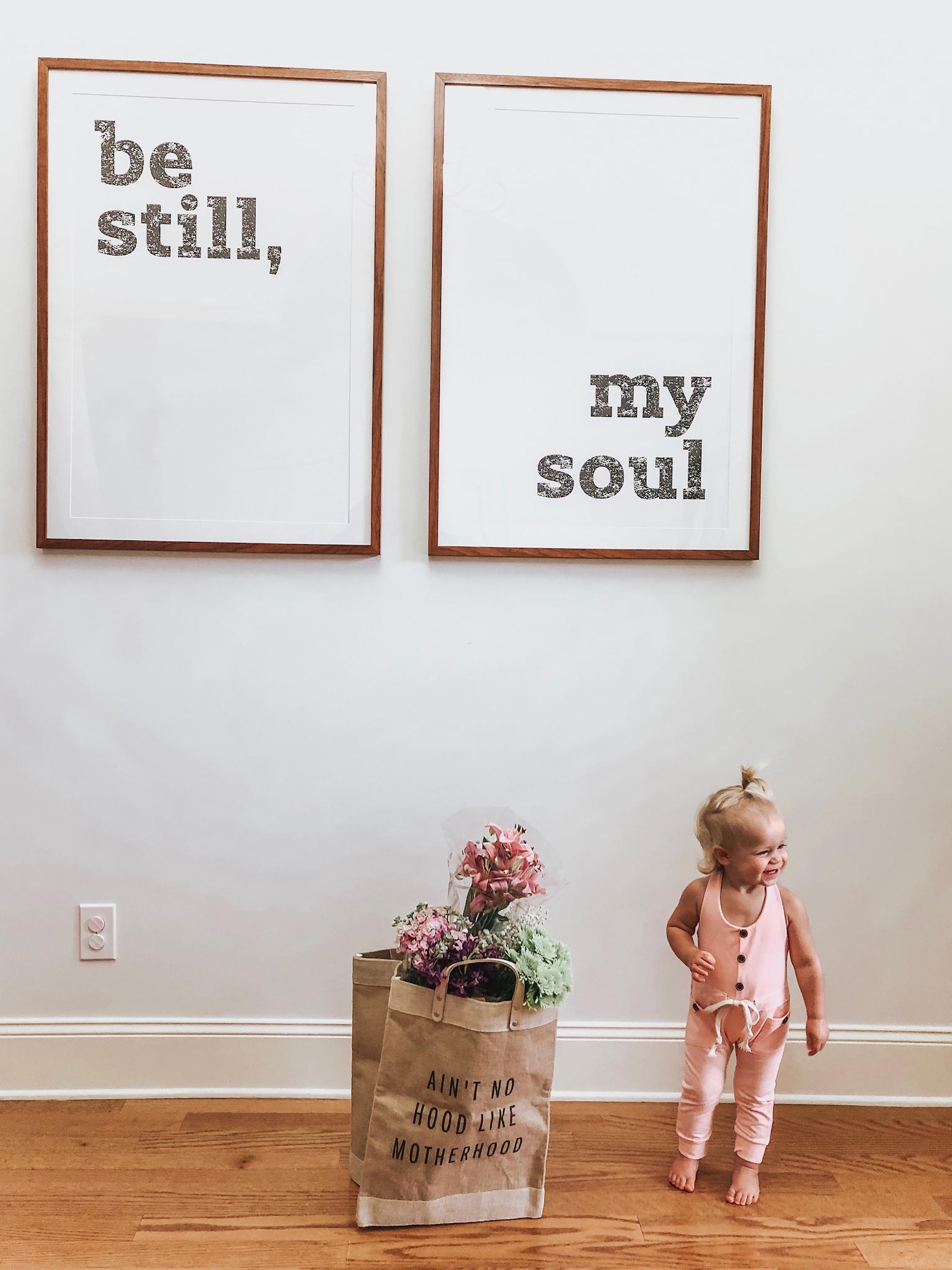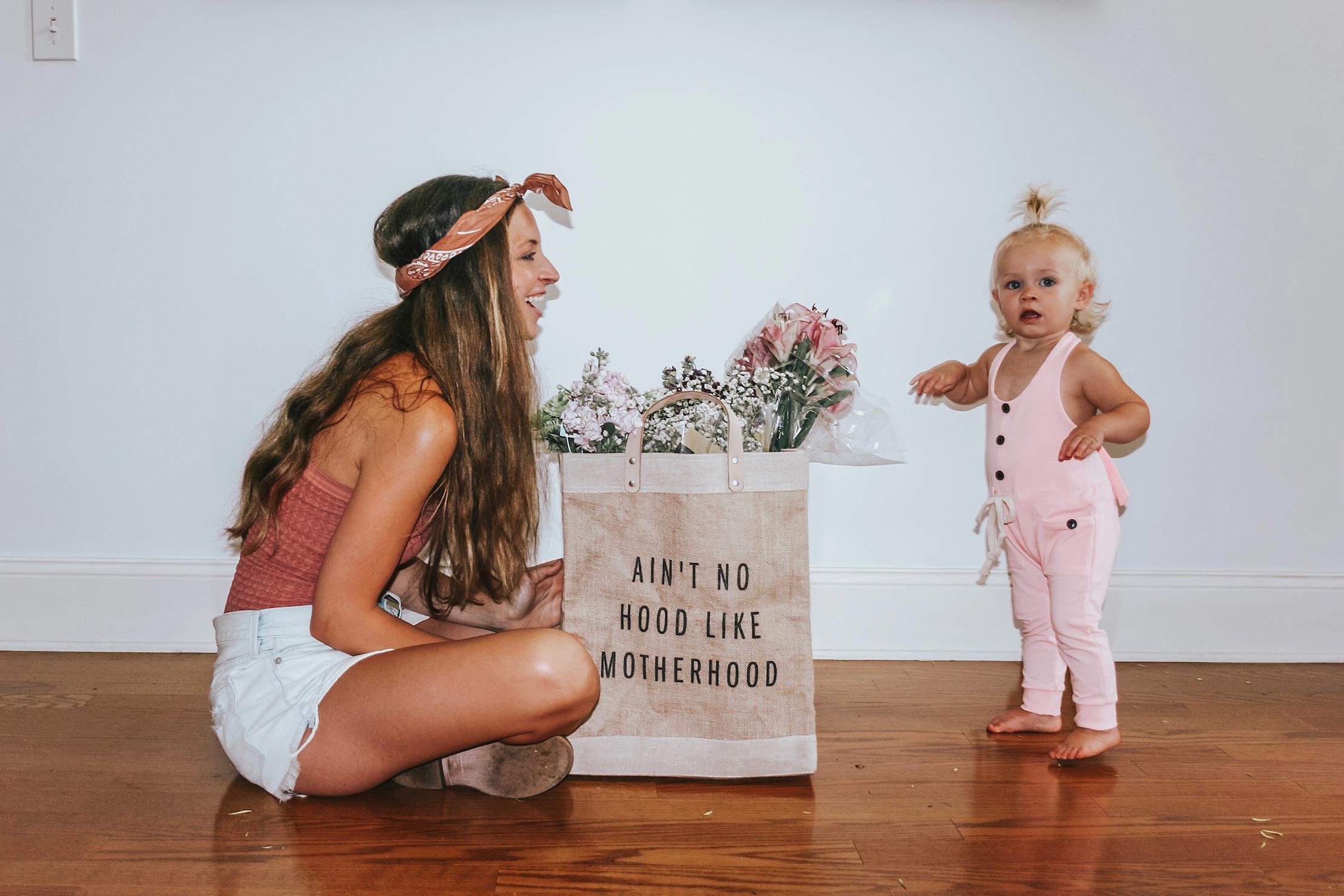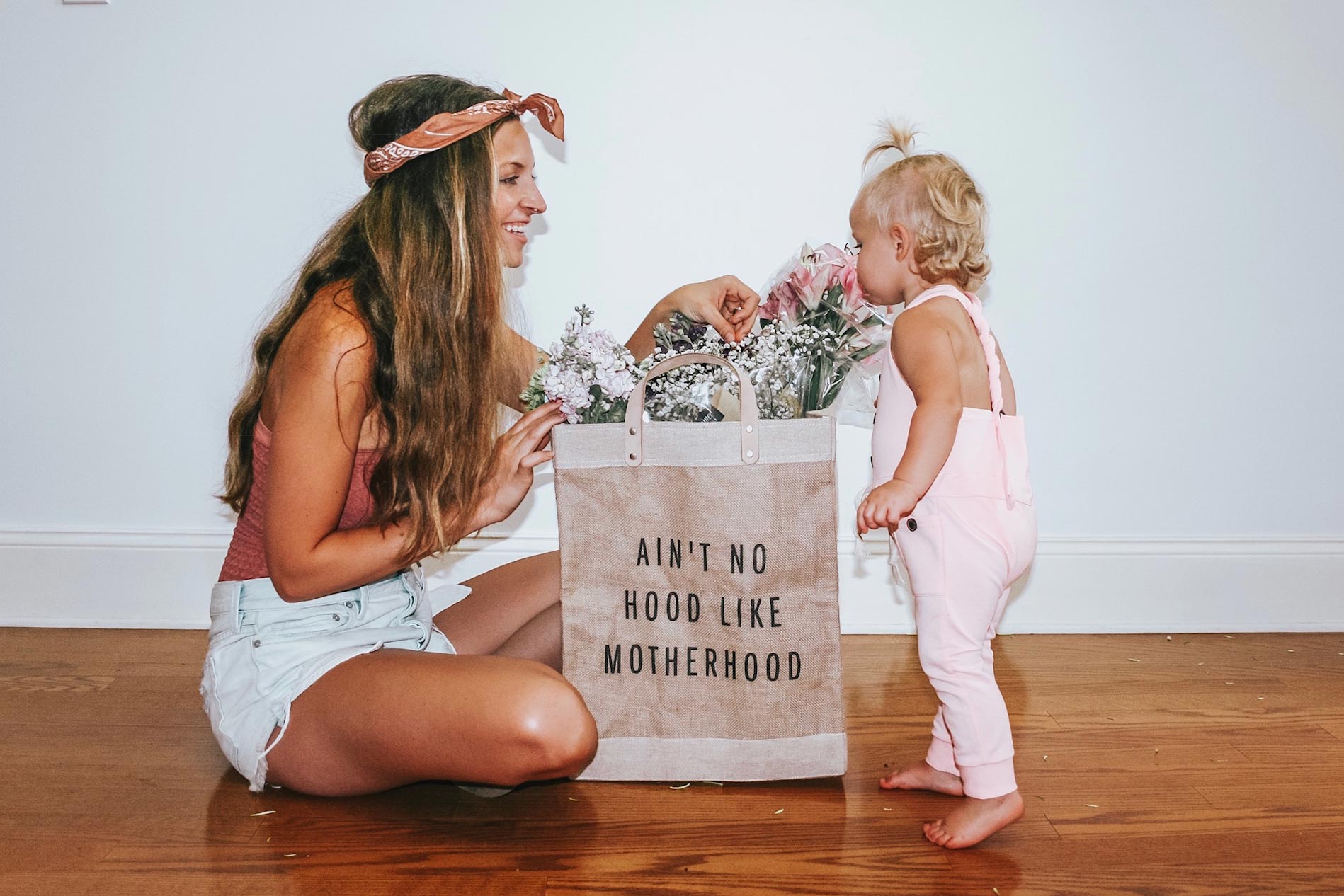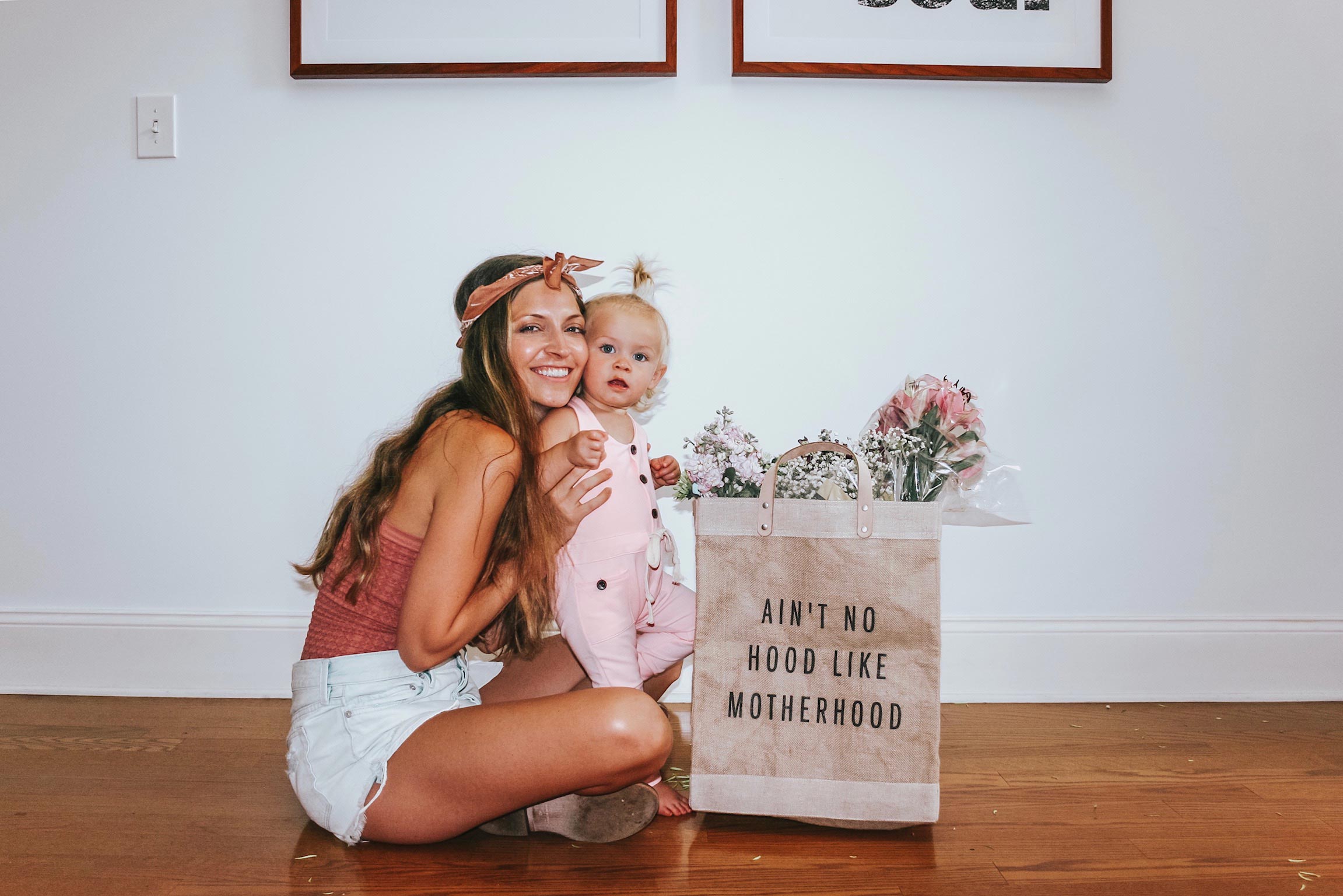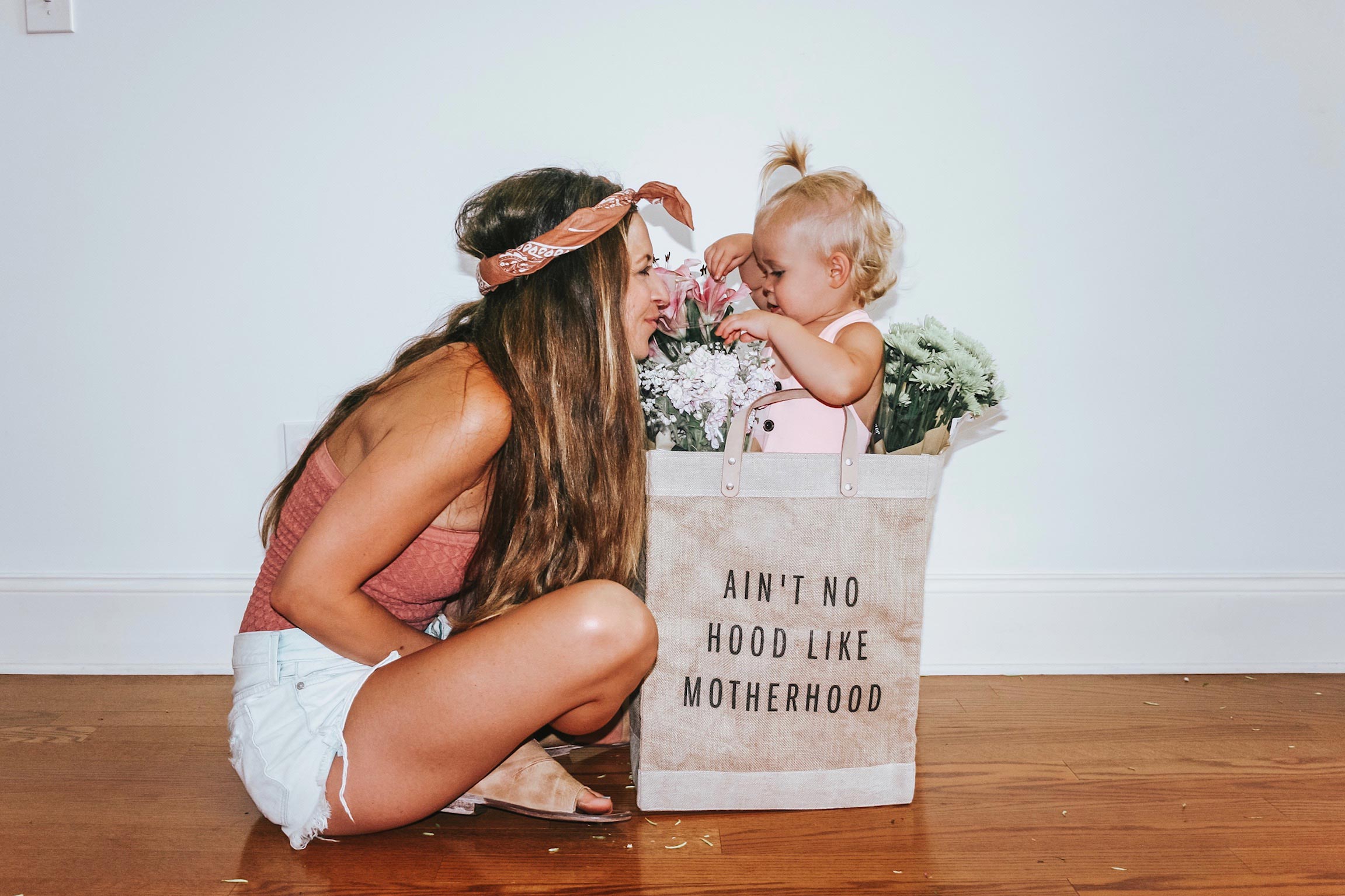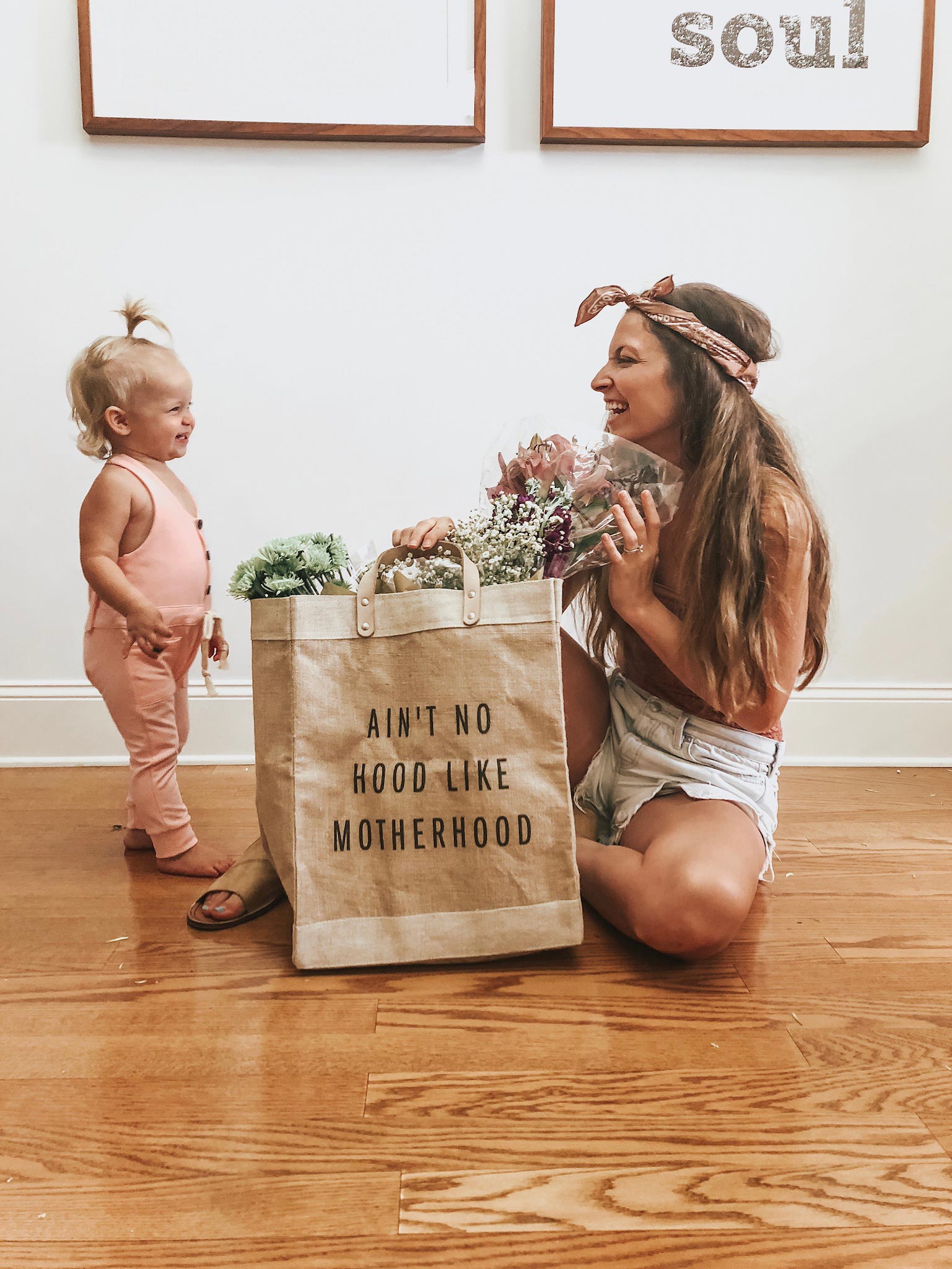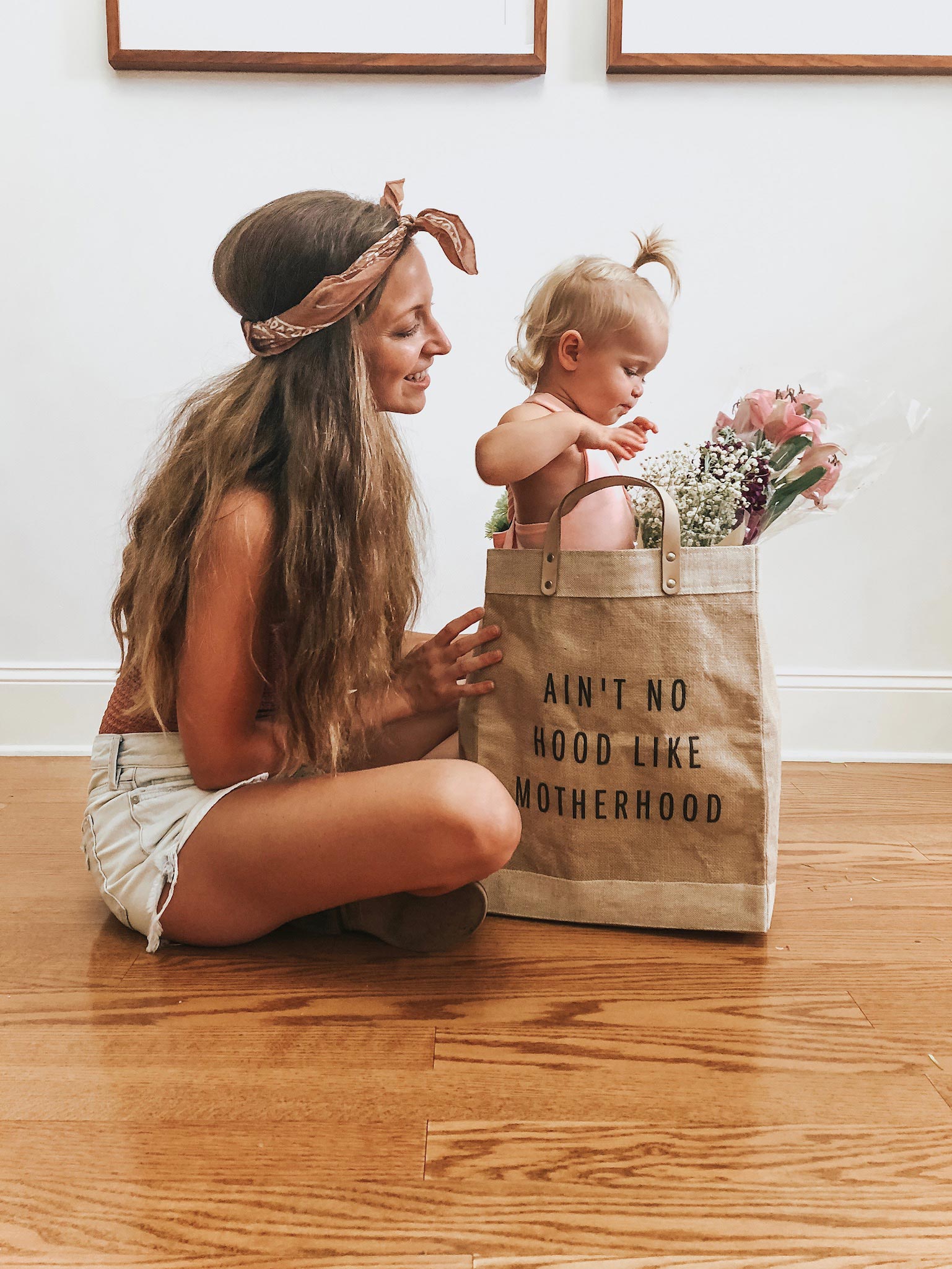 All in favor of a day between Saturday and Sunday, raise your hand! (insert all emoji hands) Hope that you're having the best Sunday! We've been cooped up inside all weekend as Vivi is still sick, BUT there is light at the end of the tunnel! We're hoping in the next few days she will be able to go back to daycare and we can rejoin the world haha!
One of the coolest parts about blogging (that I honestly didn't even realize) is the opportunity it provides to get pictures with my daughter as she grows up. Content creation is one of my favorite things, and I love that she gets to join me in this journey and develop her own artistic ways.
Now now now, I'm sure you're all here for this incredible market tote. When Apolis reached out to me and wanted to send me a bag, I was immediately drawn to their company and how they operate. The bag itself is freaking amazing. It holds up to 135 pounds and the inside is waterproof (perfect for cleaning!). It's made to last YEARSSS and they're completely customizable. The coolest part… the mother who handcrafted this bag receives Fair Trade wages, annual profit dividends, and a retirement fund. Apolis means "global citizen" and their story is incredible and inspiring… you can shop their bags here and learn more about their reach here!
Use code lifewithmeag in the next 24 hours to receive free USA ground shipping.  Hope you have the best week, friends!!

Vivi's romper is old (I actually purchased it when I was pregnant with her and she's just now big enough to wear it), but it's from Lenny Lemons.
Framed prints: Sugarhouse Supply Company