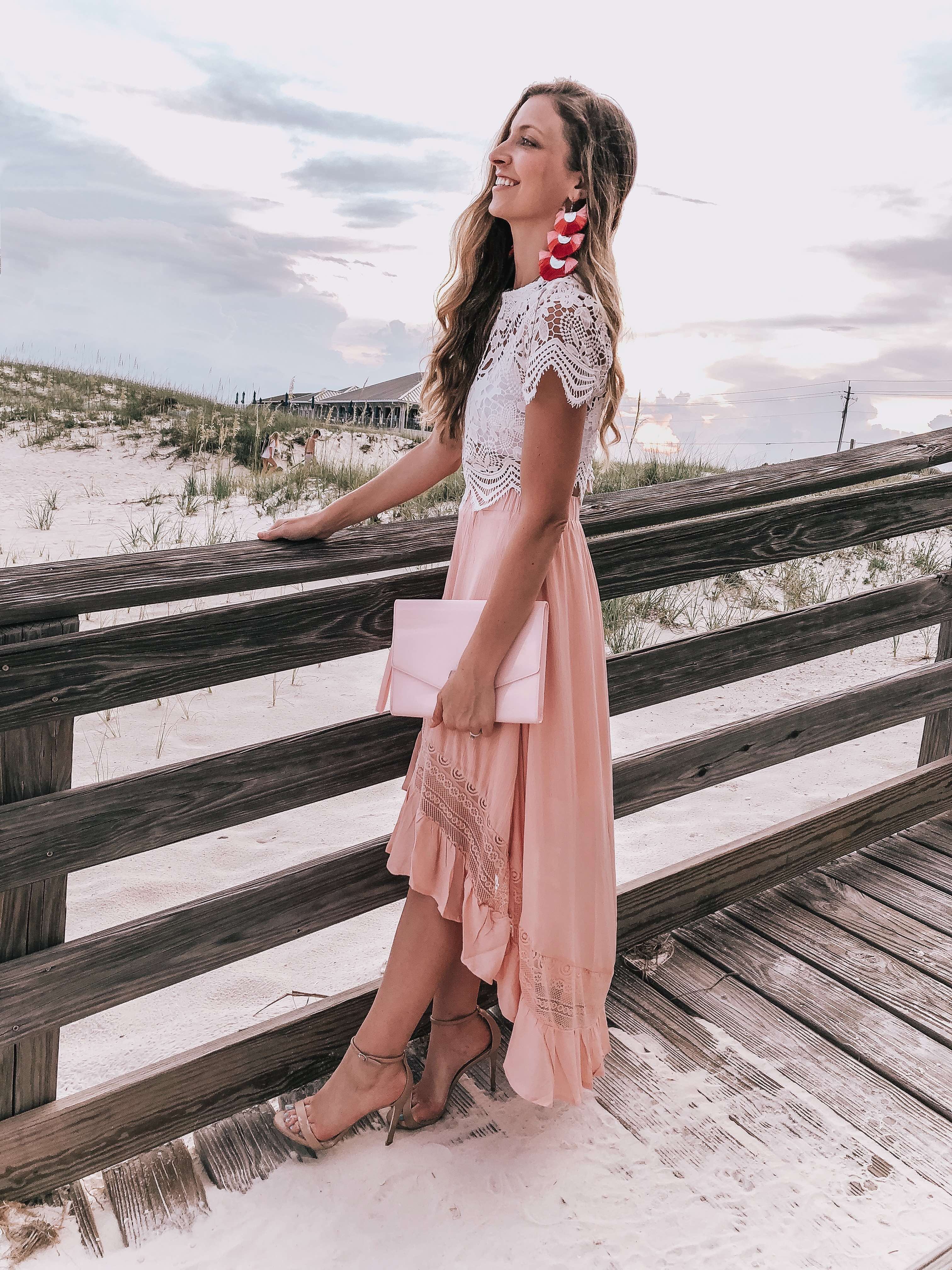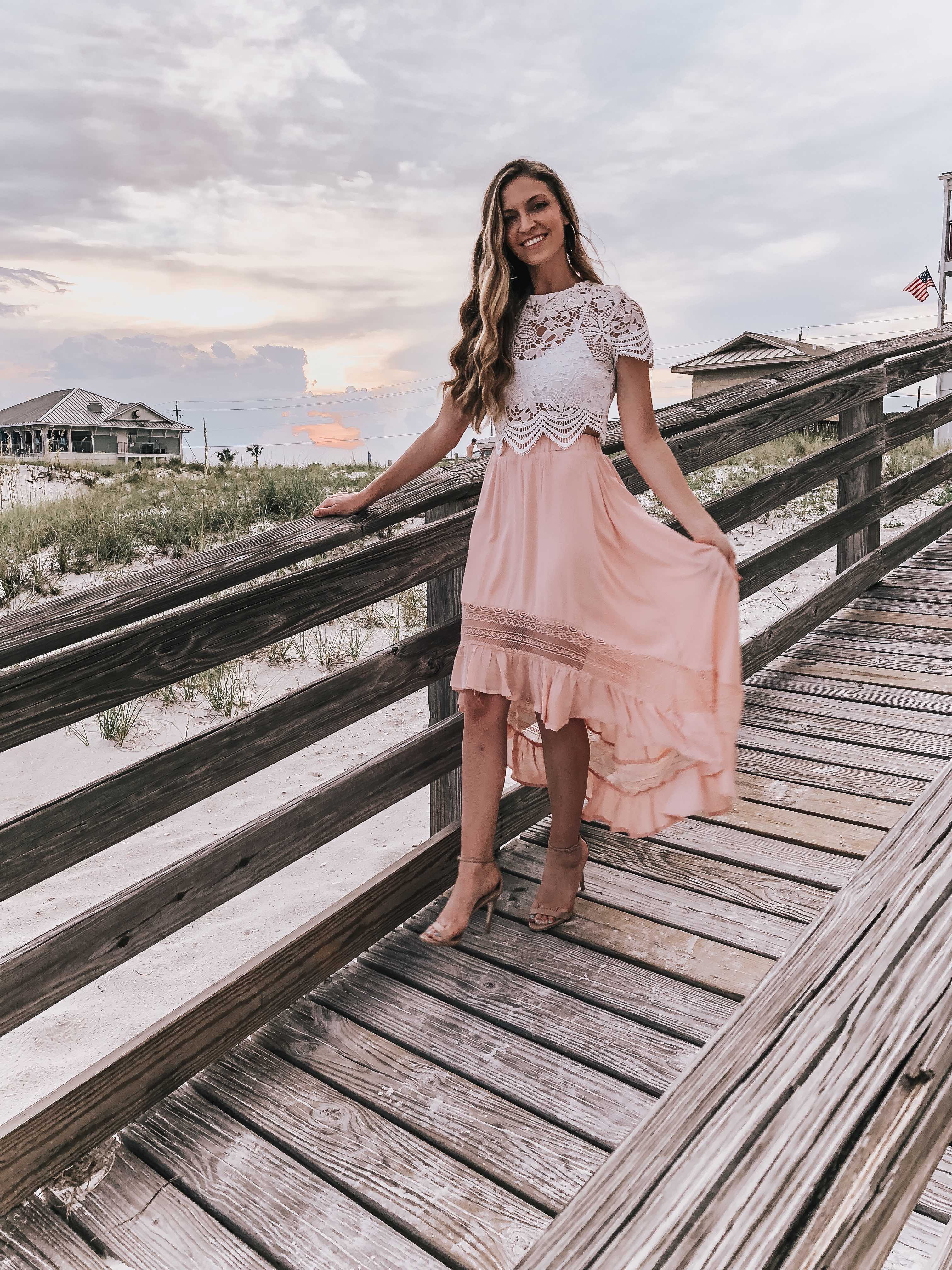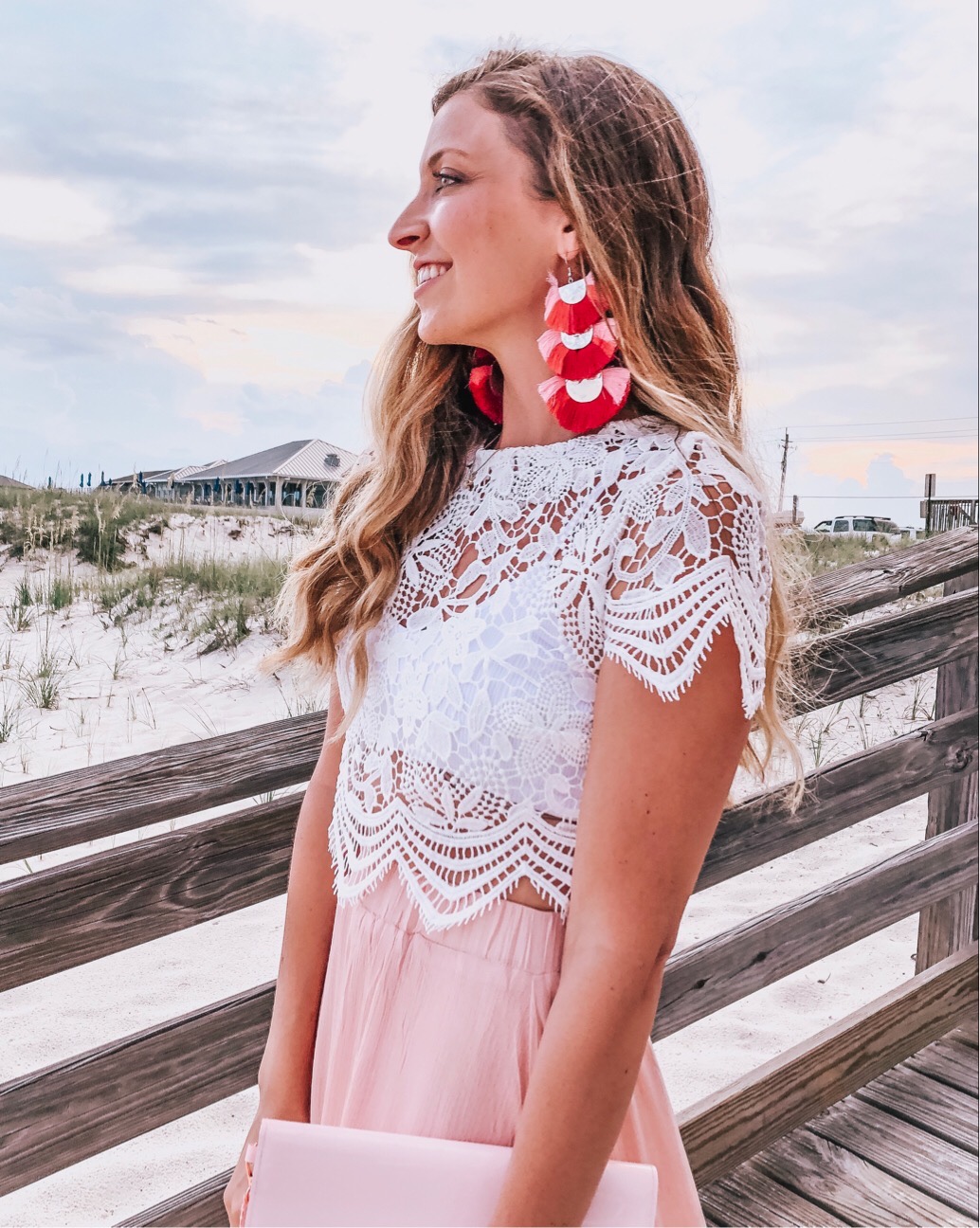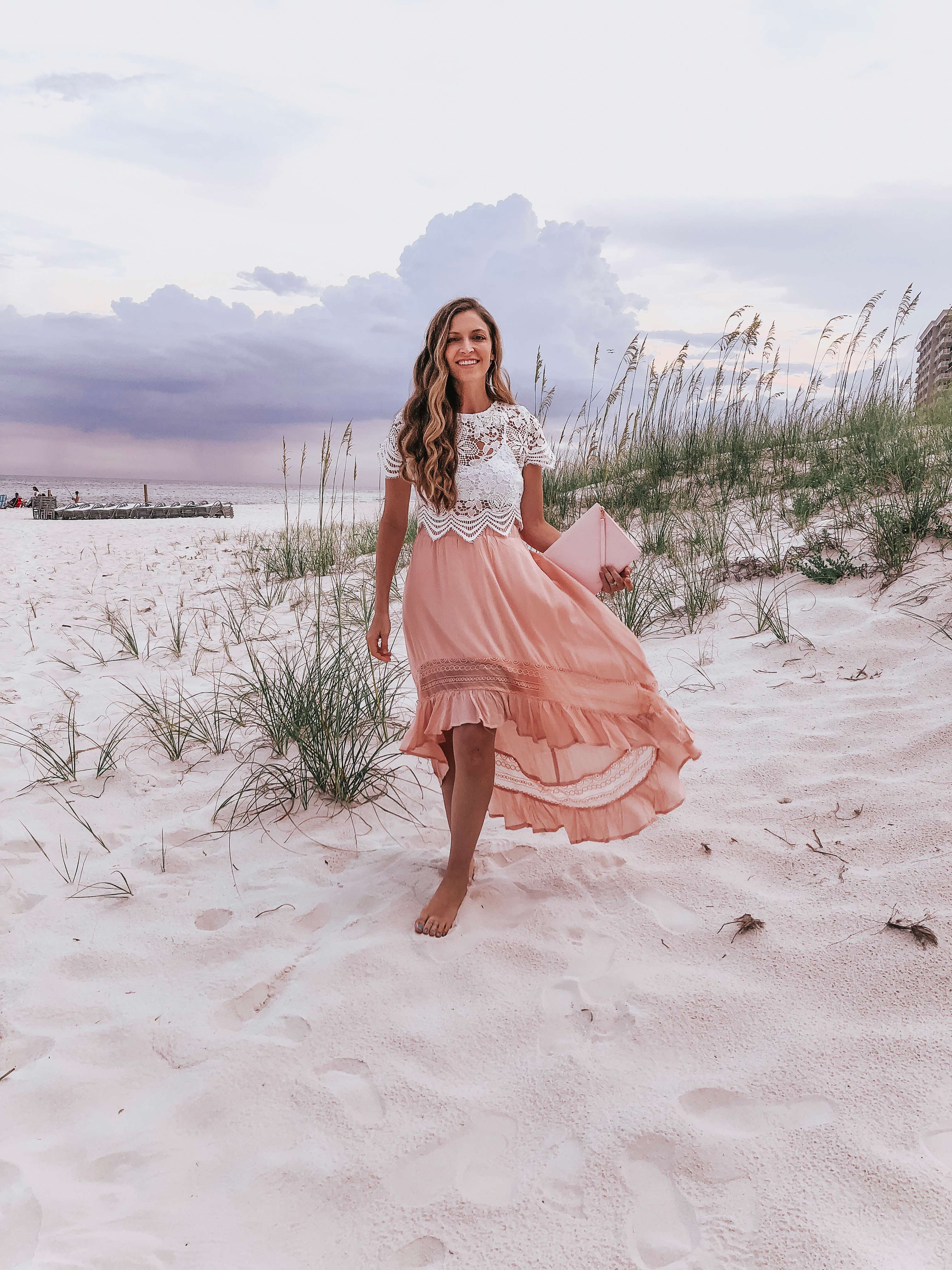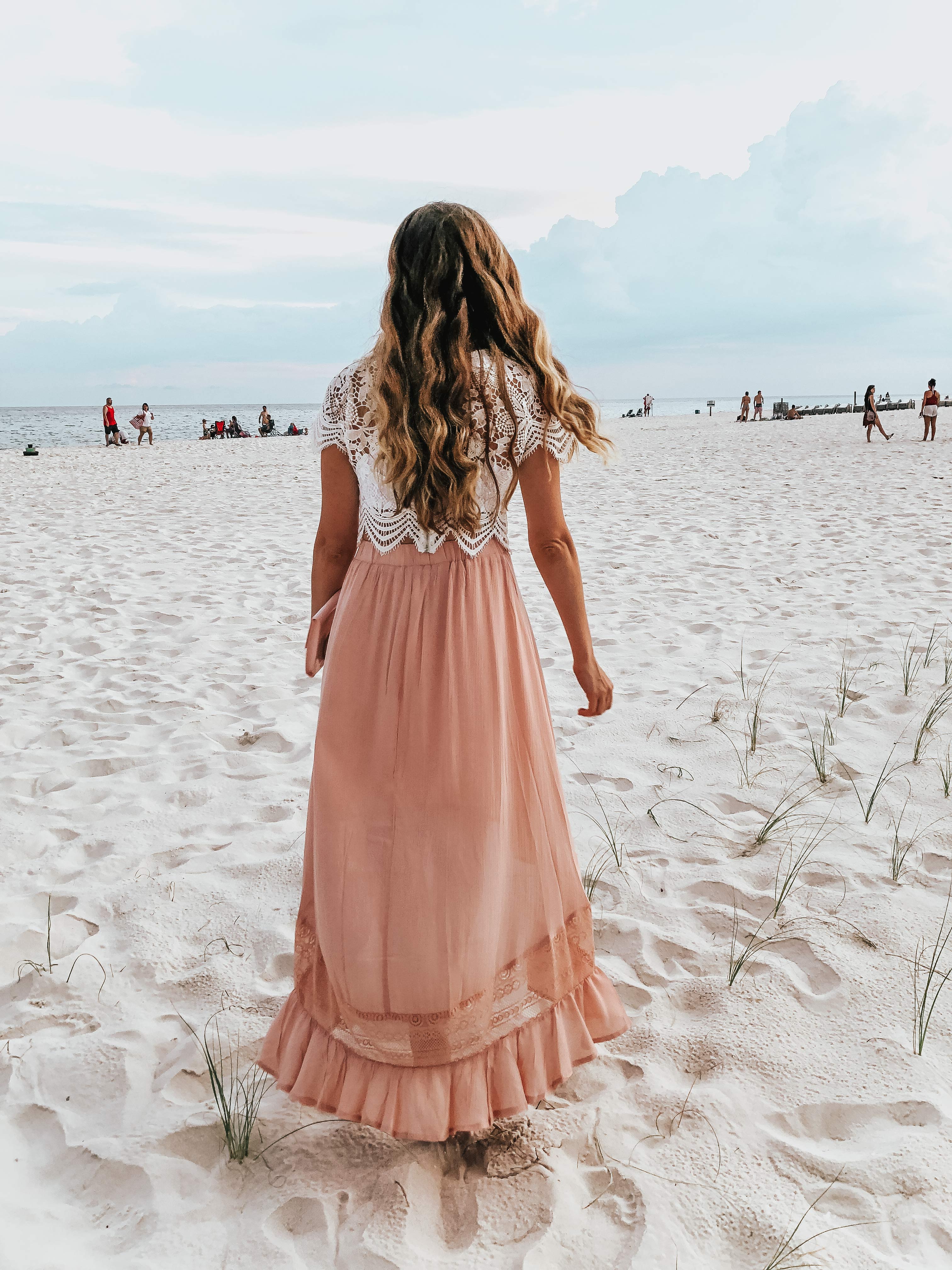 On Wednesdays y'all…
This outfit goes straight to the top of my list of favorites I've ever worn… it's just so dreamy. Wore this on our beach vacation a few weeks ago and can't wait to wear it again. The skirt and top are separates so it's perfect for piecing together different outfits and different looks.  I'm wearing my normal size 4 in the skirt. Obsessed with the ruffle and lace detail and high/low flow! The lace top is seriously so gorgeous and detailed. I'm wearing a size 6 it fits perfect; I would maybe size up one on this because I typically wear a 4 or 6 in this brand. And don't even get me started on these earrings… they're straight up the equivalent of the red dress emoji! Linking everything below….
Alsoooooo rounded up 14 other pink items; most $50 and under.  This is just a picture of them; make sure to scroll to the bottom for all of the links to everything!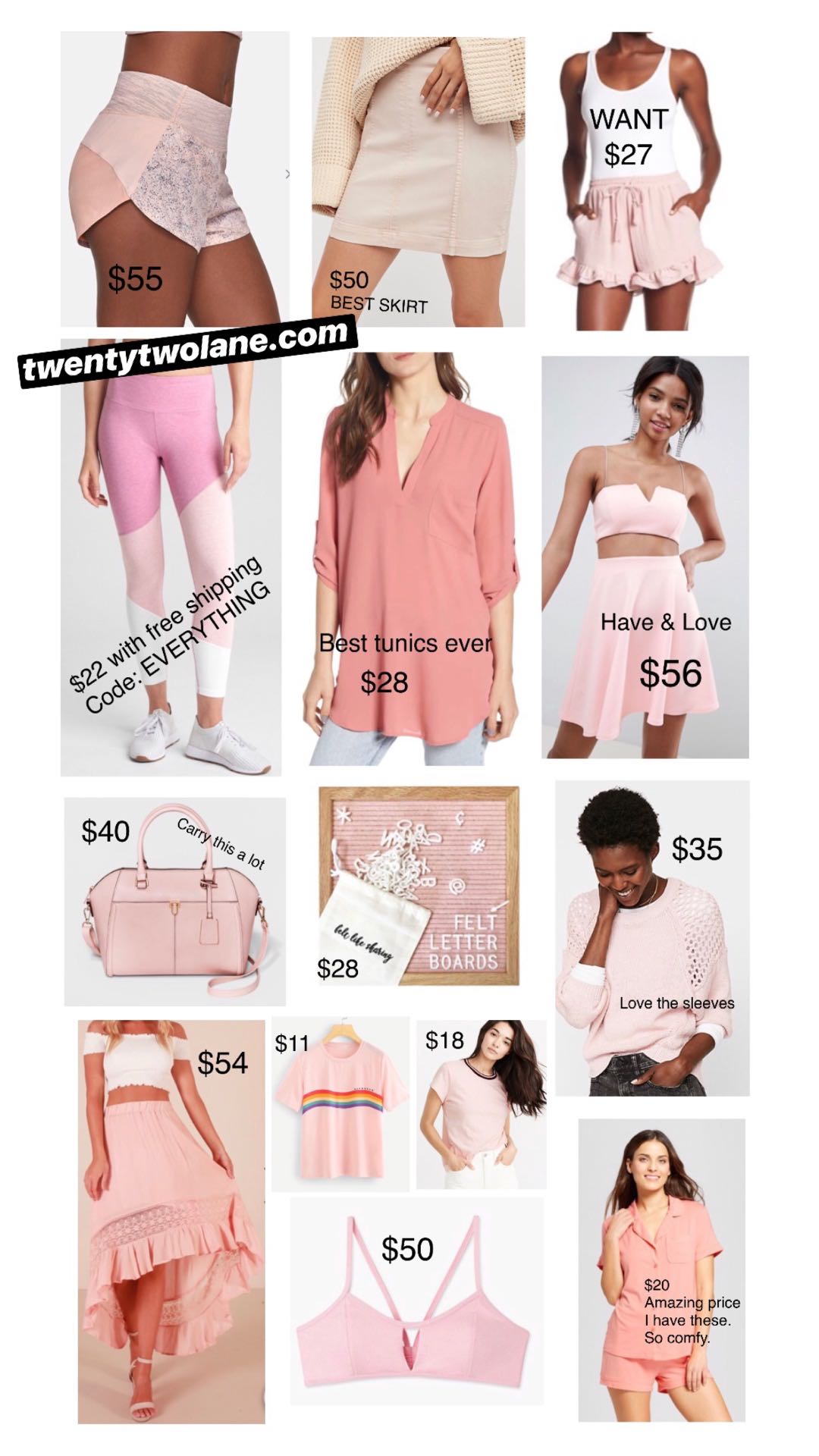 Happy happy humpday, frands!