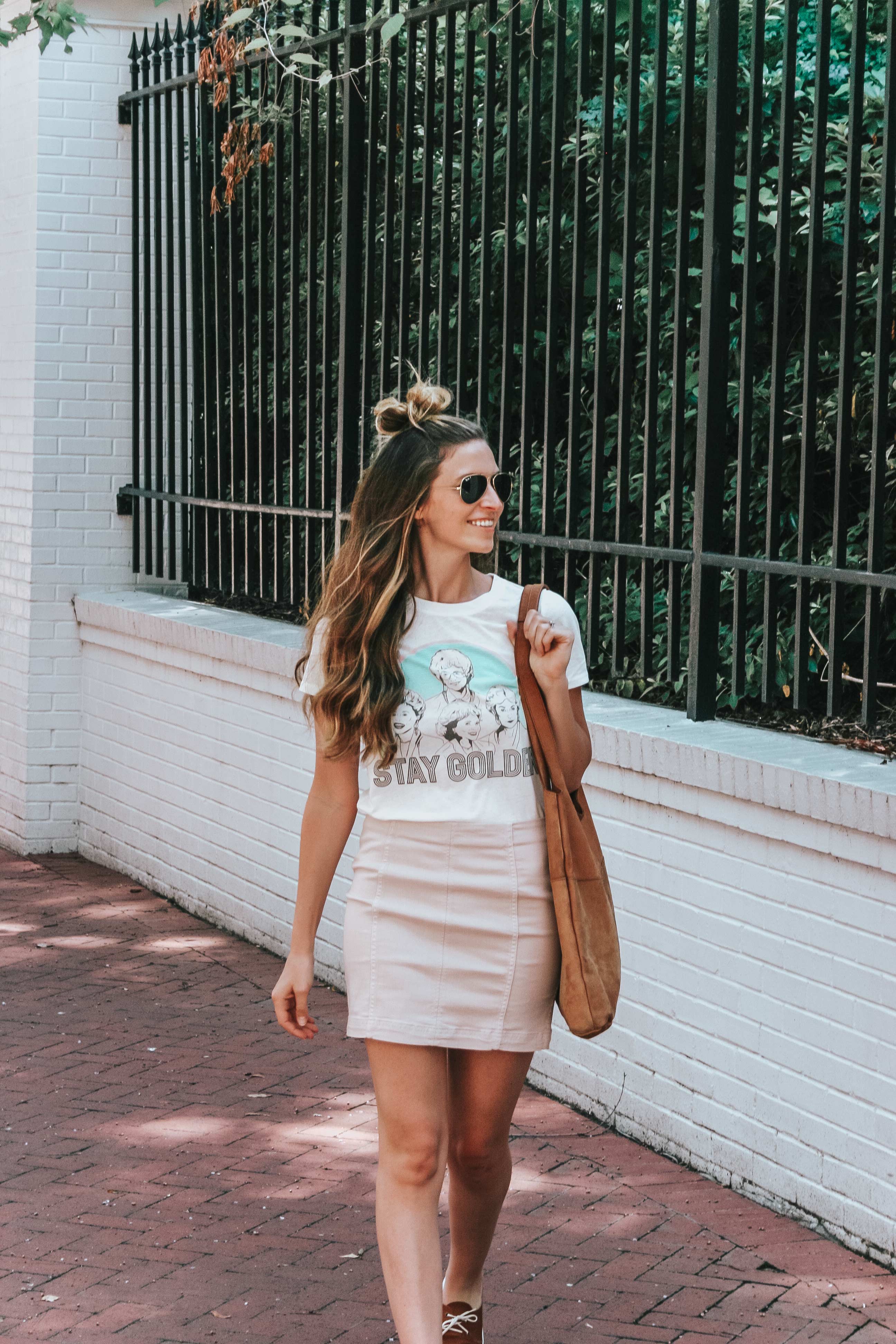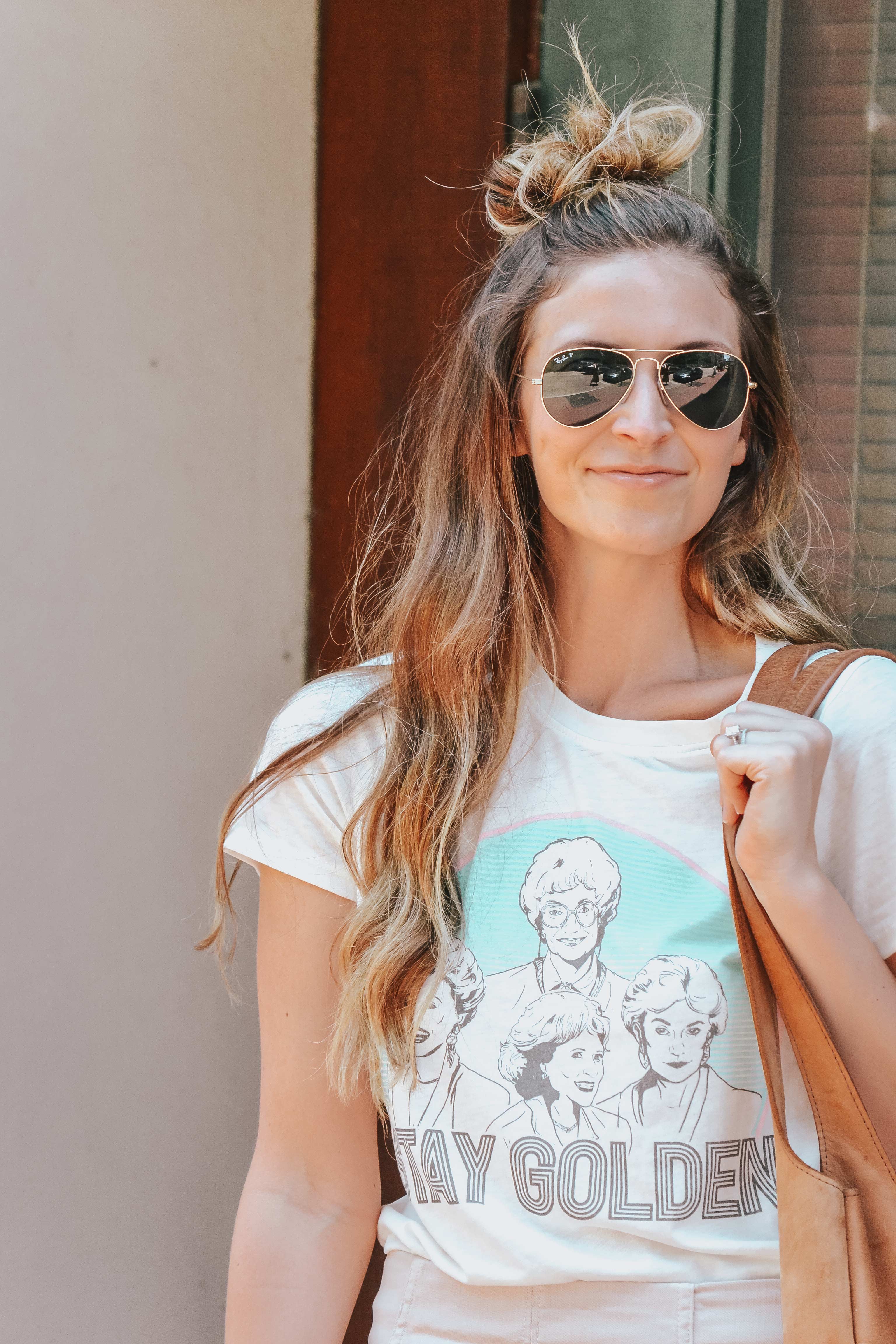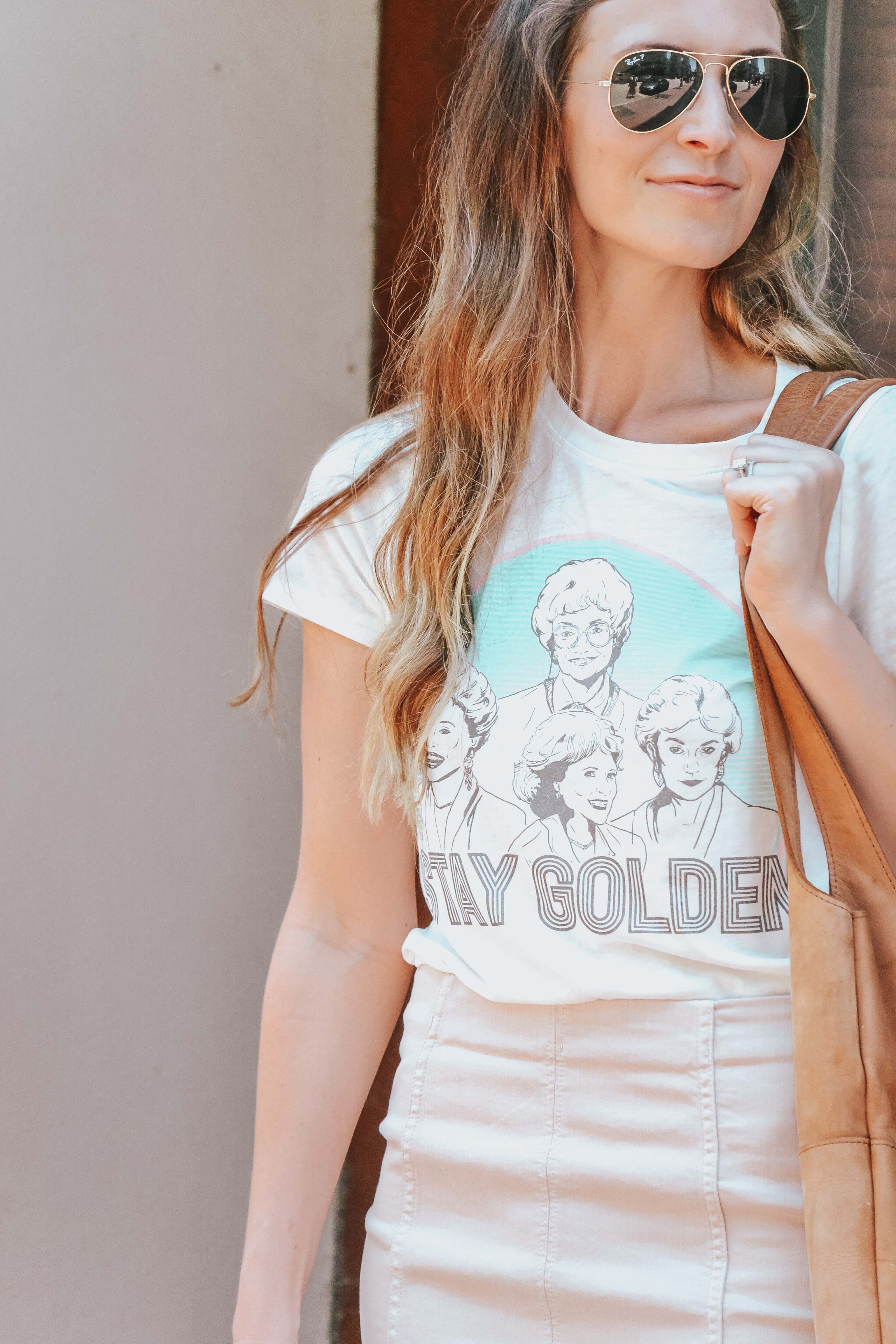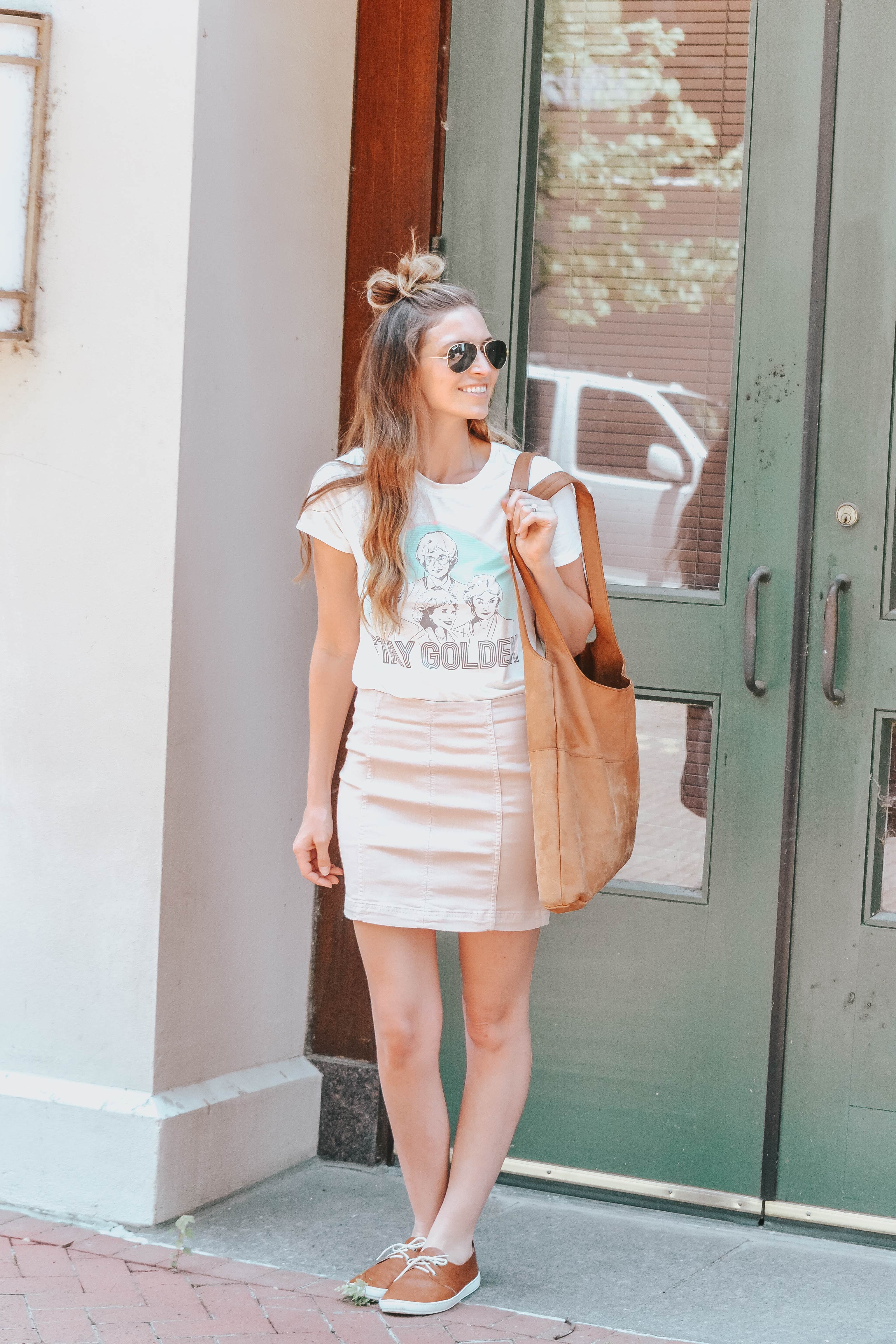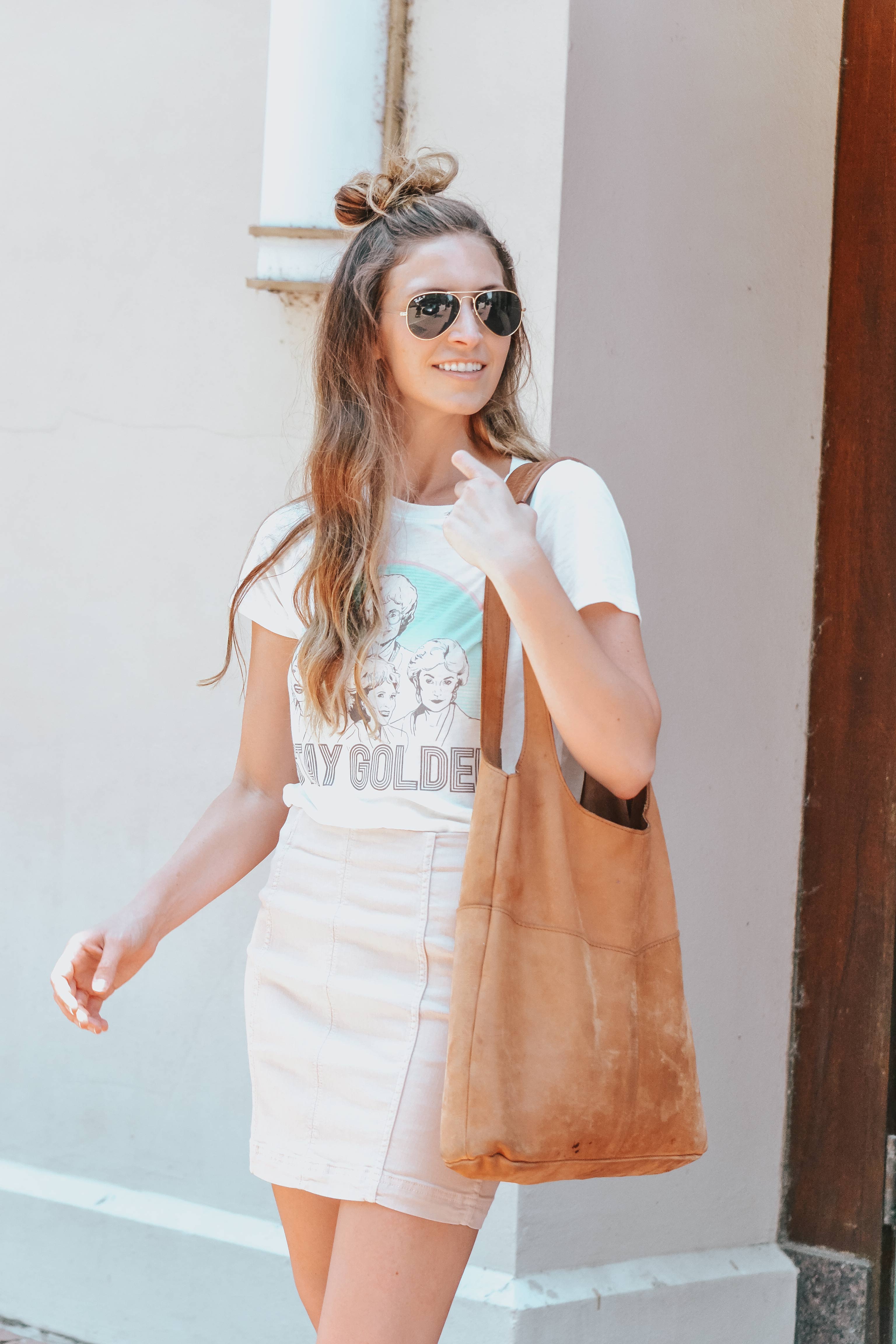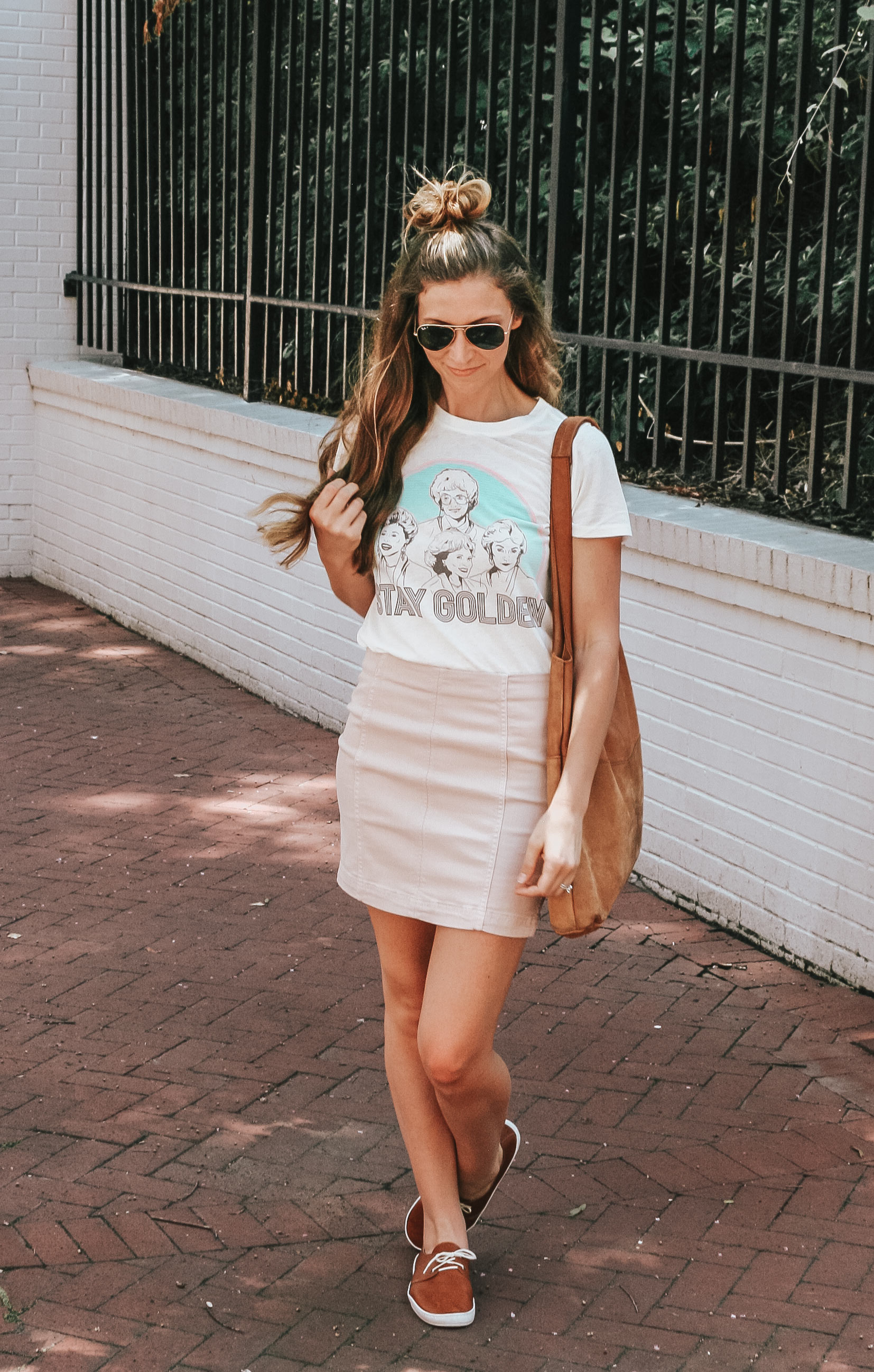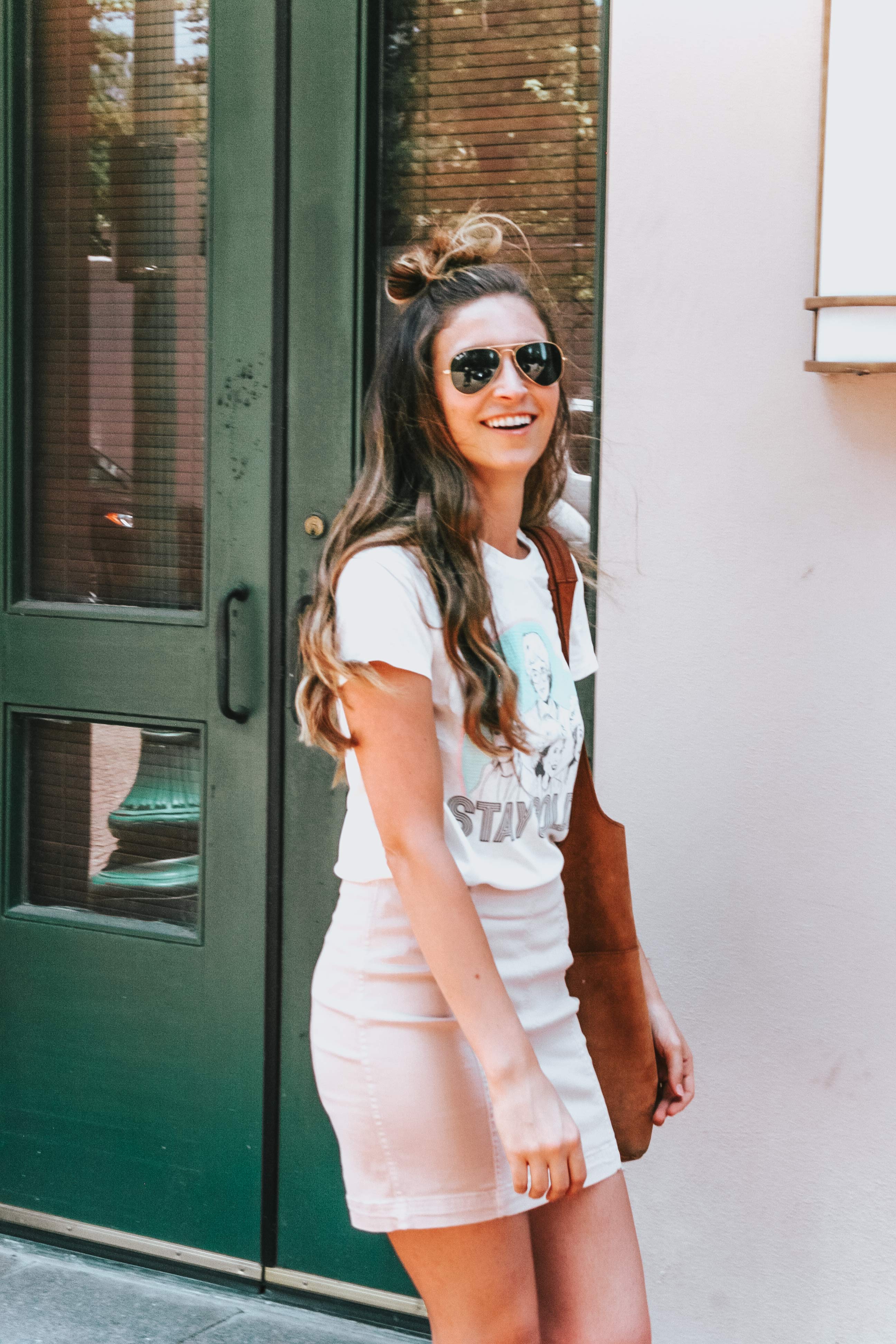 Happy Thursday, friends!
So excited to finally get this blog post up! We spent all last weekend/week on vacation with family at the beach so I'm playing a little bit of catch-up! I'll try to get a post up soon with all of my tips/tricks for taking a toddler with you to the beach/pool (because whew!). Hope that you had an awesome 4th, too!
Now… how fun is this outfit?! I'm a little in love with graphic tees right now. I feel like they are such a great conversation piece and I get compliments on them every time I wear one. I knew from the moment that I saw this Golden Girls tee that it would be mine! (I will call you squishy and you shall be my mine!) I mean who doesn't love the Golden Girls?! And y'all, it's on sale for $8 and SO SOFT. I sized up to a M and it's perfect (you could def size up 1-2 sizes and be fine!) My skirt is Free People and it's amazing too! I really am not a huge mini skirt lover, but THIS one completely changed my mind. It has a great stretch and isn't stiff at all. It comes in a TON of other colors and is such a great price point. My sneakers are from Zuzii and you can find them here. They are made so well and are so comfy! Purse is older but there is a similar Madewell tote available. I'll link everything below.
Speaking of linking… FULL DISCLOSURE: As a blogger, I get a small percentage of anything you buy IF you purchase from one of my links. So say you love this skirt + click on my link below + purchase it… I would receive a small commission from that sale. (If you click on the link from your phone but buy from your computer without clicking on my link, then I don't get that commission or see that sale.) While it's not a lot of money, it gives me so much encouragement and let's me know what you guys like/want to see more of!  I put a lot of time and love into this blog, and I just want to thank you for all of your kind words and support! Means the absolute world!