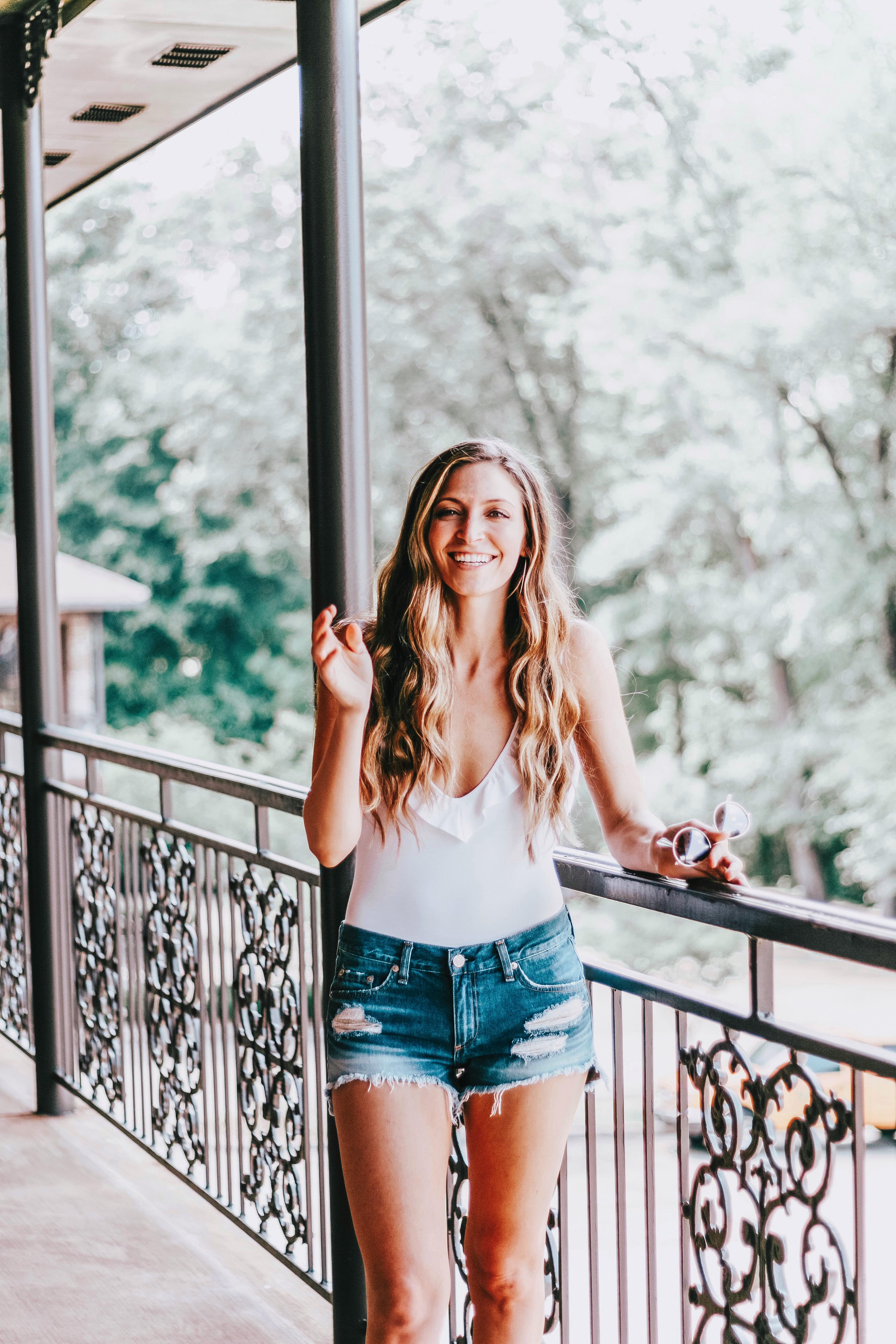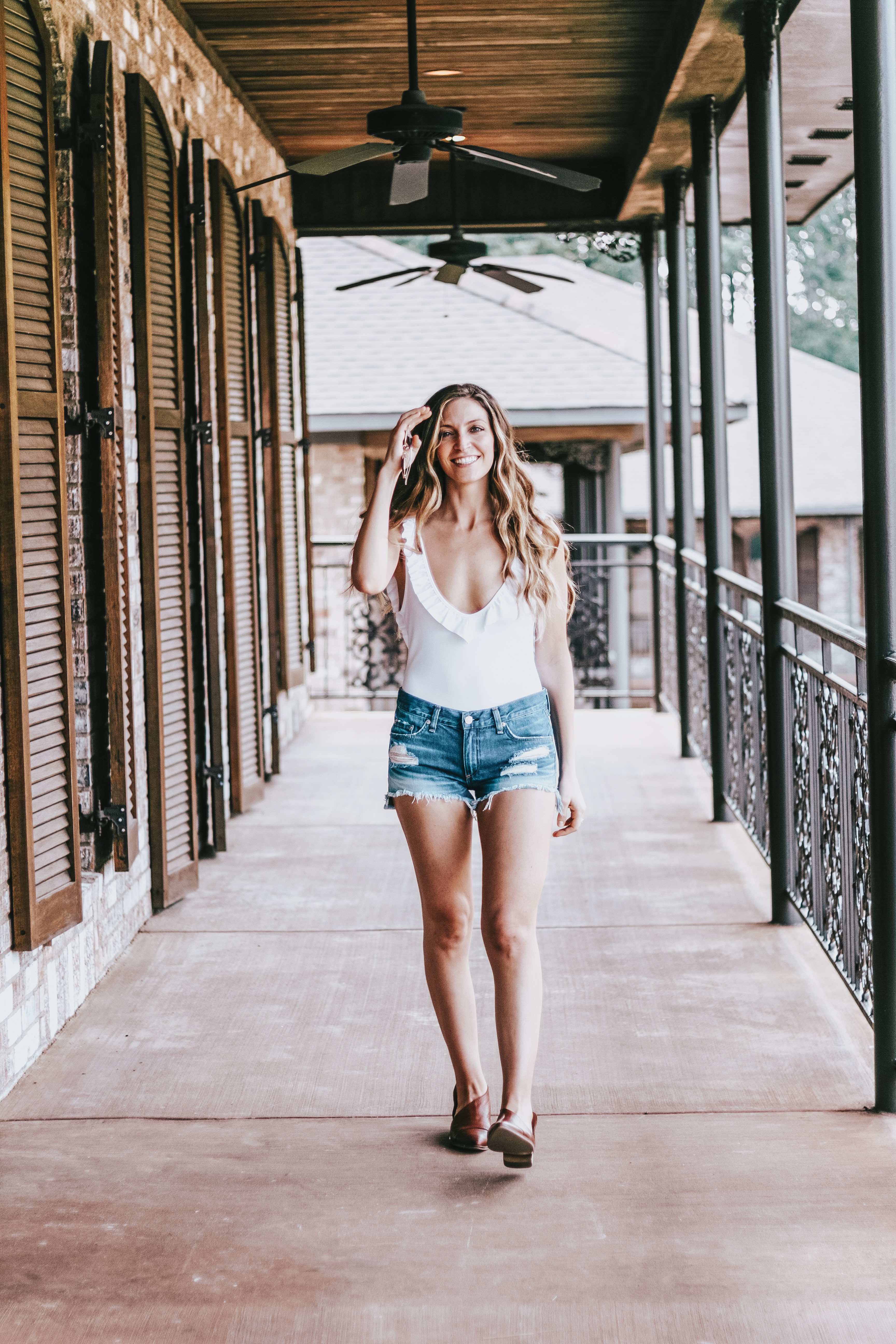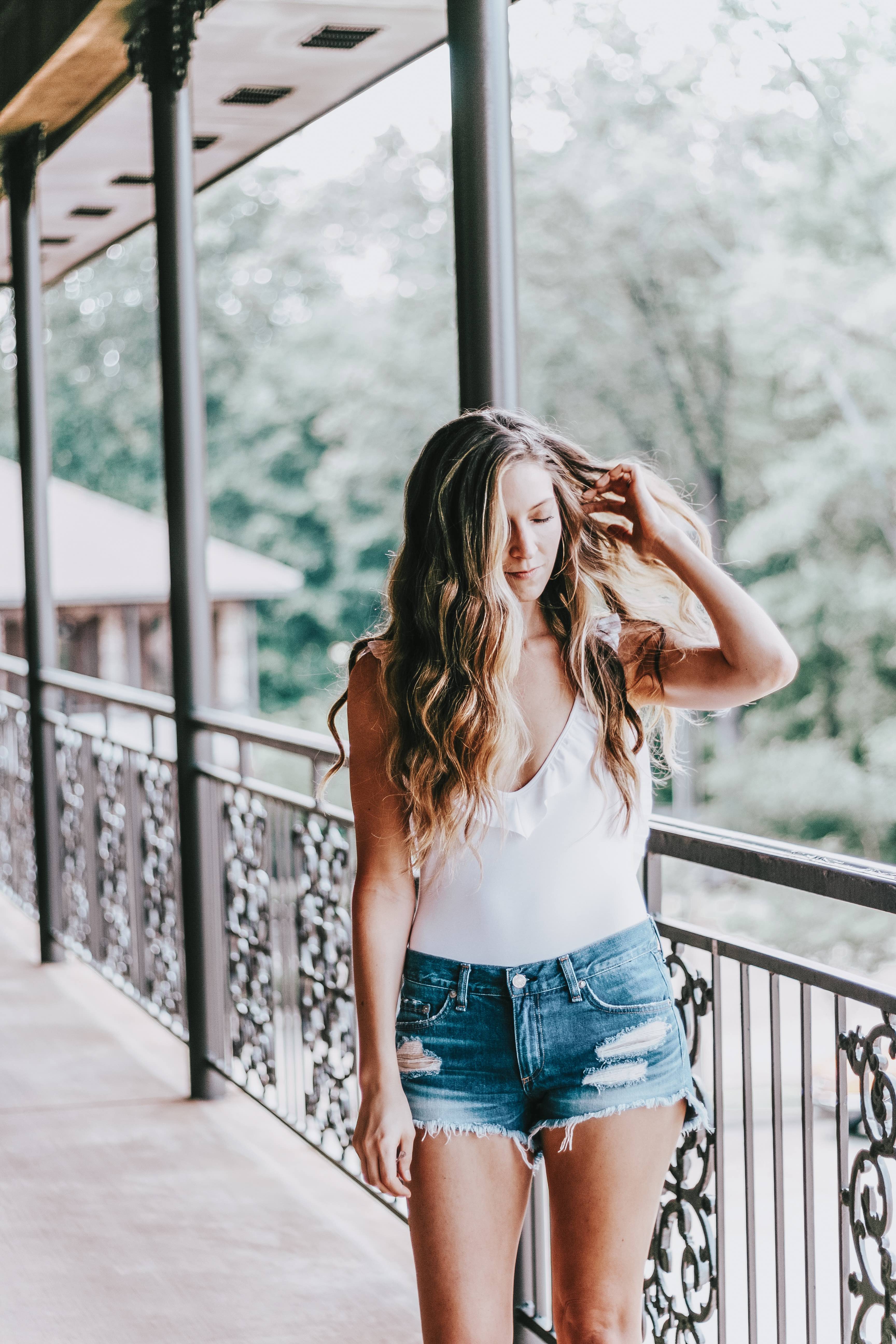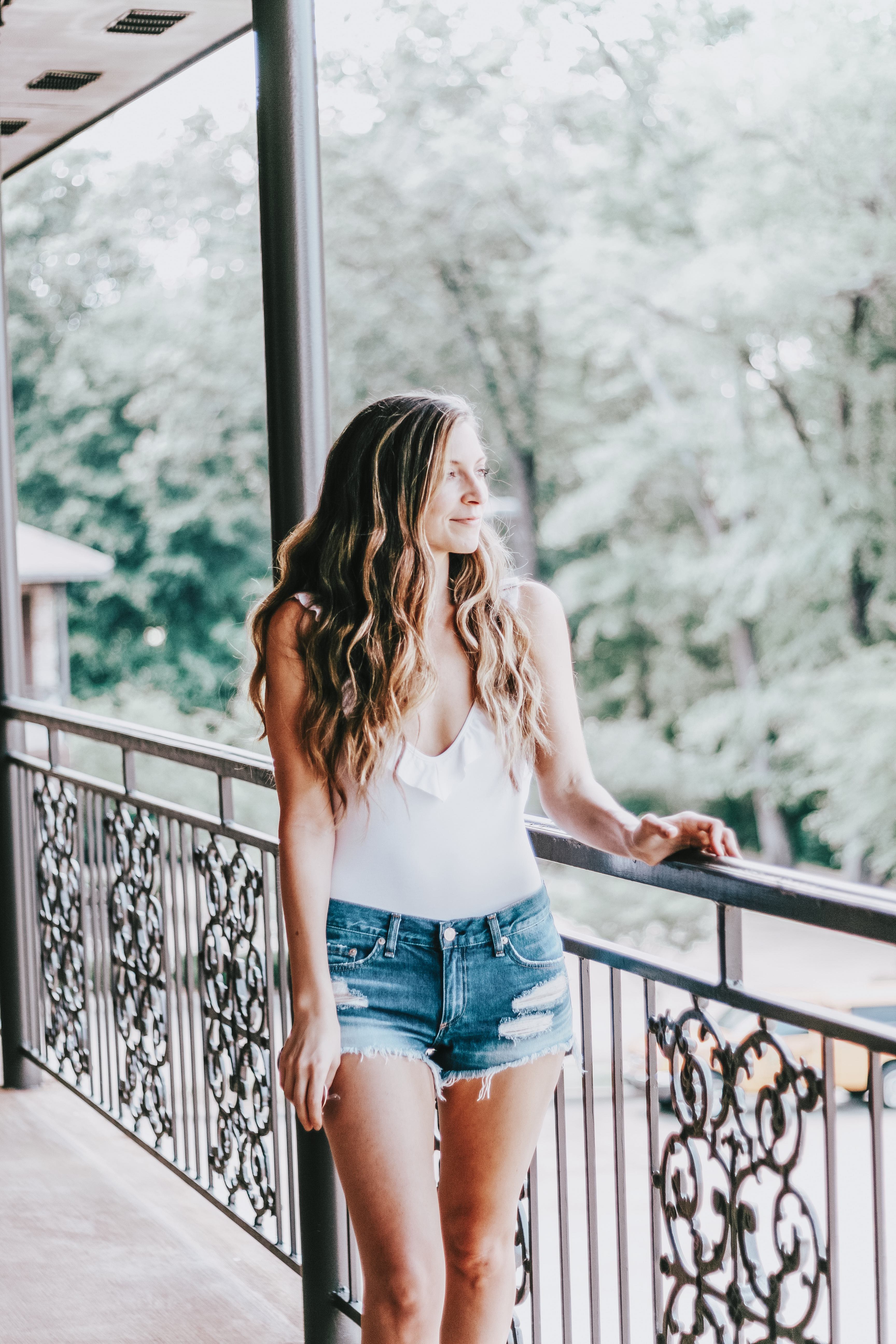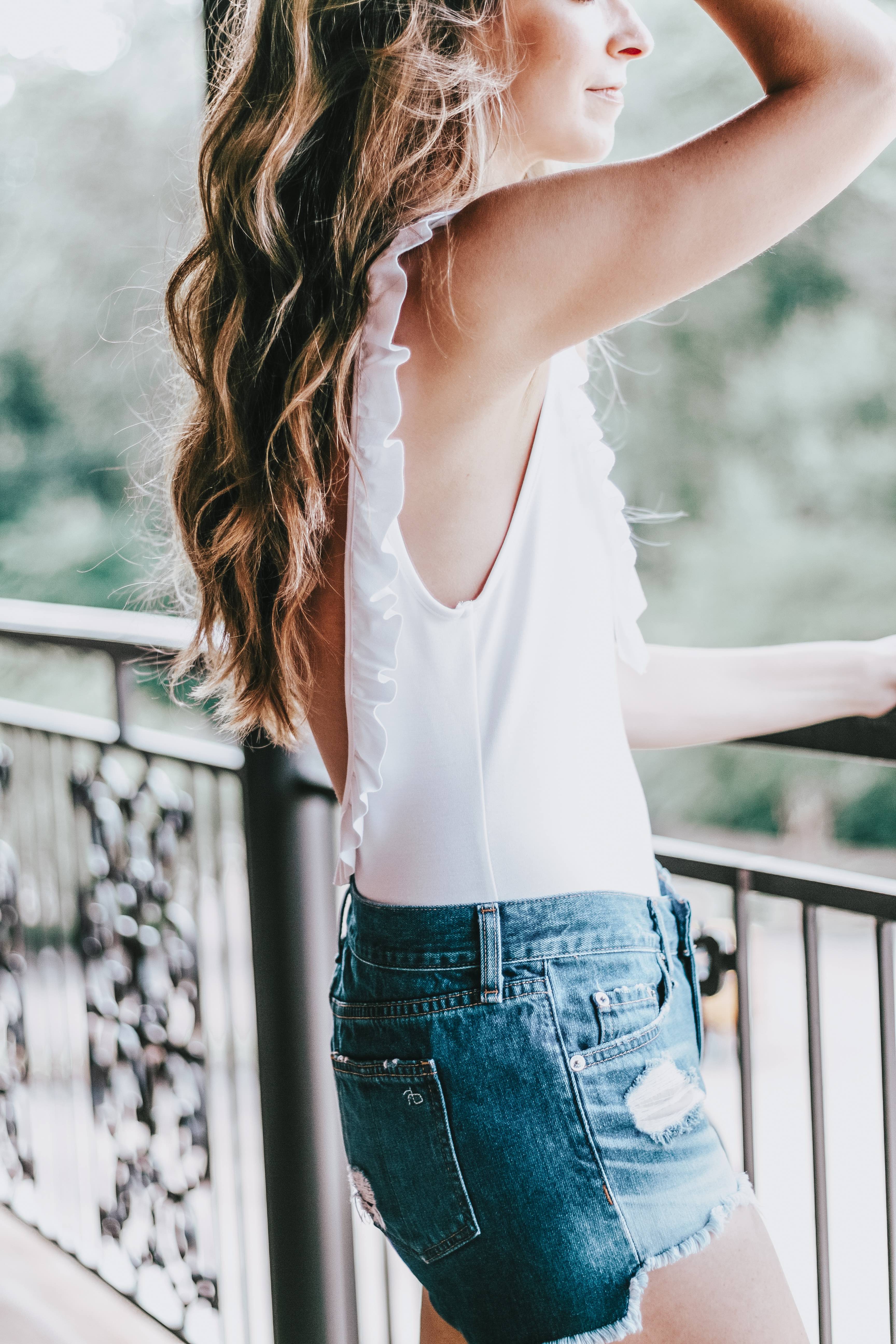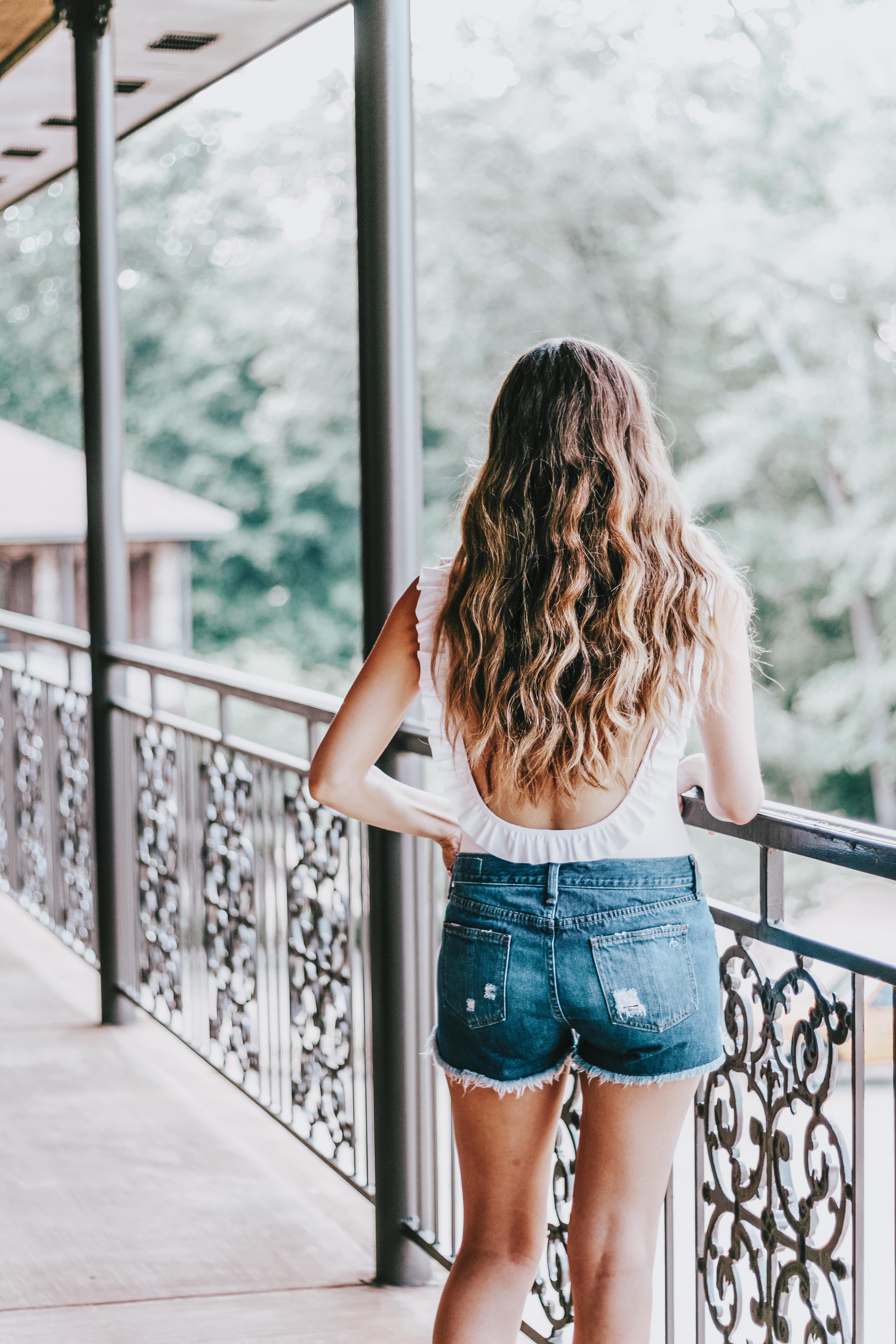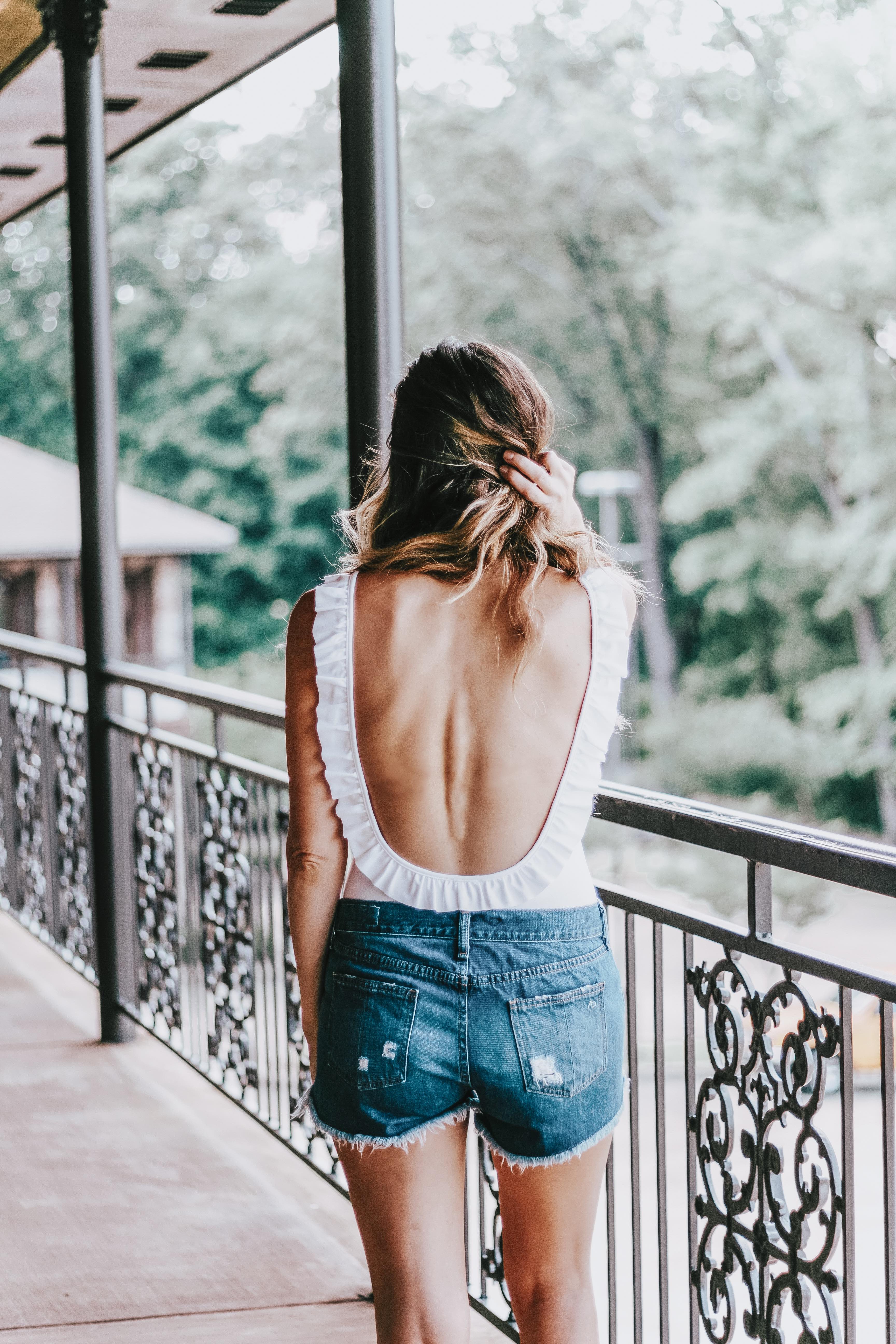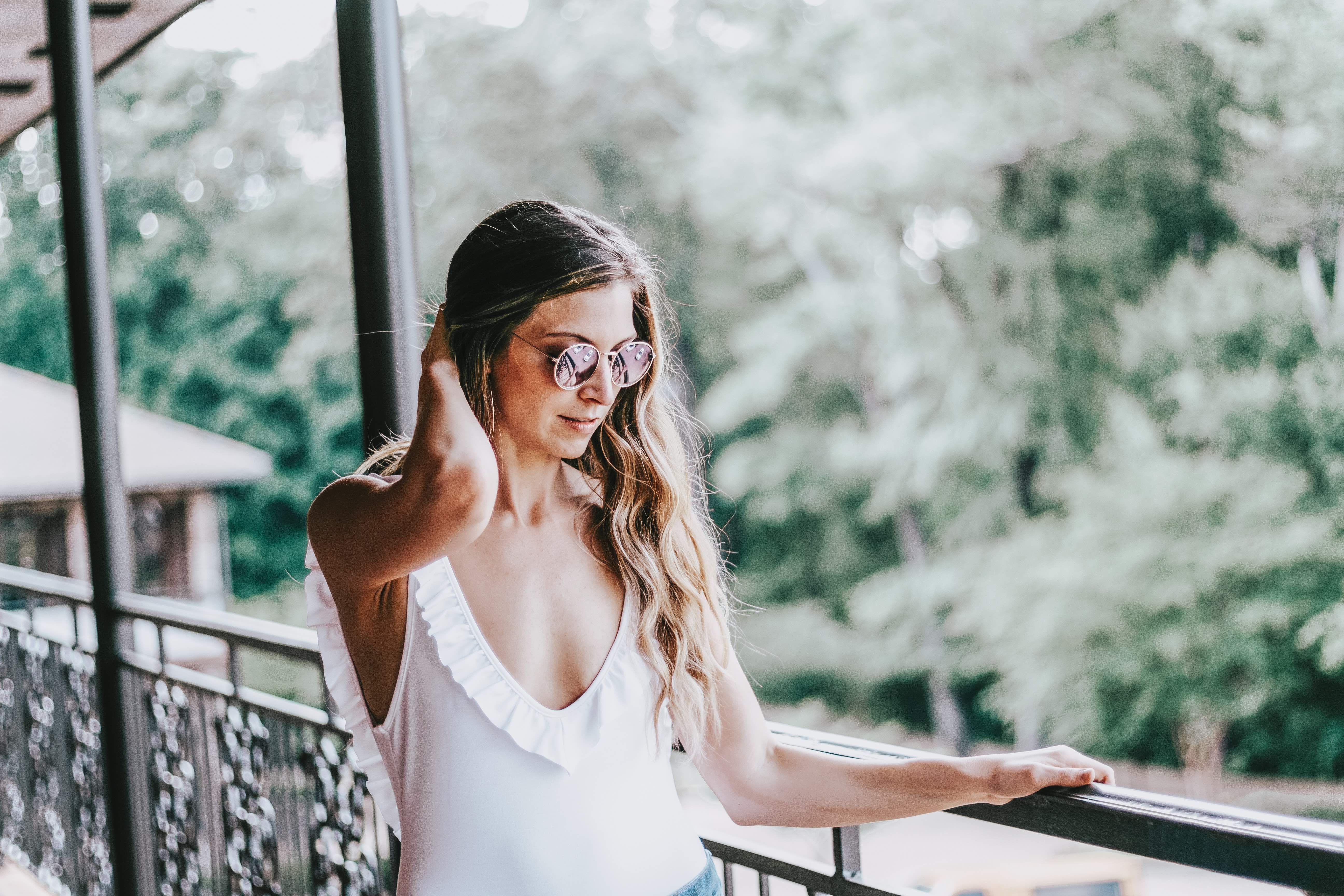 HAPPY FRIDAY, LOVES!
PRAISE BE! (Handmaid's Tale reference. If you don't watch, you should totally check it out!) Nothing better than a 4 day work week! We're off to Oxford this weekend for the Ole Miss baseball regional. What are your plans?
Wanted to share with you this gorgeous bodysuit. (Can't stop, won't stop my bodysuit addiction.) I dressed it down for a more casual look here, but it would be so easy to dress up with a maxi or high waisted pants and statement accessories. It's super affordable and comes in a few colors. I'm wearing a small for reference. The ruffle detail is what I'm swooning over. It's featured on the front neckline and it flows over the shoulder onto the back (which dips BTW)… Complete love.  I am a superrrr fan of the ruffle trend! So, I thought I'd share some of the pieces that I love that will have you fashion forward this summer… Everything is linked below.  I hope you have the BEST weekend!

PC: Mallory Bailey