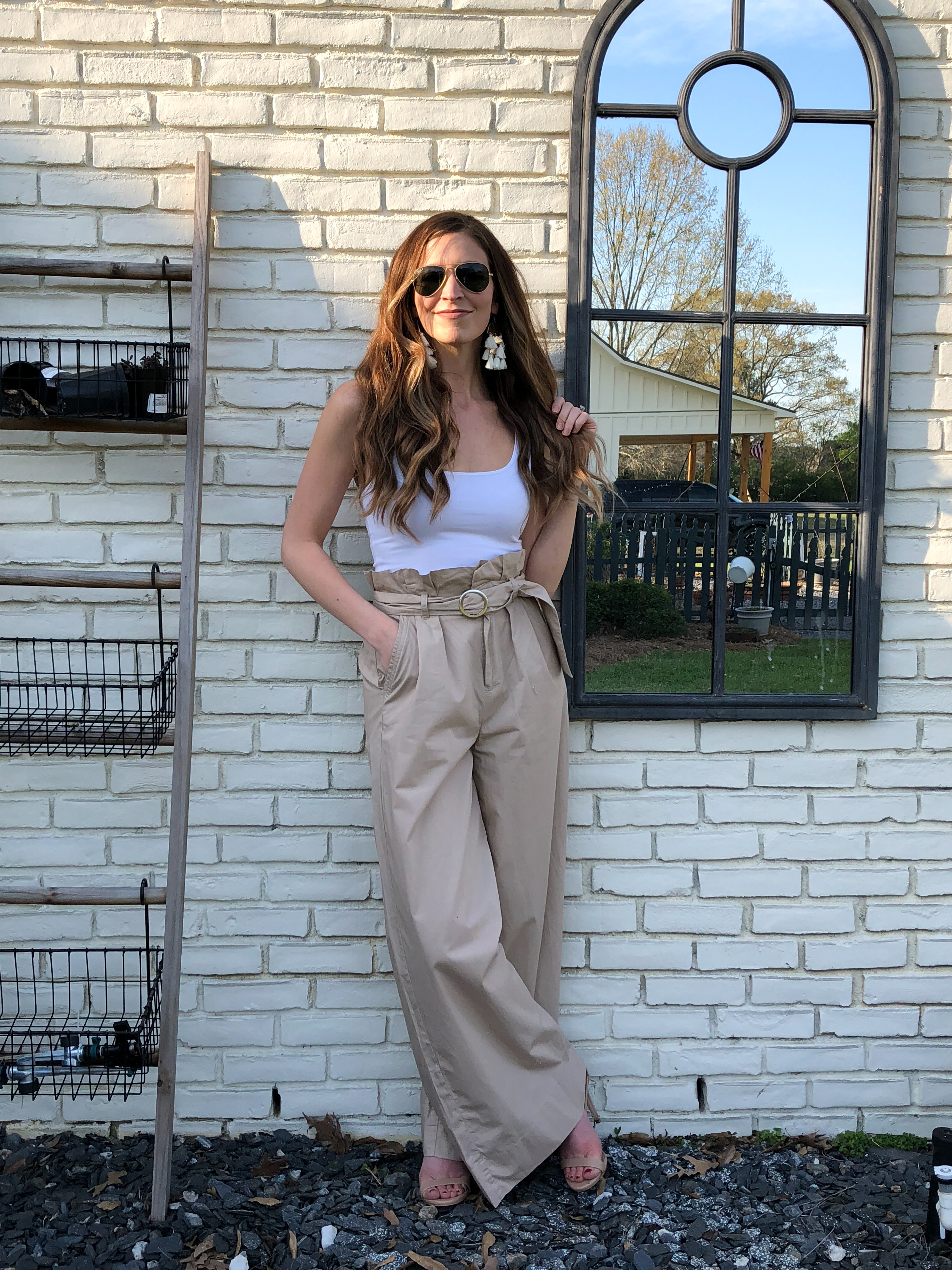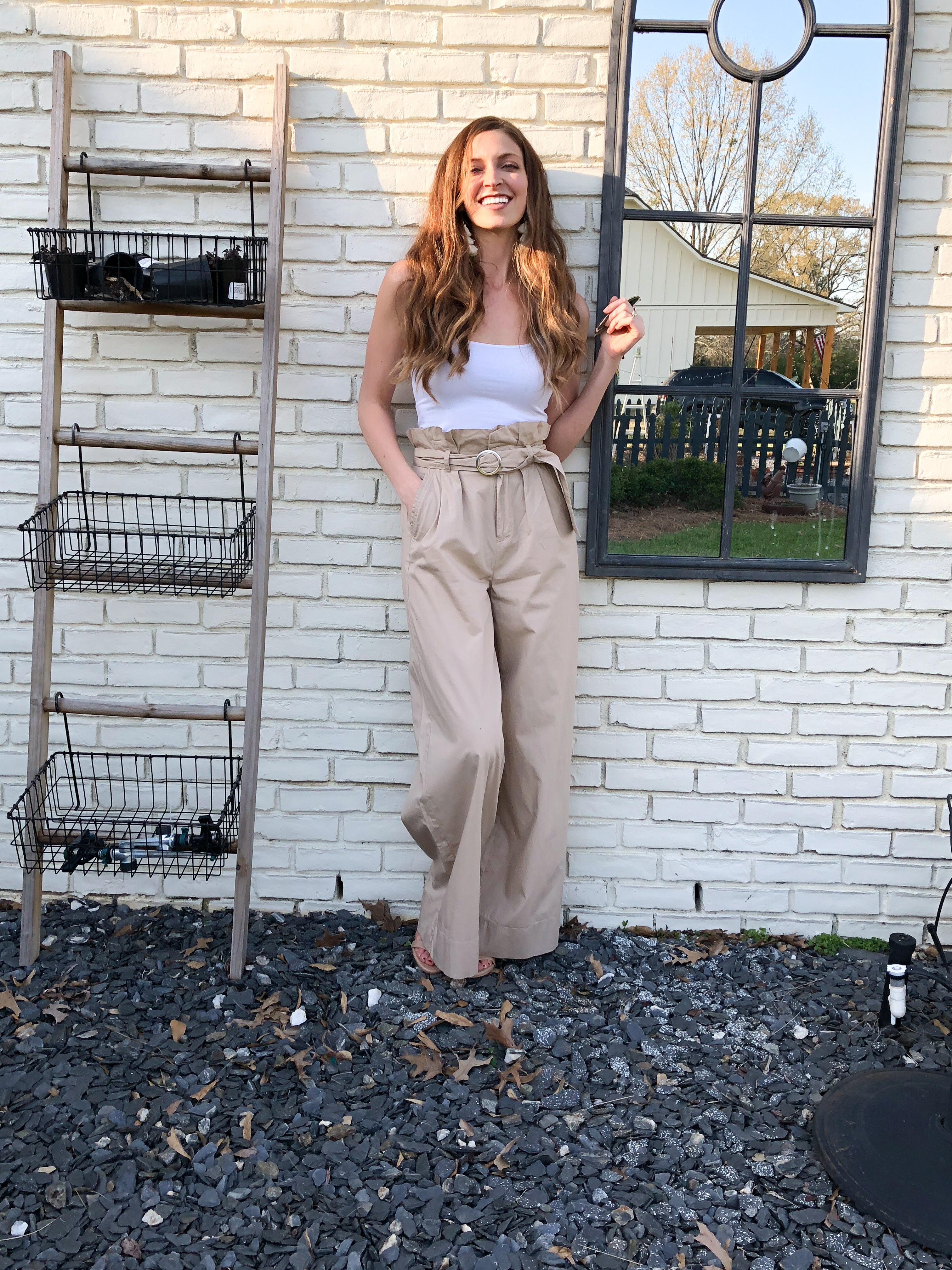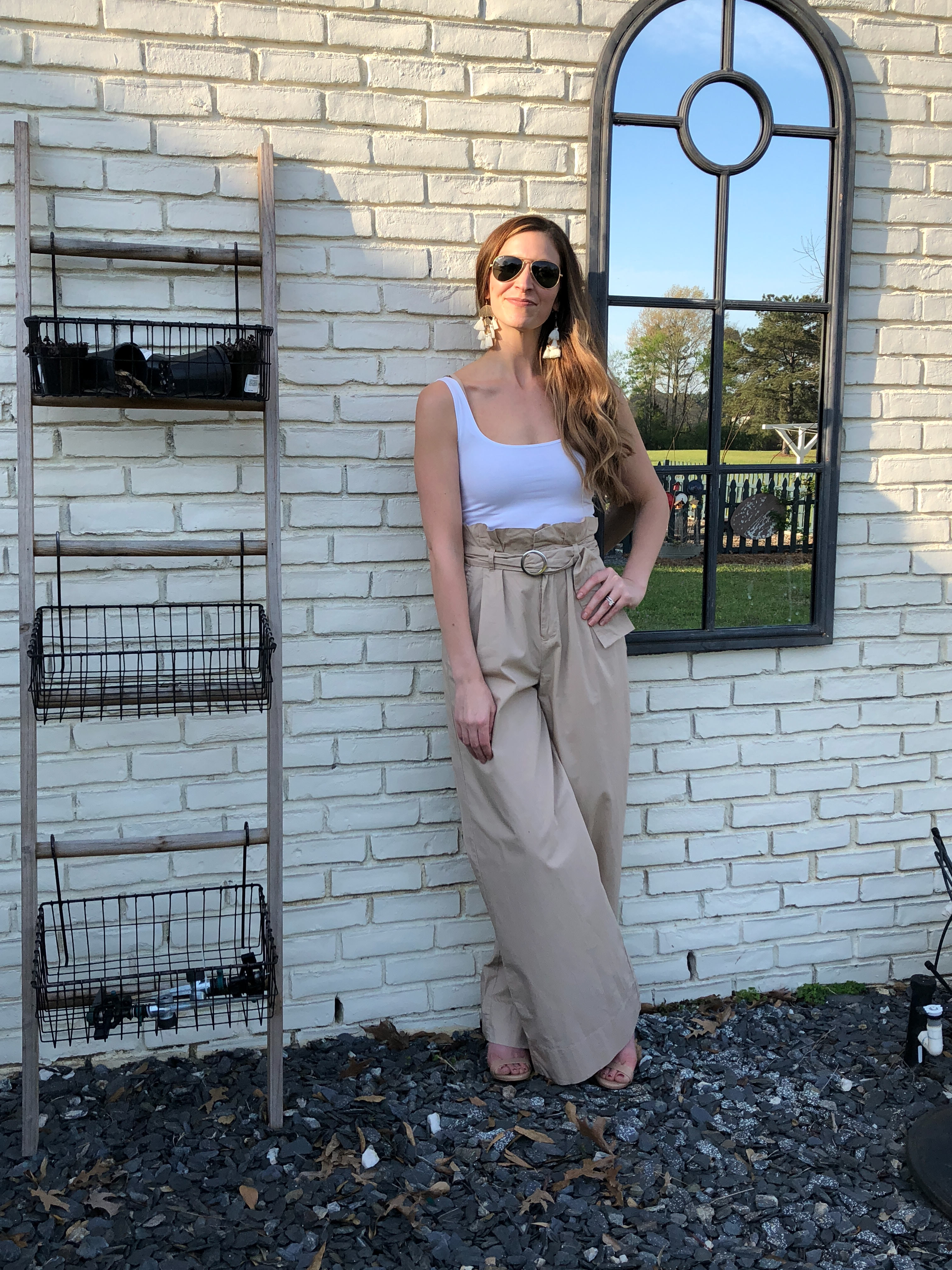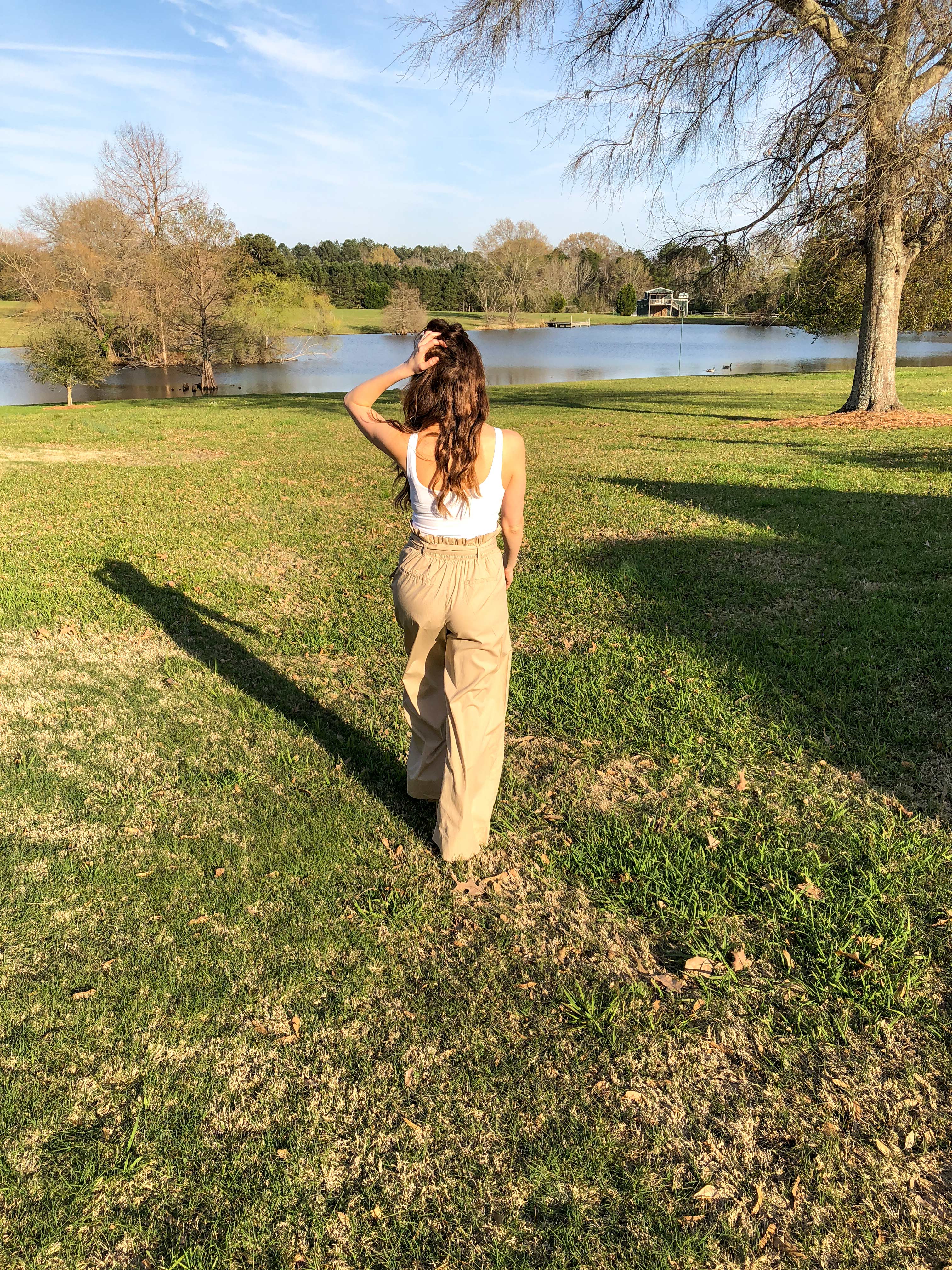 WEDNESDAYYYYYYY! WHAT WHAT
Halfway through the week, y'all! I feel like life has been a little bit crazy in our neck of the woods lately and I don't see things slowing down any time soon.  We are headed out of town this weekend to celebrate sweet friends getting married and next week, I TURN THIRTY! Whoa. Can't process.
Y'all, I'm so SO excited that high-waisted clothes are in style. These paperbag pants are incredibly fun. They are wide-legged too, which makes me so happy! I feel like a queen walking around in them, haha! I paired it with a crop top, but it would be so cute styled with tanks, blouses and tees. These earrings are also so fabulous and they're on sale right now for $8!! Everything is linked below.
Hope you have an awesome next couple of days and an amazing weekend! Talk soon!