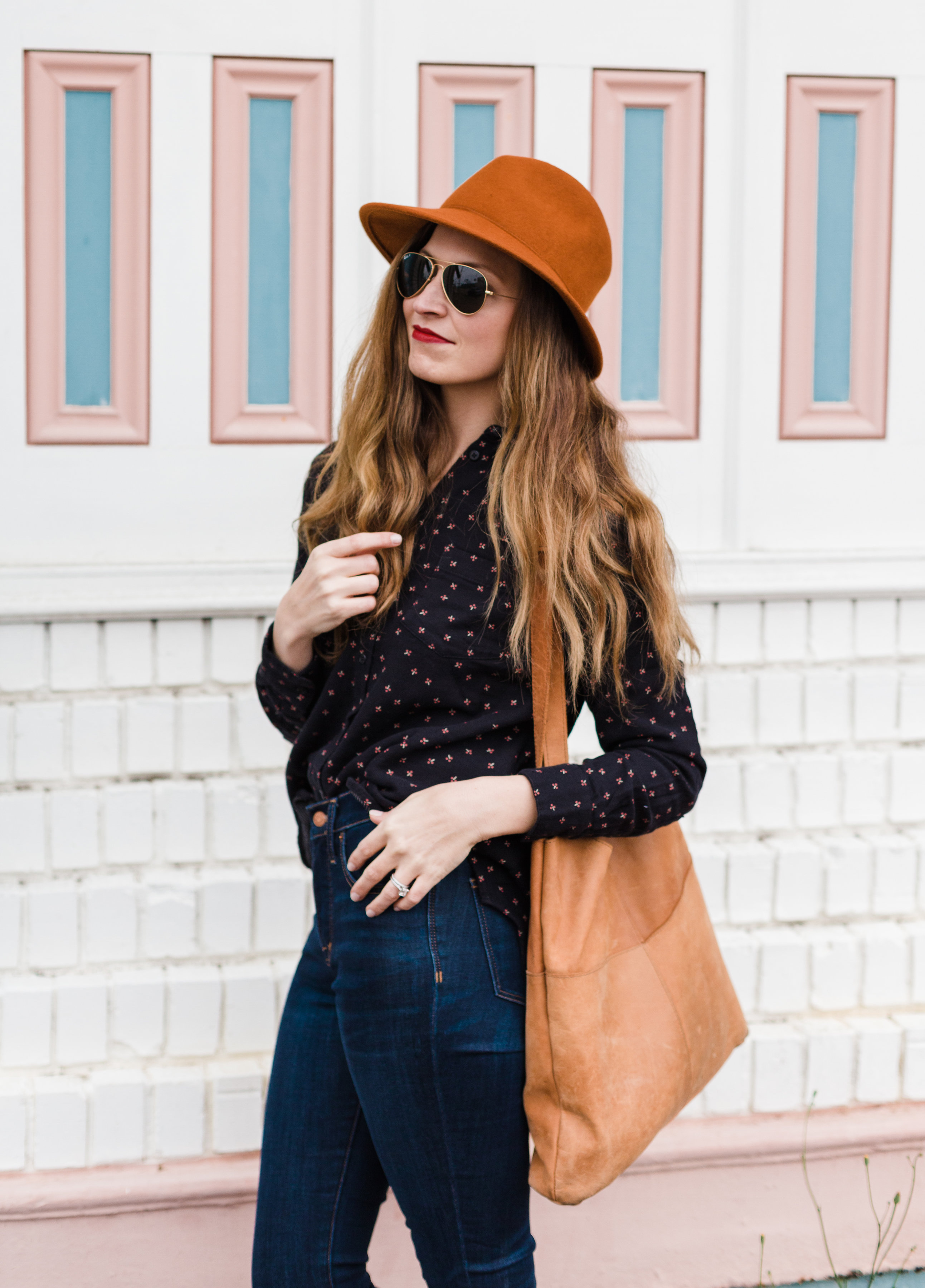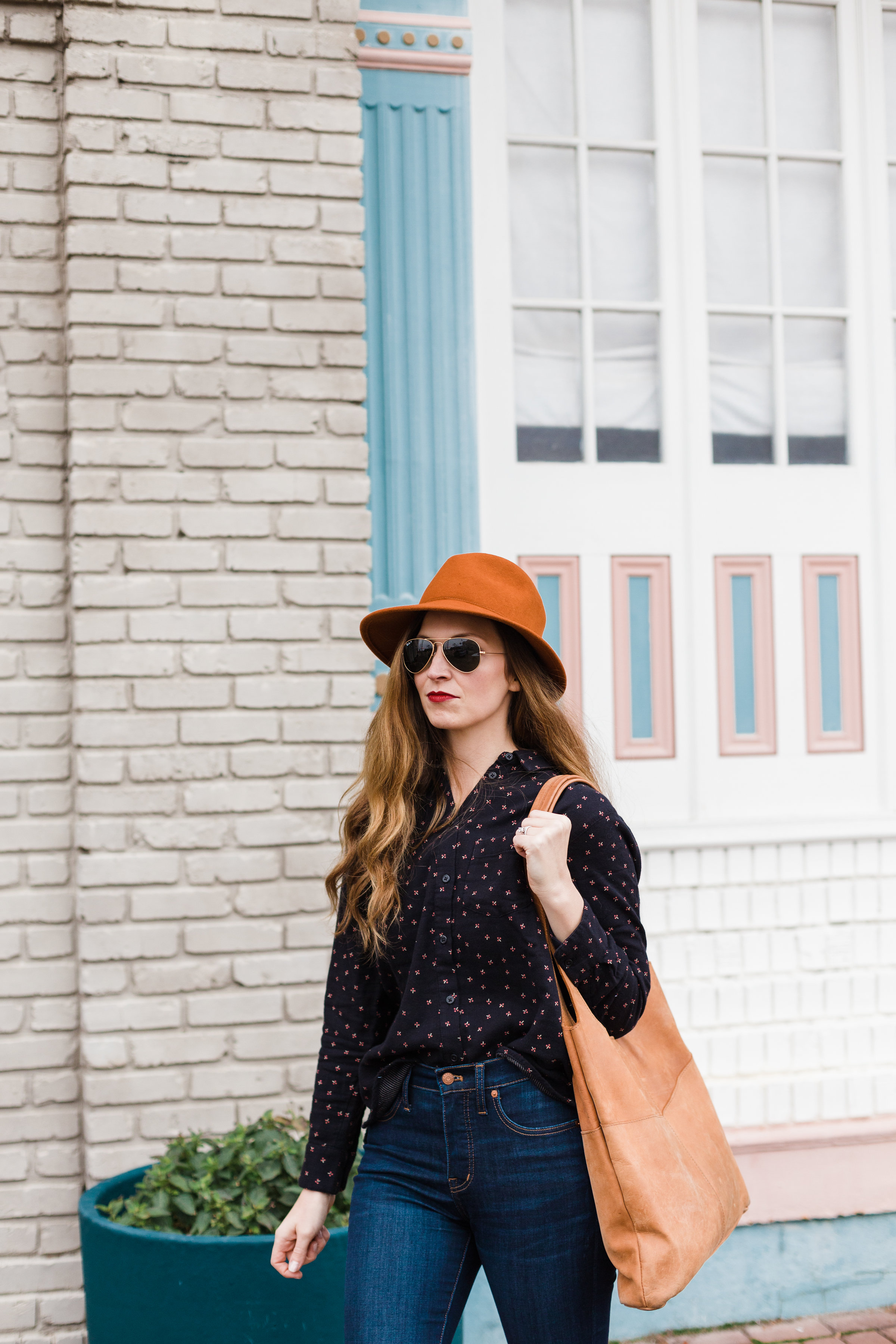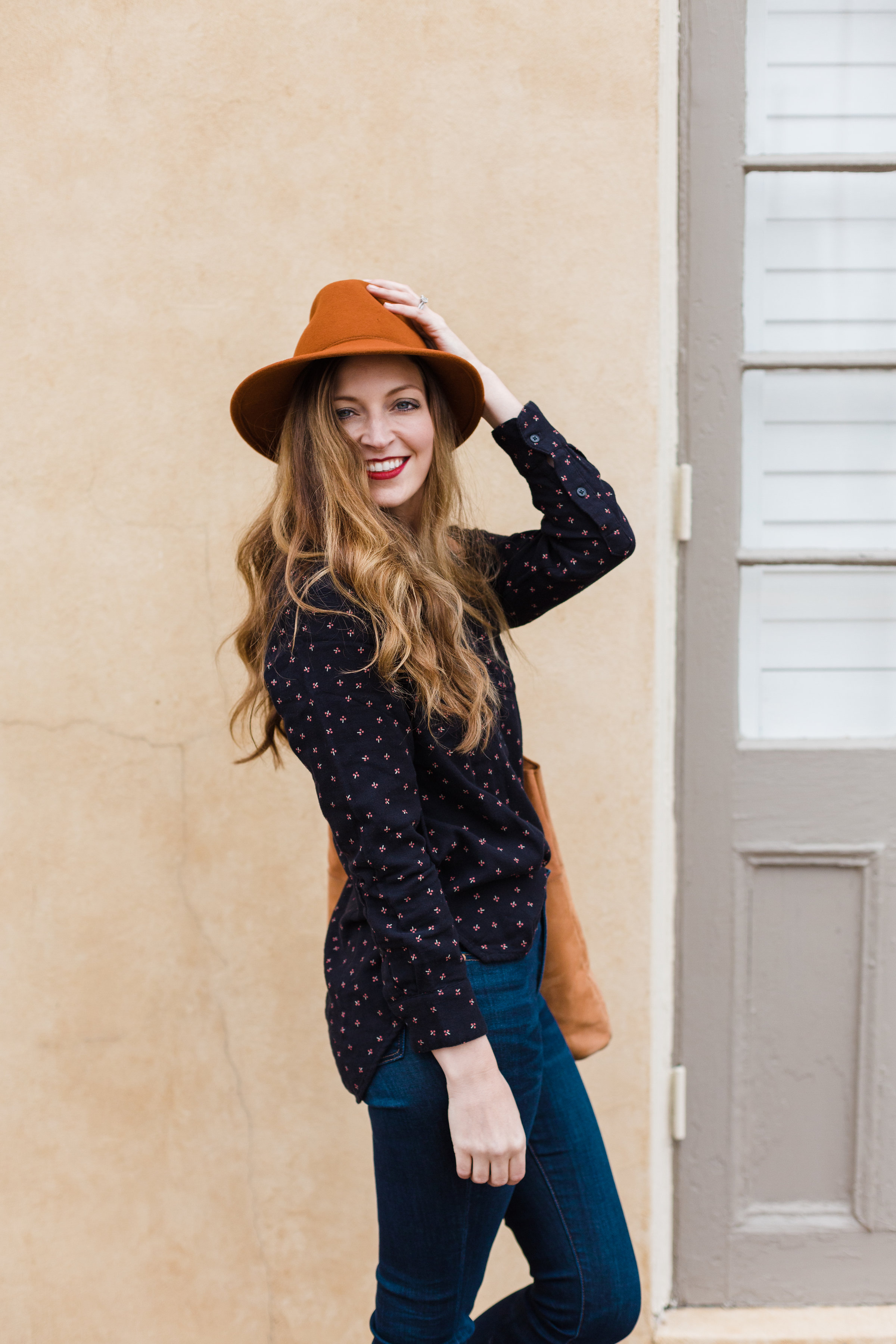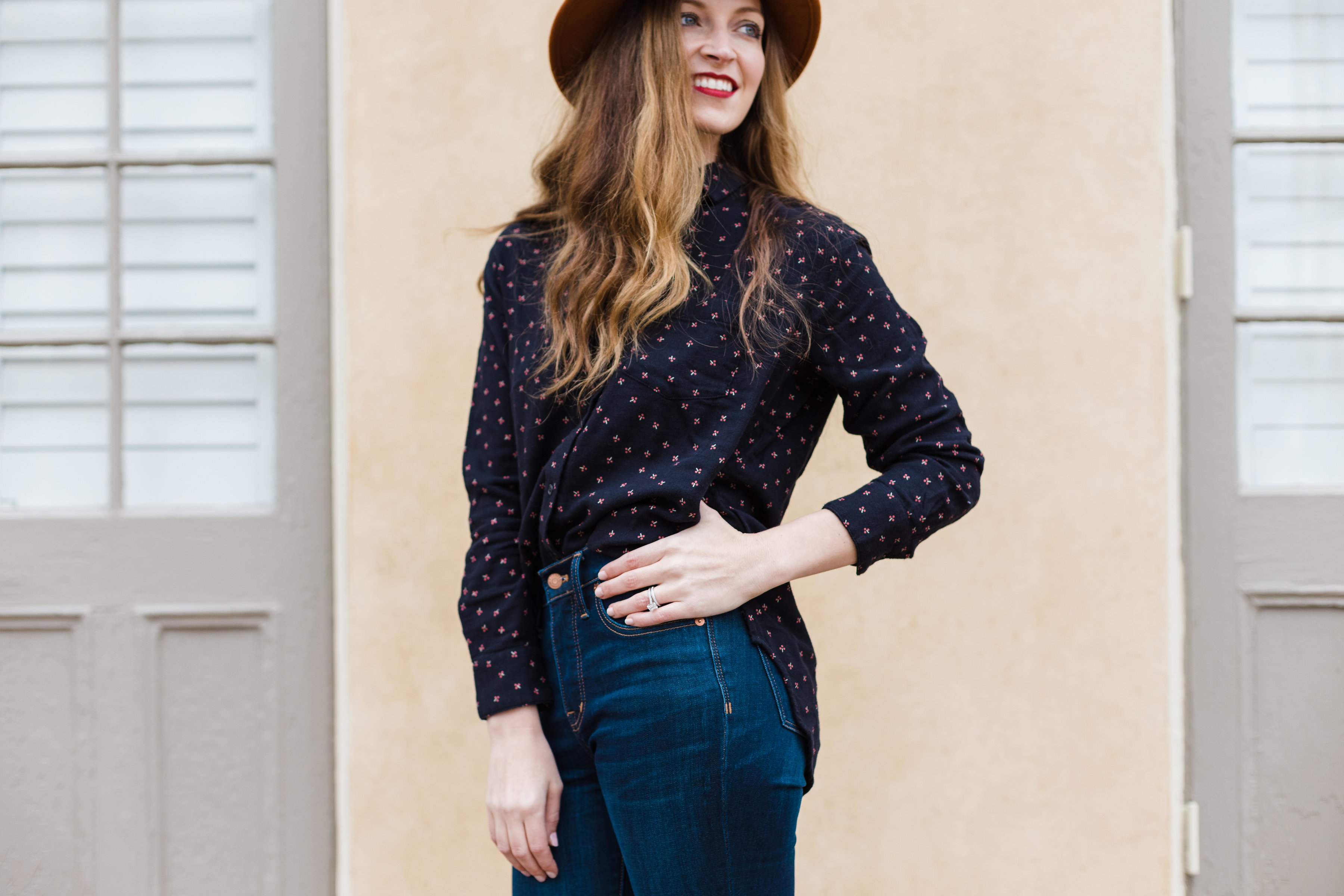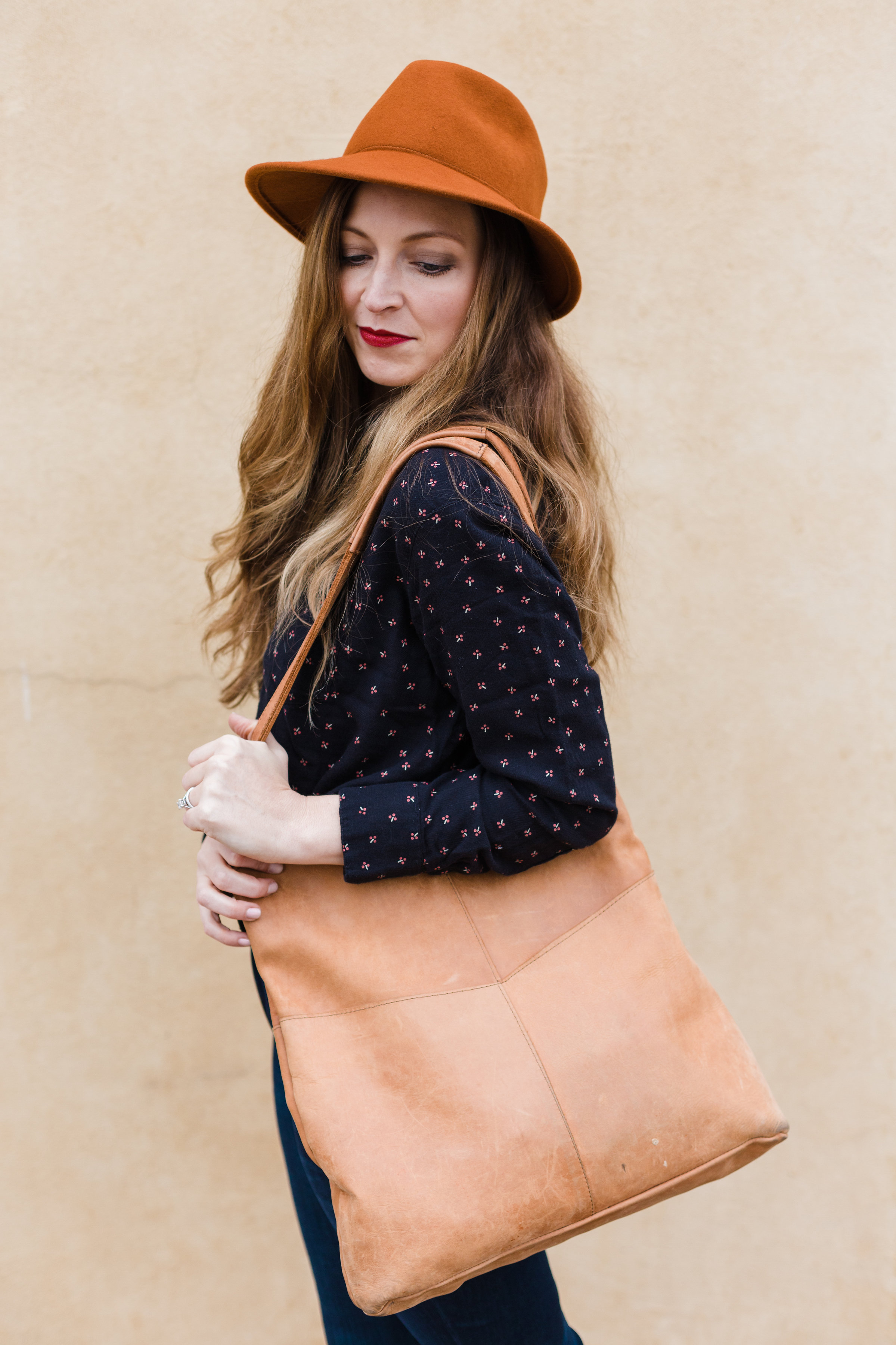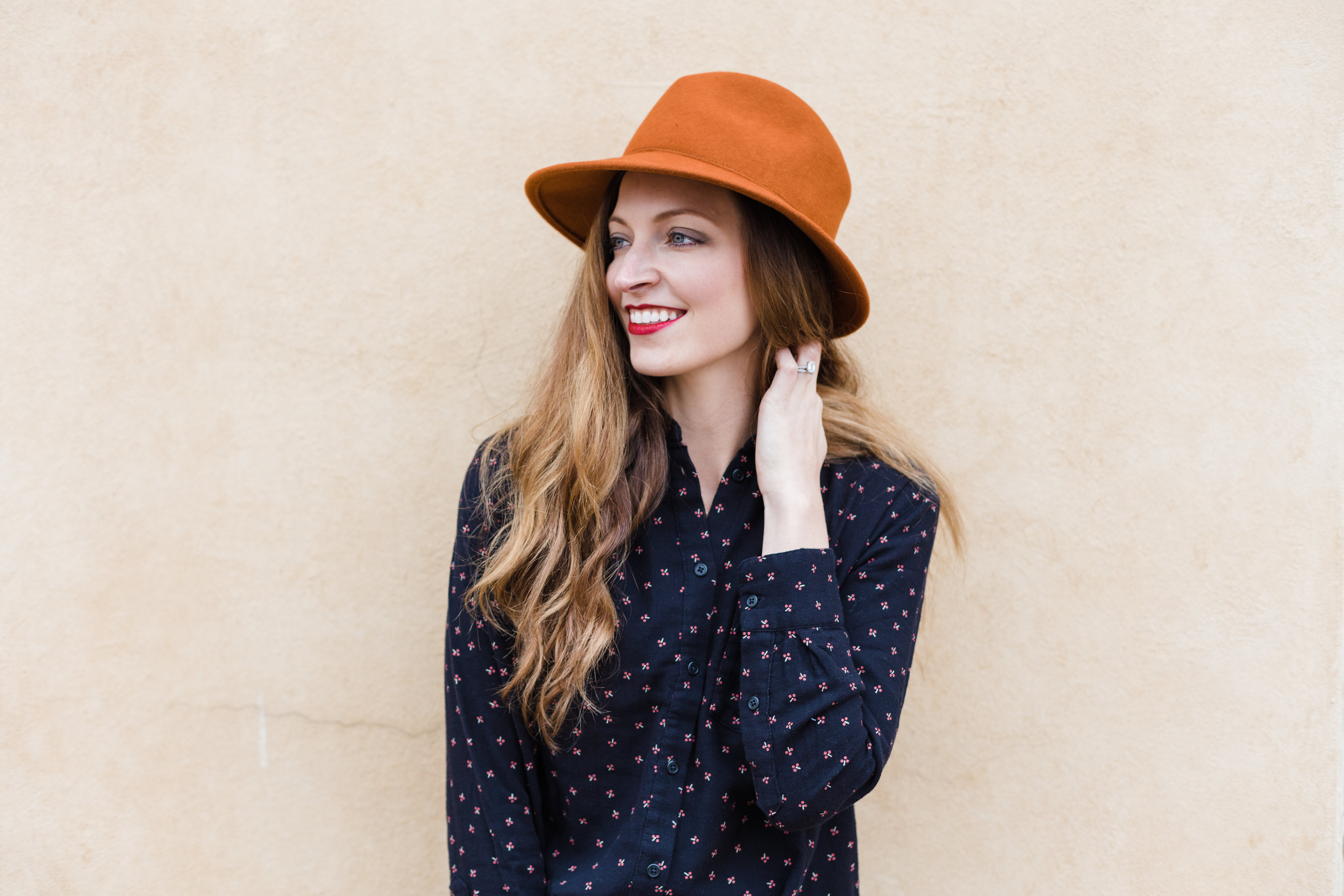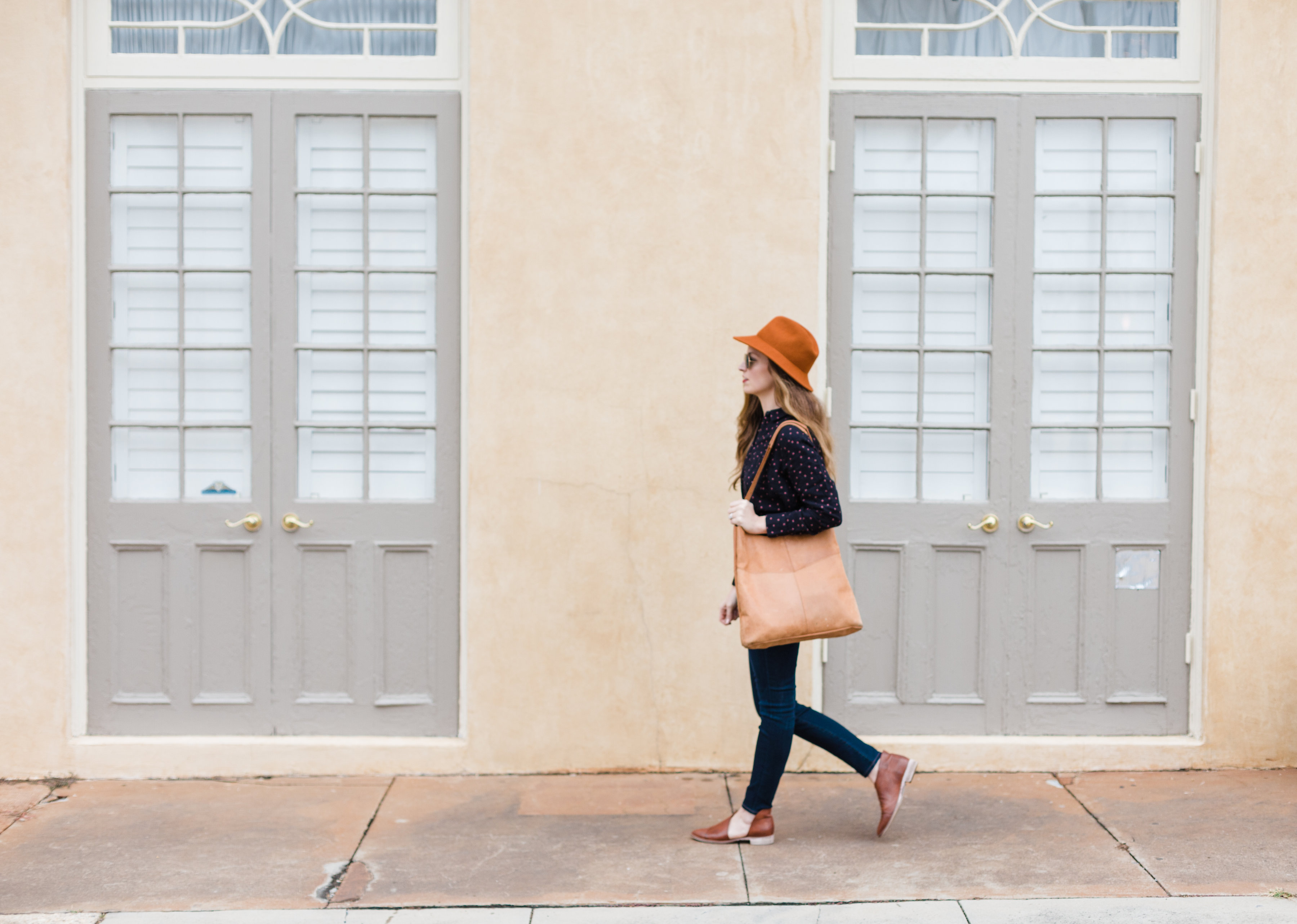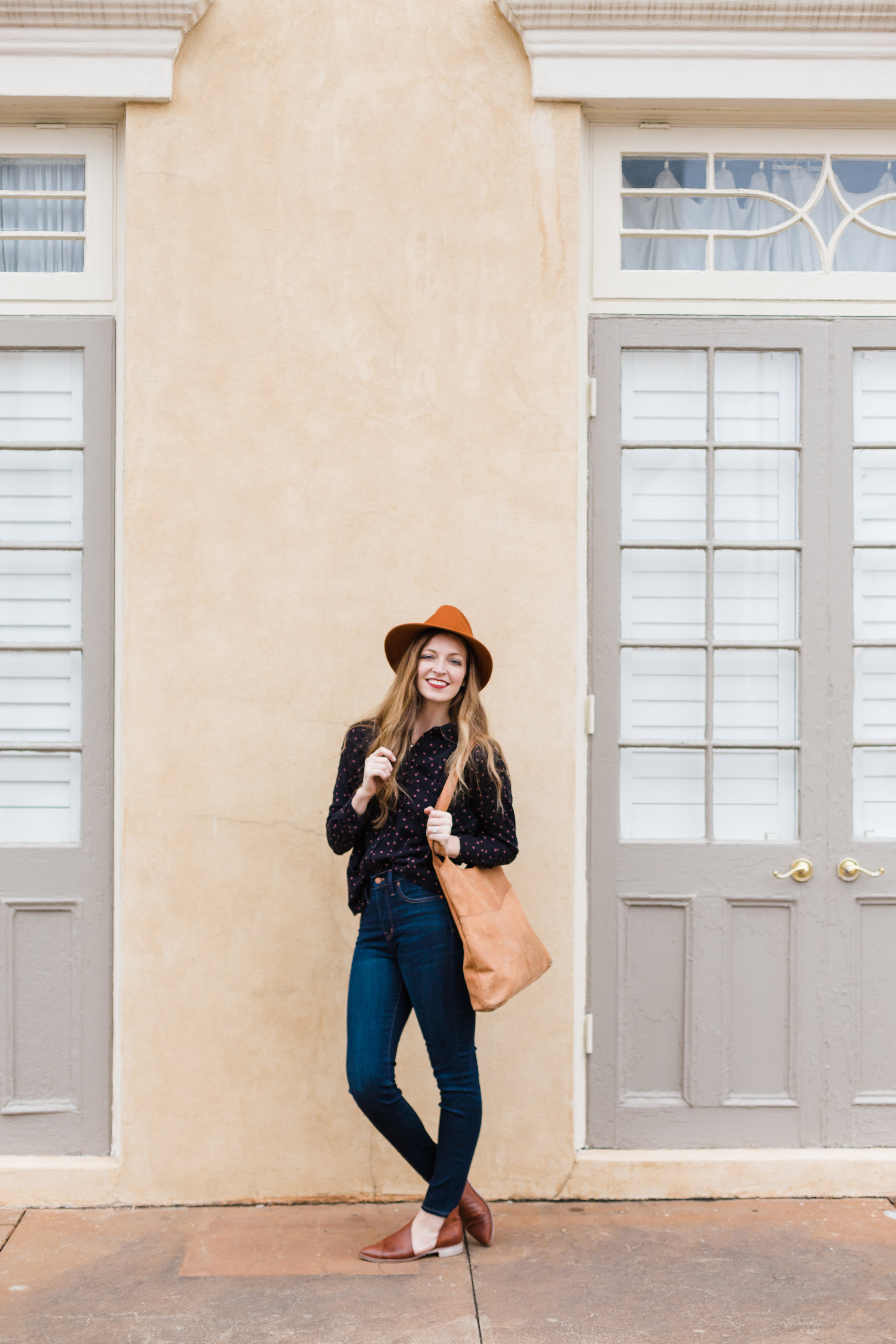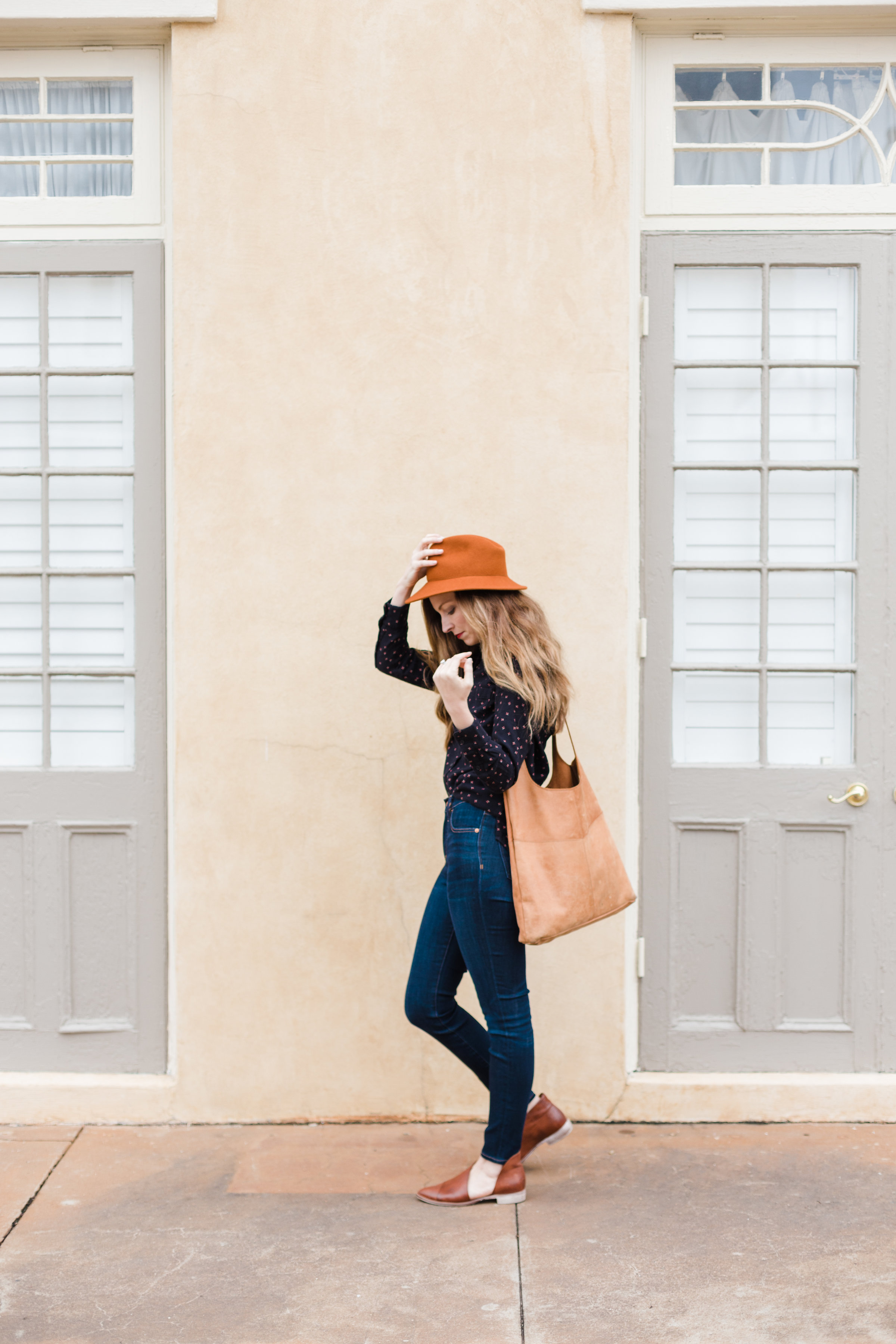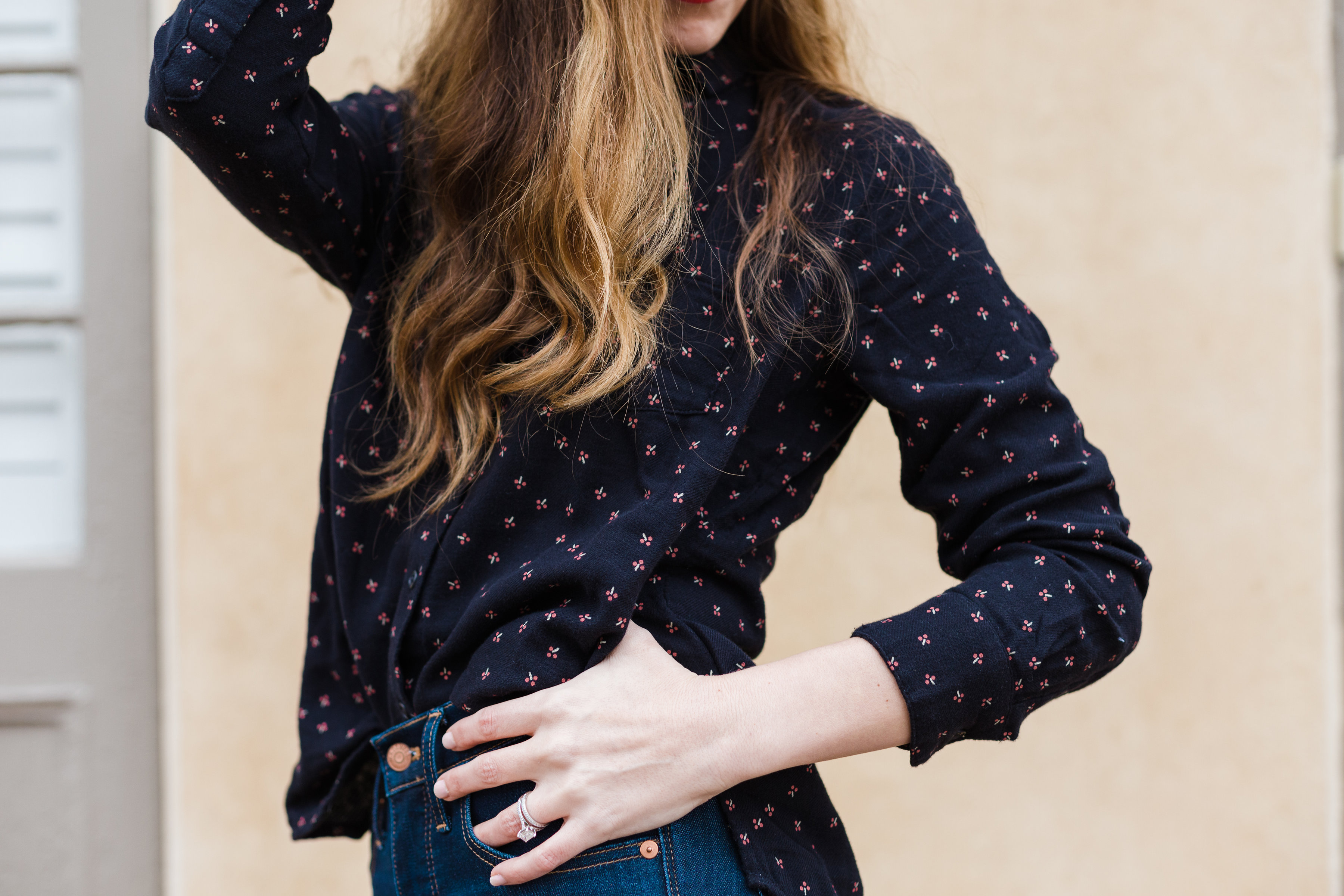 It's Friday, woot woot! Not only is it Friday, but it's also the first Friday of the year!! I hope that you had an amazing Christmas and New Year! I can not believe it's 2018 already, but I have a feeling this is going to be a year to remember. Maybe I'll make some time soon to write out my resolutions; I'd love to hear yours too!
This outfit tho… I want to wear it on repeat. And I probably will. These caramel tones are giving me life. In the past few years, I have moved more towards shades of gray, white, black, and nude. I'm definitely trying to incorporate more of these pieces into my closet so that I can wear them over and over again. This shirt is insanely comfortable and cozy, and it has the perfect oversized fit. The inside of the sleeves has a striped pattern that would look so cute rolled up. The shirt comes in several other patterns/colors. I'm wearing an XS small here. I'll link a couple of my favorites because they sell out so quickly. Now, these jeans! I have always heard that Madewell jeans are AH-MAZING, but I've never actually invested in any until this Christmas. Man do they live up to the hype… I can not stress to you how highly I recommend these. They fit like a glove, hug in all the right places, and are extremely flattering. I went a size down per their recommendation, and they're perfect (wearing a 26 here). My shoes were a splurge, but I wear them almost every day (not kidding). I get so many compliments on them, and they come in a ton of other colors. Insanely comfortable for all-day wear. I'll also link a cheaper version too. My purse is from Magnolia. It's called Joanna's Favorite Bag. I bought it in April of last year; it looks like there is a newer version of it that I'll link below. The quality is top-notch if you're in the market for a new bag or purse. Finally, this hat! This gorgeous felt hat! It's so classic. Sturdy brim. Perfect size on my head over my hair. Stays on easily. I definitely want to get it in other colors too. All in all, this outfit is a roundup of all of my "favorites" in one place. Every piece can easily be worn with other items in your closet, which is what I'm aiming for!
Thank you, friends, for spending some of your day with me! If you missed my announcement on my last post where I joined the LIKEtoKNOW.it world, you can go check out the "stories" on my Instagram page and it'll fill you in more. As always, ask me any questions! Hope you have a great weekend!

Purse: Magnolia
Photography: Hannah Groat, you are amazing!