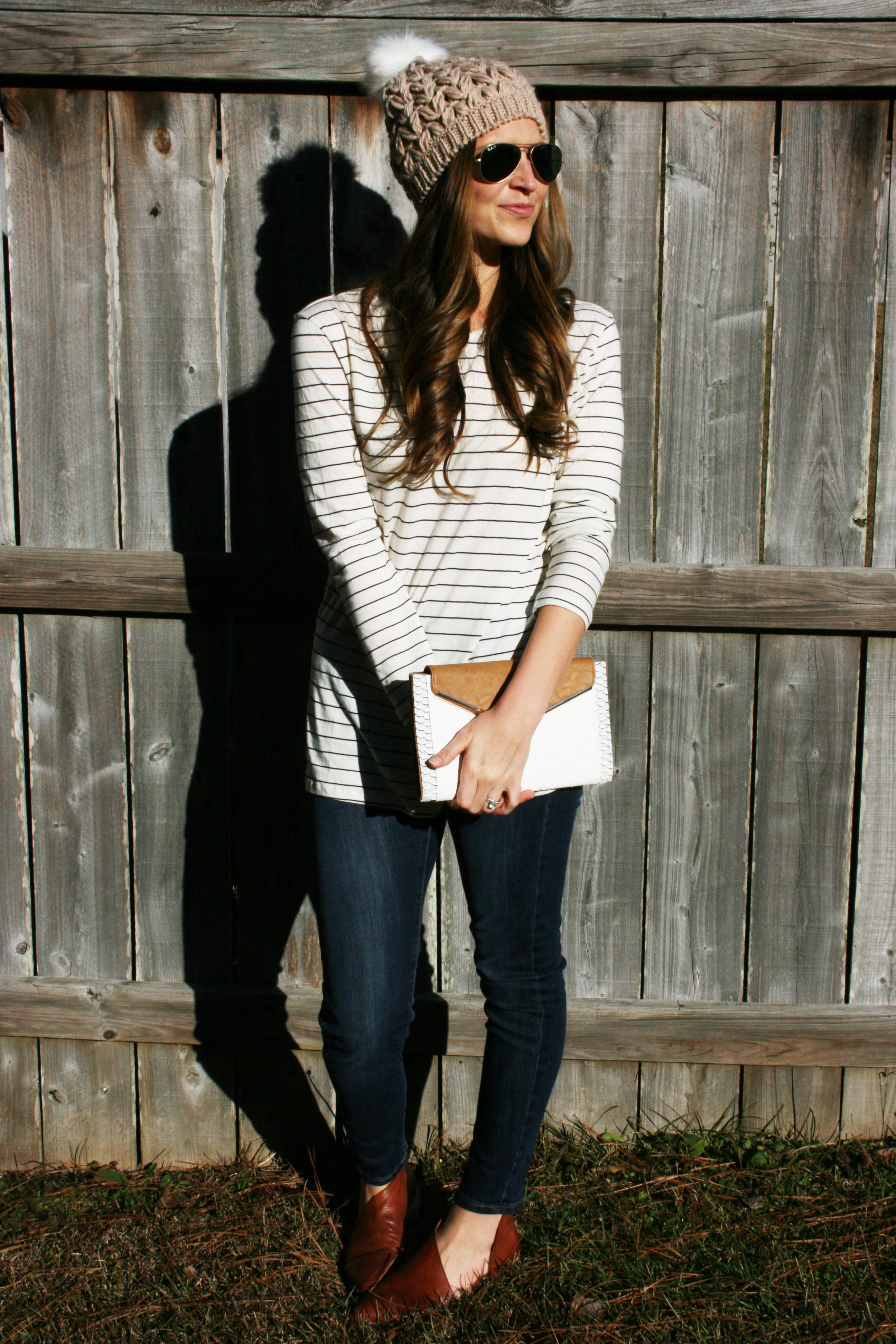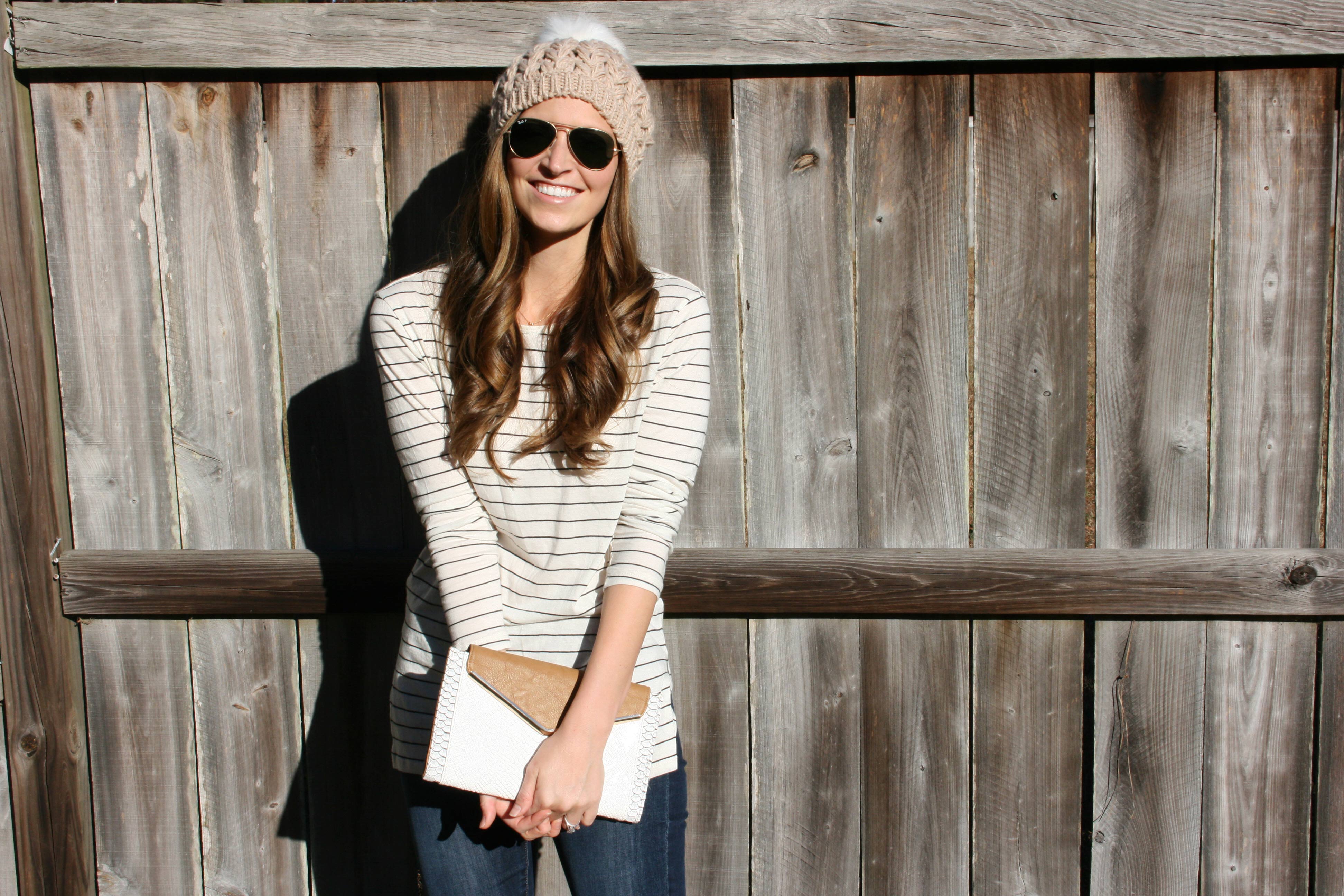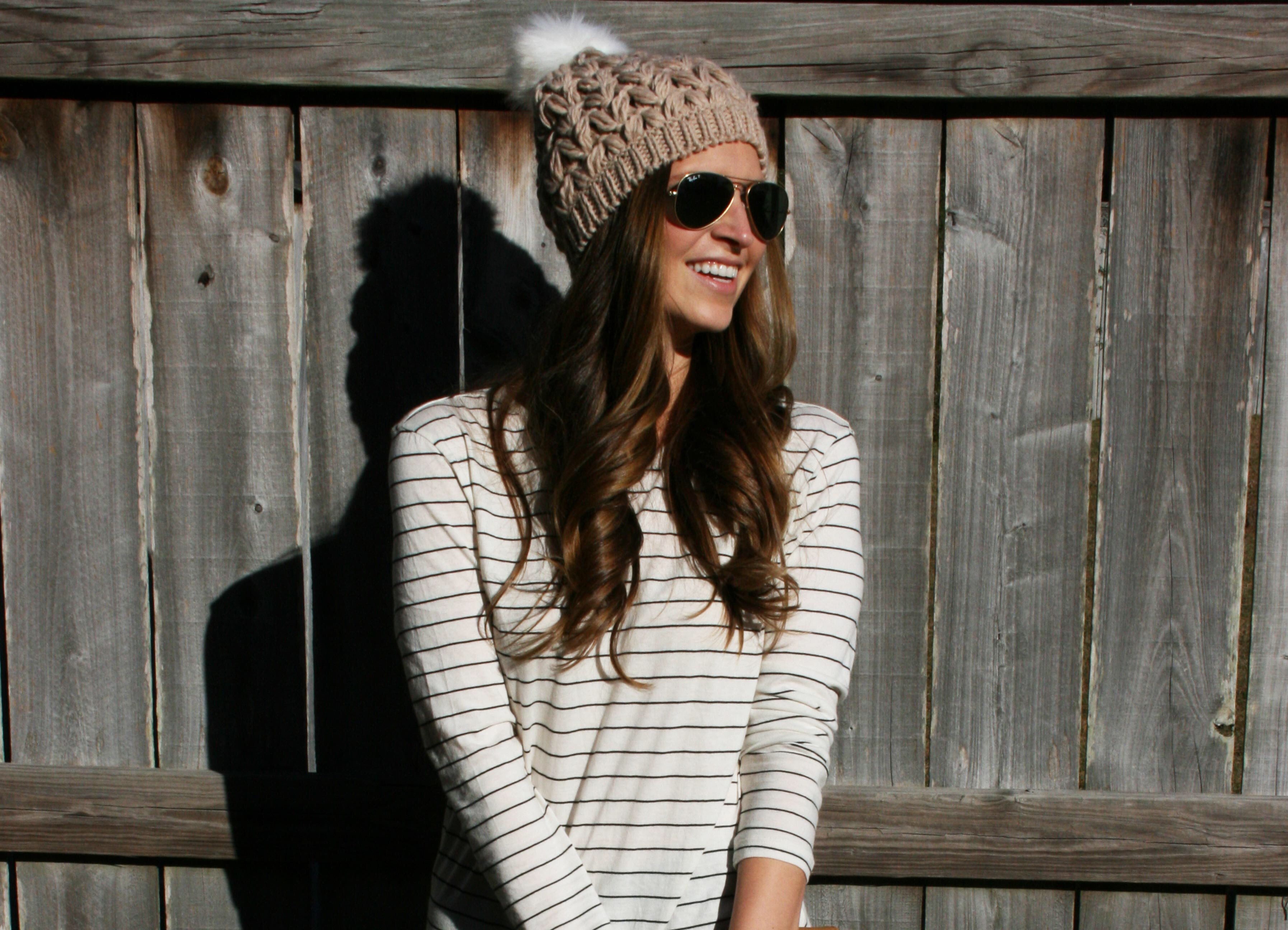 Eeekkk, you've made it past Monday! Congratulations! I don't know about y'all, but December always flies by for us! (I just googled fly/flies; does that not look weird?! Just me? Whatevs.) Seriously though, Christmas is creeping up quick. Hopefully you've gotten most of your shopping done. But if you're like me, you still need some ideas! Like this adorable tee… it has quickly become a favorite. It's comfortable and lightweight. The length is perfection. It has a side slit. It's a relaxing fit (so you will probably want to order a size down; I'm wearing an XS). Great for layering or throwing a scarf on with. Simple and easy. This ivory/neutral/stripe combination is perfection, plus it comes in 5 other options. AND it's only $19!! With free shipping and returns! Hallelujah!
CAN YOU BELIEVE THAT WE'RE 13 SLEEPS AWAY FROM CHRISTMAS?!
I'll be posting some gift guides in the coming days, so make sure to check back. I hope you have a great Tuesday, friends!
*My beanie and clutch were ordered last year, but I've linked similar/favorite ones below (THAT PINK POMPOM BEANIE. OMG. I CAN'T. Can I?)*