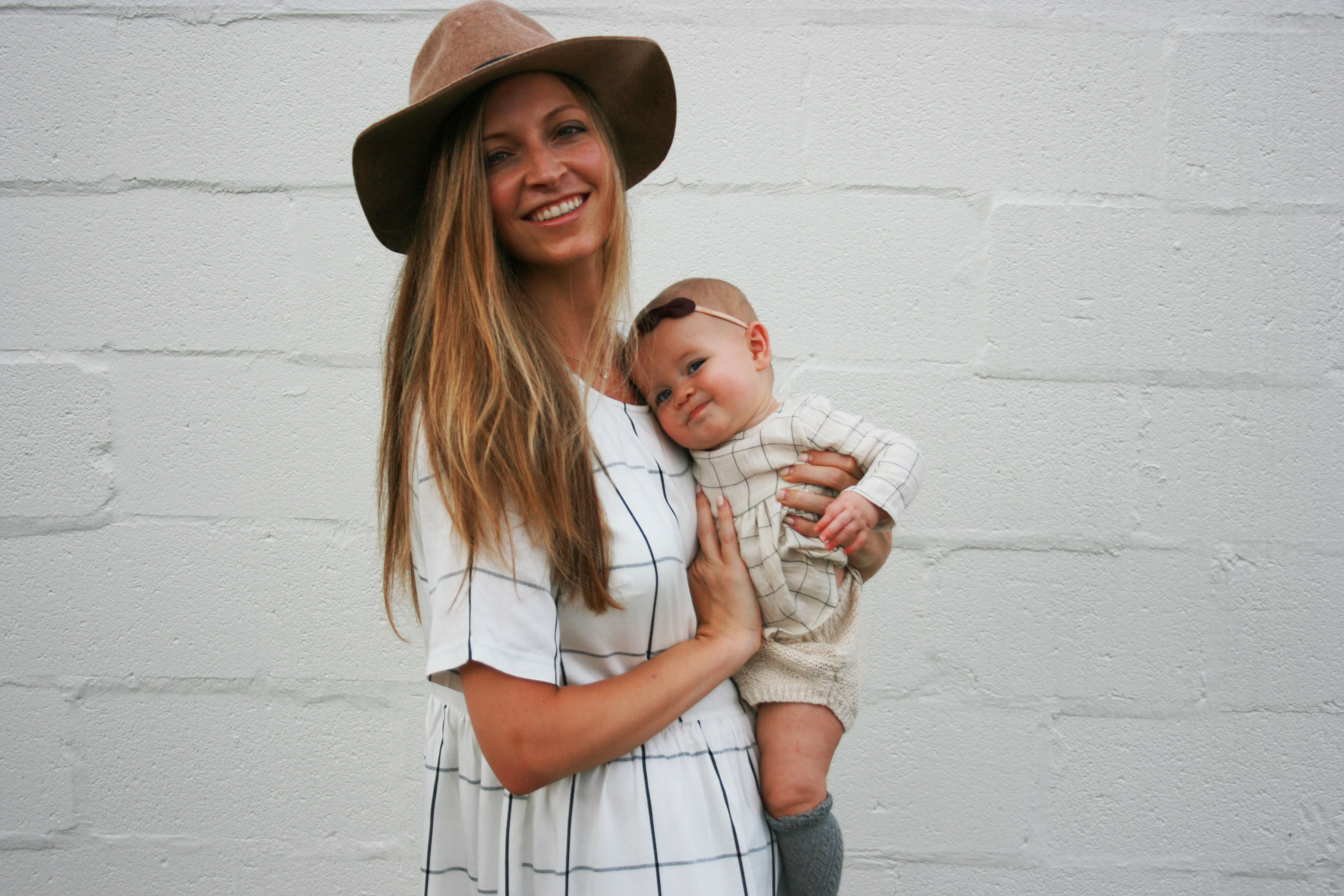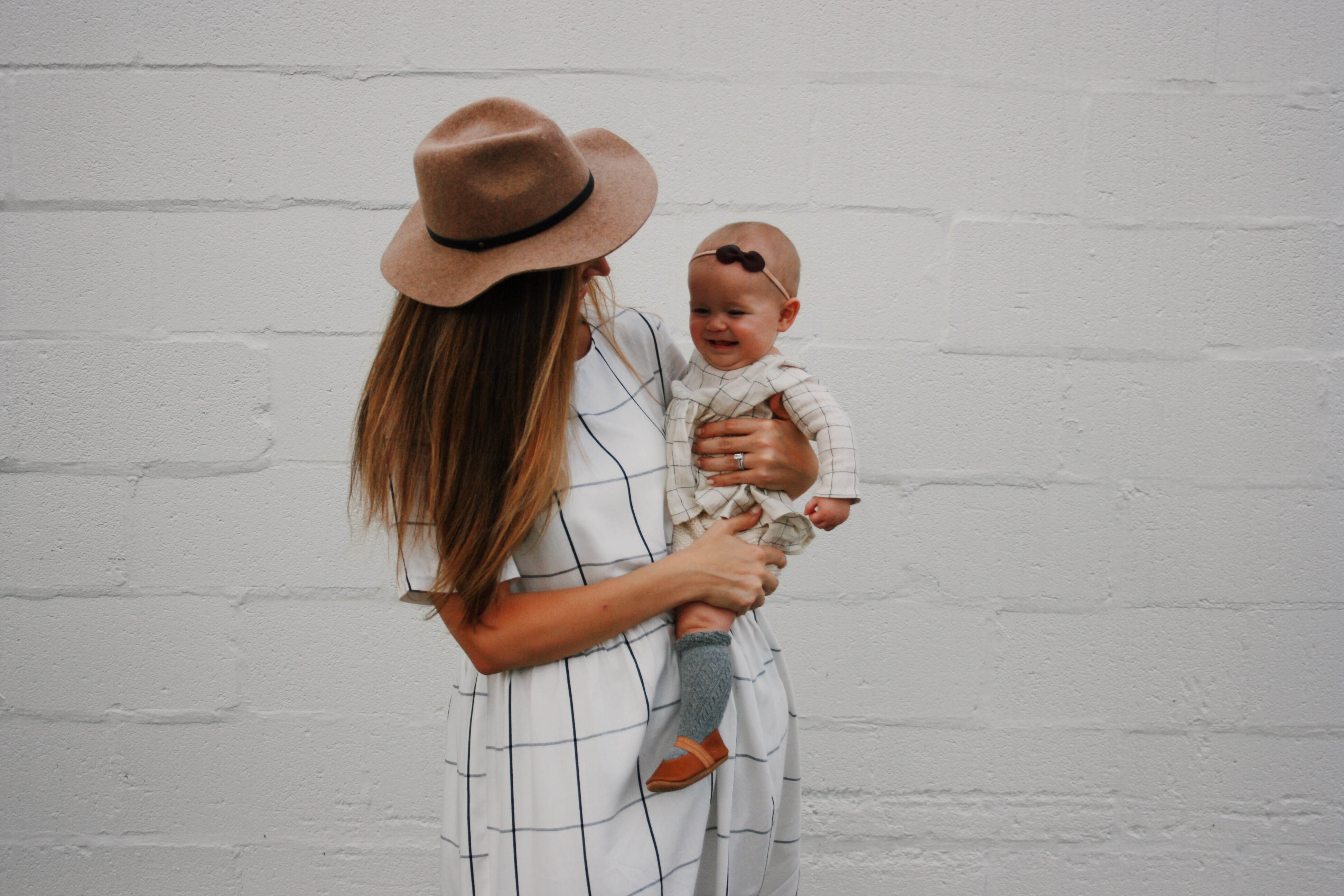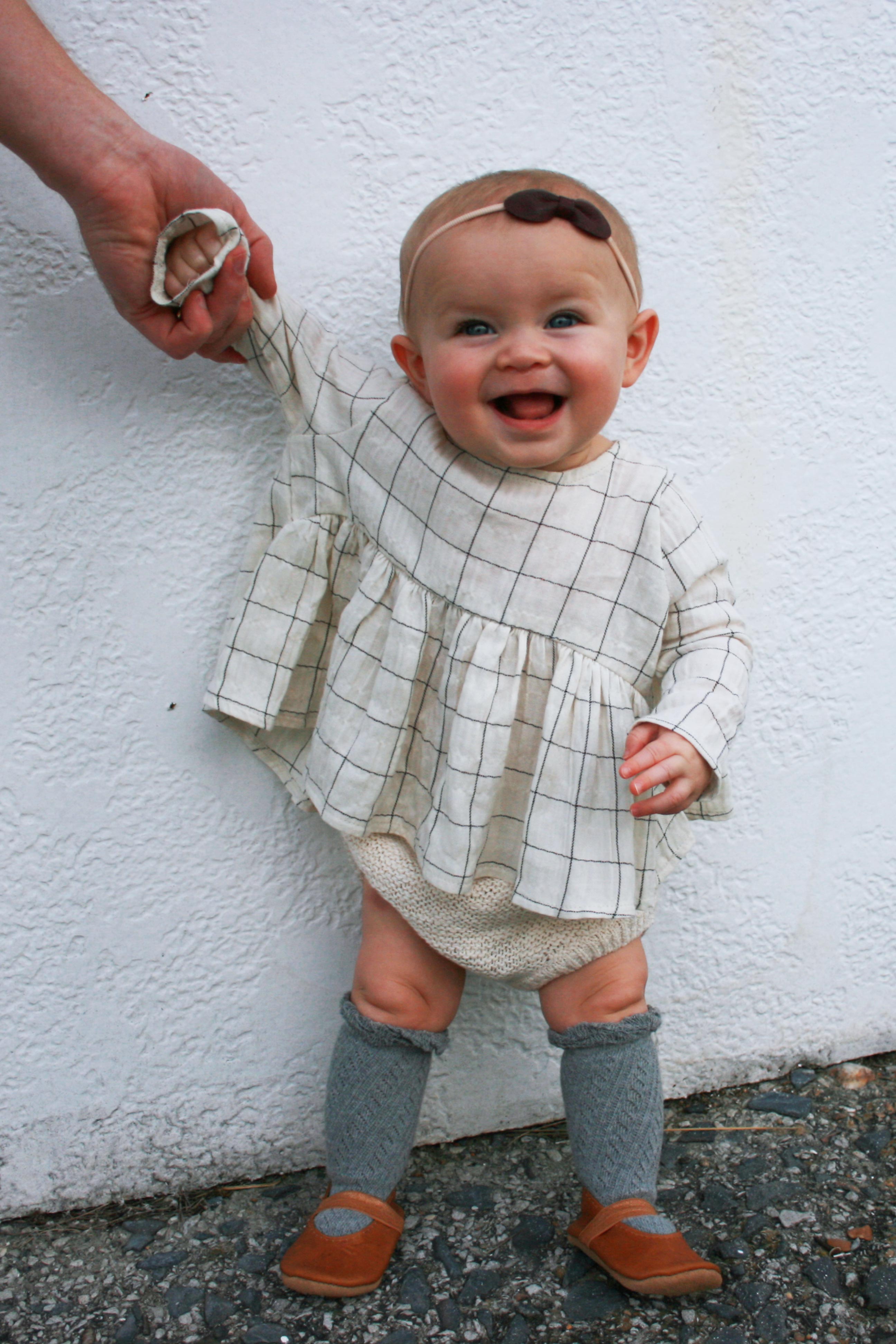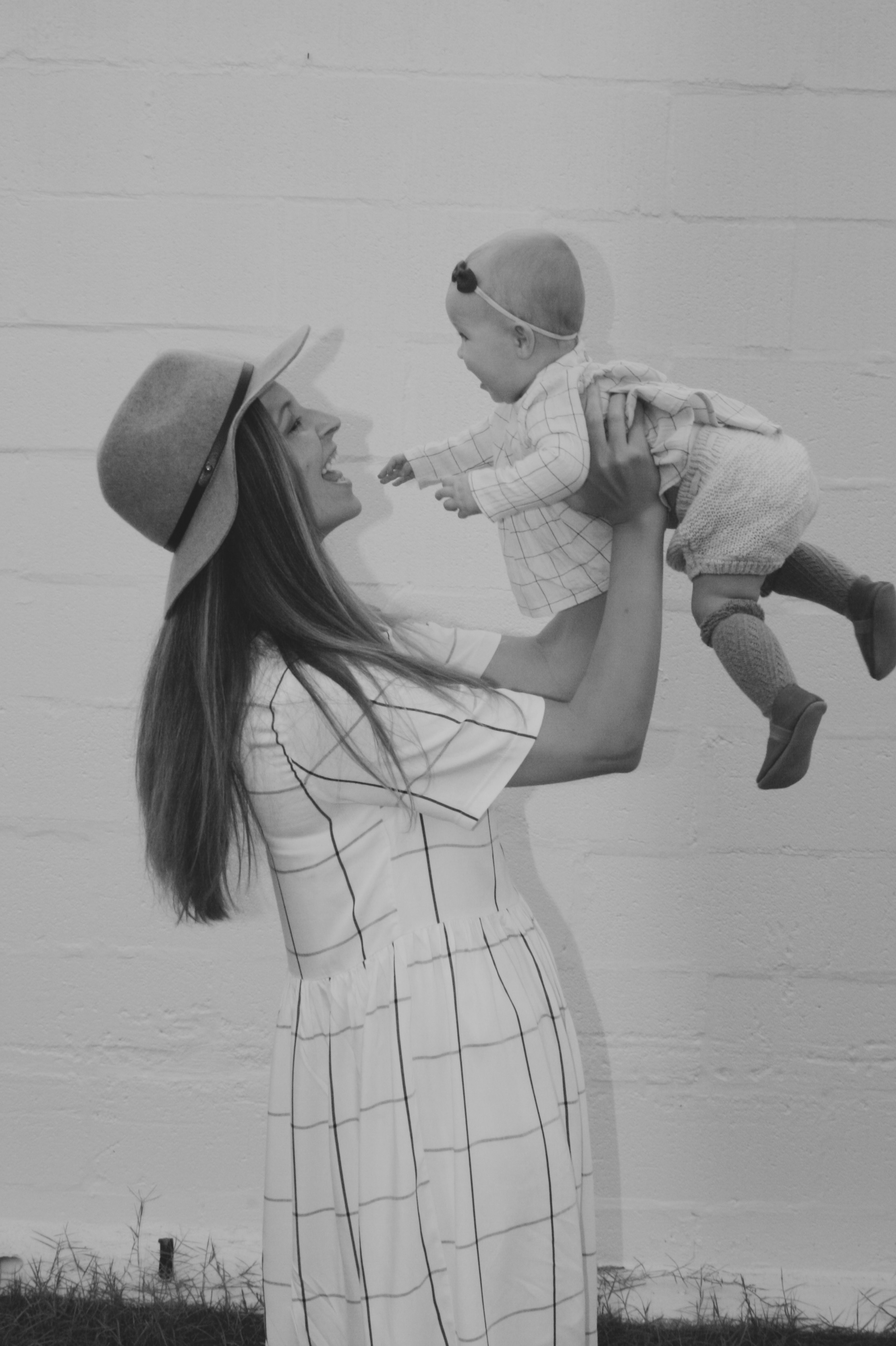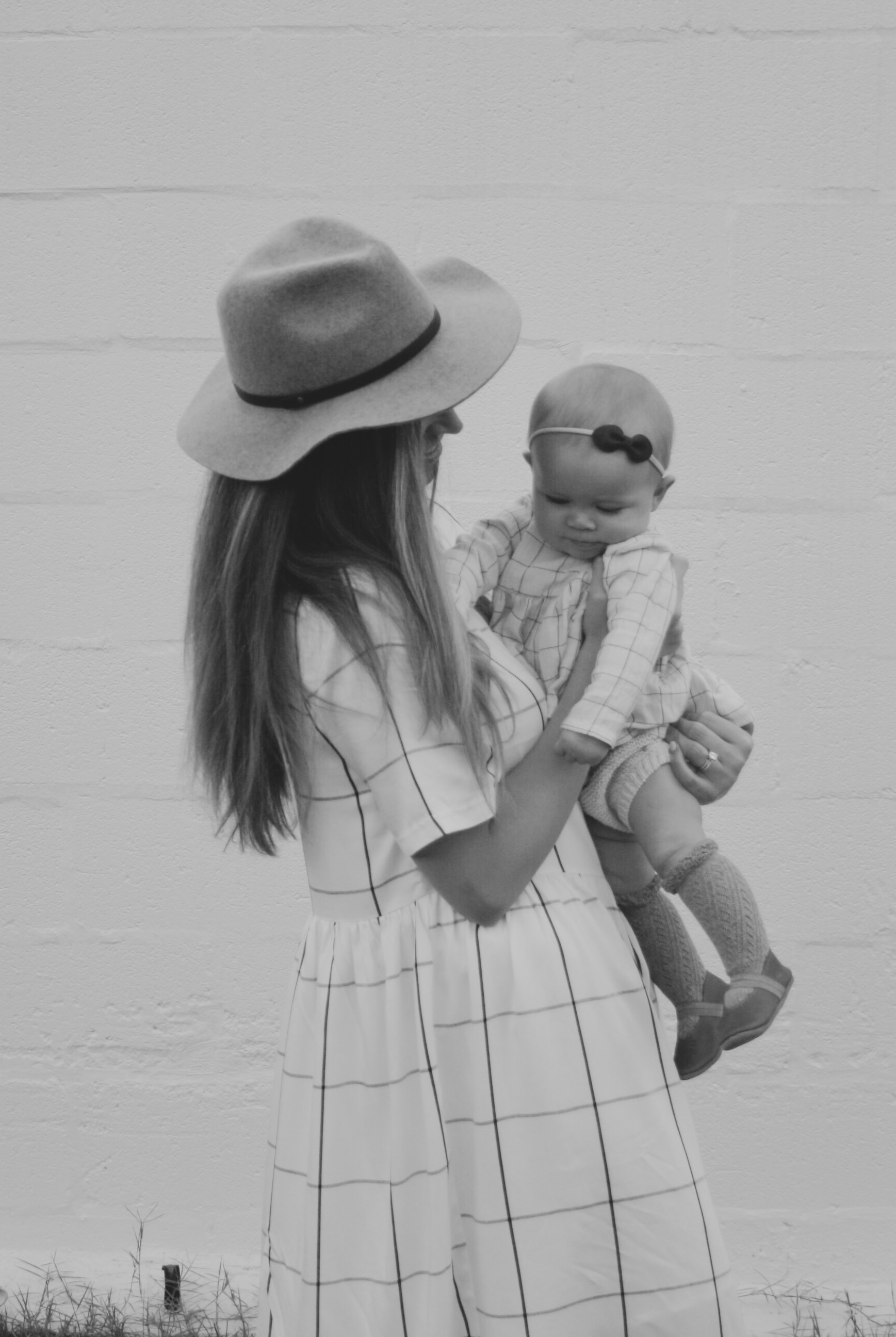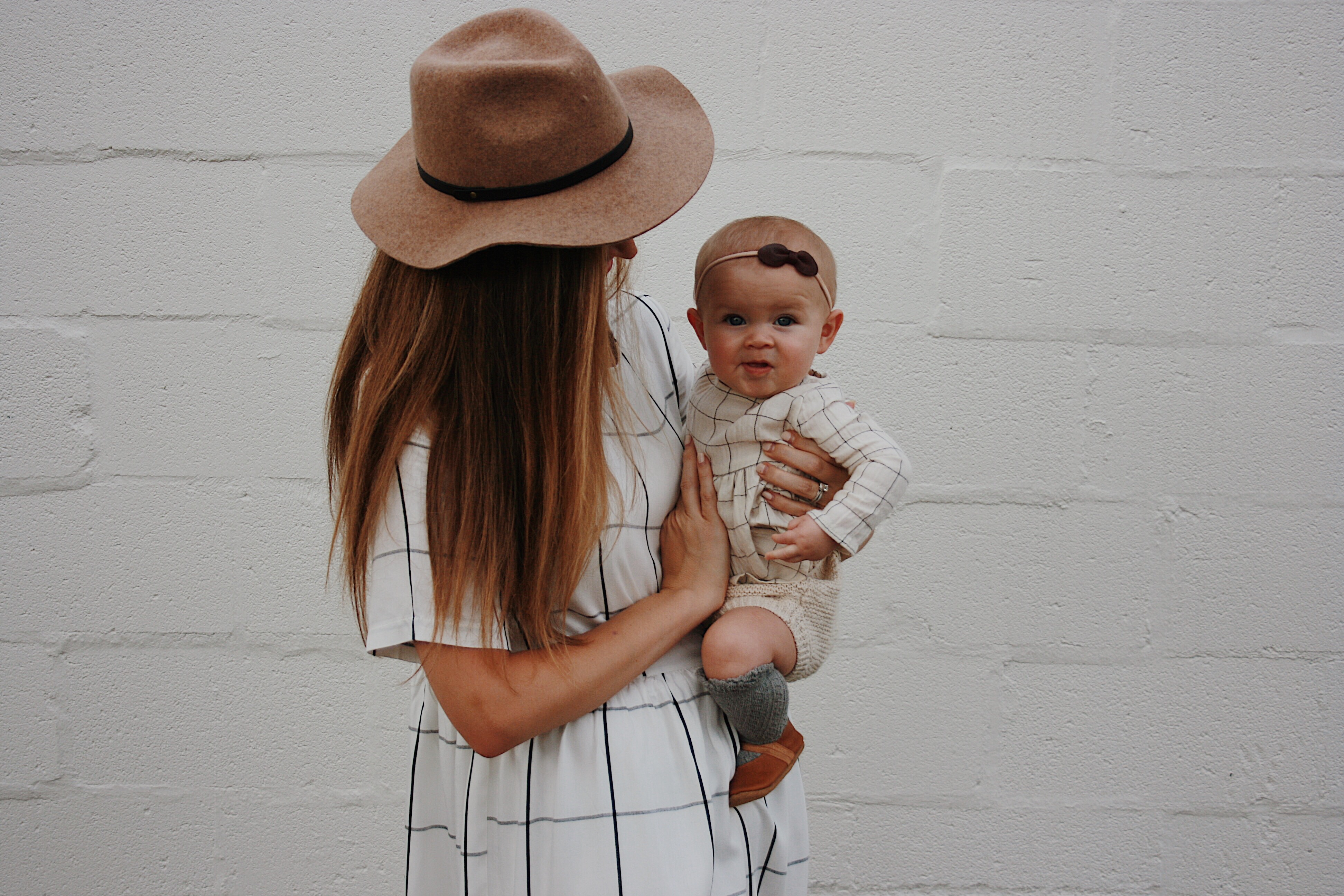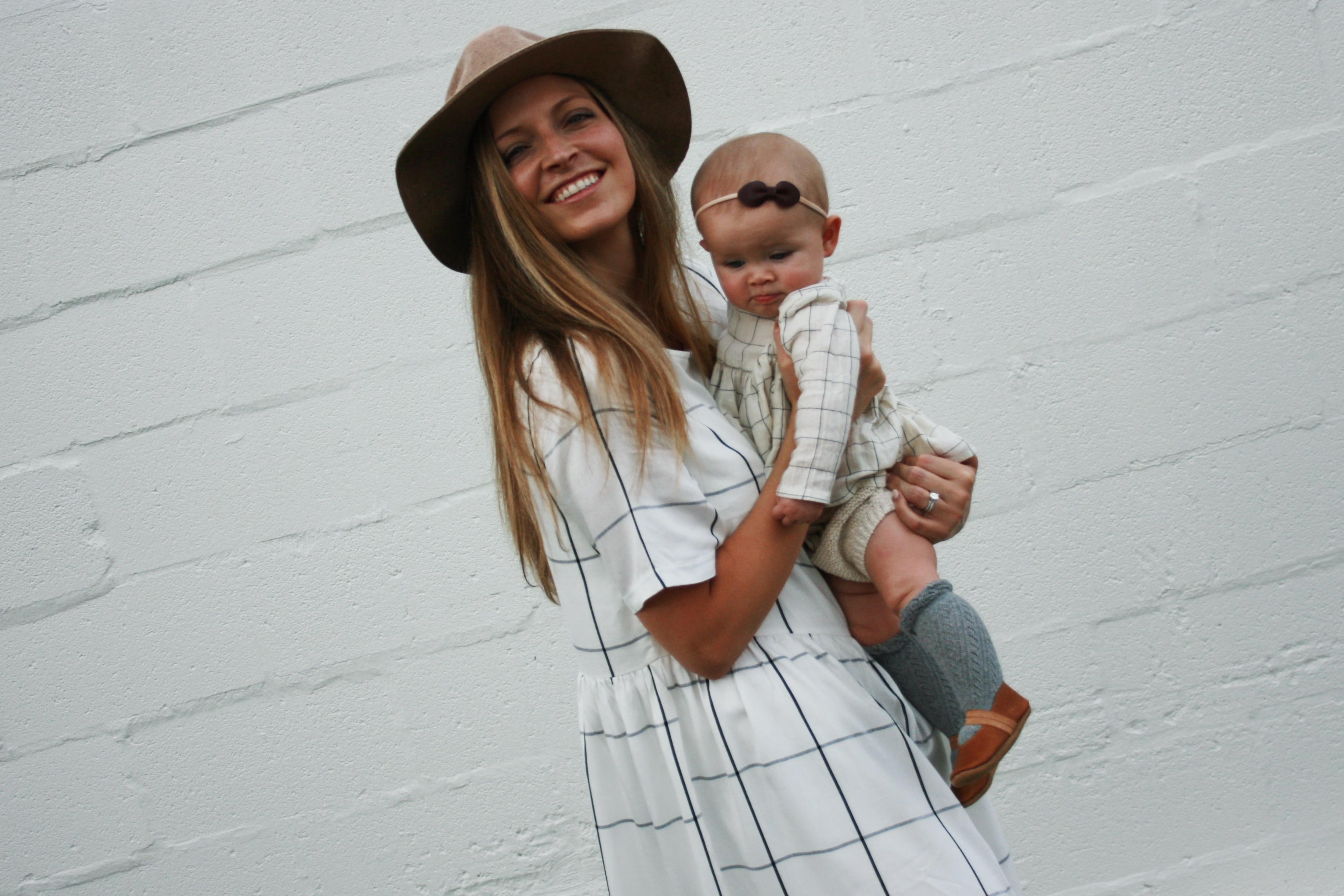 (goodness gracious) geeeeeeeeet it?! I'll be here all day 😉
So it's Friday! You made it! Plus it's officially the first day of Fall! YAY! Favorite weather. Well, when Mississippi cooperates.
I swear to y'all that I'm just going to eat every single word that I ever said before I had a baby. This one being "I will never wear matching clothes with my child." Side eye emoji. I'm now here to say, out loud, that I will most definitely match her through college. Maybe beyond. Judge away.
But seriously, how freaking cute are these window pane, grid-pattern outfits? I've had this perfect midi dress sitting in my closet for awhile now (it's fully lined, AMEN). And when the fall Rylee and Cru baby line dropped with the same pattern, well my heart grew double in size! Had to have it. That's how we ended up here! Matching like a boss. Sorry bout it, Viv.
Tell me I'm not the only one?!
Now, off to kick this day in the face! Hope you all have such an awesome weekend! Thanks so much for taking the time to stop by! 🙂

My dress [I ordered a size down for a closer fit (wearing XS); it's a looser dress. LOVE THIS STORE] | Hat
Viv's outfit: Top | Bloomers (old Zara) | Headband | Socks | Shoes