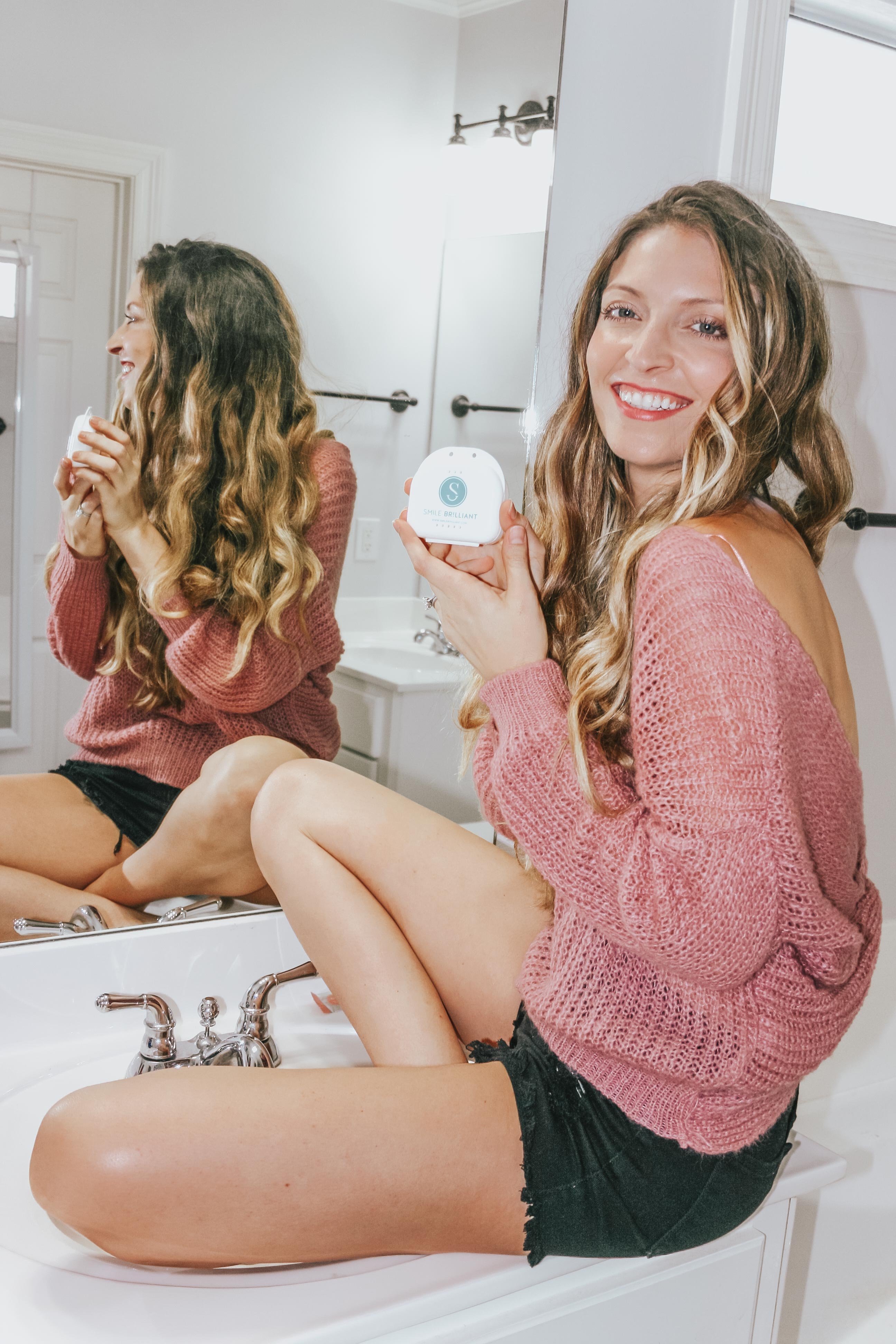 Okay, so what is one of the first things you notice about someone else?! Or one of the first things you do if you want to make a good impression on someone?! If you answered SMILE, then yessssssss ME TOO!!
*Read all the way through for an amazing giveaway!*
Y'all, my story dates back to middle school. I had braces for so many years that I lost count; I didn't get them off until I was a sophomore in high school… (never wore my retainer, eye roll!). By the time I actually did get them off, my teeth were so white and so straight! Fast forward 10 years to life after college and motherhood… my sparkly white smile looked a lot less sparkly and a lot less white! Looking at you wine AND coffee! For year(s), I have tried different whitening methods here and there and I've never seen the real results I've desired. SO when Smile Brilliant reached out to me and asked me to try their whitening system, I was pumped!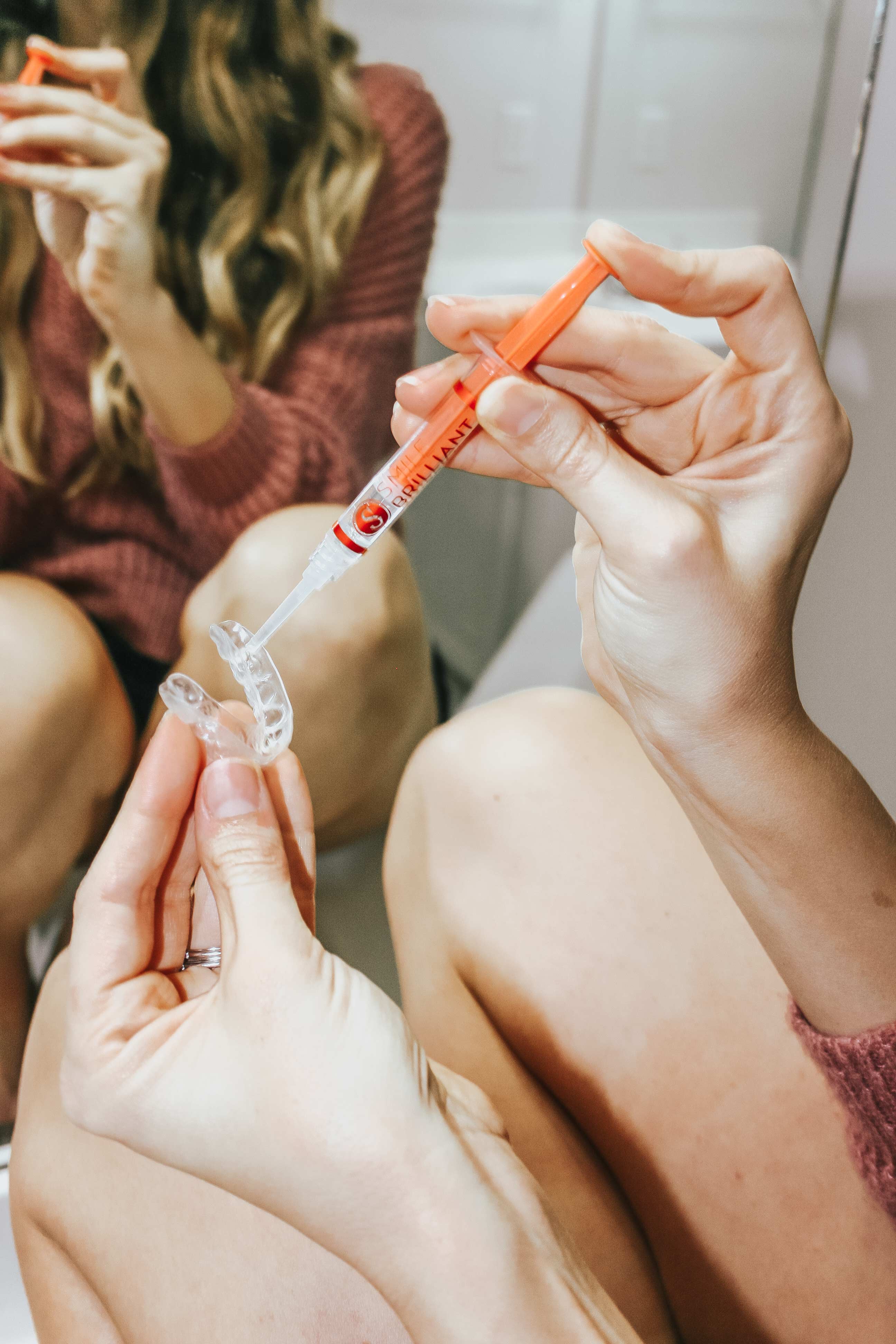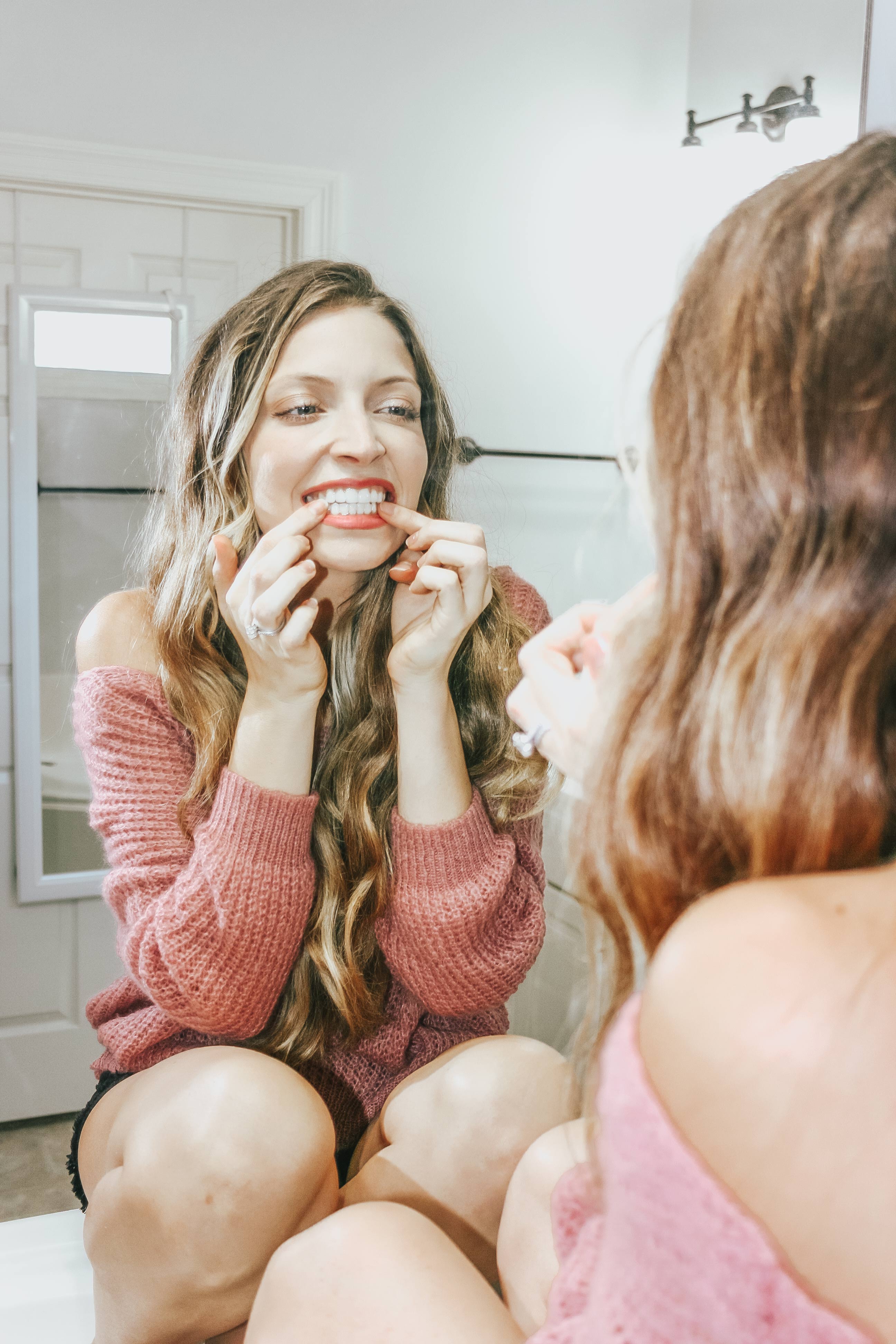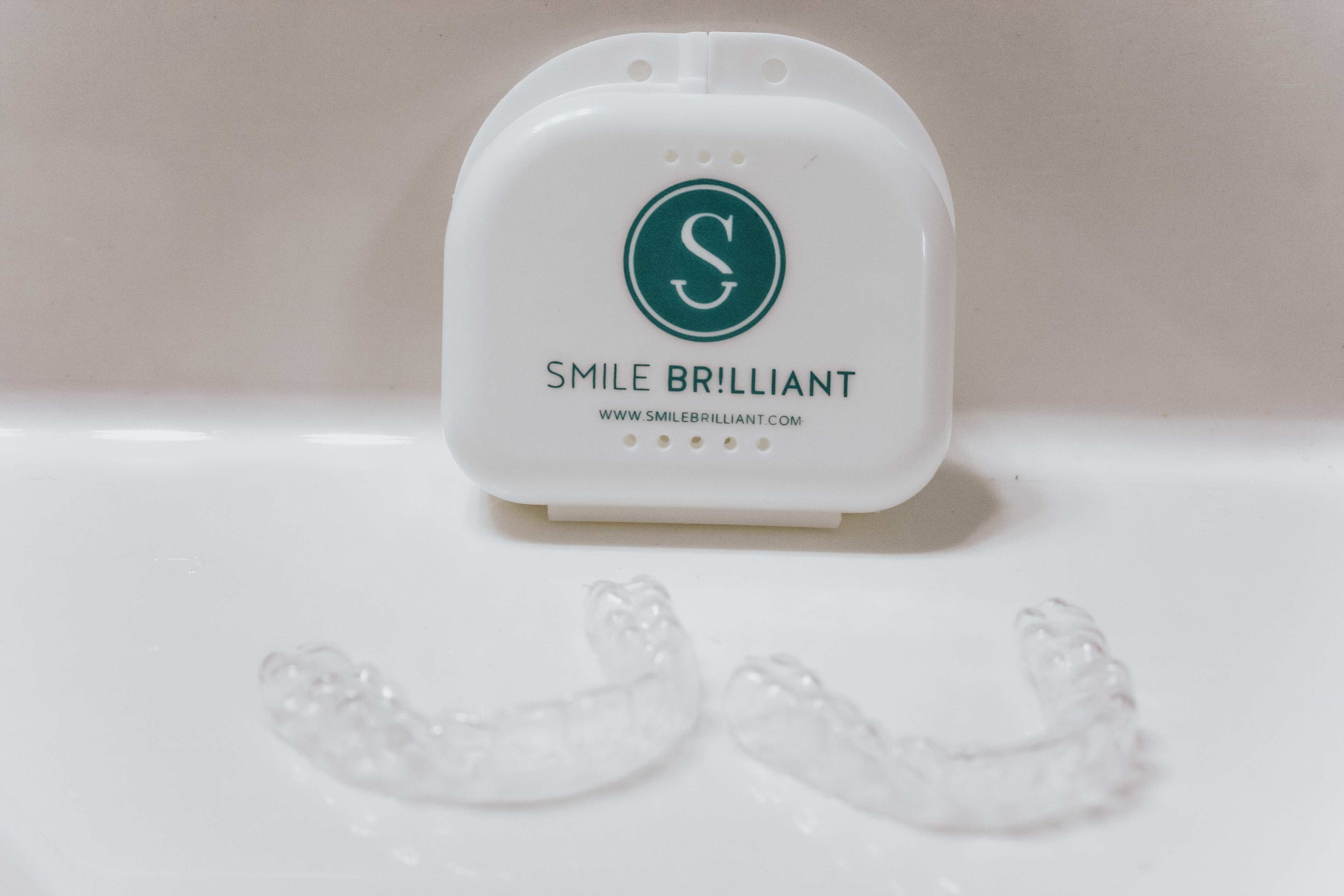 Smile Brilliant takes away the hassle of going to a dentist office, period! And for a fraction of the cost! (praise hands) They offer a teeth whitening process that is recommended by more dentists than any other procedure in America. Their custom-fitted whitening trays are made in the United States for 70% less than your dentist and 3x to 5x faster!
How does it work? It's so easy! You answer some questions online about which package would be best for you and they ship you a box containing everything you need to make teeth impressions. There are step-by-step instructions with pictures to walk you through making the impressions. There's even an extra in case you need a "re-do". Once you have your impressions made, place them in a provided stamped package and mail them off to be made into trays. It typically takes a week or so to get the trays back. THEN the whitening begins… I like to whiten around 45 minutes at a time, but you can also go up to 3 hours at once. I highly suggest following up with the desensitizing gel AFTER you whiten. Your teeth have pores that open when you whiten them and they don't fully close immediately after you whiten which leaves room for drinks/food to . The desensitizing gel helps with that, as well as helps with the sensitivity you may feel from the whitening process. It really is incredible the results you see (immediately after one use to weeks of use!)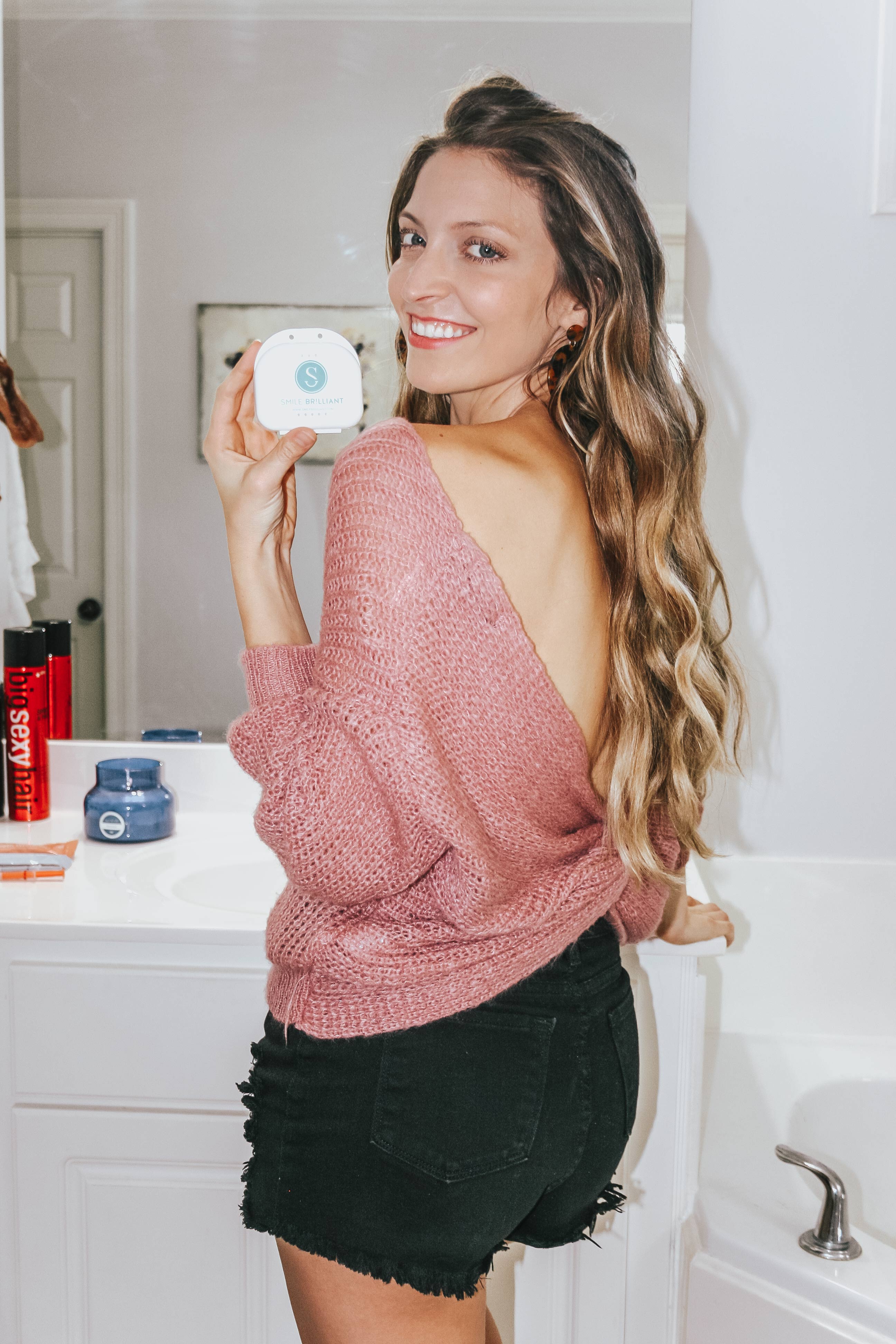 Before and after: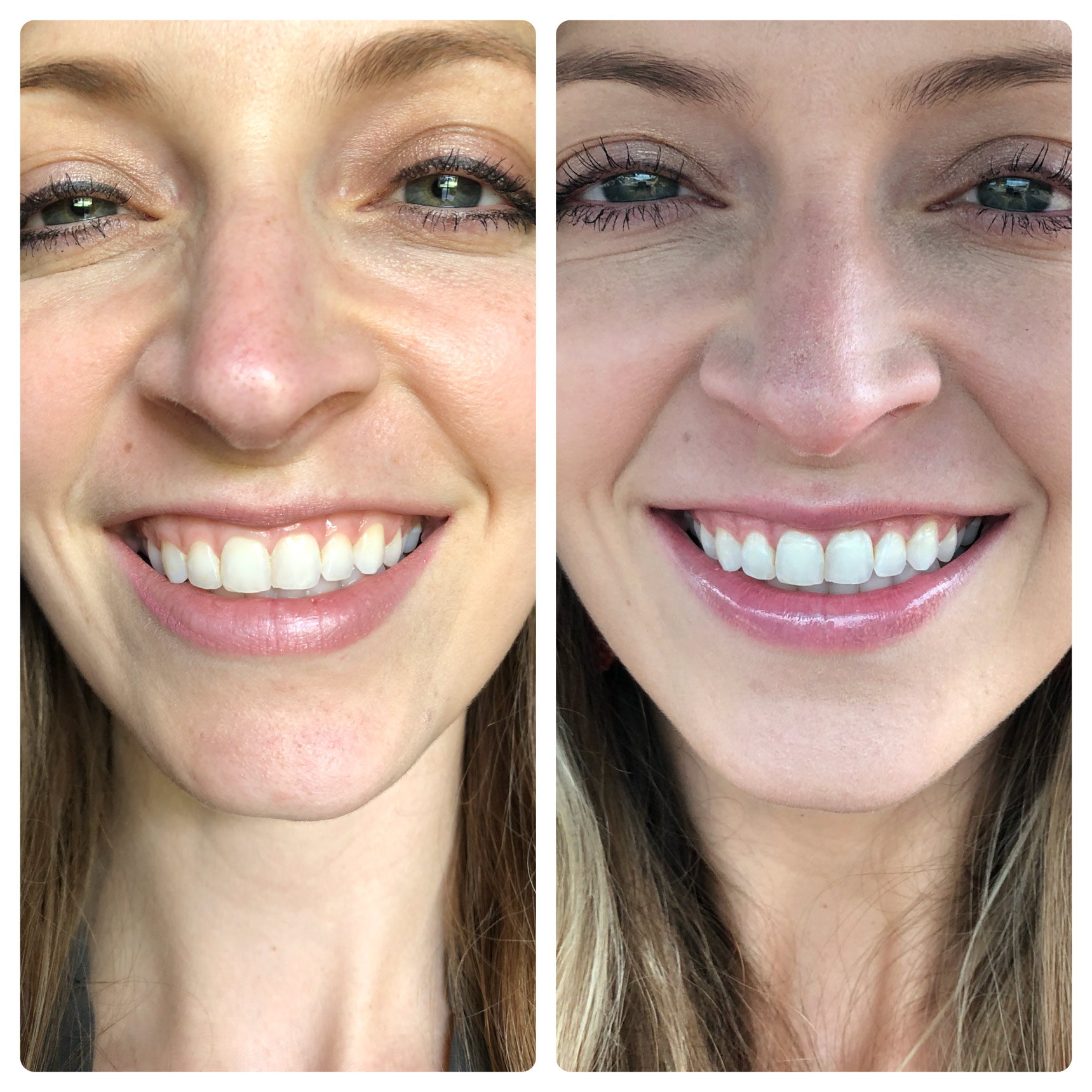 I love love love Smile Brilliant and I definitely would recommend this to anyone without hesitation! Whichhhh is one of the reasons I'm so excited to partner with them in giving away a $149 credit to your own at-home teeth whitening kit!
The ONLY thing you have to do to enter is leave your first name and your email address here: http://www.smilebrilliant.com/g/twentytwolane 
That's literally it! The giveaway will close on/before 2 weeks from today; it's open to USA, UK, Australia and Canadian residents. Good luck, y'all!!
You can also get 15% off of your order by using code: twentytwolane15

Sweater can be found: here