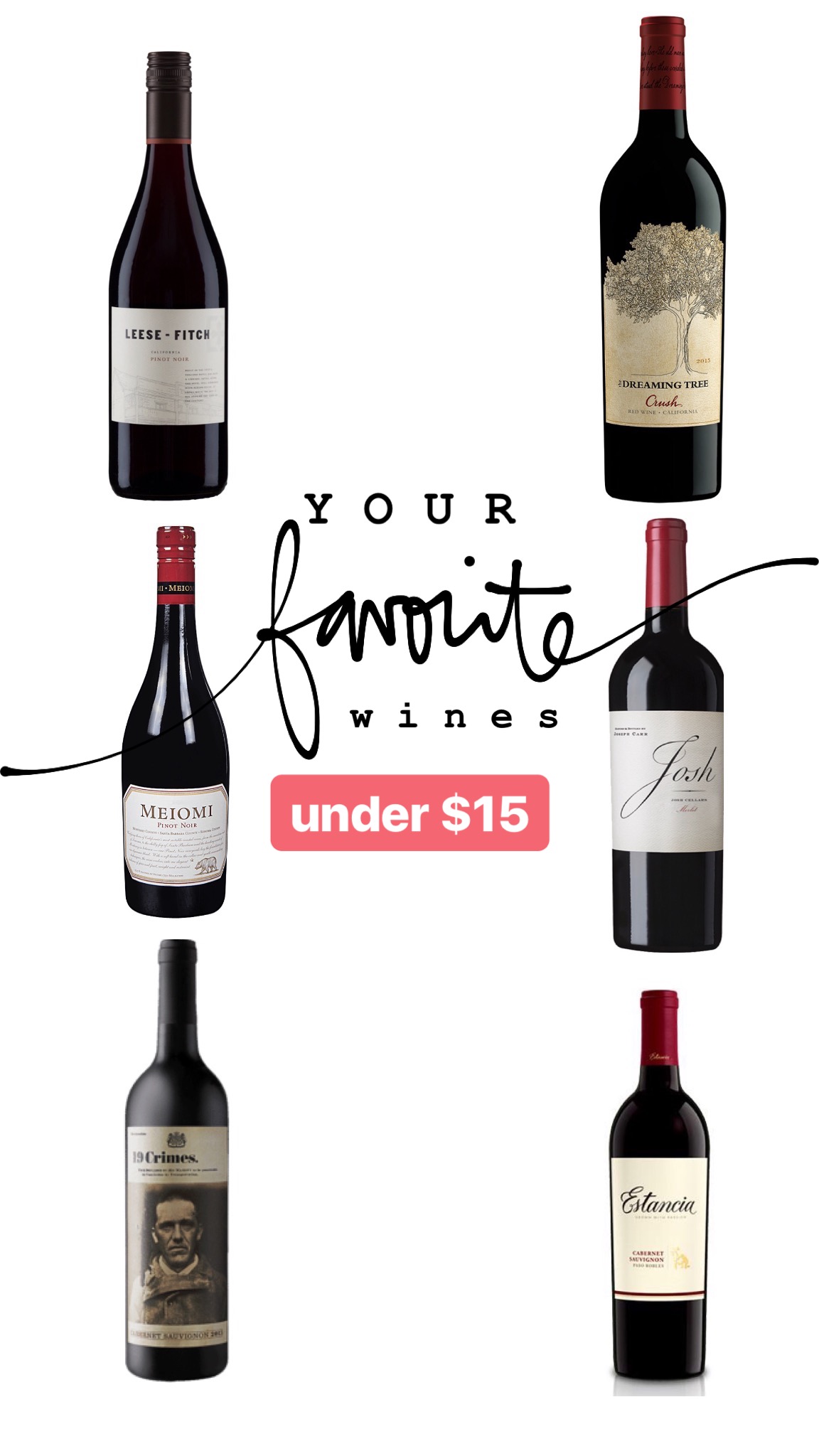 I asked and you guys pulled through BIG! On my Instagram post here, I asked what your favorite wines were under $15. I've tallied them up and they're all below in one place (in no particular order)!
Simple Life Chardonnay
Josh Chardonnay/Sav Blanc
Leese-Fitch Pinot Noir (lots of recs)
Harken Chardonnay
Anne Amie Pinot Blanc
Anne Amie Pinot Gris
Exitus
Moneto Prosecco
Barossa Valley Estate Cab
Josh Merlot
Little Black Dress merlot
Kim Crawford
Meiomi Pinot (lots of recs)
Barefoot and Cupcake
Steakhouse cabernet
Josh legacy red
Belle Glos pinot noir blanc
Boom Boom Syrah
Menage a Trois red blend
Crane Lake
Dreaming Tree Crush (Dave Matthews' winery's red blend)
Antigal Uno Malbec
Till Malbec
Big House red- red blend
Estancia Cabernet
Justin Cabernet
Whitehaven Sav Blanc
The Path Cab at whole foods
California Roots for Target
Santa Margherita
19 Crimes merlot or cab
Can't wait to work my way through this list. ENJOY, y'all!