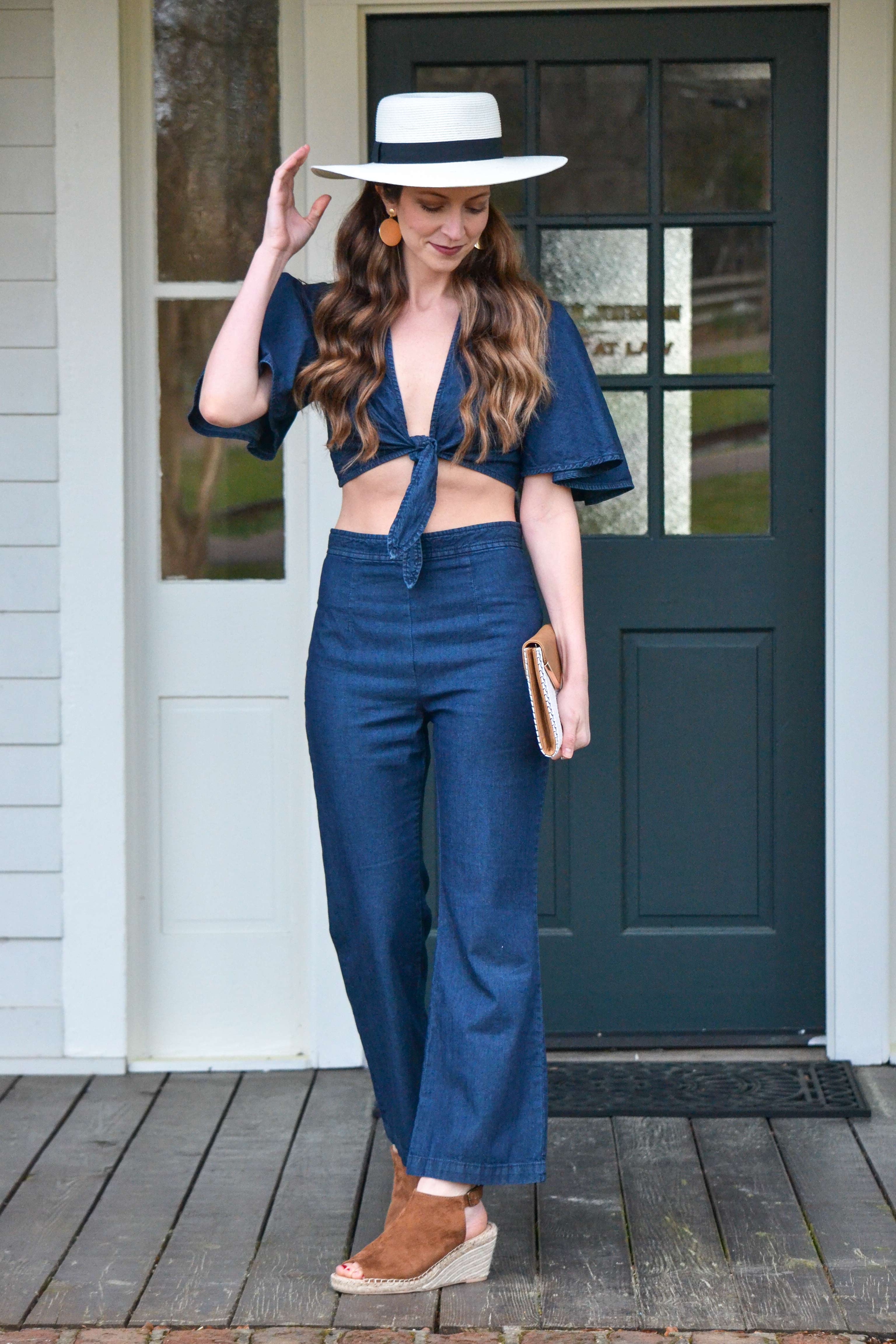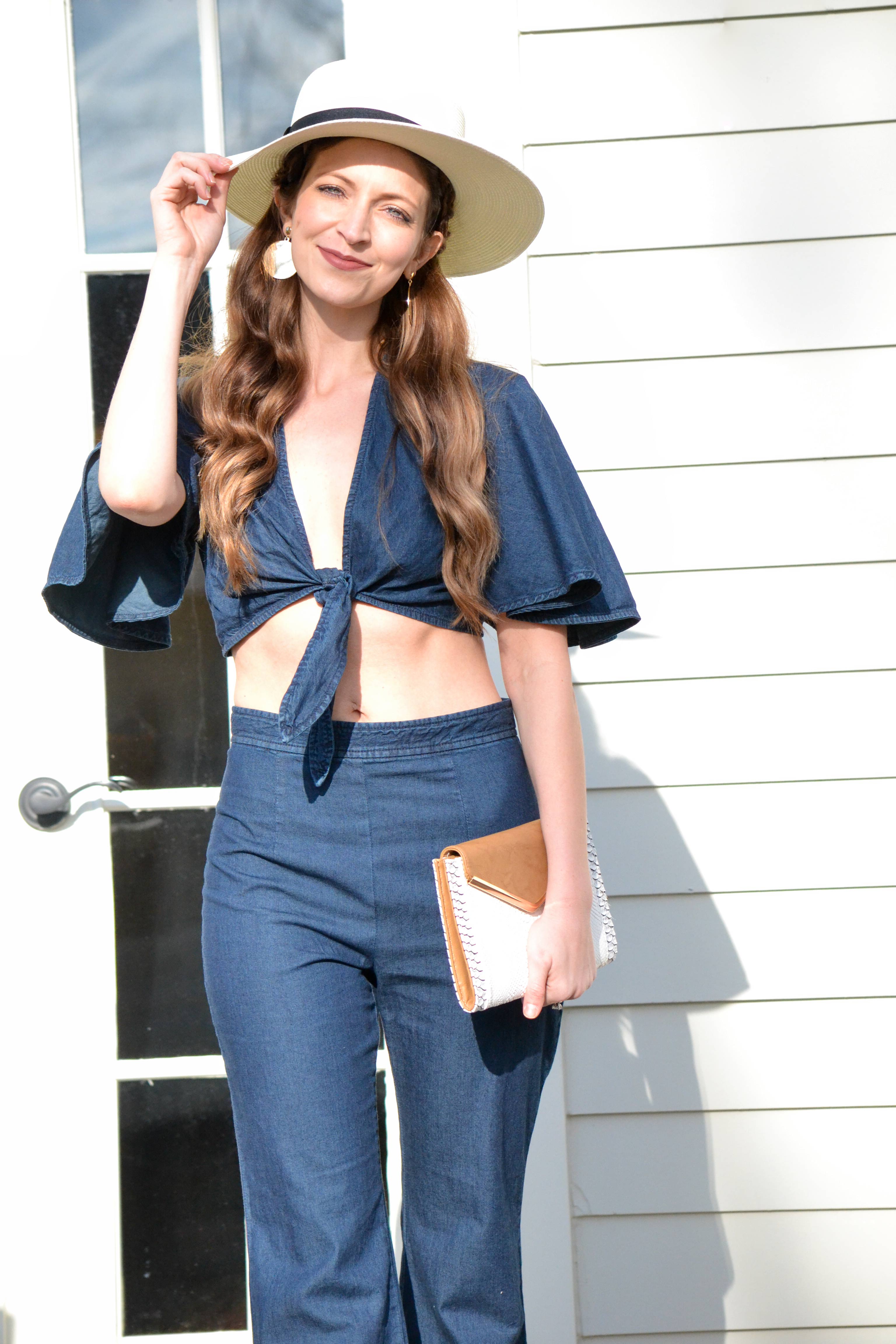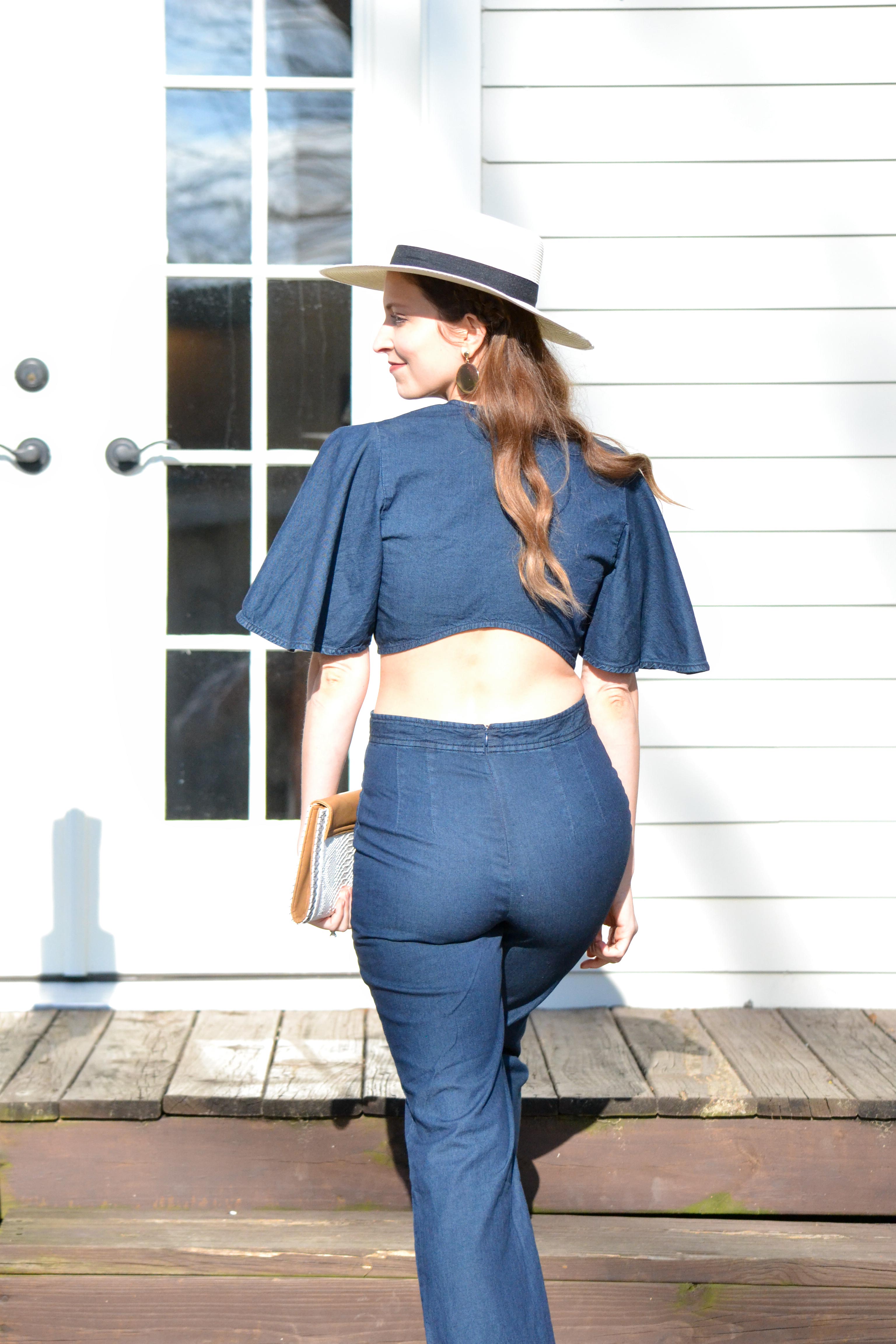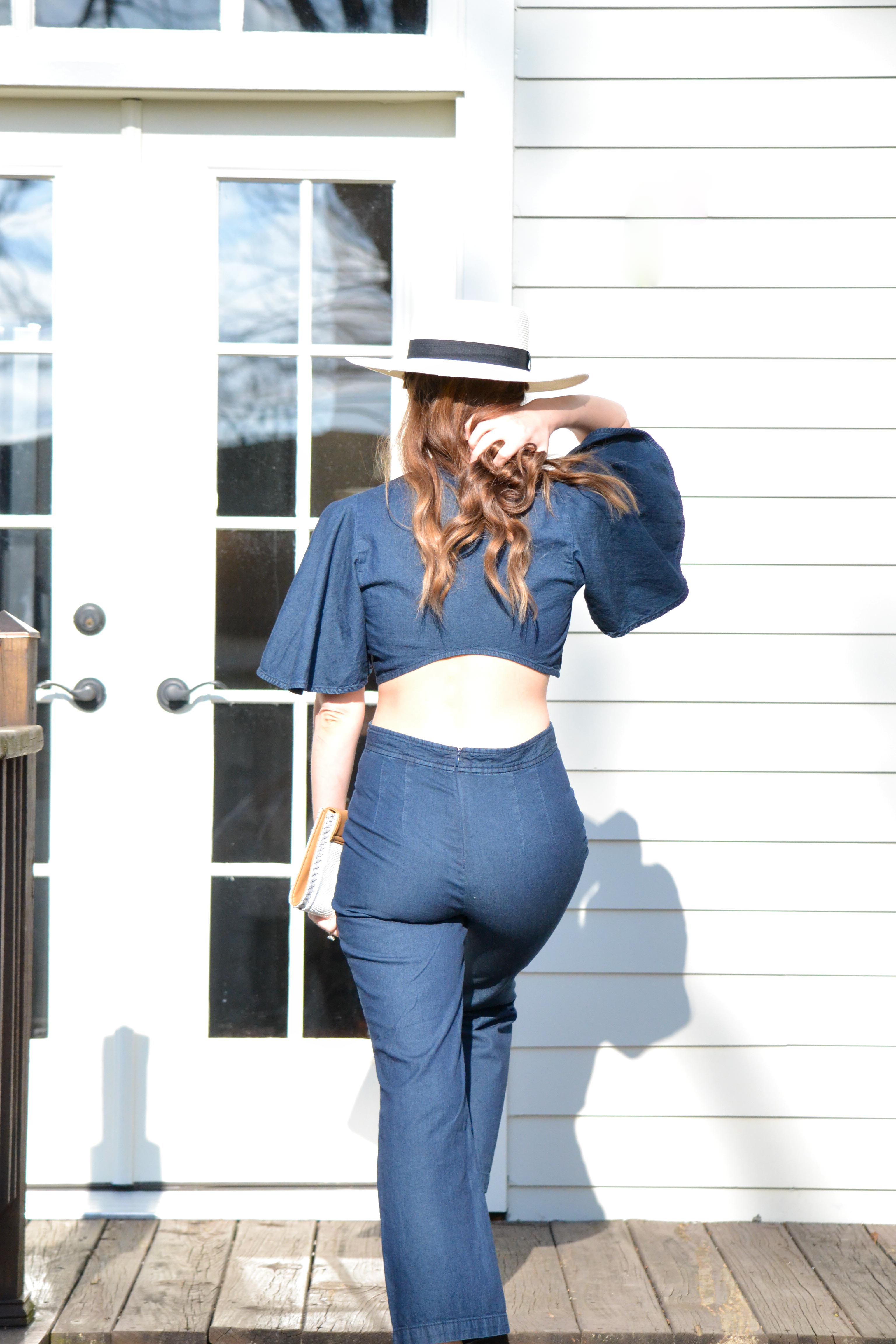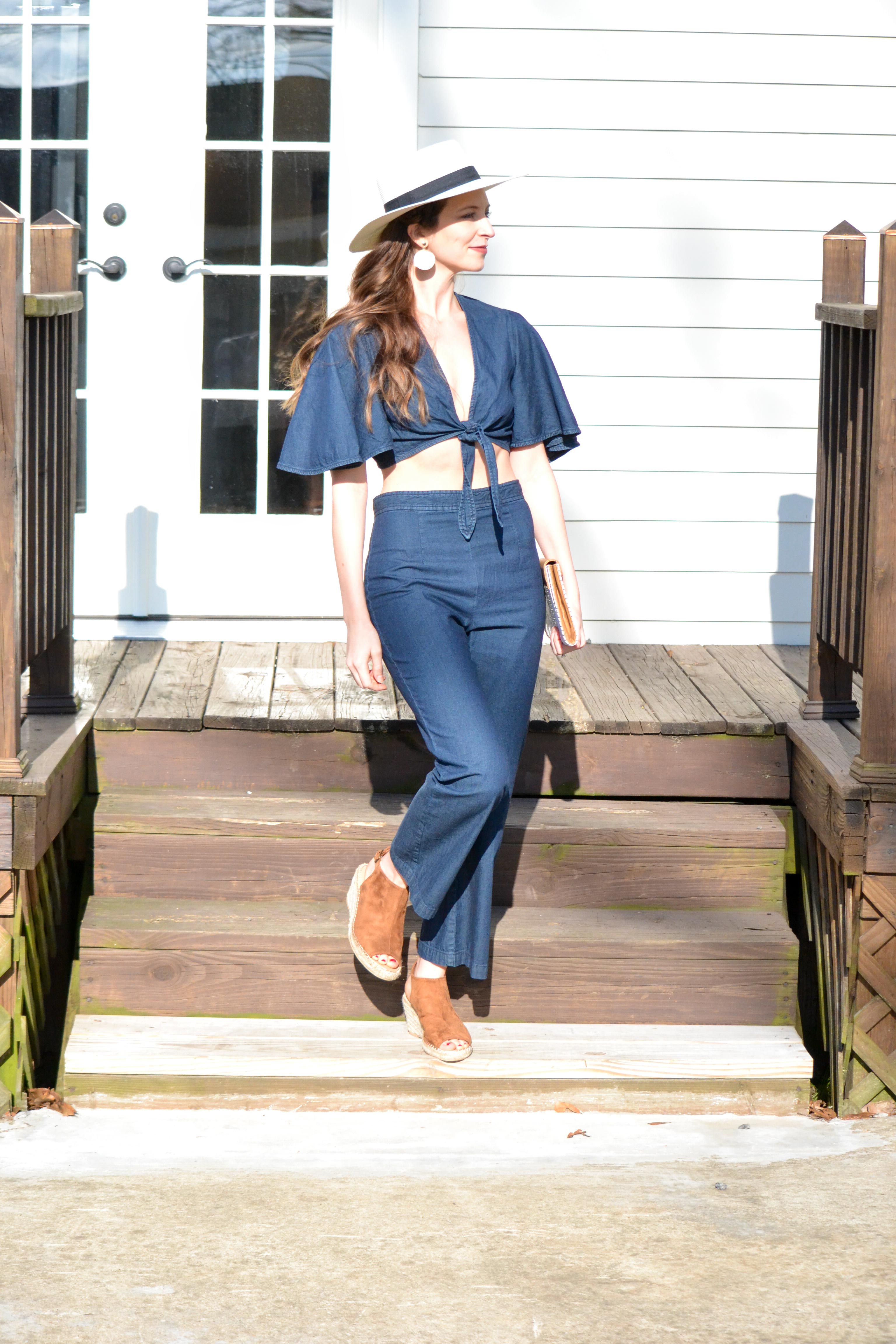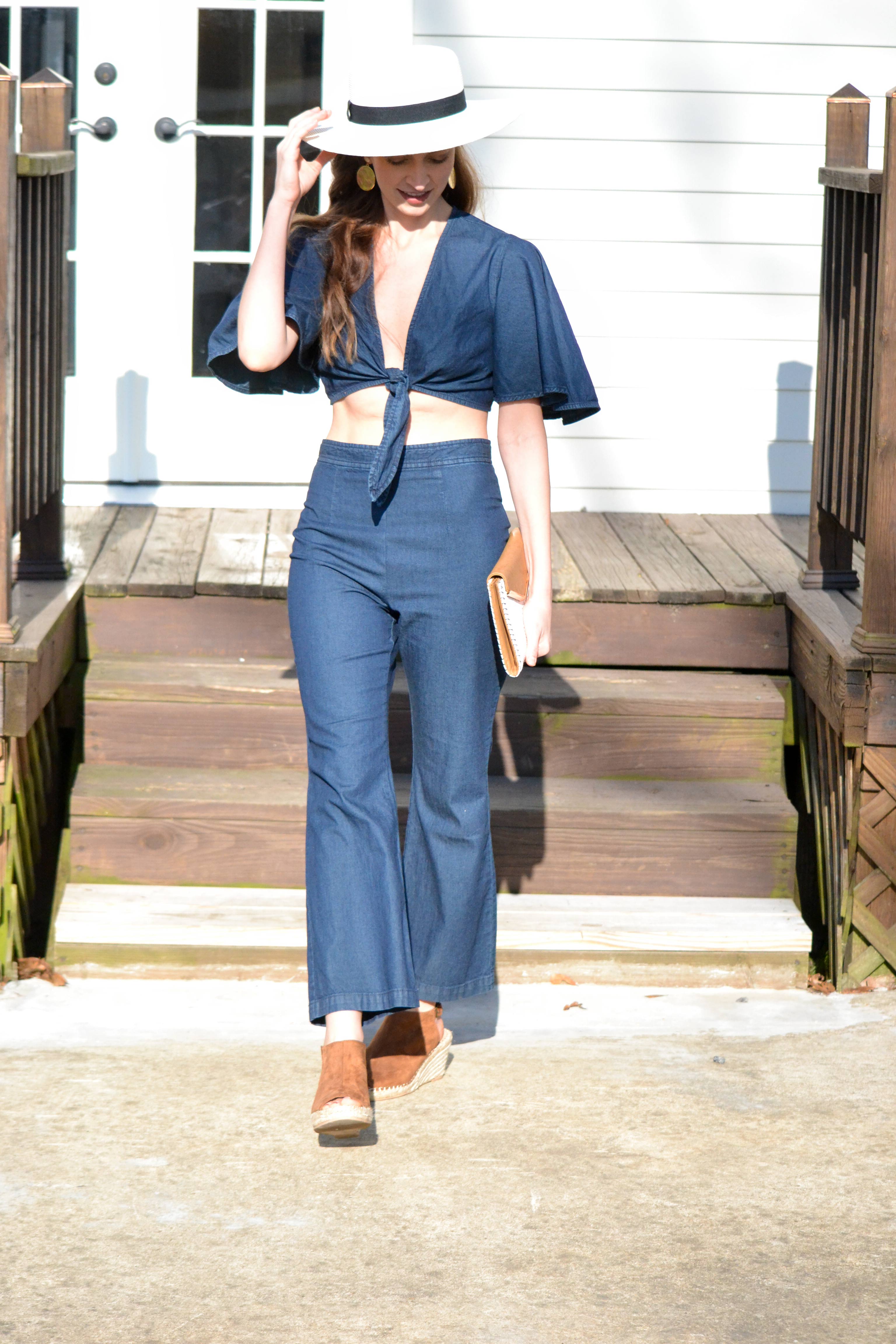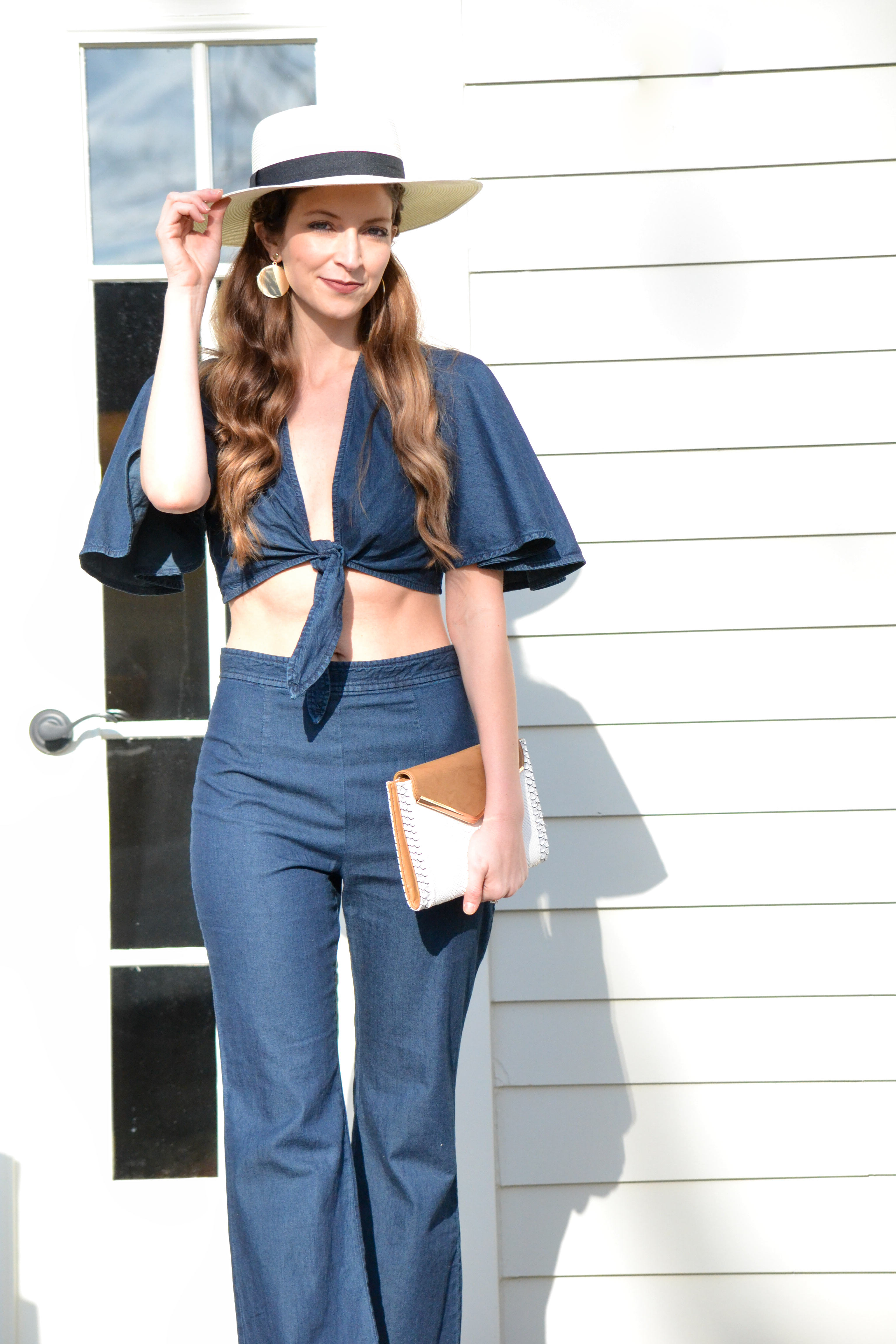 Missing the weekend so hard right now, BUT excited to kick off this week! I'm going to share trends soon but thought I'd start out by talking about this outfit! A couple of weekends ago, I was out shopping with my mama. We were actually shopping for HER, but this set caught my eye in the store and I had to try it on. It was complete love, and I think what sold it for me was the number of different ways you can actually wear it. The top with other pants or shorts would be precious… The whole set with sandals or sneakers, fabulous. Beach trip, perfect! I will for sure be wearing it on repeat all spring and summer.
NOW, LET'S TALK SPRING TRENDS
…
HIGH WAIST:  I'm seeing a ton of high-waisted pants/shorts/skirts this season. A lot with flare legs too. I'm personally a huge fan! Maybe because it's easier to hide my meals/margs 😀
COLOR: Loud colors. Bright colors. Bold colors. Color block. All. The. Colors.
JUMPSUITS/ROMPERS/SETS: They are everywhere. And I've seen some incredibly cute, super affordable ones. Excited about this trend.
HAIR ACCESSORIES: Hats, bandanas, scarves, scrunchies, clips, headbands
PLAID/POLKA DOTS/PATTERNS: Plaid is going to have to grow on me, but I love polka dots and mixing patterns & can't wait to see the way people style those.
RUFFLES: Looks like they're here to stay.
TULLE/SEQUINS/SHEER/RUBBER: I'm not officially ready to say that any of these are trends yet, but I'm keeping an eye out on them.
What trends are you seeing so far? Drop a comment below and let me know! Now, go slay the day!! You are a rockstar!