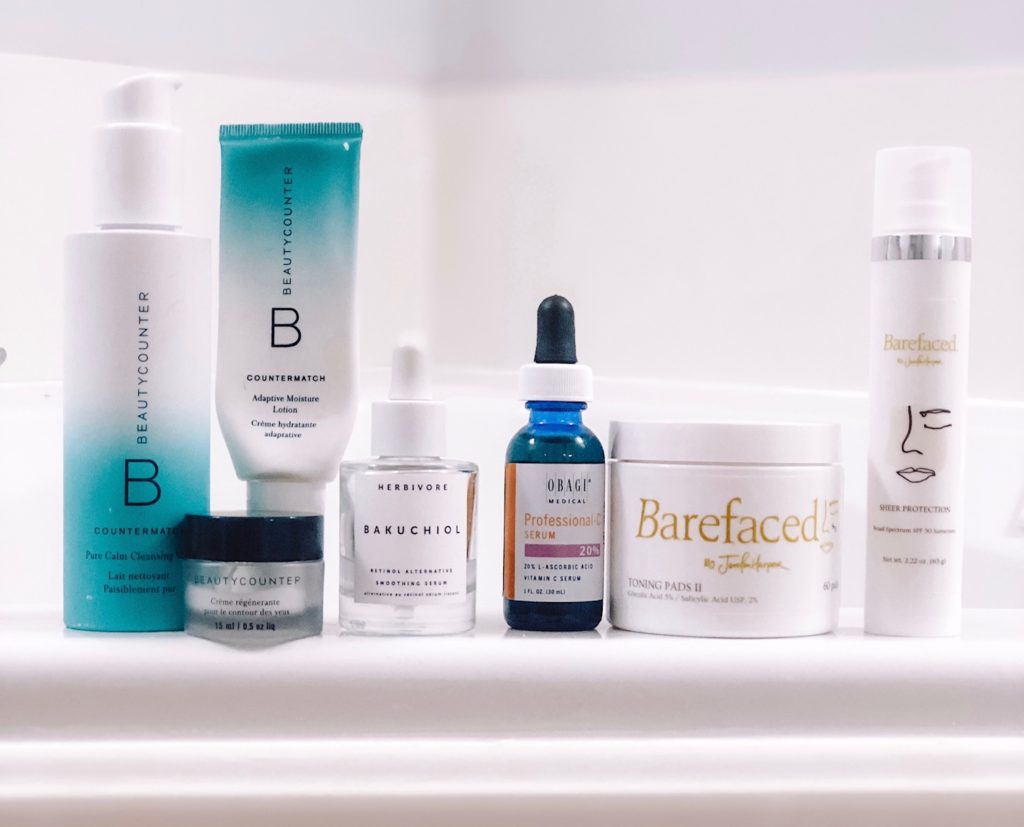 Skincare… I really only started properly washing my face morning/night at age 29 (gasp!). Crazy, right?! Don't be like me, haha! I didn't have a routine and I didn't even know where to start or who to go to for information on products. It's all pretty overwhelming when you get started. Hopefully, I can save you some time and point you to two people that I trust and recommend if you're thinking about investing in your skin. Their Instagram handles are: @skinbyblair and @jordanharper_np.
Both Blair and Jordan have a ton of valuable information saved to their highlights as well as overall tips/tutorials on all things skincare… not to mention the before/afters of botox/fillers if you're interested in learning more on that, too. They will both tell you that you'll want to start using 3 things for sure… vitamin c, sunscreen and a retinol. There are so many different kinds that are out on the market and they break down which ones are best for different skin types, etc. Okay so just go follow them, byeeee.
Wait, here's my current routine/order:
Morning: Wash my face with cleanser, toning pad (so good), vitamin c (investment but worth it), bakuchiol serum, sunscreen, moisturizing lotion
Night: Remove makeup, wash my face with cleanser, bakuchiol serum, eye cream, moisturizing lotion
*** I do want to mention that when I run out of certain products pictured above, I will be trying out a few new things that I've been researching. When I run out of bakuchiol (which, I love!), I will be replacing it with Obagi Revitance. When I run out of BC cleanser, I will be replacing it with Revision Papaya cleanser. When I run out of BC eye cream and moisturizing lotion, I will be replacing it with something but not sure what yet. Hope this is helpful!!