Hey y'all! Happy Thursday! I'm so excited for today's post recapping my girls weekend in North Carolina on Lake Norman! We had such an amazing trip and got to hangout at some of the coolest restaurants in the area. I'm going to break this down into sections so that it's easier for you to read and to plan out your own vacation.
Where To Stay:
We stayed at a cute new Airbnb that's lakeside in Cornelius, North Carolina. It's a newly furnished and updated condo right on Lake Norman. It has a great extended patio that overlooks the lake, boardwalk, and the pool. It's the perfect setting for gorgeous sunrises and sunsets on the water. It's 3 bedrooms, 2 baths, and holds 6 guests. It would be great for bachelorette parties, family trips, guys trips, girls trips, or a romantic weekend getaway. It is a reallyyyyy great location and is walking distance to Port City Club restaurant (more on them later); you can follow this Airbnb on Instagram here, and you can book them here! We had an awesome stay!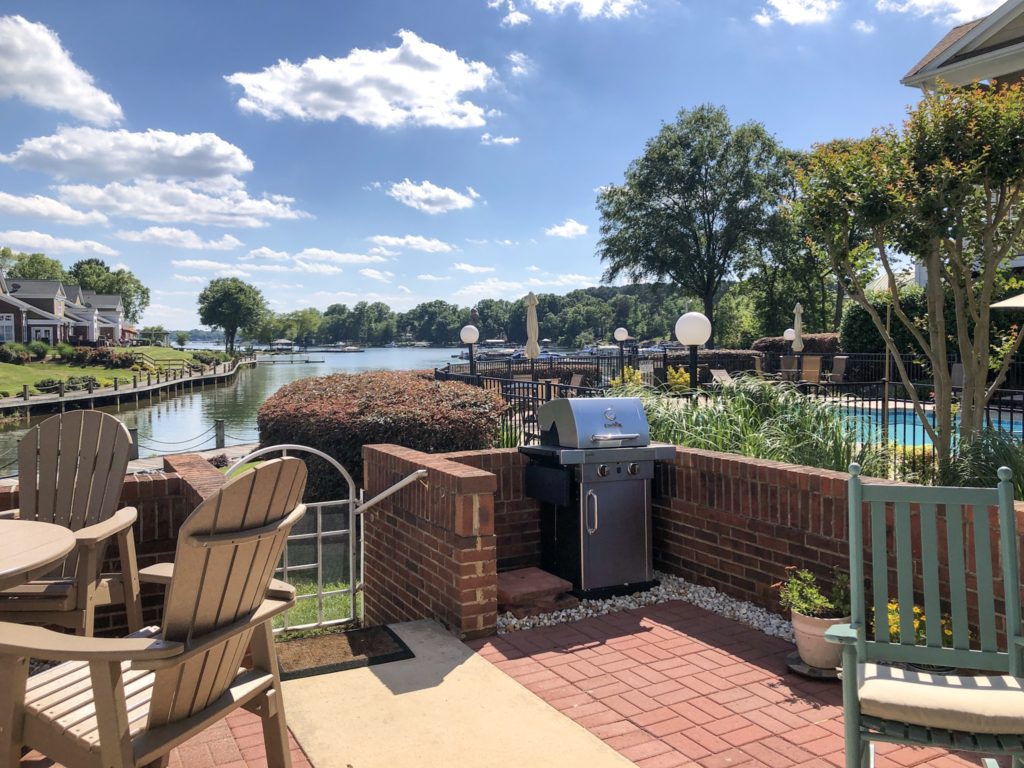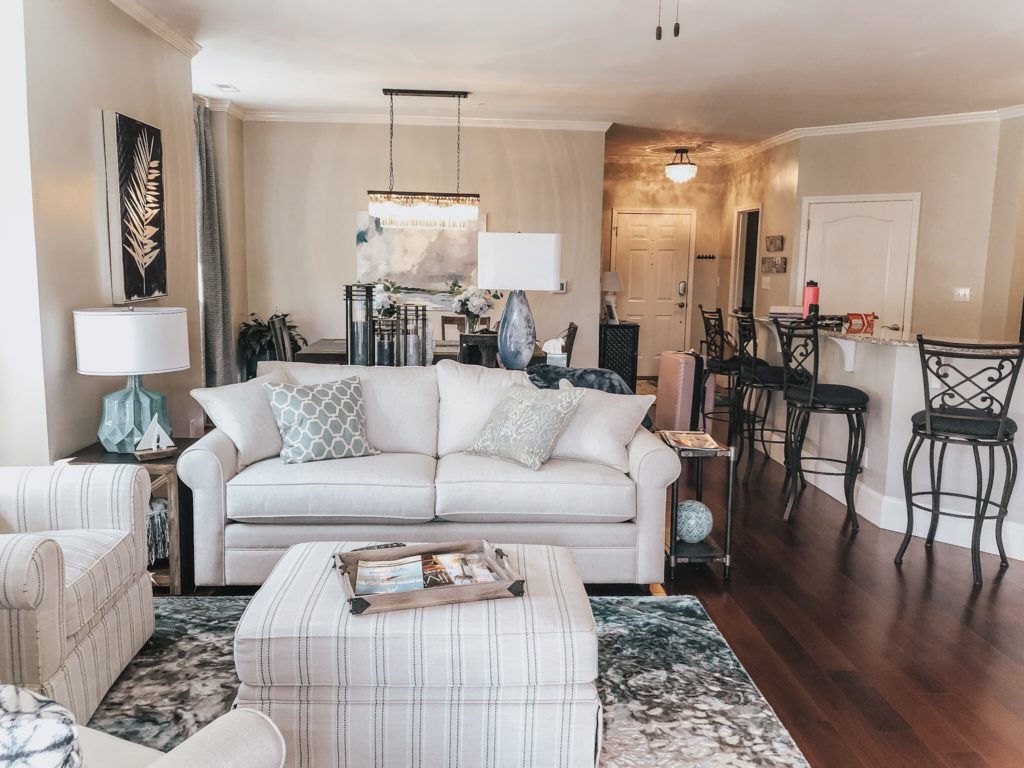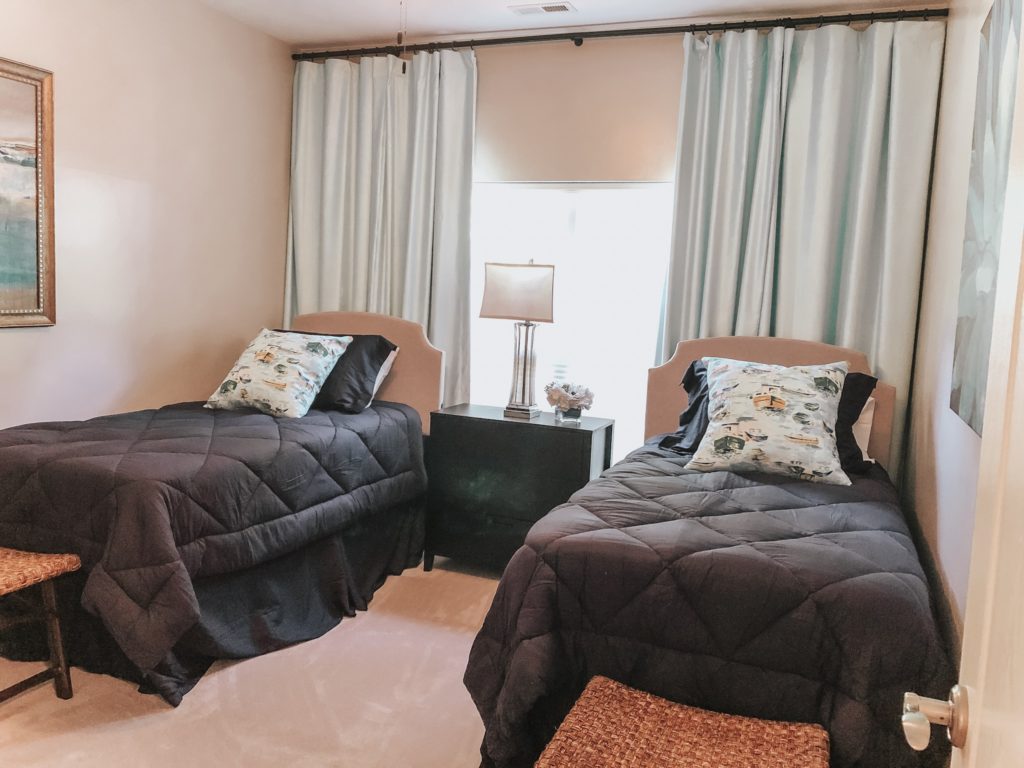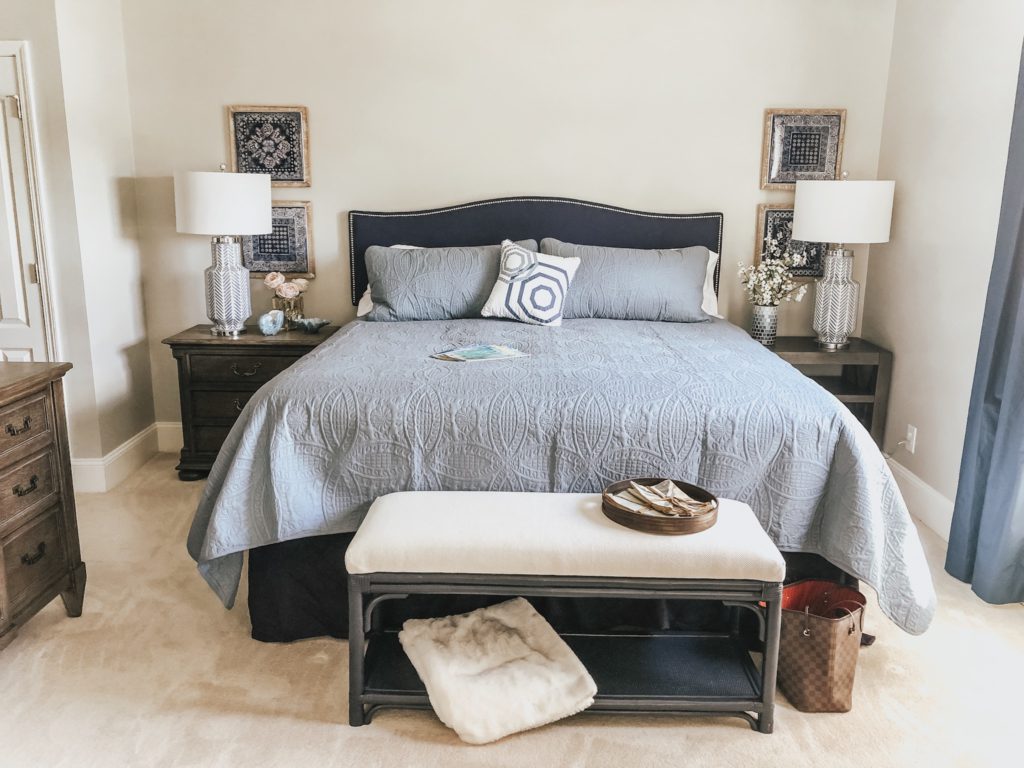 Where to Play:
Okay, I totally thought Kristin was out of her FLIPPING mind when she booked us for a pure barre class at 8am on Saturday, BUT it was actually SO much fun! It was a great workout and I was so thankful we did it. The music was very upbeat and the class was totally do-able to anyone who has never tried a pure barre class. Plus, the people at Pure Barre LKN are so dang nice and make you feel so comfortable! Definitely make sure to schedule a class with them and jumpstart your day. After your workout, walk next door to Clean Juice Birkdale for a delicious smoothie, juice, acai bowl, avocado toast, and ALL the things you need to refuel your body.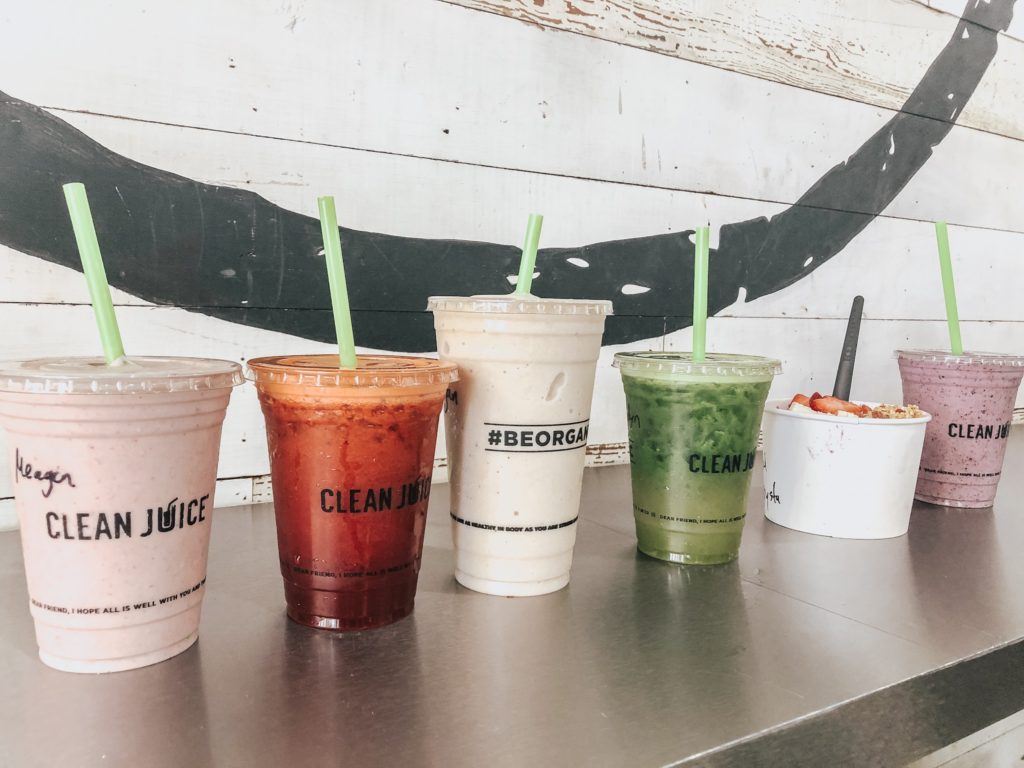 Boat Rental: Make sure you plan out enough time to rent a boat for the day and get out on the water. We had the best time listening to music and cruising around the lake. You can also head over to Hello Sailor for a fun atmosphere and tiki bar to grab a drink.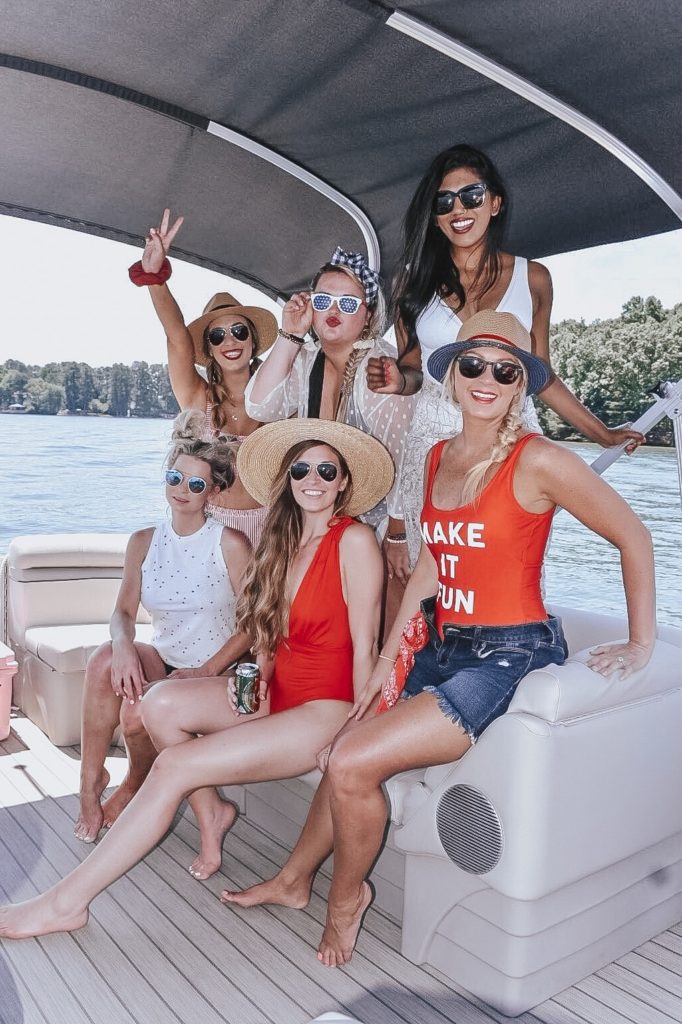 King Canary Brewing: The BEST sour beer and the CUTEST brewery I've ever been to in my life. They have picnic tables and an area for games set-up outside, and the inside is decorated to perfection (you will drool over their wallpaper!). PLUS, they have food trucks that set up outside. If you happen to make it when the Lobster Dog food truck is there, then you basically hit the jackpot and won the lottery.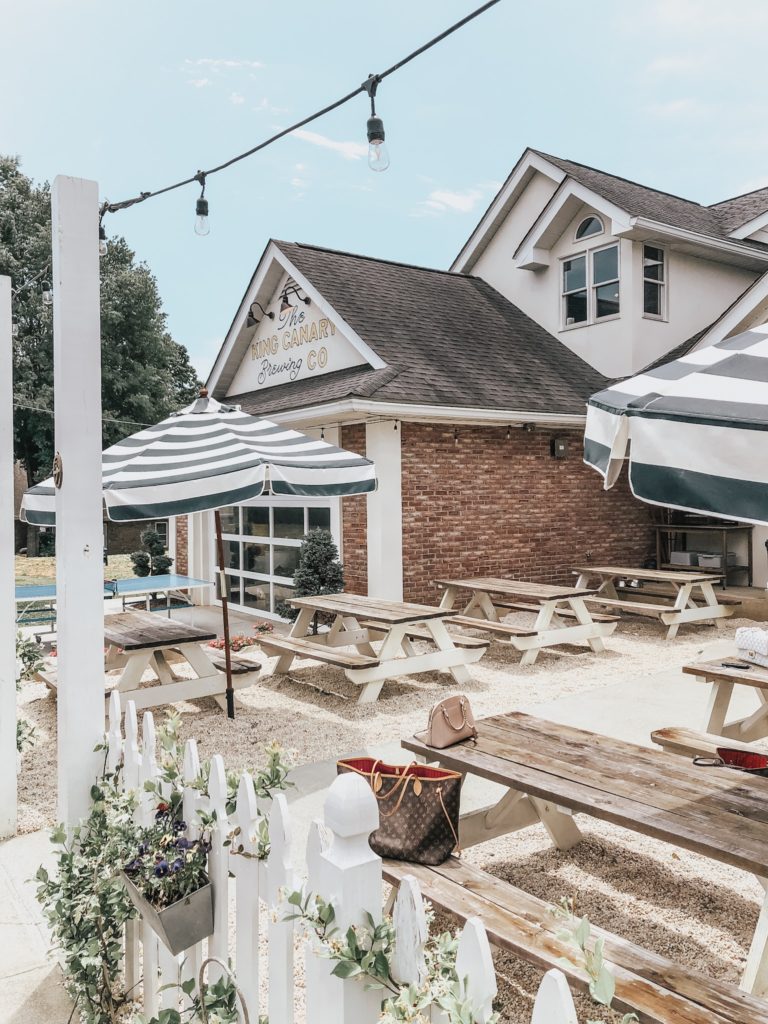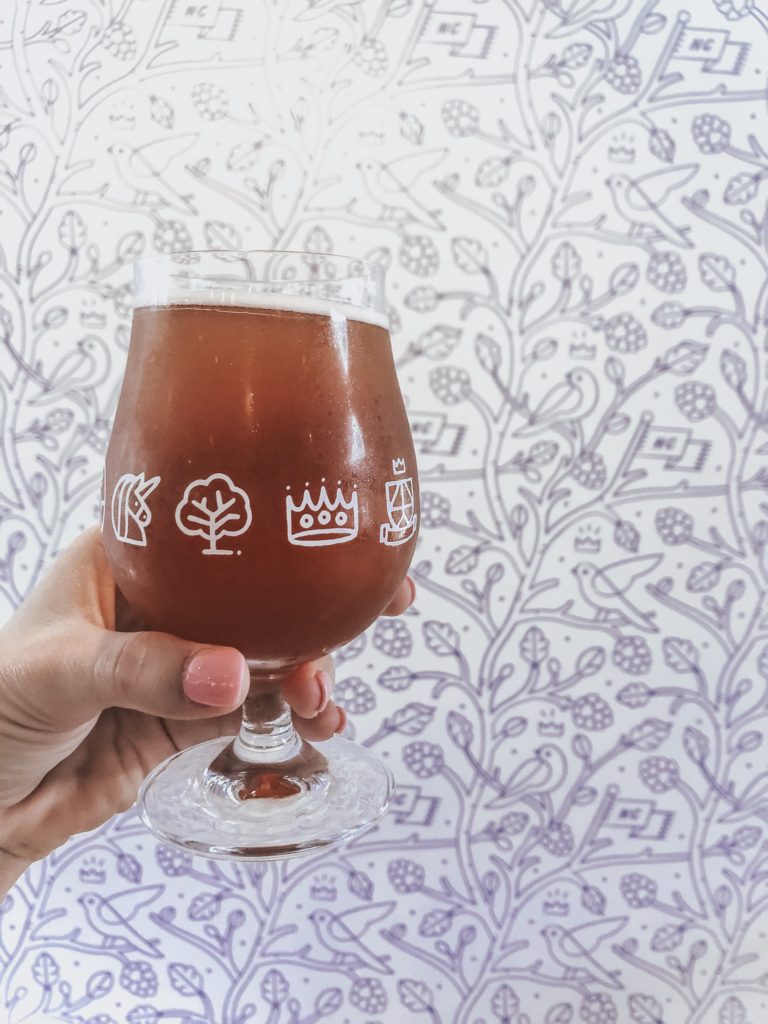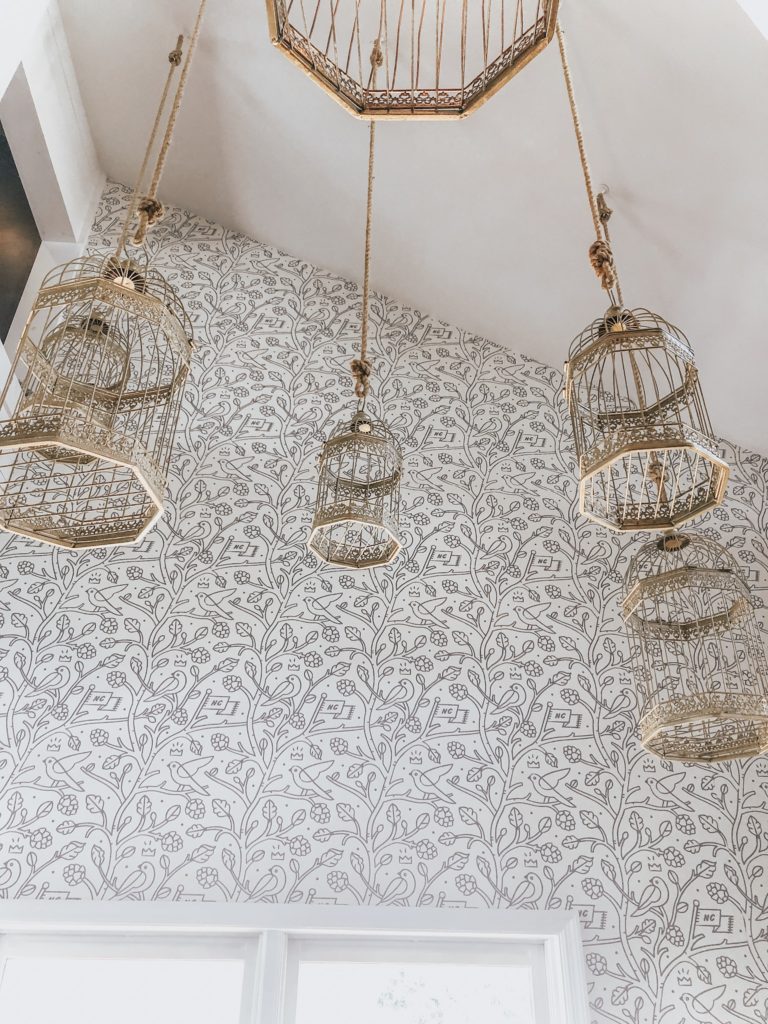 Where to Eat:
Port City Club: I can't even type out the accurate words to describe how AMAZING this restaurant is. It was a quick 2-minute walk from our Airbnb. Our menu for the night was straight-up royalty: zucchini chips, calamari fritte, baked brie, carbonara, ribeye, grilled jumbo scallops & shrimp, pan seared grouper, lobster mac-n-cheese, coconut cake, butter cake, and MORE! All paired with different wines. Every time a new dish would come out, I would use words like "that's unbelievable" and "I could eat this every meal of my life". Nick, the owner and chef, knocked it out of the park! I would recommend this restaurant to you if it were in a shack, but it also has some of the best scenery around. It's lakeside, has a beautiful sand pit area outside, a large deck with seating and a stunning inside. Check it out!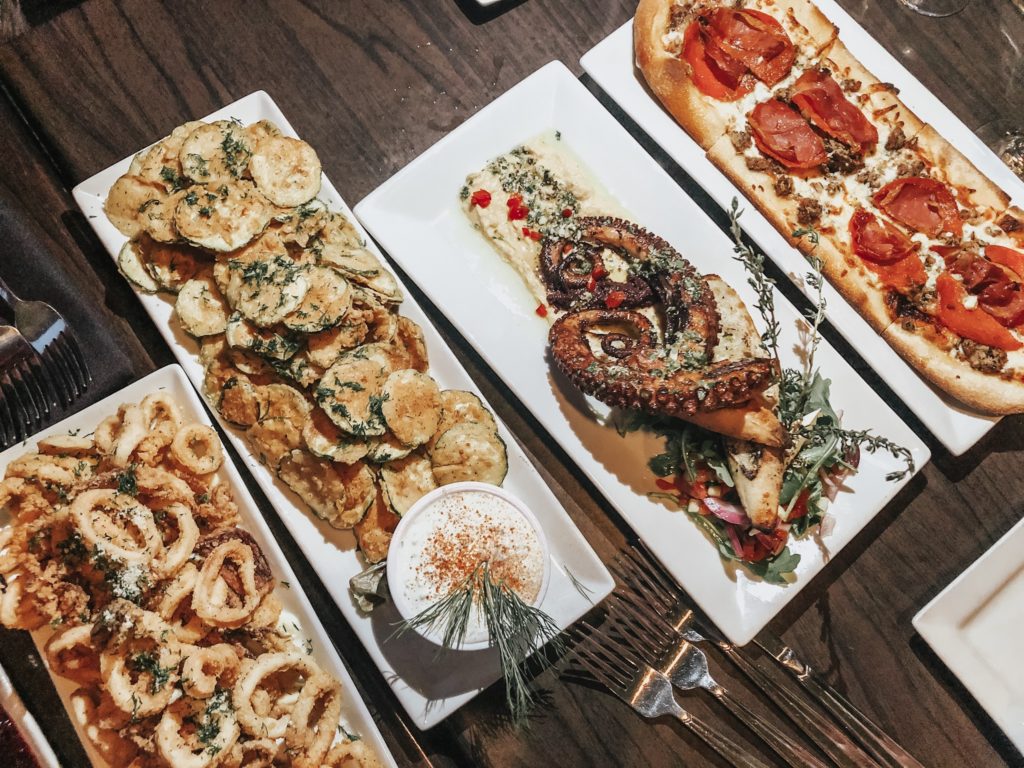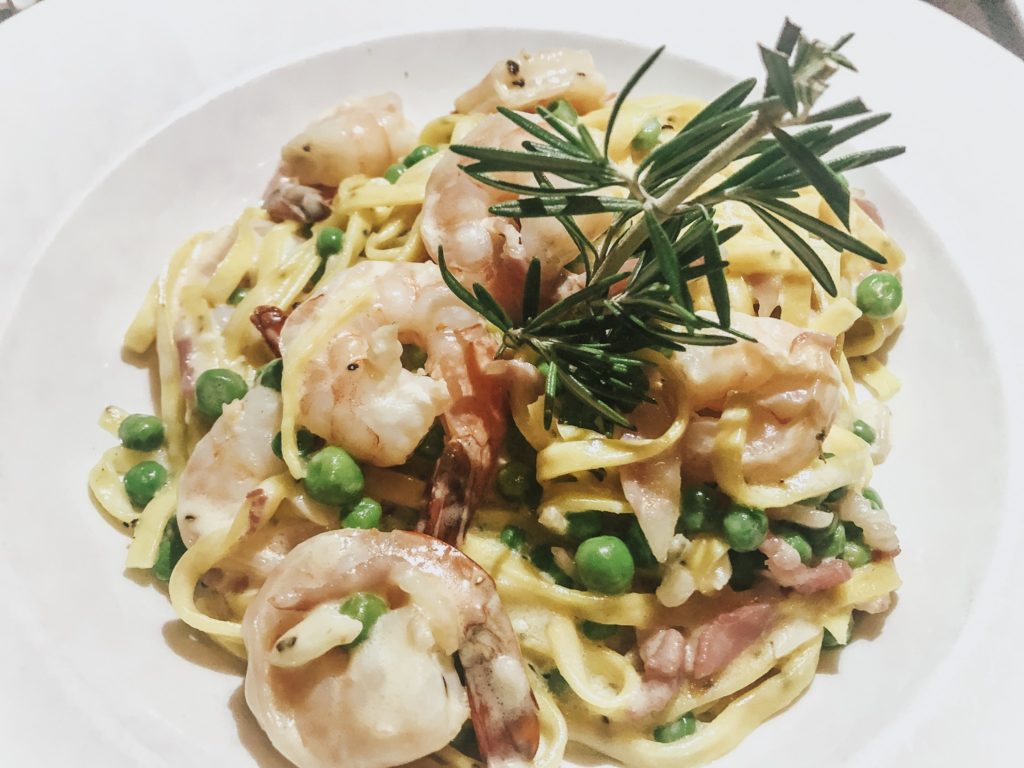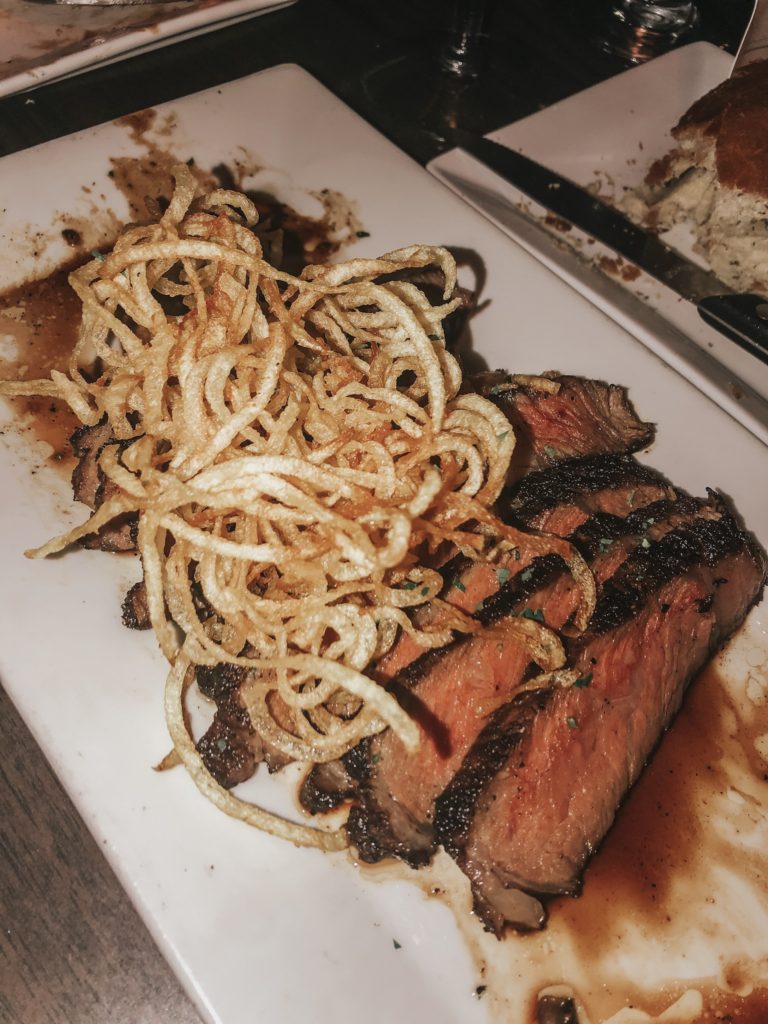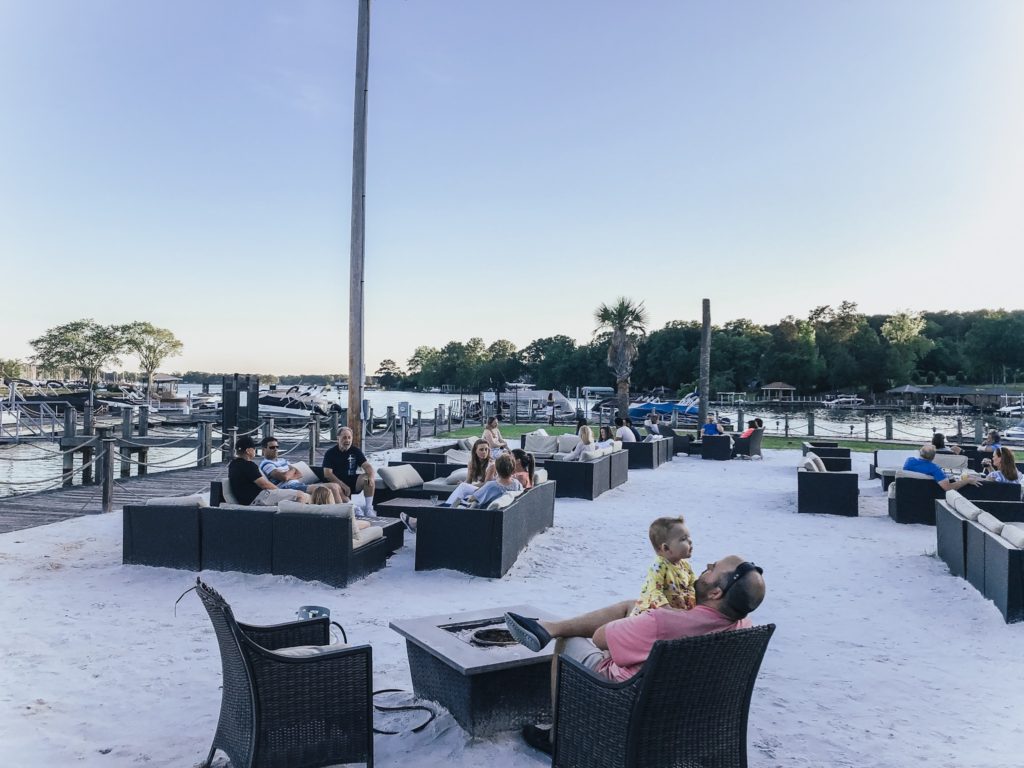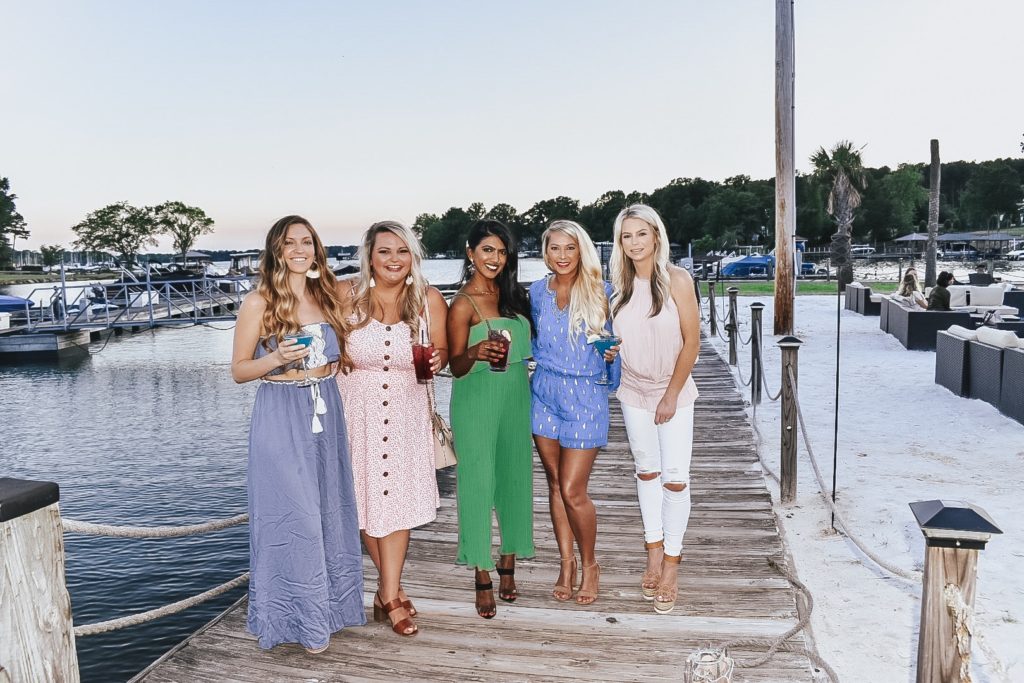 Hello Sailor: Imagine the most Instagram-worthy restaurant out there… the entrance, the decor inside, bathrooms, couches, chairs, high ceilings, photo booth, bar area, giant glass windows looking out onto the patio and lake. And once you're outside, there's even a tiki bar! It's begging for a picture everywhere you look. They have really fun drinks and it's a beautiful setting for sunsets. Perk… ducks walk around the tables (maybe that's only cool to a Mississippi girl, haha!) The last trip I made to North Carolina, we ate at Hello Sailor so I was pumped we made it back. Food is delicious, too! We all ordered different entrees and all loved our food! Highly recommend. Take a look at this place…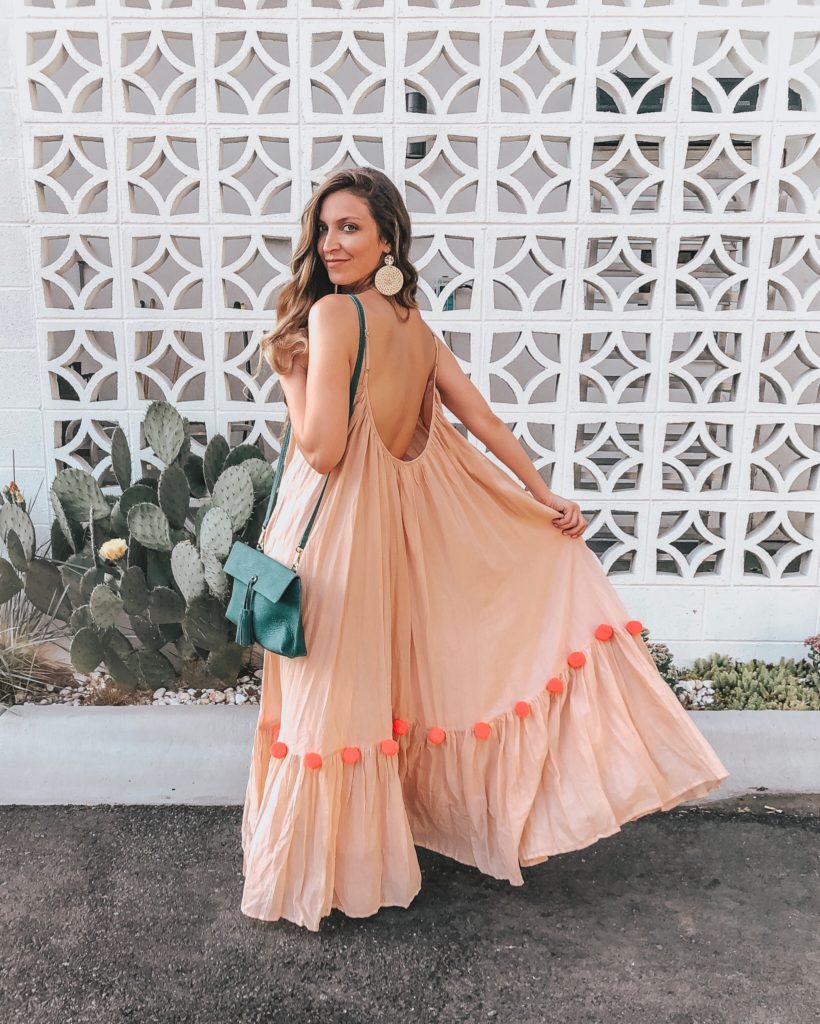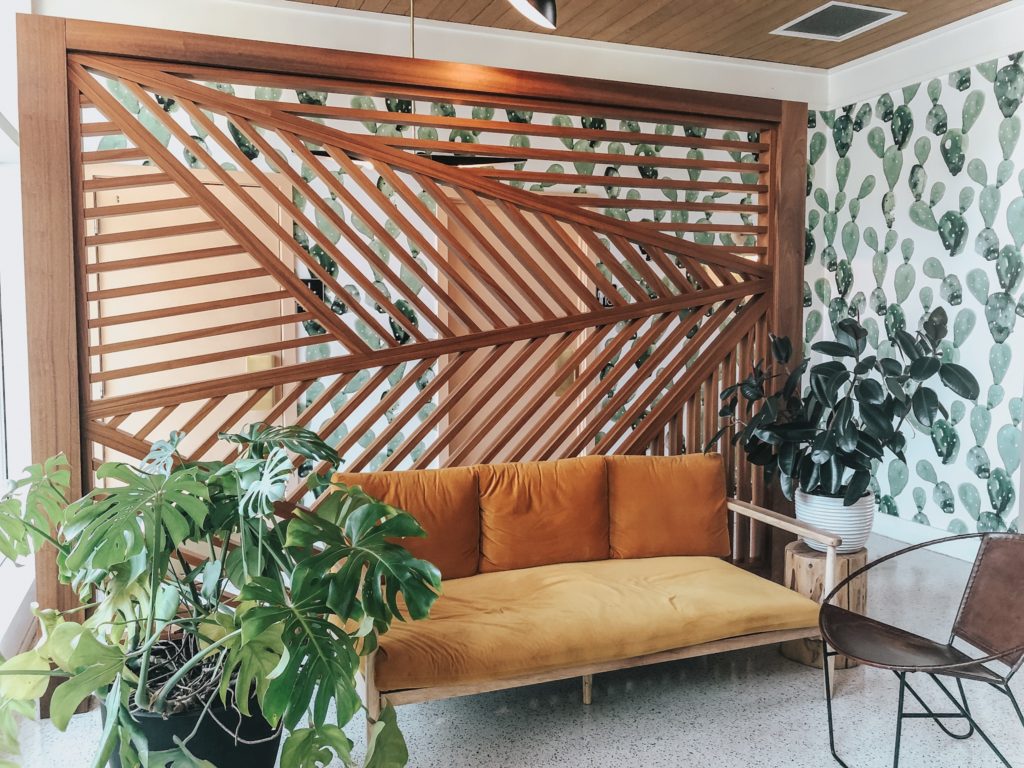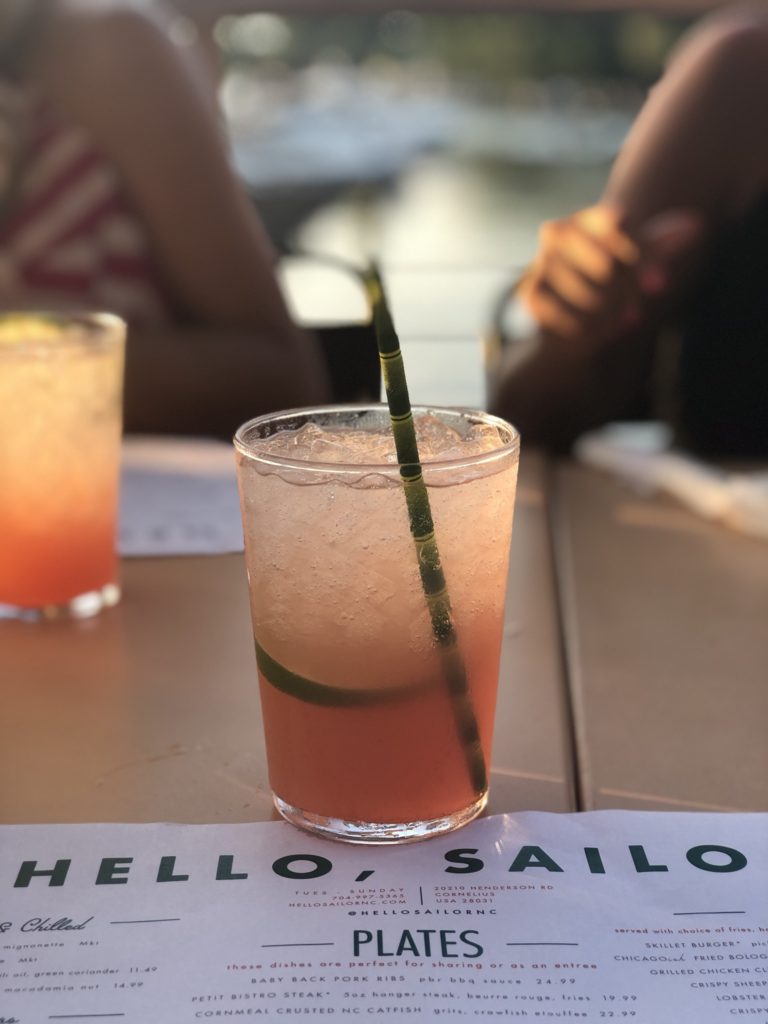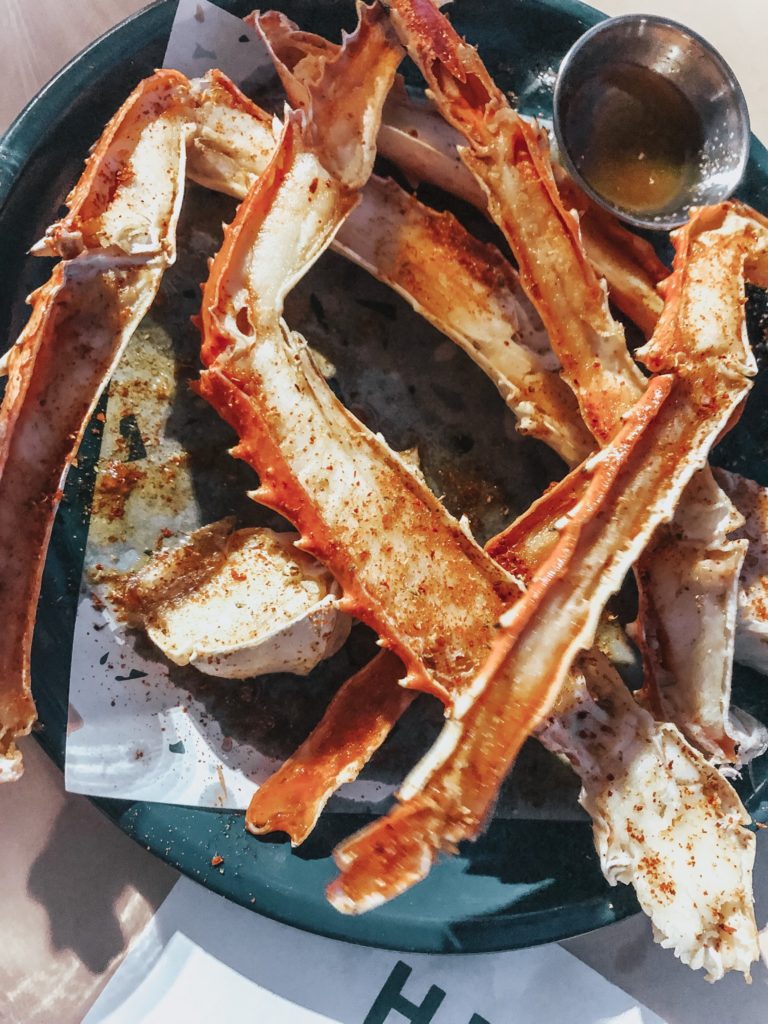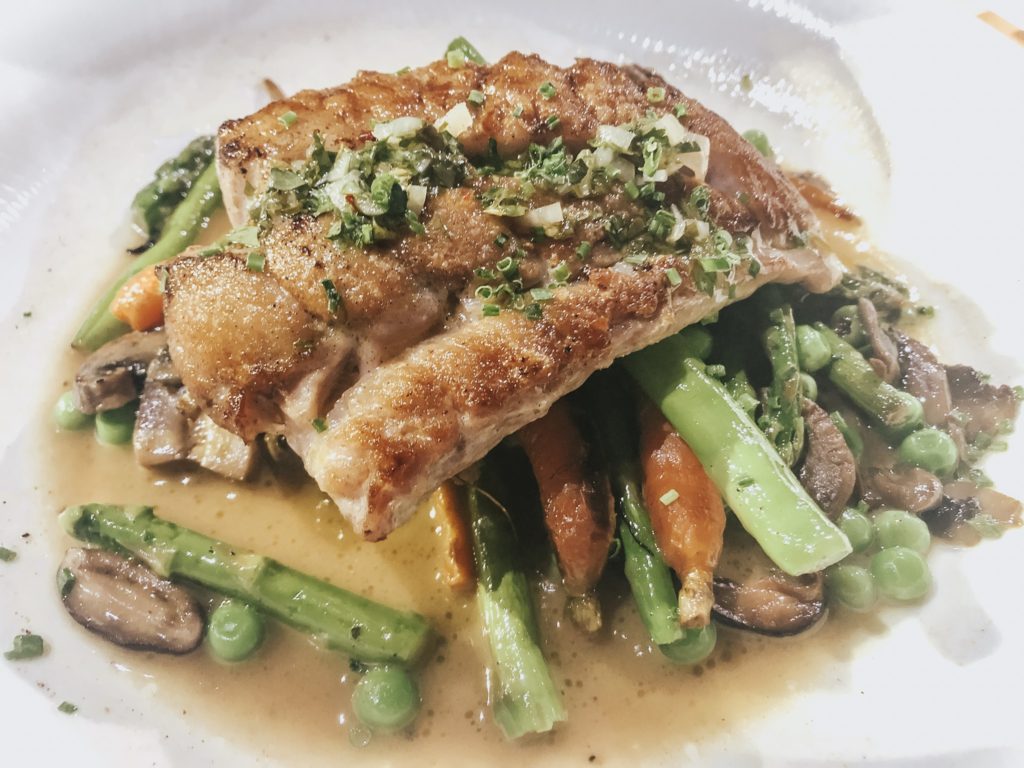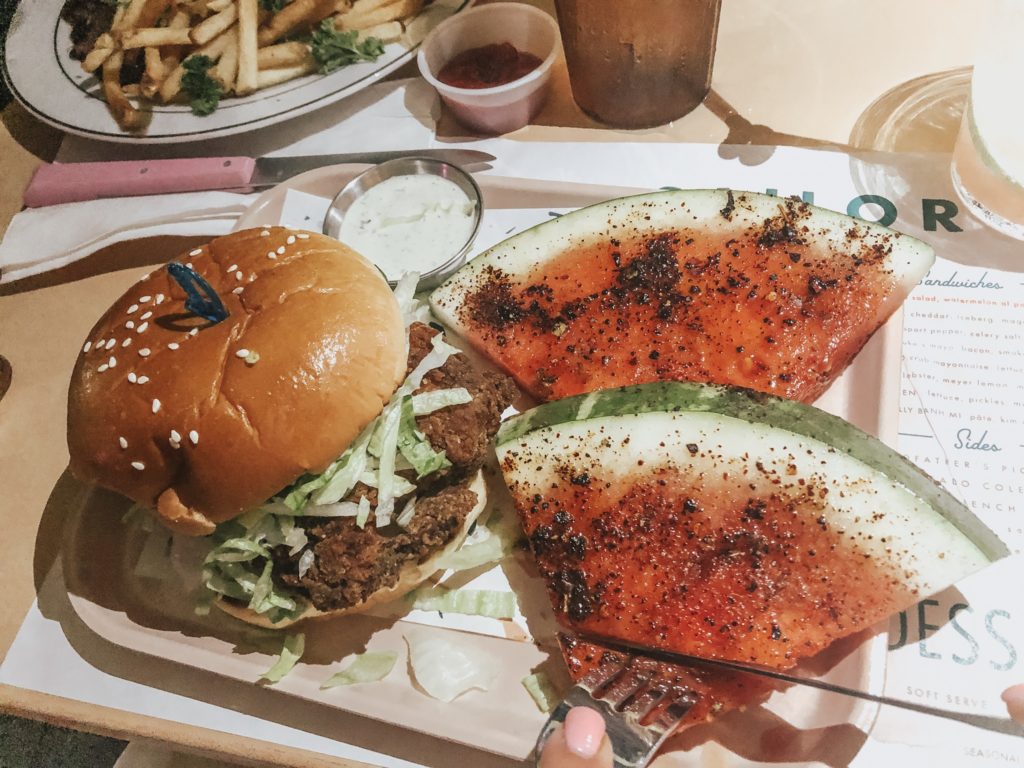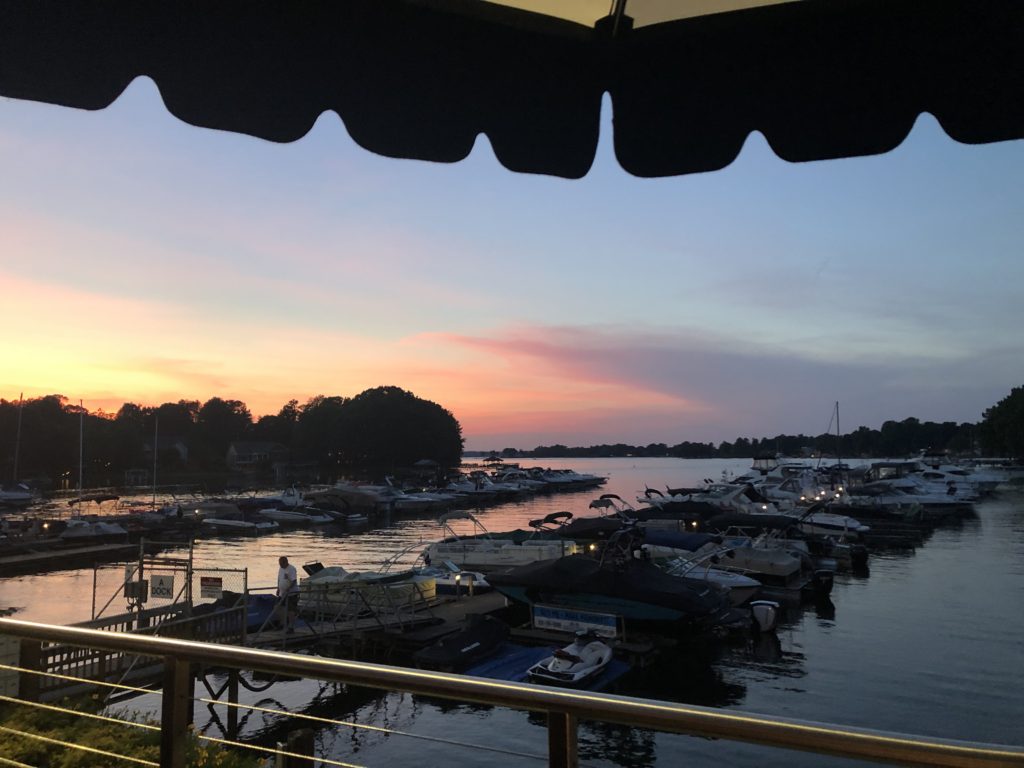 Boatyard Eats: Such amazing hosts! Y'all, the atmosphere here is so cool. The inside is lined with twinkle lights (my heaven) and open-ness. We sat inside by a table that overlooked the band playing outside. I mean, live music is where we want to be always. They made our evening extra special and broke out TONS of surprises for celebrating our girl Meg and her birthday. Amazing food and drinks. Everything was outstanding! Such a great time and can't wait to visit again!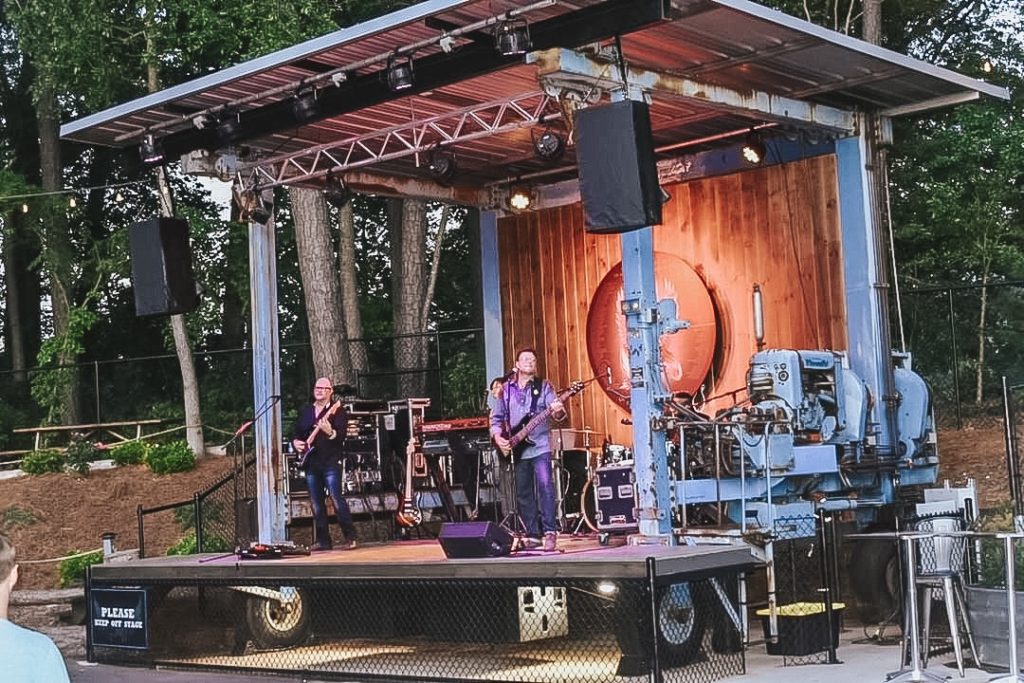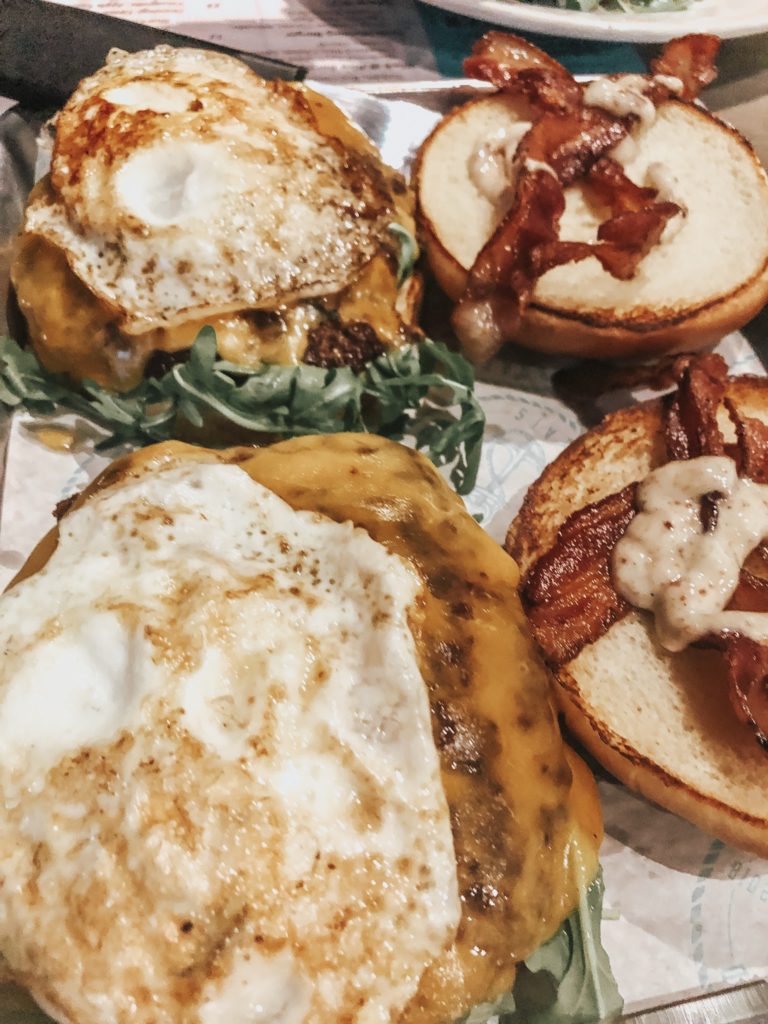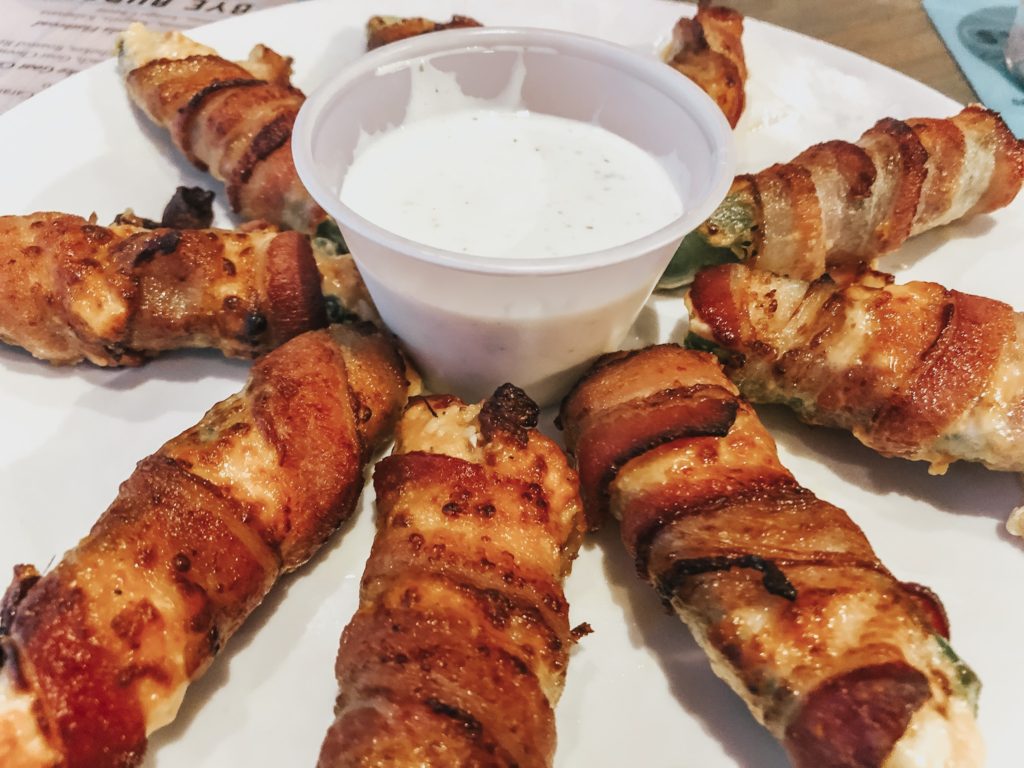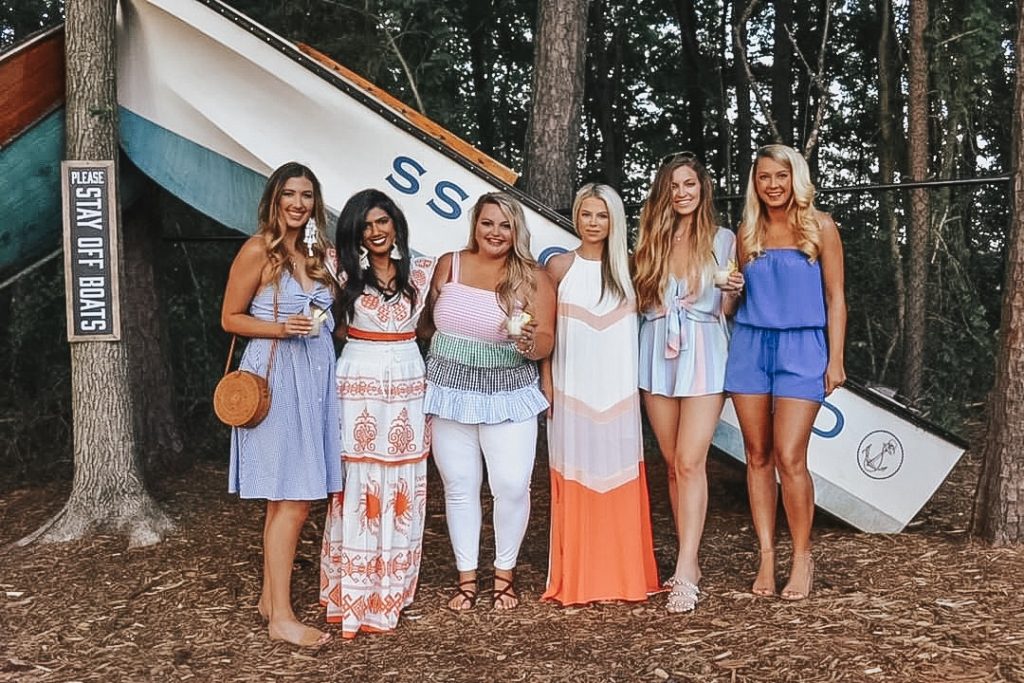 Well, that's a wrap on our Lake Norman girls weekend. I hope this guide is helpful to you! We really had the best time talking, laughing, and dancing our way around town. Thank you so much to all of our INCREDIBLE hosts over the weekend. Can't wait to come back!
Girls from left to right (make sure to check out their pages, too!): Megan, Vidya, Megan, Liz, me, Kristin