Recently spent the weekend on the Mississippi Gulf Coast with my friend and fav, Kelsie with Sassy Southern Blonde, and can't even put into appropriate words how much I fell in love with E V E R Y T H I N G. We stayed in Ocean Springs at the quaintest boutique hotel called The Roost. The pictures below are of my room and the area upstairs outside of my room. I love that every room is unique and different. I highly recommend checking this place out if you're looking for somewhere to stay.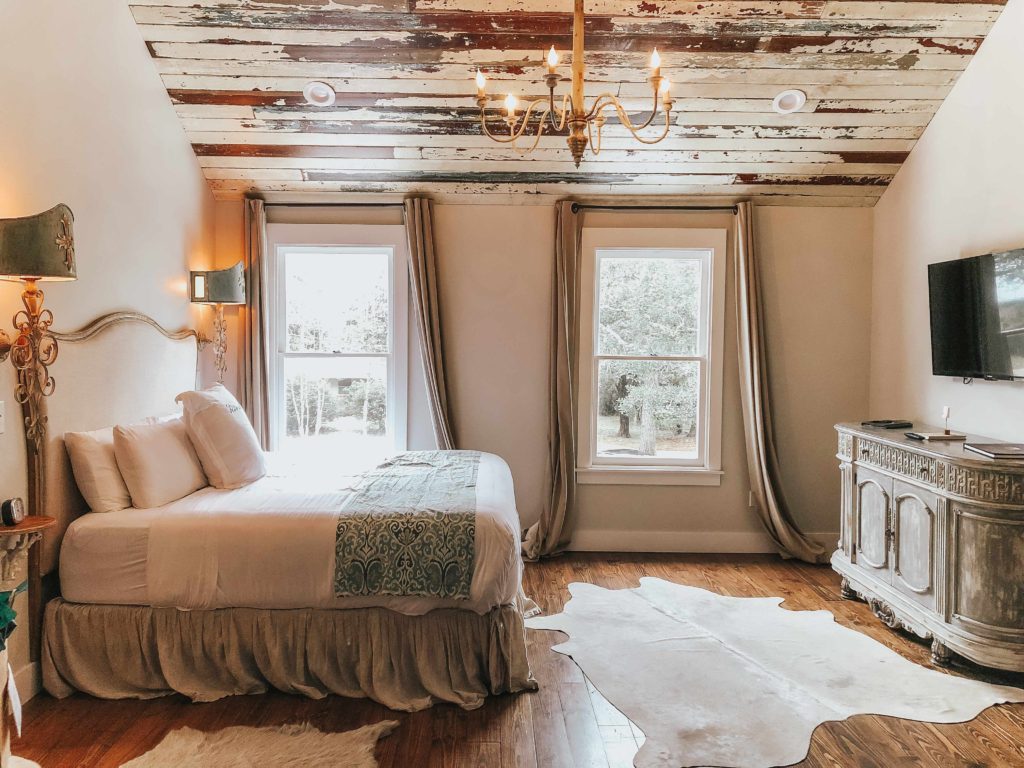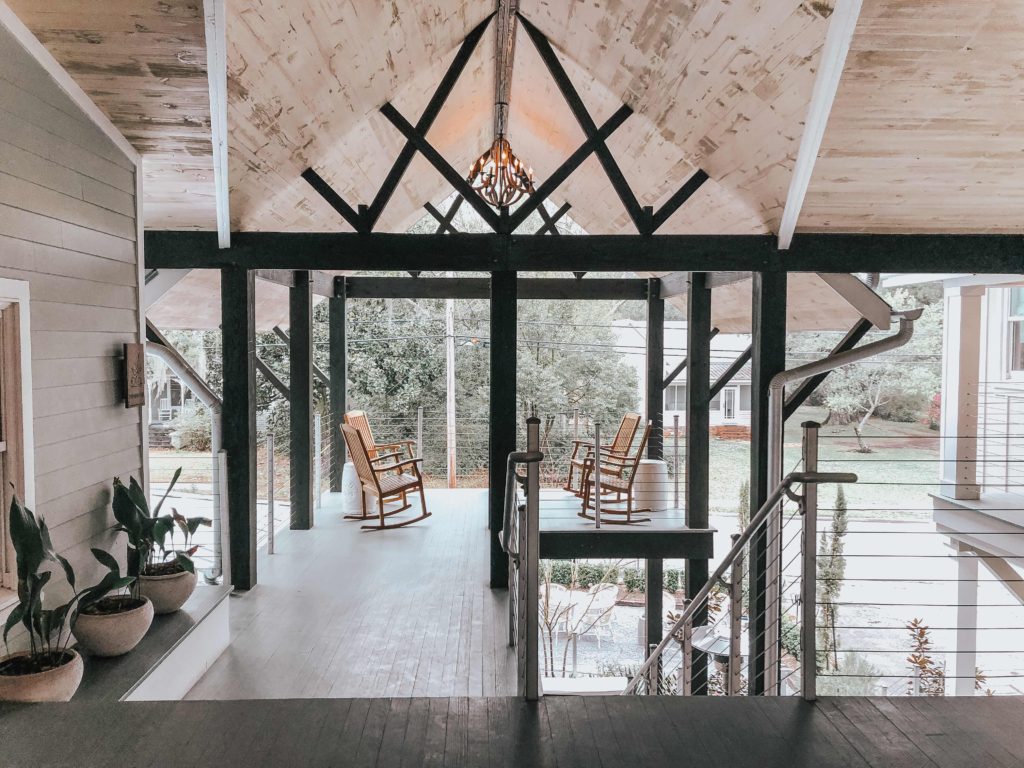 Our first night, we ate dinner at White Pillars. It landed on Mississippi Magazine's M List as one of the best new restaurants! It was pouring down rain so I didn't get any pictures here, but it's stunning! Our waitress was so knowledgeable and helpful with the menu. They are farm to table and the food is insanely delicious. We ended up ordering several appetizers (pictures below) and splitting a delicious king cake dessert.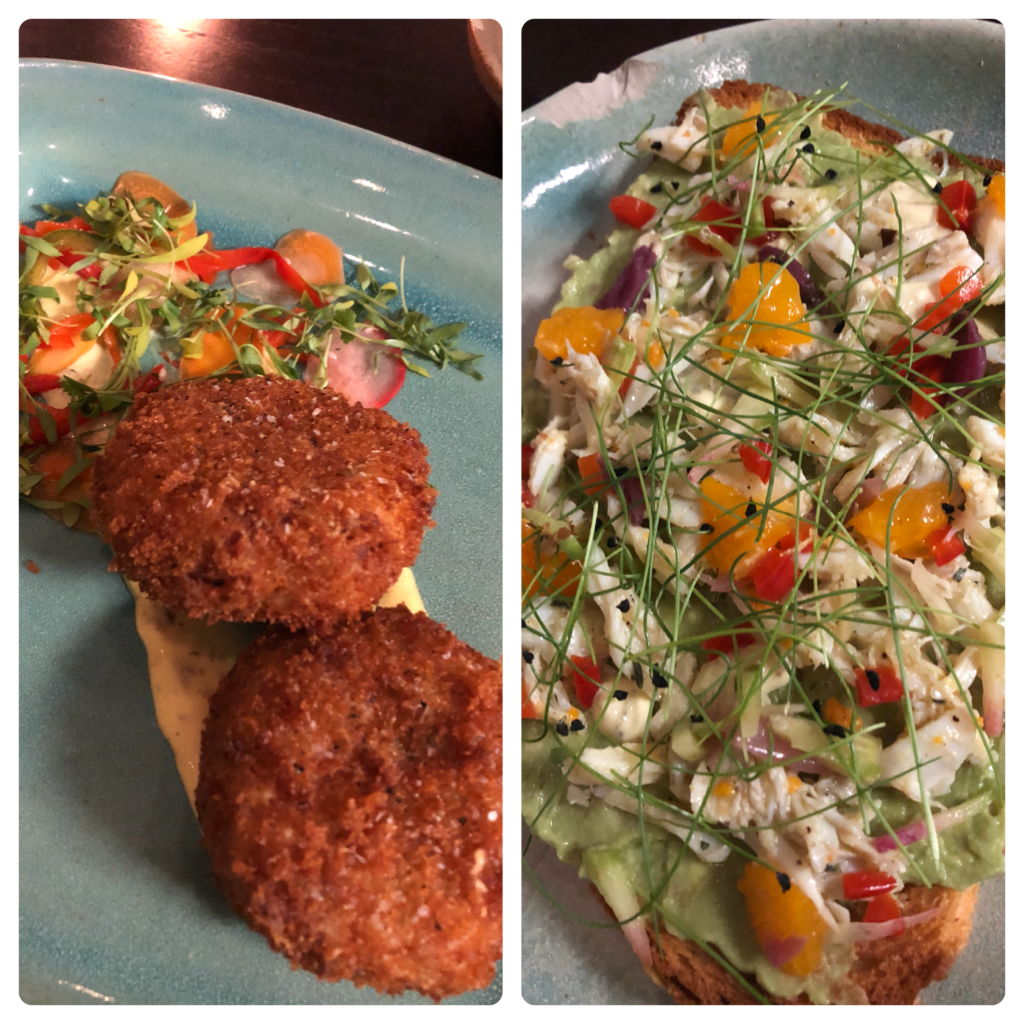 The next morning we went to the best little coffee shop in town called Bright Eyed Brew Company. Their story is so cool and inspiring. They started out at farmer's markets and just opened a retail location in downtown Ocean Springs. The coffee… AAAAMAZING. (pics below)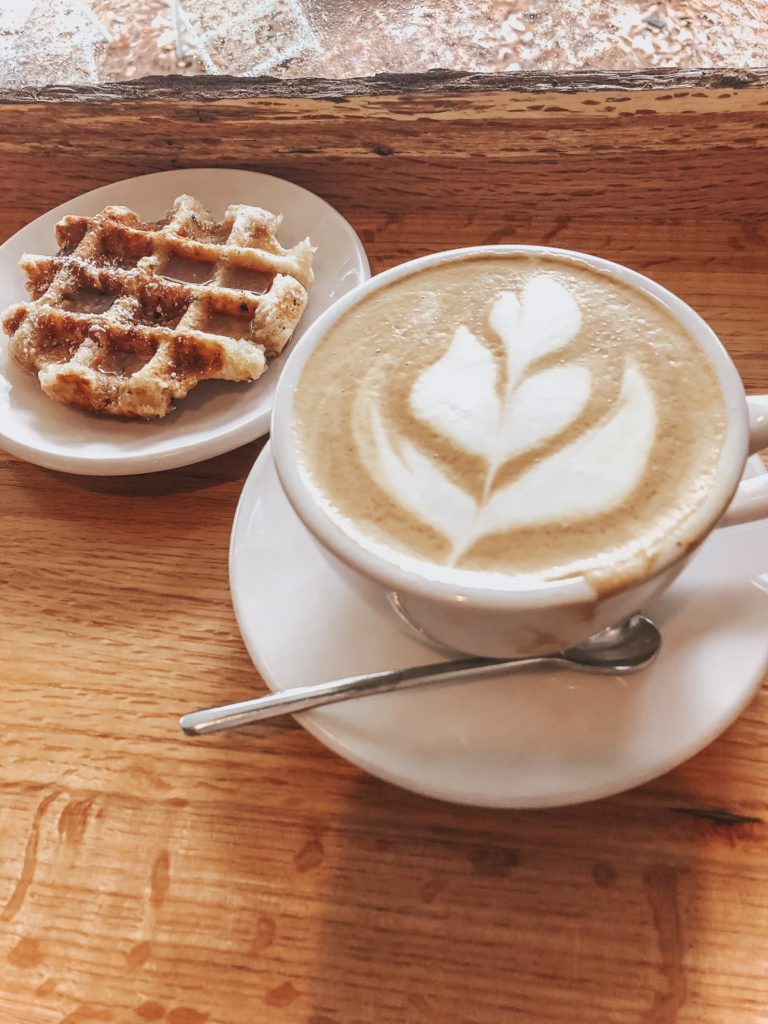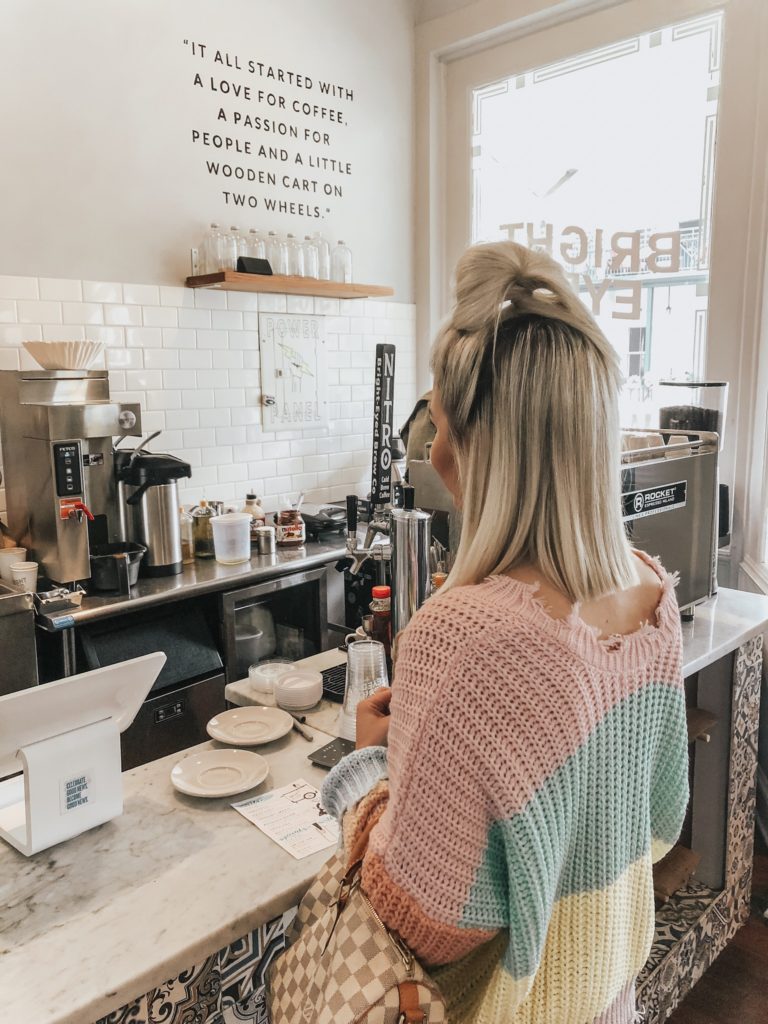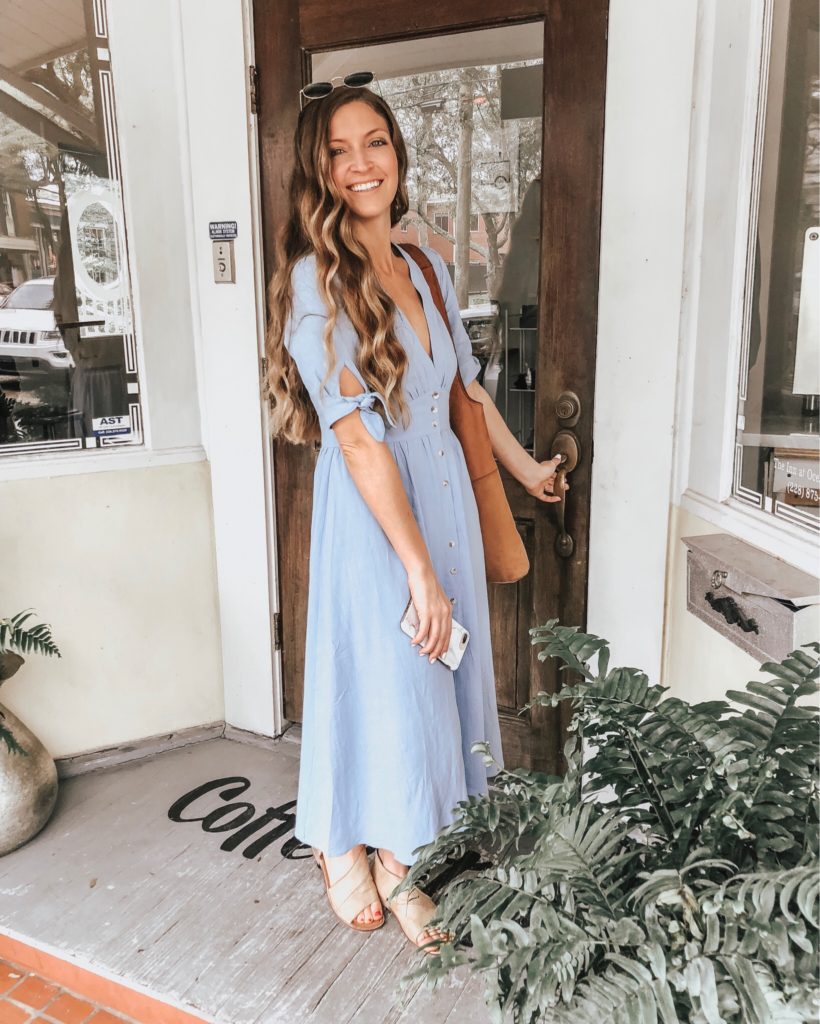 After coffee, we explored downtown Ocean Springs a little more by walking around. I told Kelsie that it reminded me so much of The Notebook. It's charming and has a way of drawing you in. The streets are lined with leaning trees, restaurants, boutiques and shops. The locals were outside talking, chatting and interacting with each other. It was warm, welcoming and inviting. We also visited both The Walter Anderson Museum and The Maritime and Seafood Industry Museum (a quick drive away). For sure add both to your to-do list. The art and huge wall at The Walter Anderson Museum is incredibly beautiful. And the hurricane gallery exhibit at the The Maritime and Seafood Industry Museum is really really cool.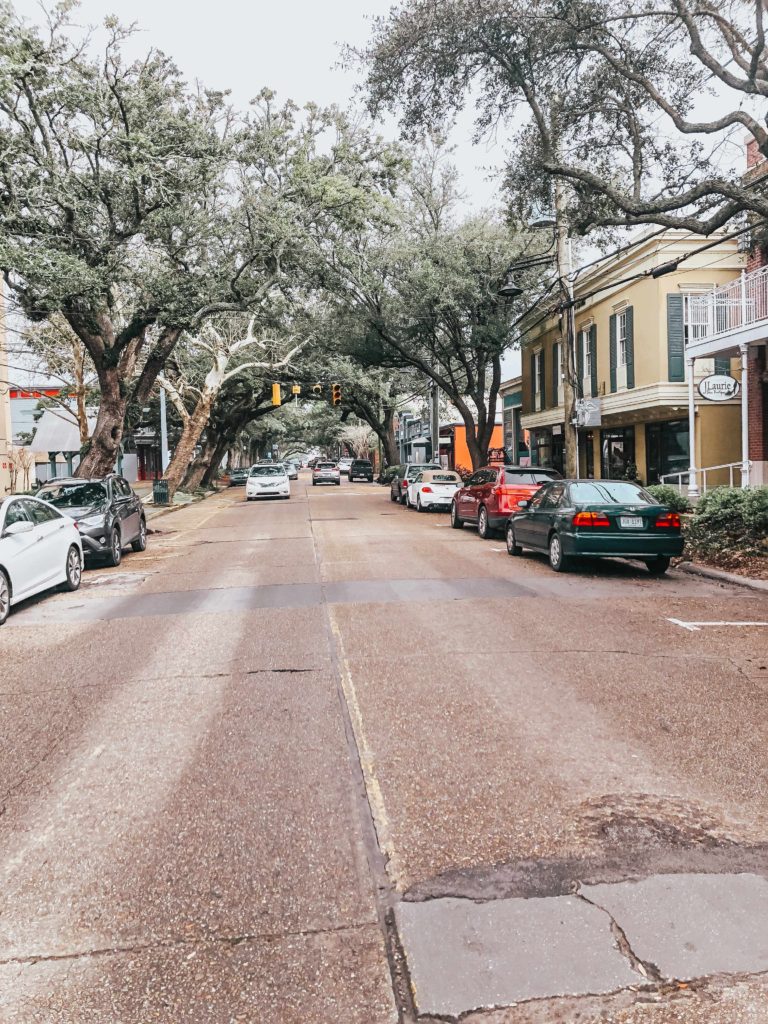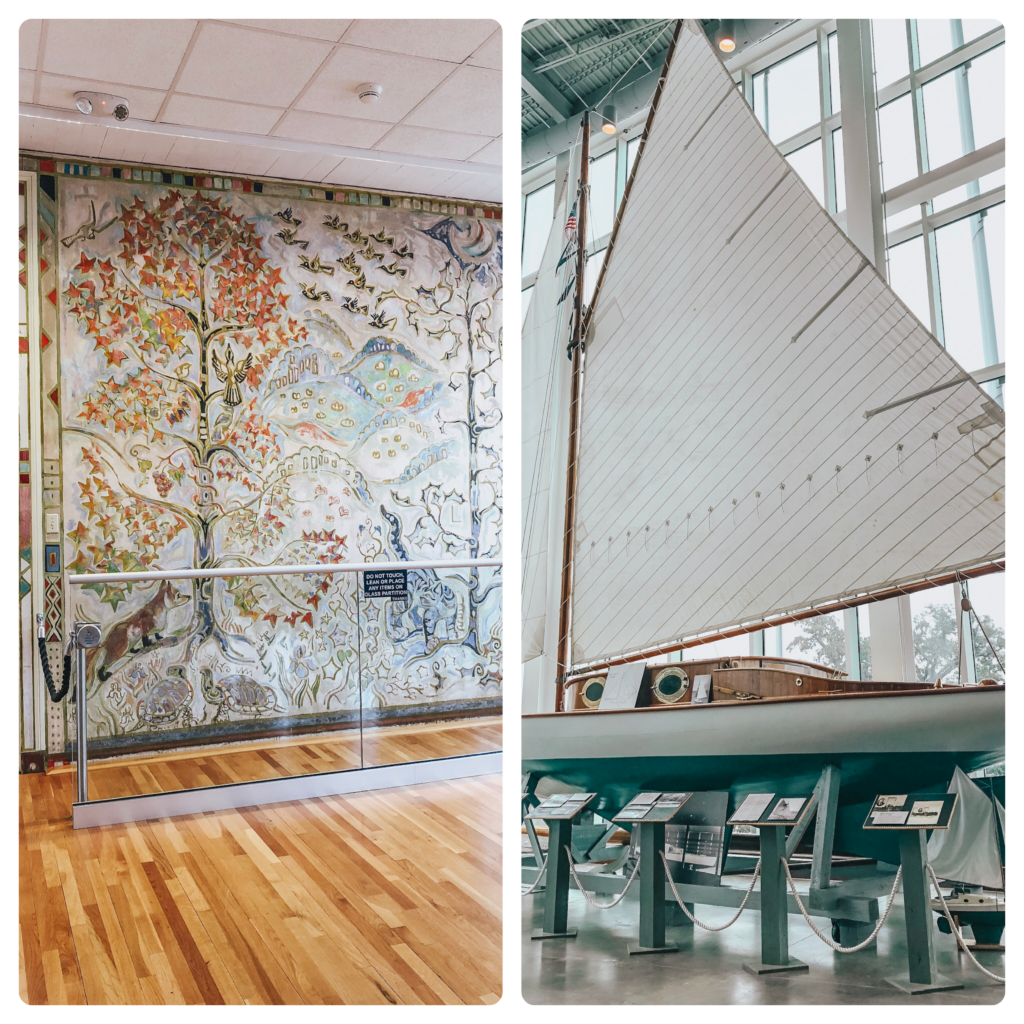 After our tours, we went back to the hotel and ate lunch at Eat Drink Love. Of course, we split the frose. My wrap was delicious and we sat outside on the porch in the sunshine. (they play music over the speakers which is always a plus)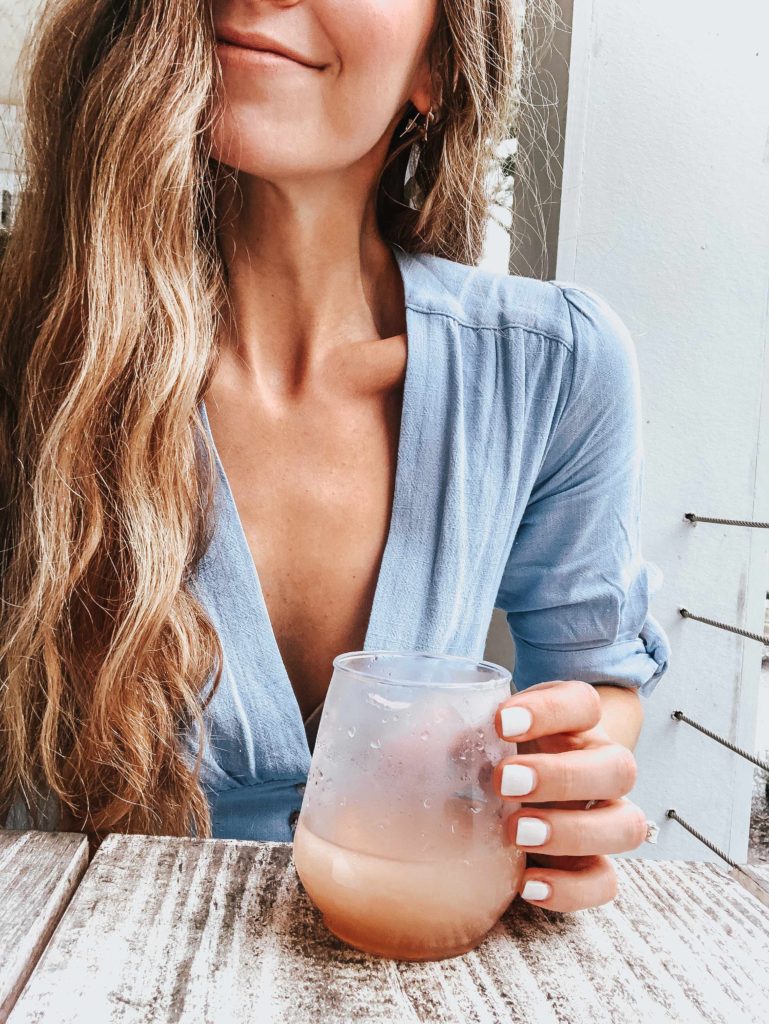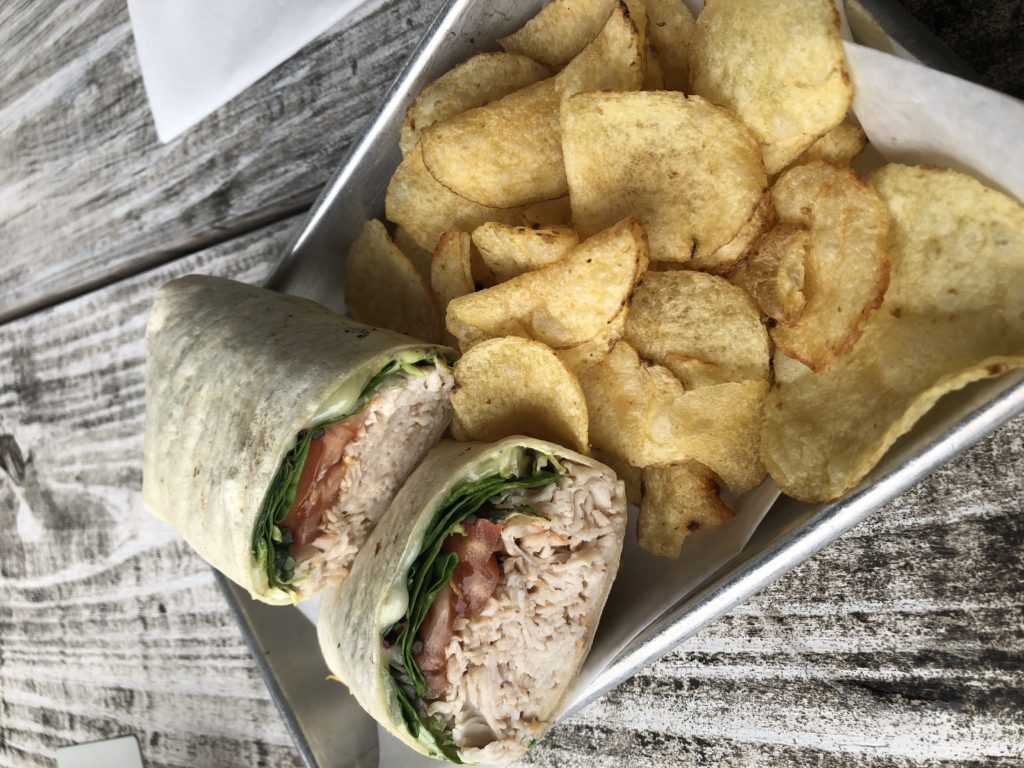 For dinner Saturday night, we ate a restaurant in downtown Ocean Springs called Vestige. Our meals were so good. They have seasonal menus so it changes depending on what's available and fresh! Make sure to make a reservation here as they are a smaller restaurant.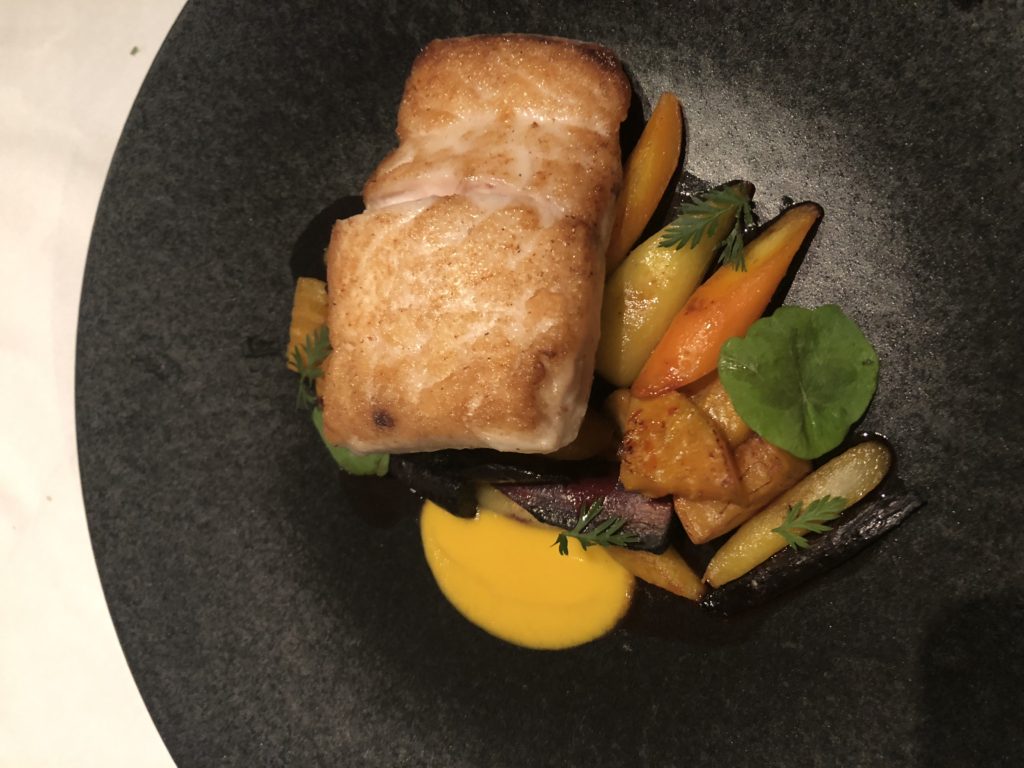 Both nights after dinner, we went back to the hotel and hung out at The Wilbur (a speakeasy type bar located at The Roost). They have a BOMB charcuterie board and fun drink menu. The last night we were there, they had live music and we sat by the fire pit (pictured below). So much fun.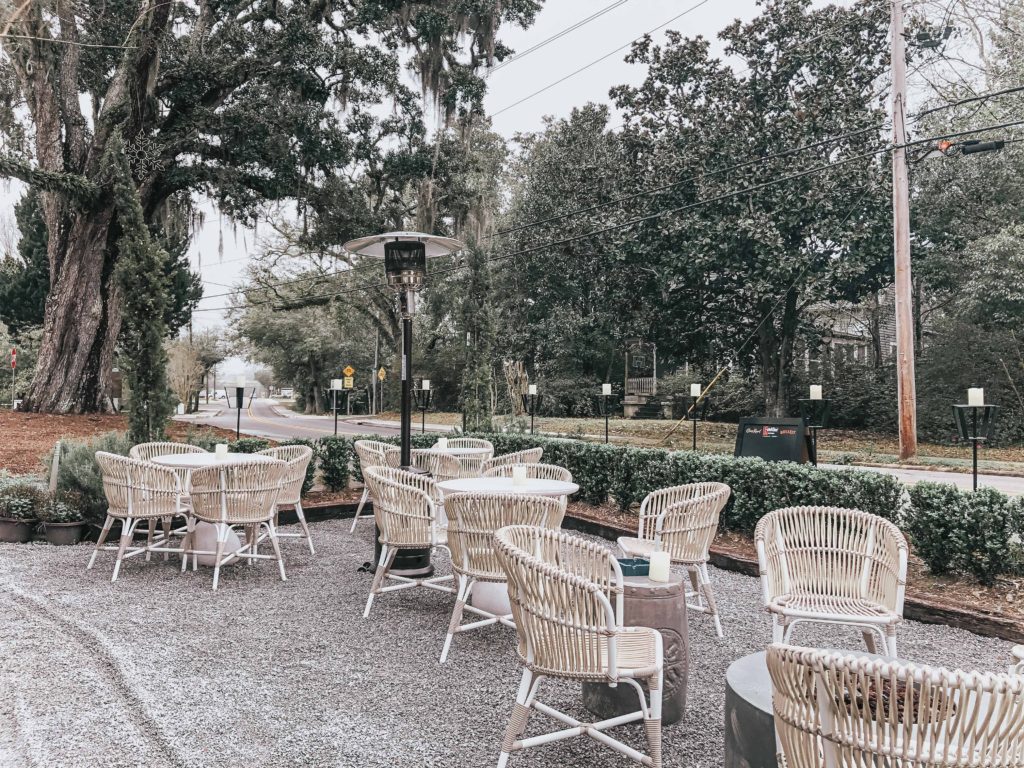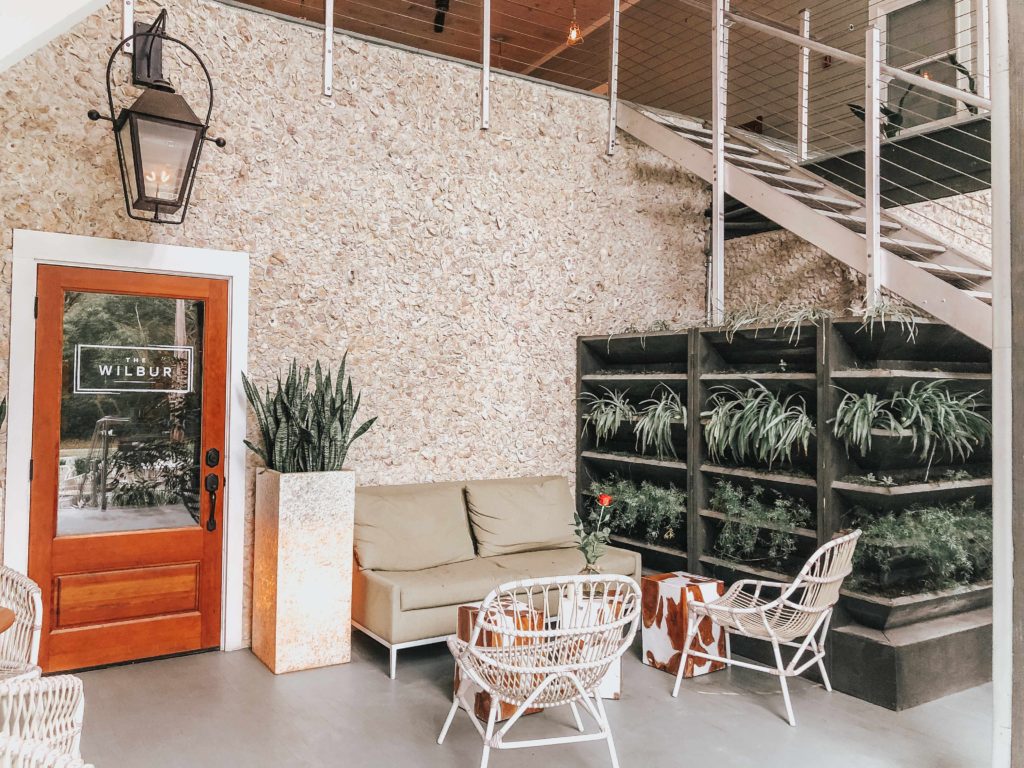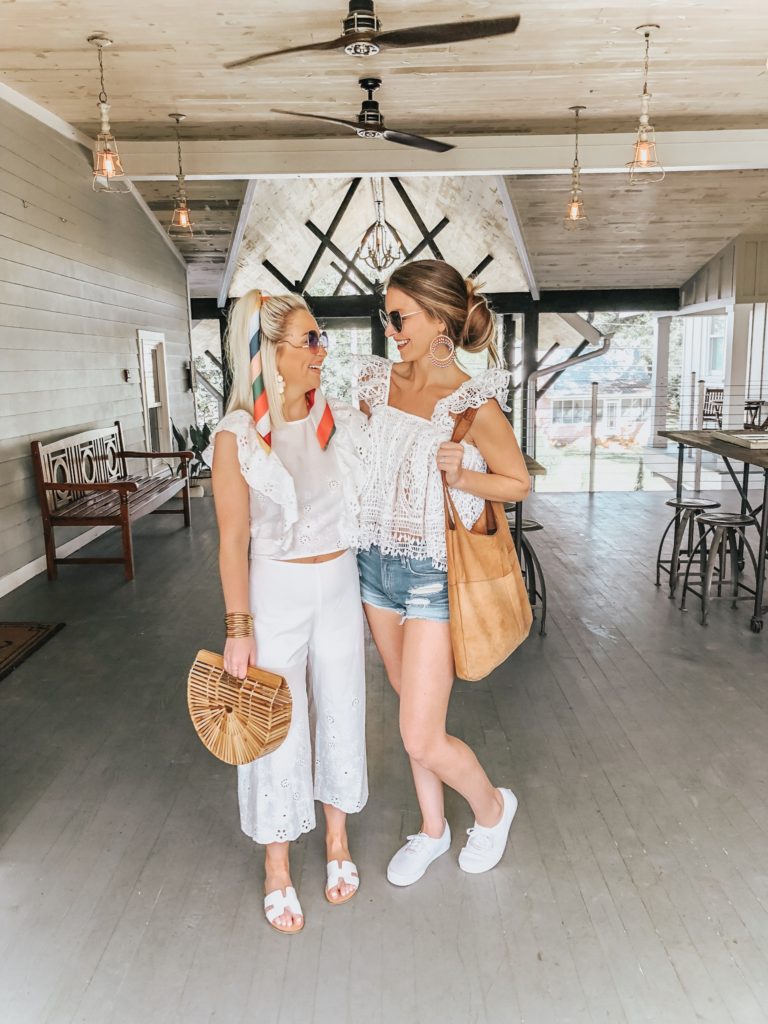 Sunday morning, before we headed back home, we ate breakfast at The Greenhouse… It's very laid back and chill. When you walk in, it's a small room and that's where you order your biscuit and coffee. After you order, you walk in the back to the greenhouse (duh) and sit at one of the tables to enjoy your breakfast. Really cool. Incredible king cake biscuit (below).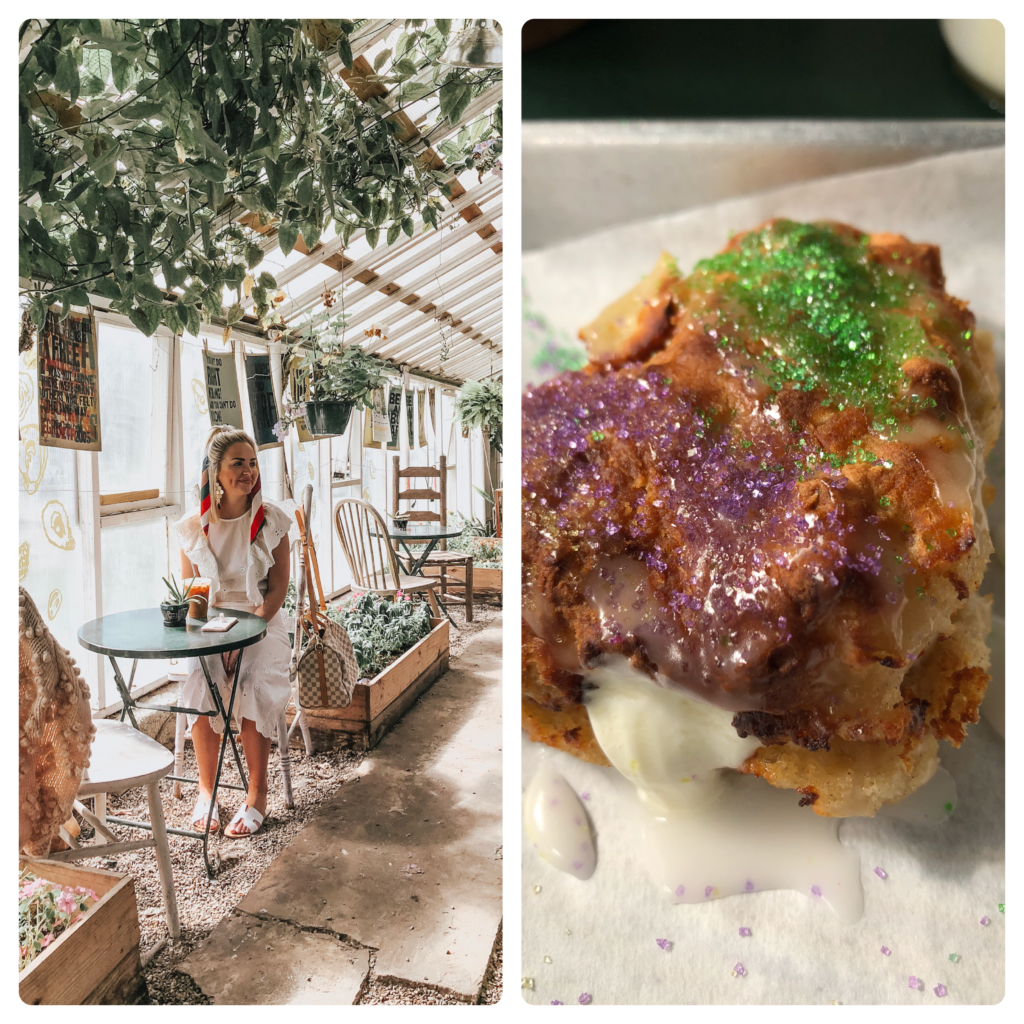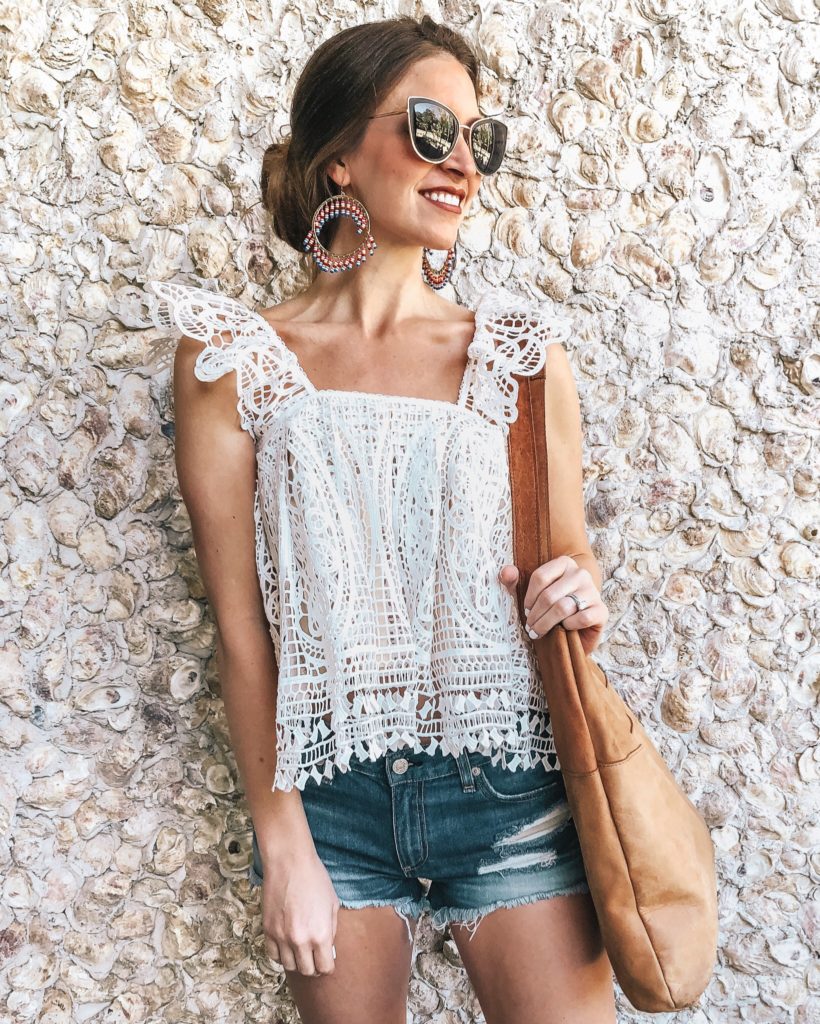 We had such a fun girls weekend and I can't recommend a getaway here enough! Y'all go see all the charm for yourself! Thank you Visit Mississippi Gulf Coast for having and hosting us! *all opinions are my own*