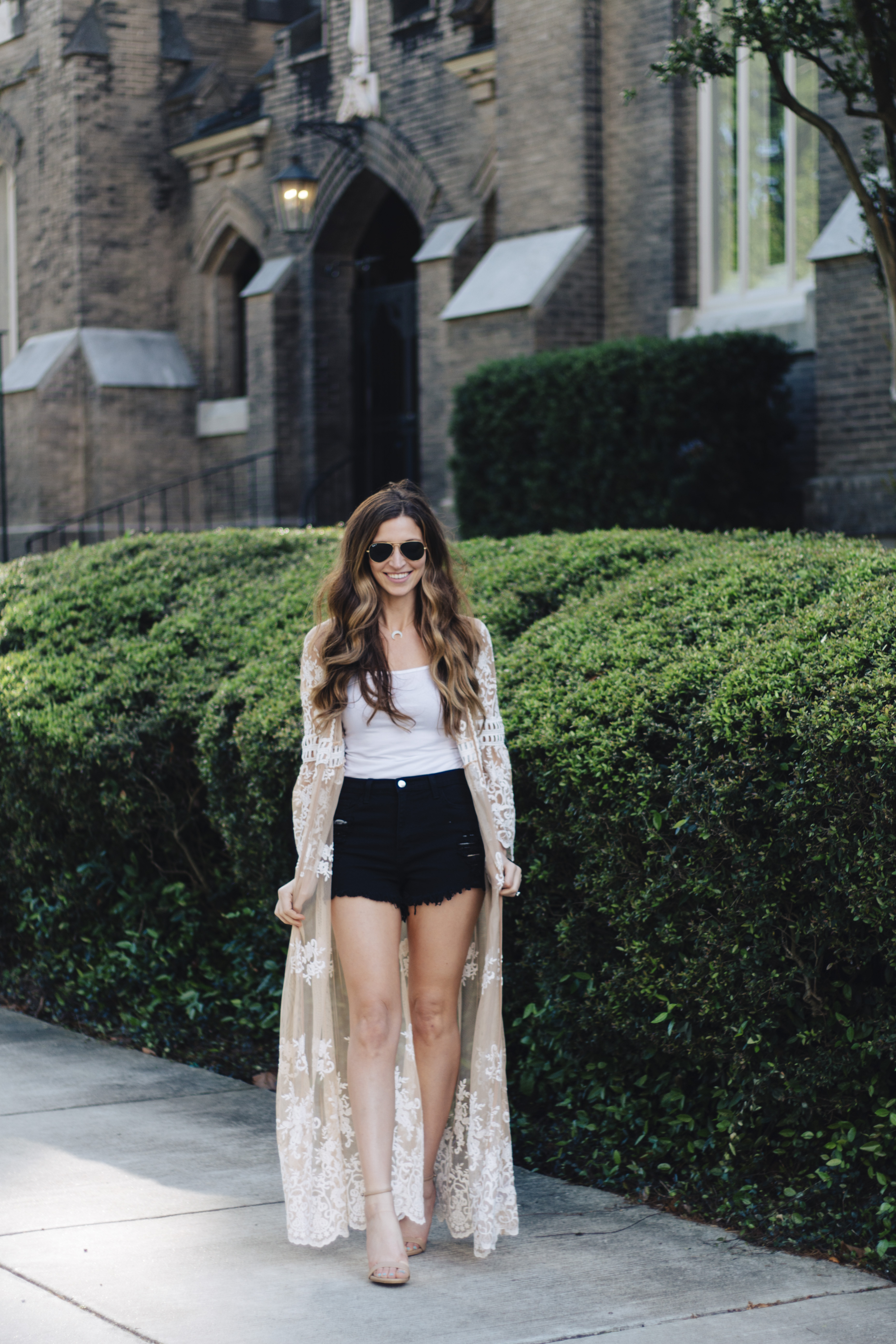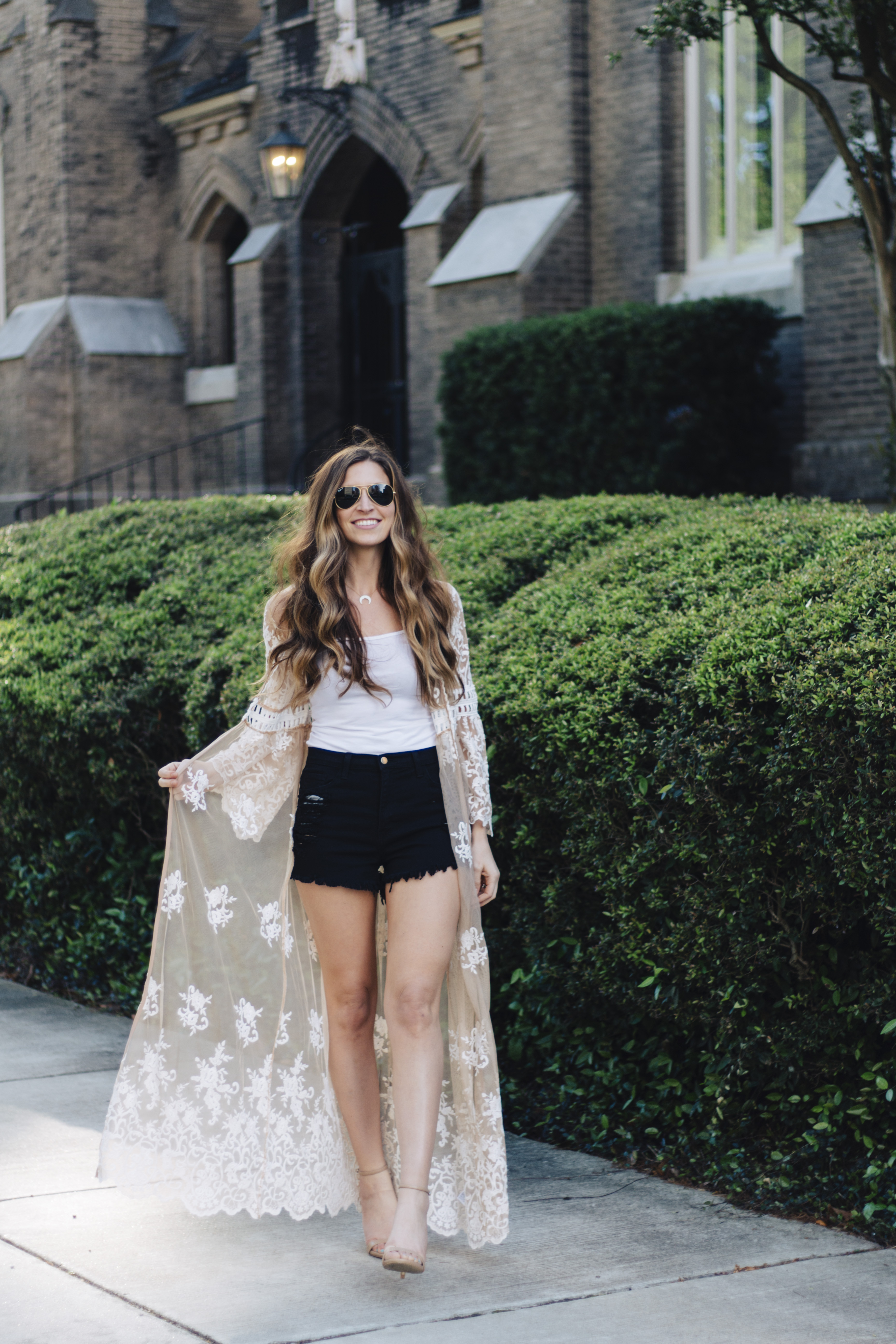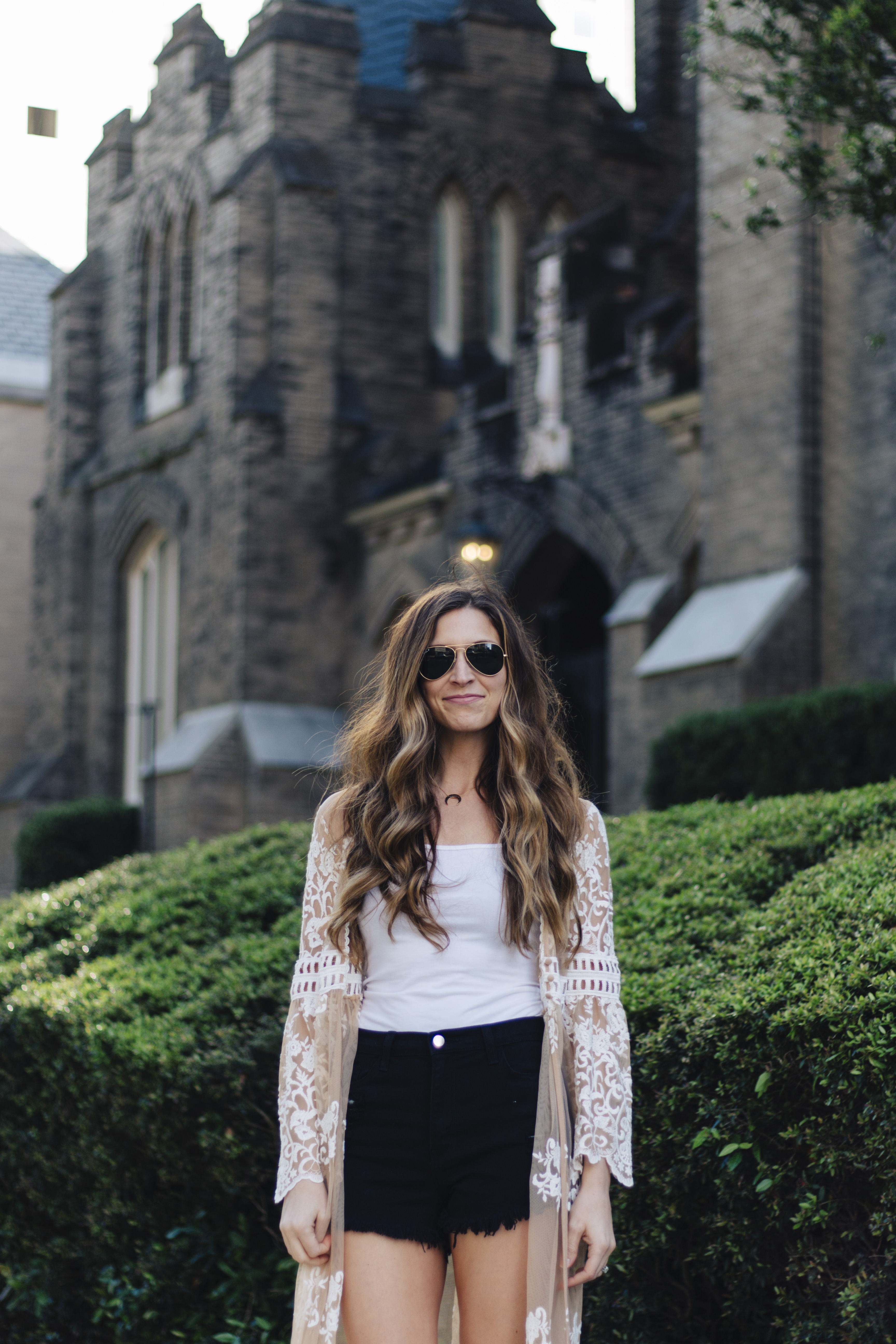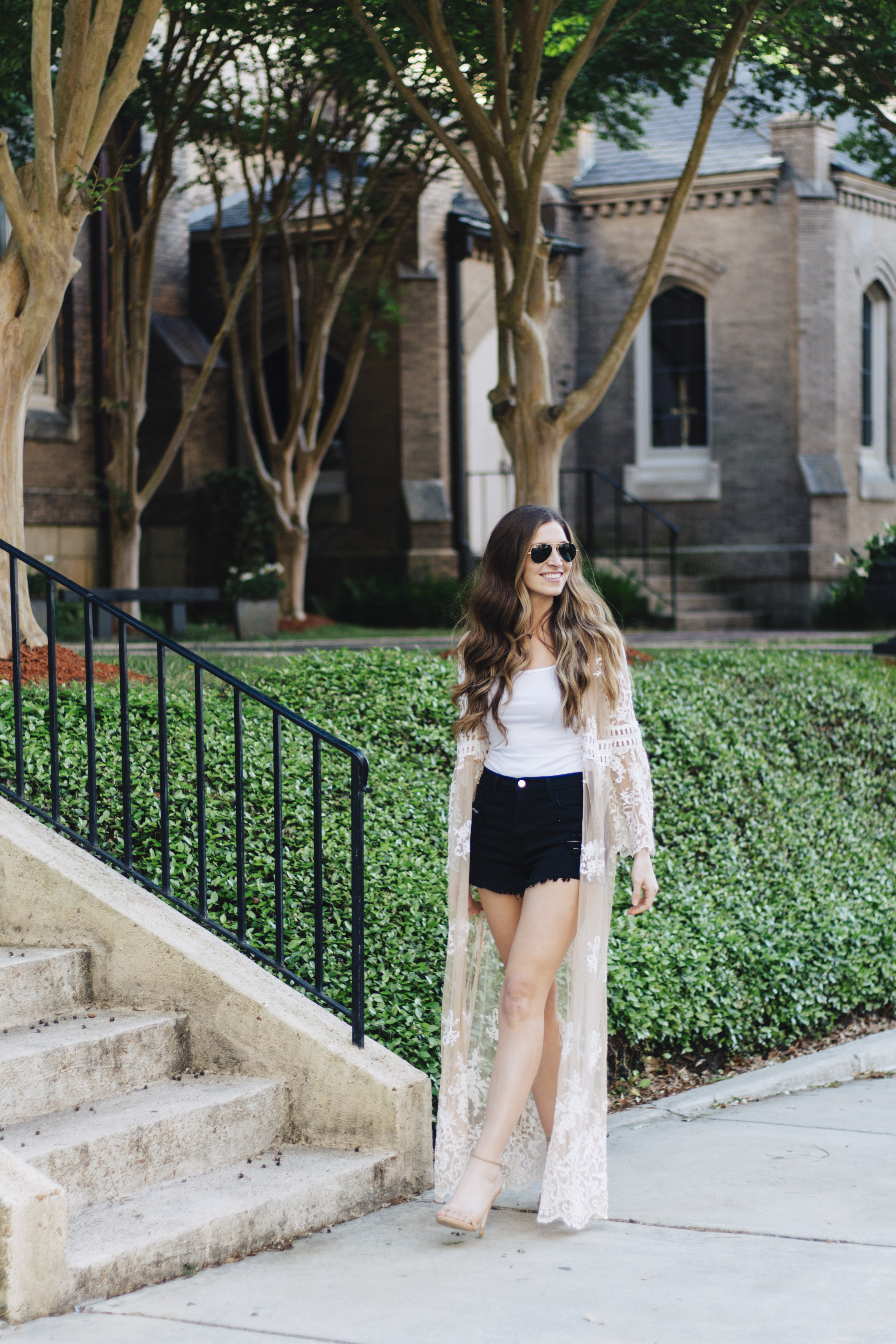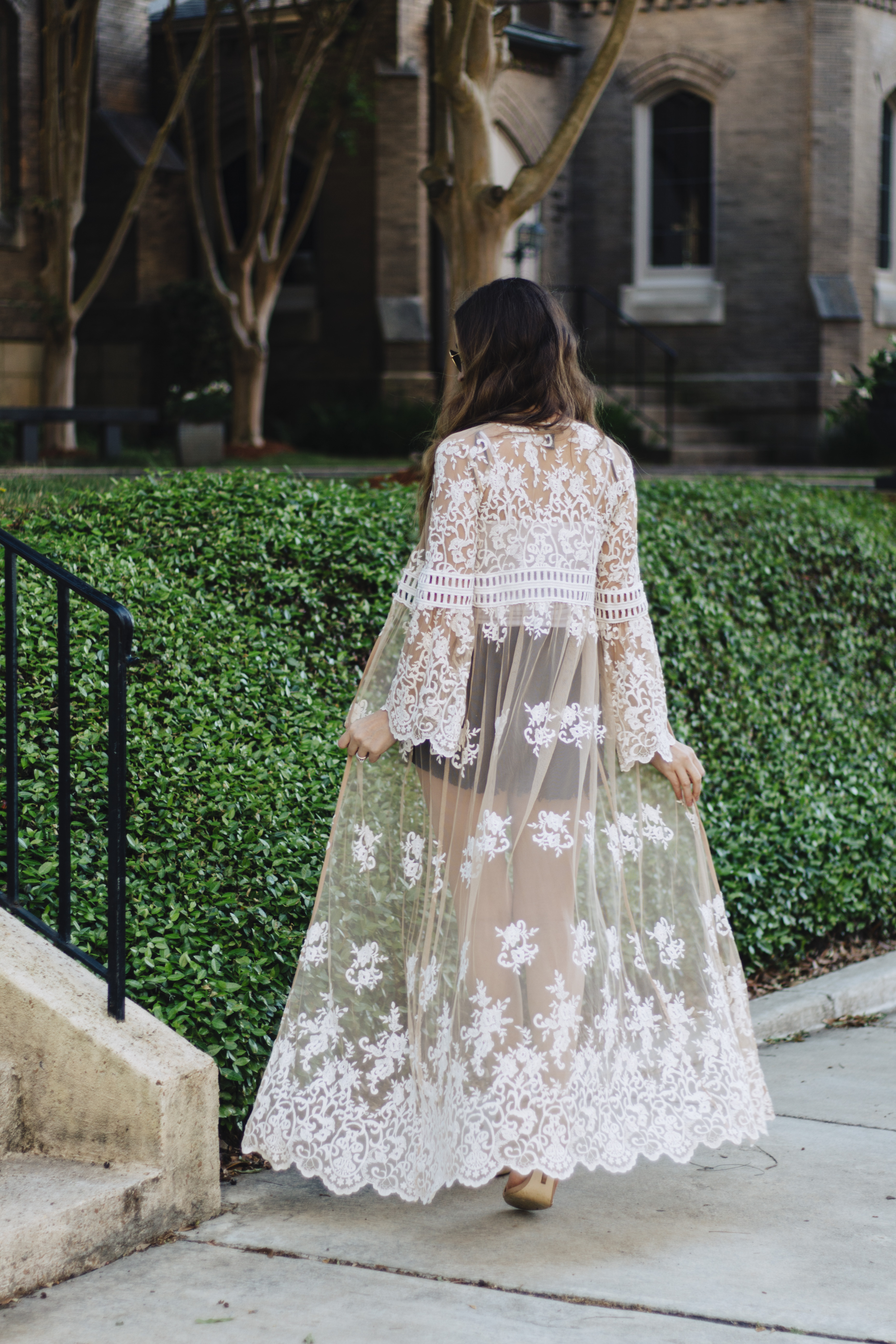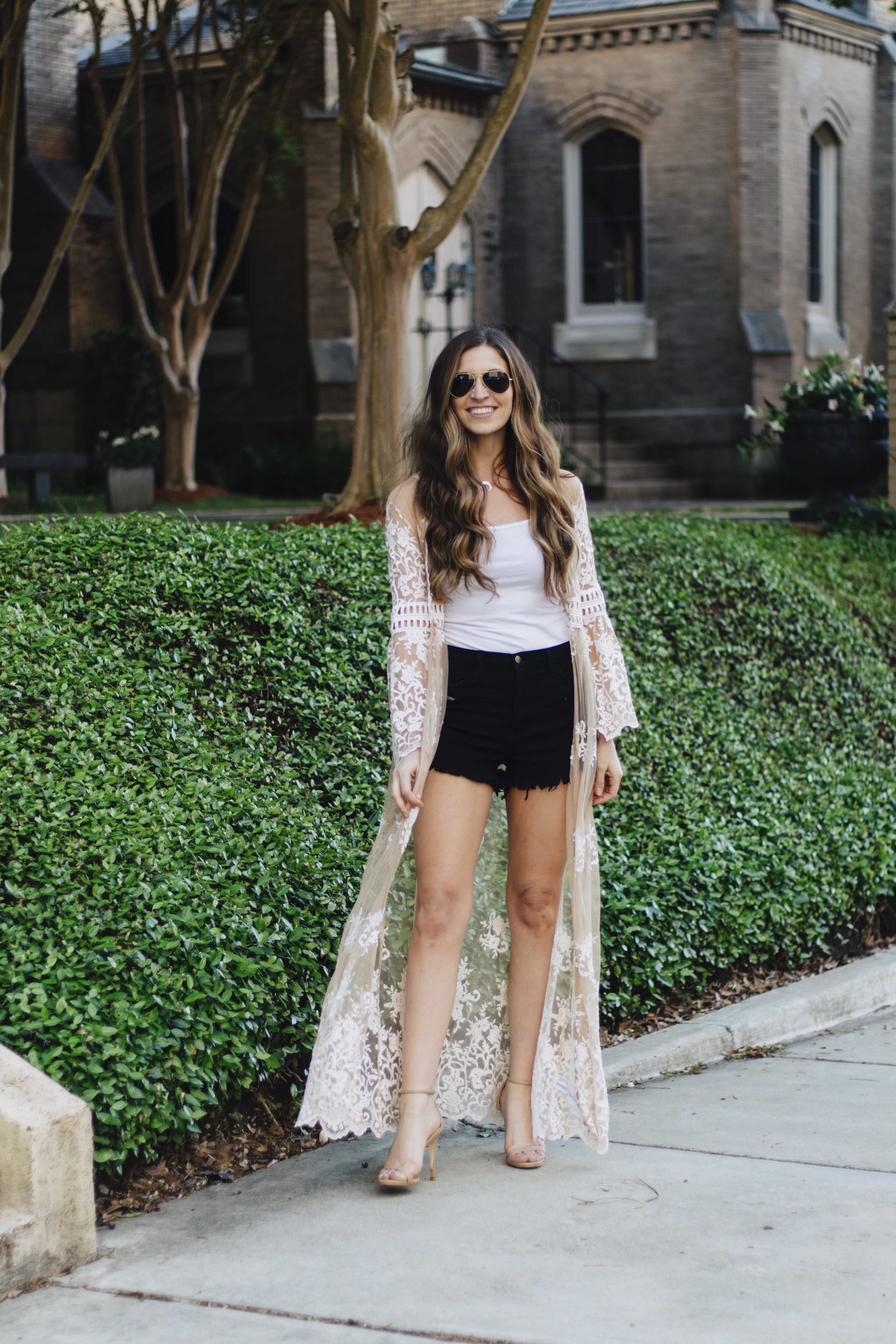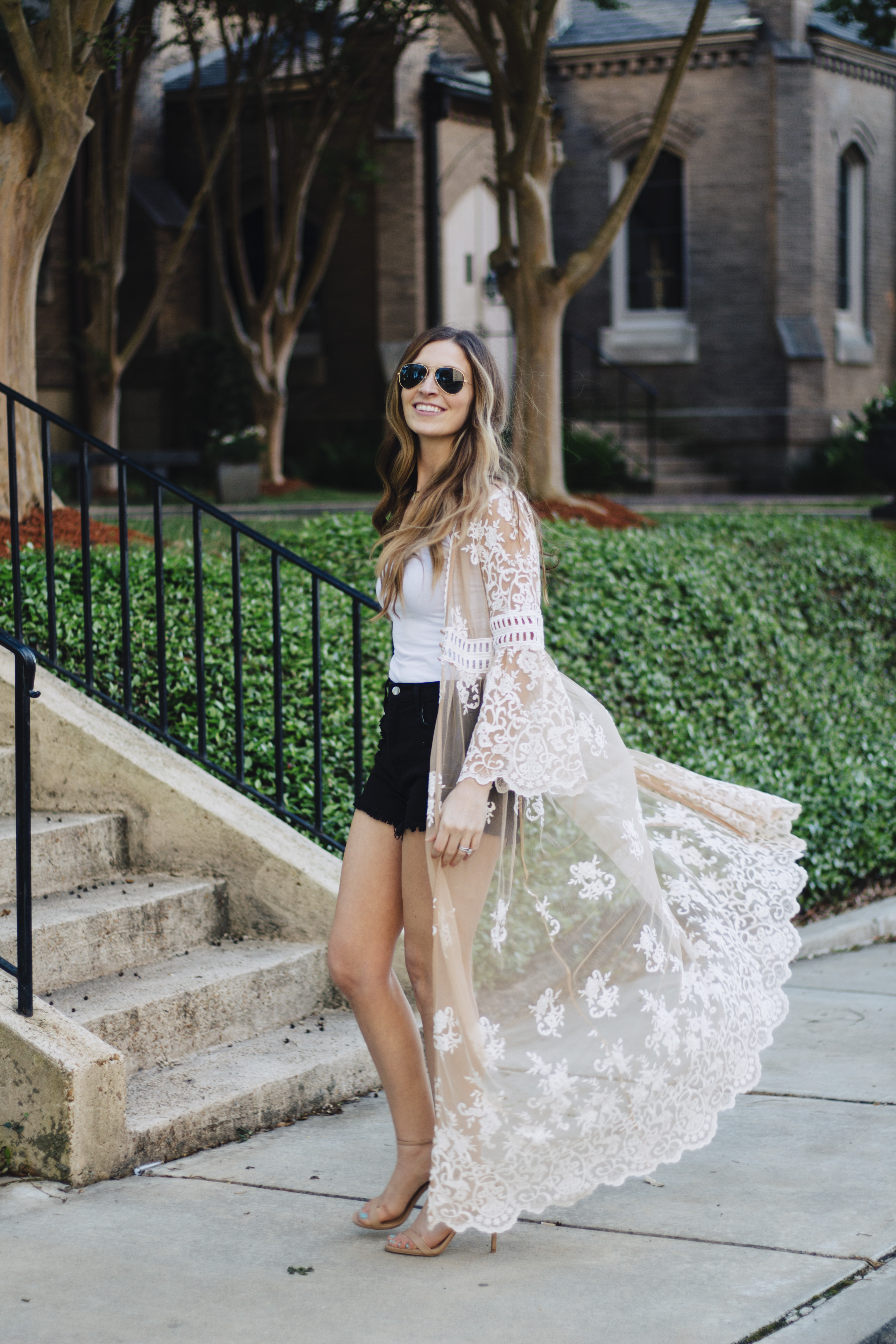 HAPPY TUESDAY!
Today is such an awesome day, y'all! I woke up as a THIRTY year old!
Omg, that's weird to even type out. I'm 30… This past decade has been full of SO MUCH. I graduated college, moved to a new town where I didn't know many people, gained an amazing group of friends, got married, had a beautiful baby girl, lost my daddy and #1 cheerleader BUT gained an angel in heaven on my team! My heart has tripled in size as a twenty-something year old and I'm excited for what the 30's will bring!
ENOUGH ABOUT ME THO…
Let's talk about this outfit!
This lace kimono is SO GORGEOUS, y'all! It reminds me of a stunning wedding dress almost, but still casual enough to throw on with some cutoffs and a tank. Would even be perfect for a bathing suit and the beach! You can totally dress it up or down. How precious would it be for a bride?! Best of all is how affordable it is! (Style on a budget!) I'm wearing a small for size reference. It will sell out quick for sure; I'm going to link several similar ones that are just as beautiful (affordable) too! I'll keep my eyes peeled for a restock and let you know if/when that happens! My shorts and tank are older, but I'll link super similar also! Hope you have the best day!!

Picture credit: Mallory Bailey (she is amaze, has the best personality and is a super cute bride-to-be!)